Thankfully, a starving-all-day day is usually followed by the opposite. I ate fairly light and stayed comfortably full all Tuesday. Good balance.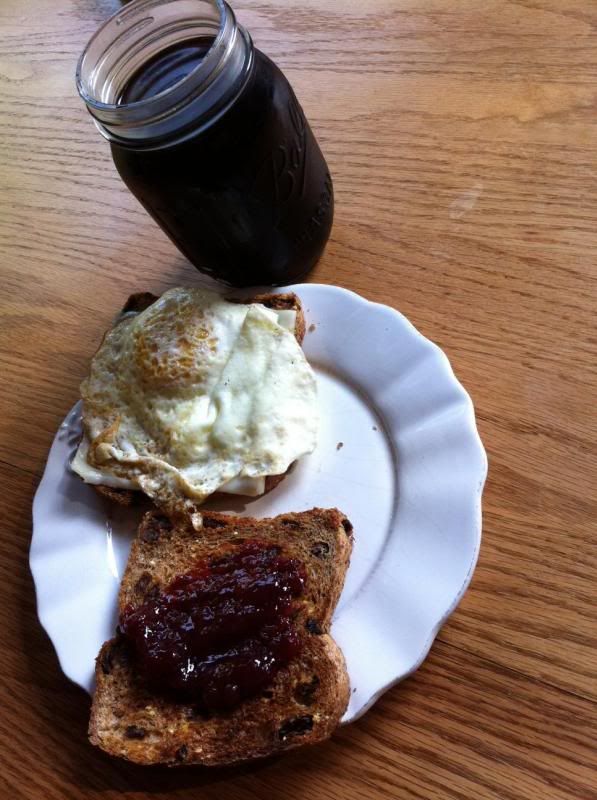 egg sandwich! egg over easy, slice of white american cheese, & lingonberry jam on raisin ezikiel toast. AMAZE. with french pressed (easy coldpress!) iced coffee (added almond milk, ice, and vanilla stevia shortly after)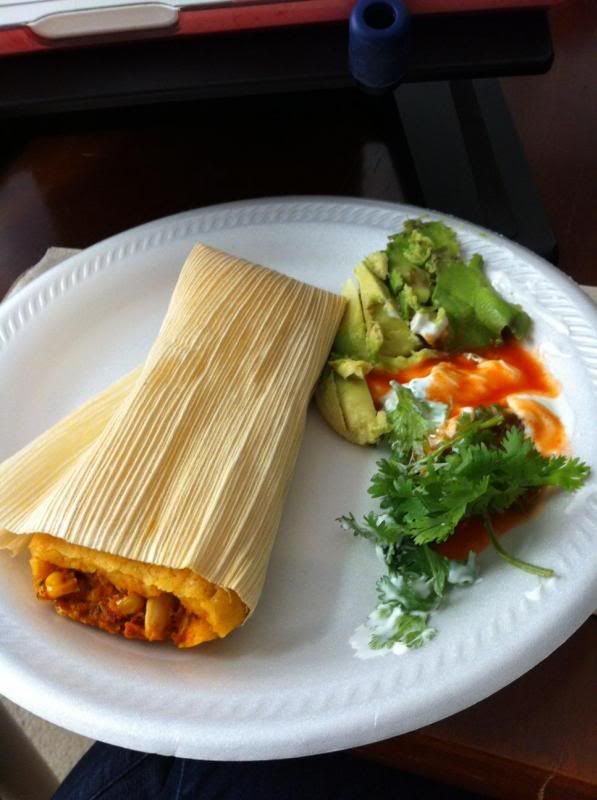 chicken tamale with greek yogurt, cilantro, 1/4 of an avocado, and hot sauce
I don't know if it was psychosomatic or legit, but I read an article that morning re: GMO corn allergies and then, after eating this, I felt sickly after. Not nauseated, but my throat felt weird (like it was *maybe* on the verge of closing up) and my body felt weighed down/heavy, despite being a small portion. It sure tasted good, but ugh. That homeopath-type practitioner I went to a couple years ago claimed I was severely affected by corn and should only eat it sparingly...maybe I should listen. I have so much polenta at home, though! Boo.
I got hungry again around 6:30 pm or so, so I ate a little more pre-dinner (I worked 'til nearly 8, so good thing I packed this!)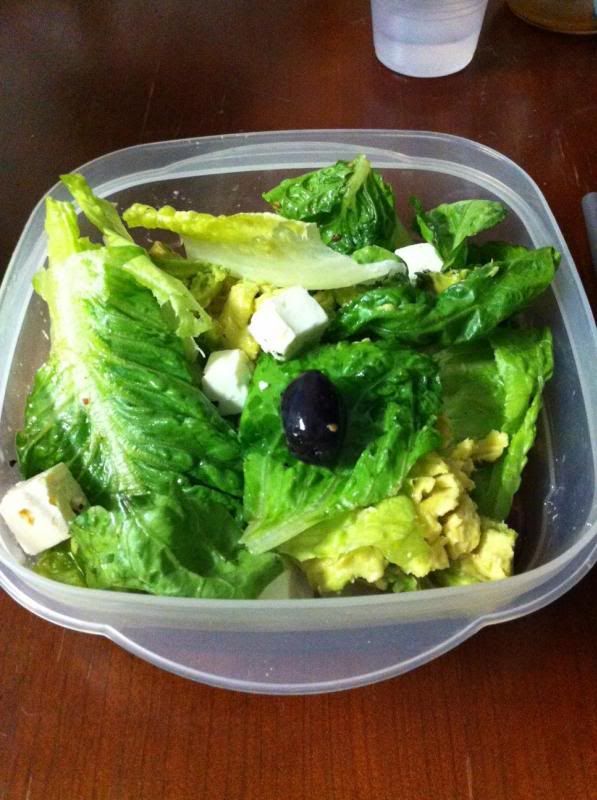 side salad with organic romaine, feta cubes, a couple kalamata olives, and 1/2 an avocado dressed in evoo topped with a pinch of himalyan pink salt & freshly ground pepper
THEN, I dropped off my mom's BJ's order she requested before heading home. One thing she ordered was a gluten free sausage & meatball pizza. She offered me a slice, so I tried a small one. I thought about going to look for my cell phone to take a pic, but just ate it. Rebel! It was a triangle with toppings. You know.
I felt a bit crummy after that and realized it probably had corn in it too. My bad.
By the time I walked in my door it was nearly 9 pm and I decided I wasn't all that hungry after my 2 snacks. A strawberry-banana smoothie sounded great. Plus, it doubled as a dessert. Win.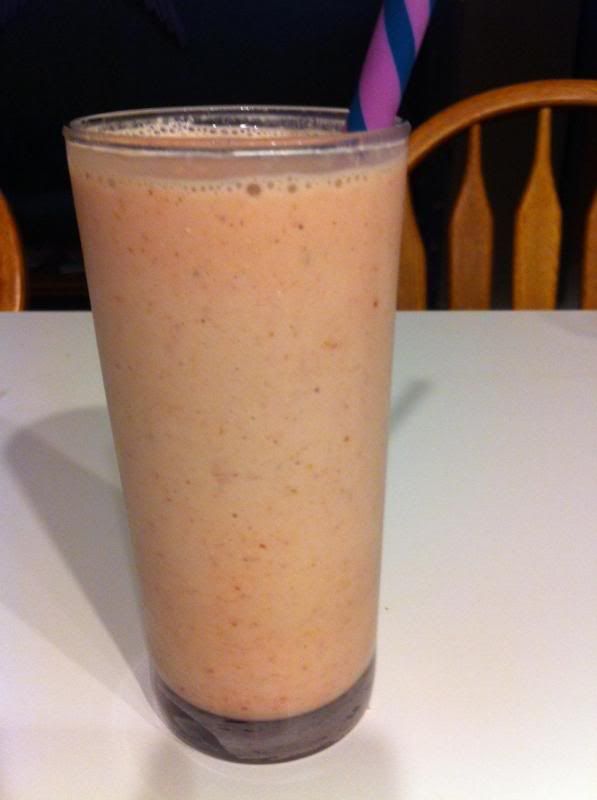 frozen strawberries, about 3/4 of a frozen banana, 1.5 cups unsweetened vanilla almond milk, a tablespoon or two of plain greek yogurt, 2 packets of stevia, & a sprinkle of raw oats. Delish.
And that's all she wrote.
xo,
Amanda