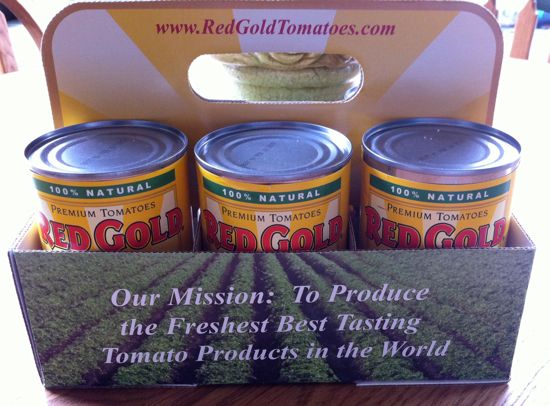 Cristy from Red Gold Tomatoes contacted me recently and asked if I'd be interested in trying some of their products. I had never heard of the company before, but after perusing the website I was game. I'm always a little weary of canned goods, but who doesn't love a canned tomato sauce for chili, sloppy joes, etc? And since we're being honest here, even though I logically know "100% natural" can mean just about anything legally, it does still kinda get my interested piqued every time.
I was sent a can of: diced tomatoes; petite diced tomatoes; diced tomatoes with basil, garlic, and oregano; diced tomatoes with green chilis (queso ready); diced tomatoes with onions (chili ready); and tomato sauce
They also make tomato juice, salsa, ketchup, pasta sauces, and even beans.
Thus far, I have sampled two of the products: the queso ready diced variety & the chili ready.
The queso ready tomatoes reminded me, of course, of their competitor rotel. I didn't notice a distinct difference in taste between queso made with red gold tomatoes and queso made with rotel, but they're definitely comparable. The whole bowl of queso was devoured and loved, including by a very picky three year old tester (who asked for seconds, I do believe).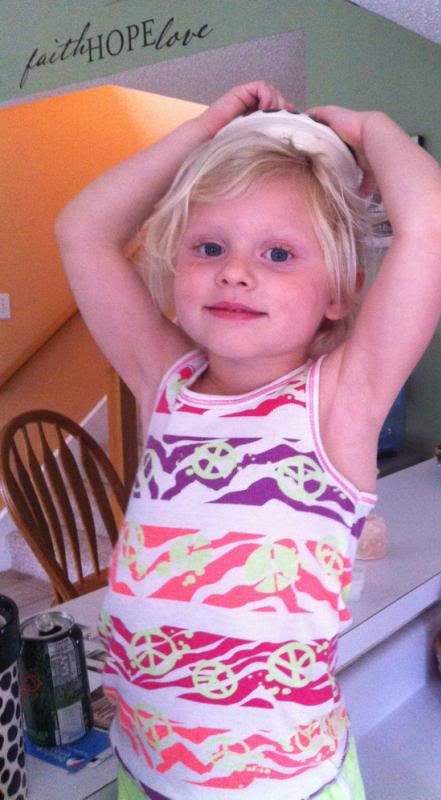 The chili ready was awesome in theory and pretty good in execution. I loved the chili spices already being in the can of tomatoes--
way
less sodium and funky ingredients that way! Plus, I only had to use one mini jar of tomato sauce instead of 2 like usual. However, personally I wasn't a fan of the chunky tomatoes. I'm a big texture person when it comes to food and this was a little different in a chili for me, but the flavor was still there. I did have to add a *bit* more chili seasoning to kick it up a notch, but barely. A HUGE positive was that I didn't get a stomachache! 99% of the time when I eat chili I feel sickly acidic afterwards, so this was a
major
plus. I'd like to buy another can, put it in the vitamix or food processor, and try it out that way.
I don't mind chunky when it comes to pasta and italian dishes. I'm most looking forward to trying the basil, garlic, and oregano tomatoes on top of brown rice pasta. YUM.
Aside from what I've had access to, I'm especially curious about the ketchup! I'm a heinz girl allll the way (organic, please!), but who knows, maybe this would be
almost
as good ;). They've been around since 1942, so they must be doing something right.
GIVEAWAY:
Cristy has generously offered a reader a sample pack of their very own. I'm gonna keep this one simple: just leave a comment and I'll pick one of ya in the near future. I've briefly neglected the blog,
yet again
, I know (mostly due to family reasons, all is good now--no worries), but I still love it and hope there are still people reading! I'm going to say it should probably be limited to U.S. only since I didn't clear it otherwise, but get your comments in! FREE FOOD, people.Who doesn't love that?
COMMENT AWAY!
xo,
Amanda
Blah Blah Blah all opinions are my own, I was not compensated for this post--
in fact, I was never asked to even make a post, just to try the products.
I was sent 6 cans free of charge. Blah Blah Blah