NEWS ALERT.
I worked out this morning.
Wait, wait. Don't get
too
excited. I (really!) almost went to the gym, but couldn't get up quiiiite that early. Come on now. But I did sneak in a 20 minute treadmill workout at home. Yessss!
I also had time to not only make a proper breakfast, but eat it at a table. That's almost unheard of!
I started with my beloved iced coffee. I couldn't find almond-coconut milk this week, so I got creative and used a little from column a, a little from column b.
Eh. I mean it's iced coffee. It was good. But I couldn't really taste the coconut. Maybe if I mix them together in the container? Nah. It feels weird to look at green mountain coffee in a starbucks tumbler.
In order to sneak in some veggies since I knew I'd be lacking at lunch, I sauteed up nearly half a container of fresh, organic spinach with a drizzle of garlic olive oil and some seasonings and dumped a bunch of egg whites on top. Easy omelet! At the end I dabbed a tiny bit of veggie cream cheese in the middle and folded. Mmm. I also heated up half a honey wheat Alternative Bagel (my latest breakfast fave) and topped that with the cream cheese as well. I would have eaten a whole bagel, 110 cals for the win, but someone else left half in the bag, so I just decided to finish that off.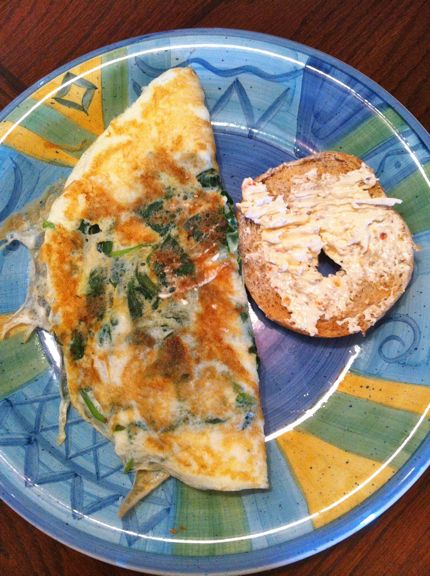 I threw my lunch in containers right before leaving and packed a little strangely. Lots of protein, little else.
As a pre-lunch, er, appetizer? I finished the last of the garlic lemon chicken from the other night.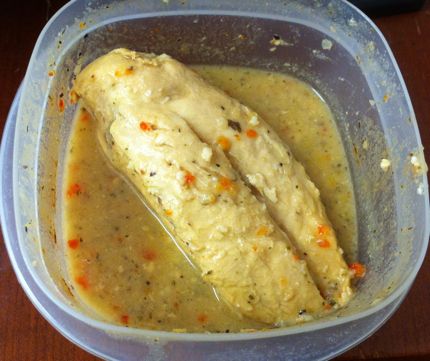 It's almost too lemony, but still really good.
Here's the marinade:
An hour later, I finished off the last turkey burger patty (nuked it too long, sorry cheese) with leftover baked beans. Didn't taste that good today, but it got the job done.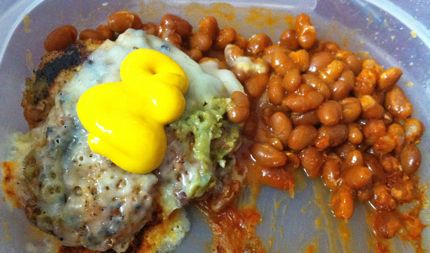 I went to the store on my way home from work/the chiro to pick up ice cream. Mmm. I also picked up flan and rice pudding. I must have been hungry, oops. I didn't mean to get anything filled with splenda, ugh, yet somehow I came home with splenda rice pudding and splenda-filled.....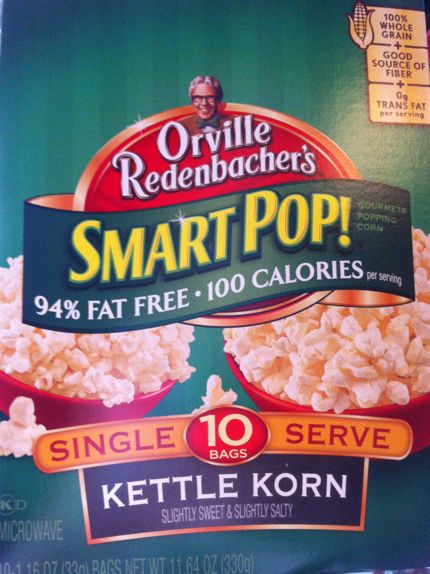 Oops. I guess I should have realized "smart" and fat free in a mainstream brand = chemicals. Dammit. I still ate a bag. Alongside a glass o' vino.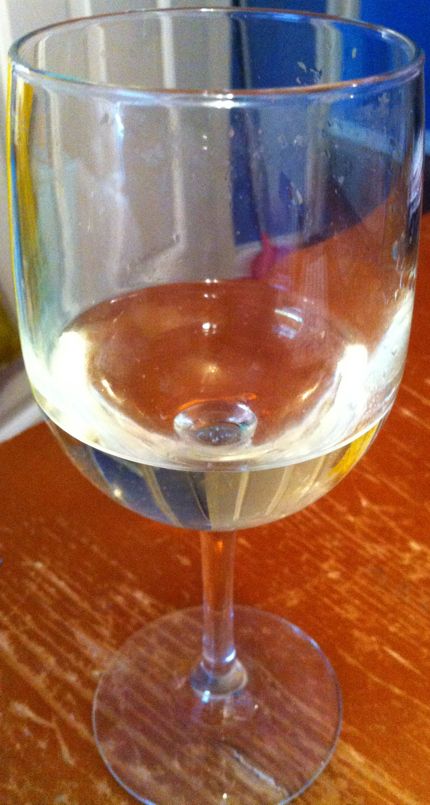 For dinner I planned on making mushroom risotto with shrimp (don't get too excited, both would have originated from the freezer), but then I remembered the sweet potato I'd already stuck in the oven and didn't think I needed both potato and rice. Instead I put a little butter spray (more chemicals...), cinnamon, and all natural peanut butter (Marantha aka the best) inside the potato and served it with leftover mashed cauliflower and a simple salad topped with the last of the lemon thyme raw pecans.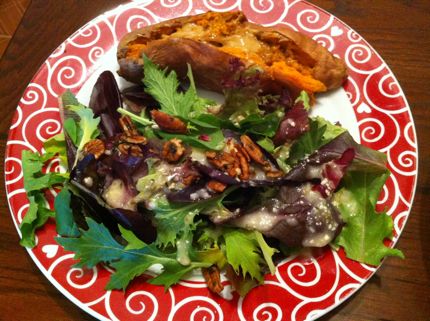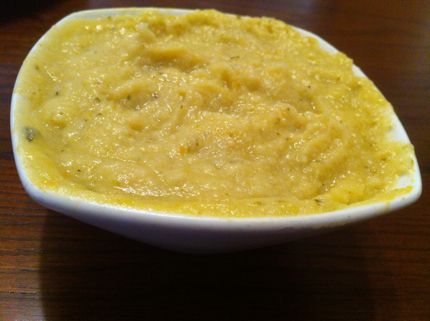 Delish!
Dessert?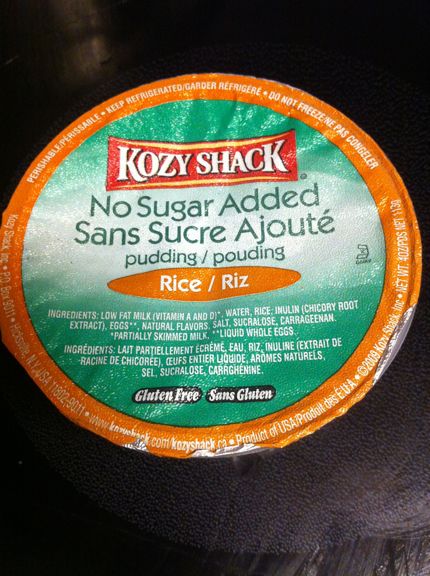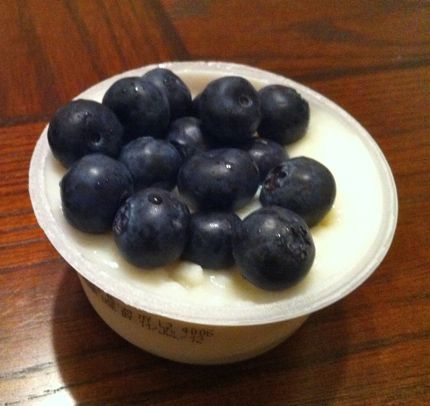 + a few taste tests of a cake I made for an occasion for tomorrow. :)
xo,
Amanda