After my last post I was on a coffee high, while everyone else passed out.
I took the opportunity to fit in a 35 minute treadmill run. I know, who works out on Christmas? But I truly felt like it, so why not? Now my legs feel so tired from running & then standing for hours to cook that I can barely stand it, but it's only one day....
Finally, I got myself cleaned up & got started on the next round of food.
While that was all cooking, we took the opportunity to have 2738384 photo shoots.
Bella was laughing at me.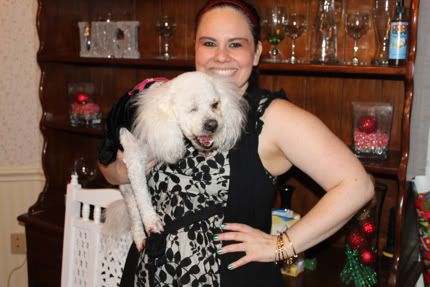 Yeah, the bald look isn't really in for me...EEK!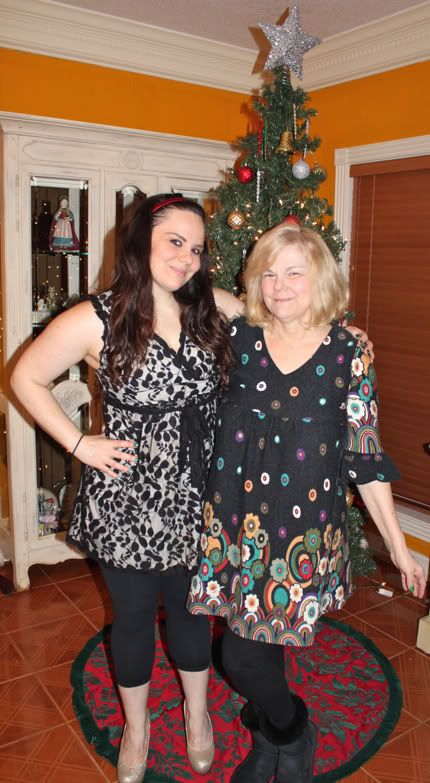 Still NOT my best look, but my mom looks way too cute not to post!
Meh, neither of us look our best here either, but what can ya do?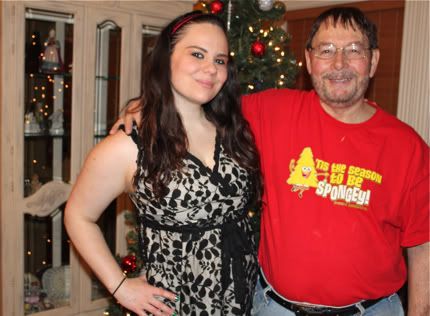 There's not a meal that goes by where food doesn't get on his shirt, tie, or pants. Heh.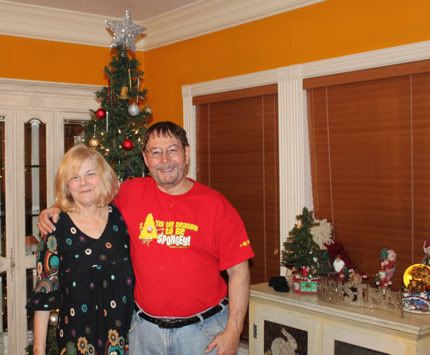 More snuggles, natch.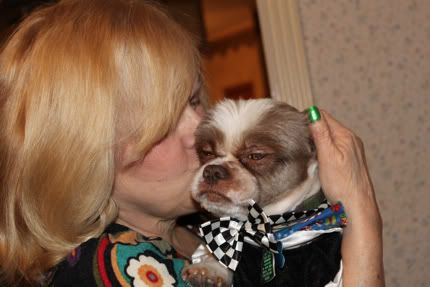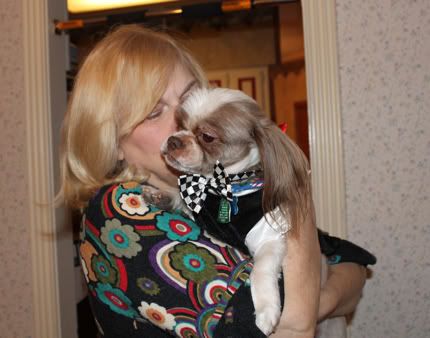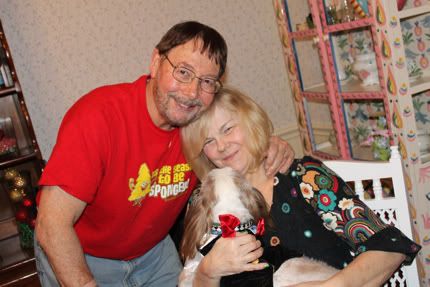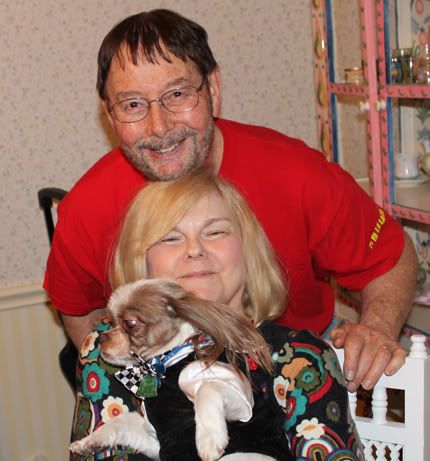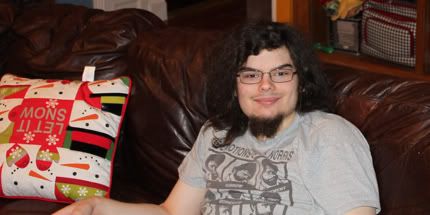 Oh, right: the meal.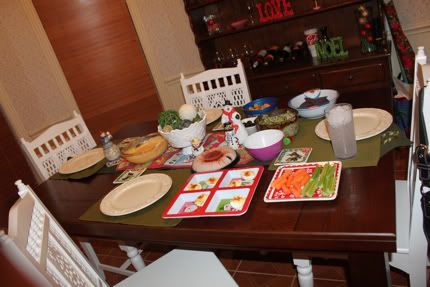 Appetizers:
spinach artichoke dip, queso, shrimp cocktail, veggie chips, taro/sweet potato/other chips, organic blue corn chips, baby carrots, celery, deviled eggs, and black olives
Main Event:

filet mignon
& mashed potatoes. I also tried one of the crab stuffed clams I accidentally slightly overcooked.
I forgot to make the salad! Doh.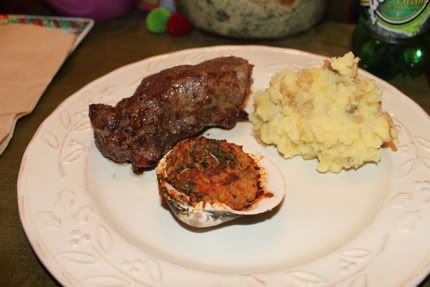 Served alongside giant glasses of Prosecco. Which my dad kept INSISTING was Champagne. He didn't understand that they're similar, as in they're both sparkling wine, but one is Italian (does Prosecco always have to be Italian? *ponders*), while one is ONLY from Champagne, France. Oh well, it's still bubbly vino and that's alright with me!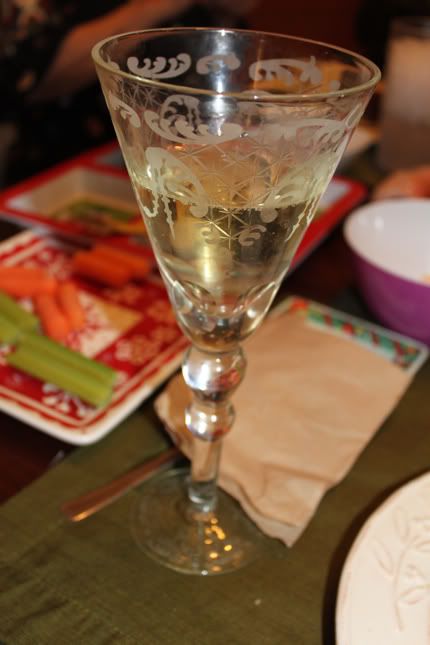 Fancy pants time!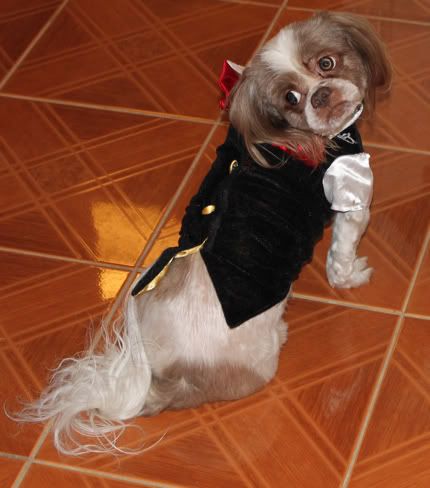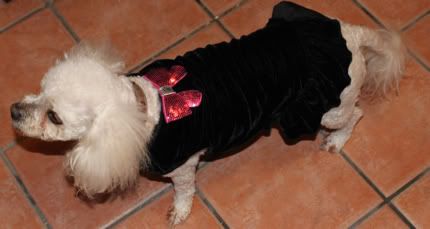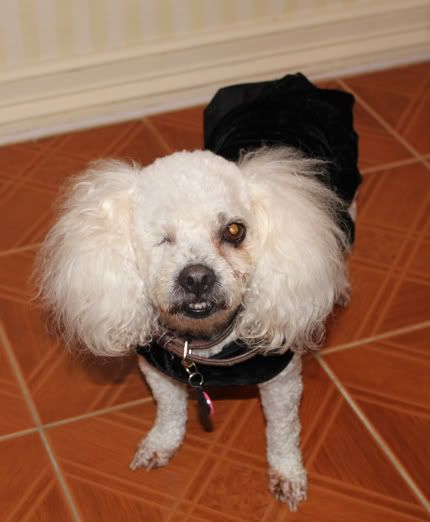 Finally, my brother & I.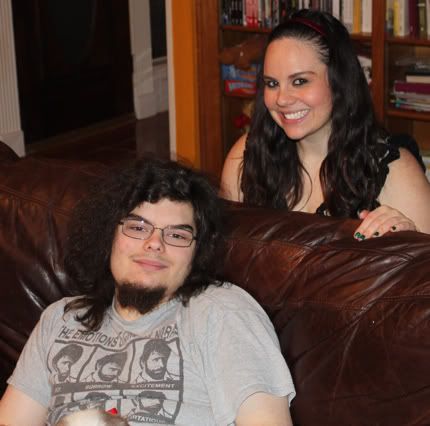 Excuse Buster's odd eyes. He had red eye in almost every pic, the little demon! Clearly iPhotos red eye corrector wasn't at the top of its game today....
We tried to go see the Descendants at the indie theatre, but our steaks took too long to cook and we wouldn't have made it. Kinda disappointi...
Err, wait, what's that you say?
Oh, sorry not
you
. That was the pumpkin pie & vanilla/cinnamon/maple whipped cream calling. I must bid you adieu. A couple gingerbread or almond sugar cookies might find their way into my, er, pie-hole as well. It's only fair.
Then, I must watch the Christmas classic, Dexter Season 2. Eh, ok so it has nothing to do with Christmas, but I'm gonna watch it anyway. So there. Hopefully Elf too if my Dad ever goes to sleep and gives up the big tv!
SANTA! I KNOW HIM!
I wanted to watch it the other nite, but we couldn't find our copy and it wasn't on tv 'til today. Weird!
Hope your Christmas, Hannukah, or anything else you celebrate (life?!) was amazing, too.
xo,
Amanda