June 24
-oatmeal (1/3 cup plain oats cooked in water mixed with a little chocolate sunwarrior protein powder, a splash of light vanilla soy milk, cinnamon, raisins, & I topped it with Julie's frozen peanut flour candy but it got warmed up & just turned back into peanut flour paste but was still tasty)
-coffee with a splash of organic half & half and vanilla stevia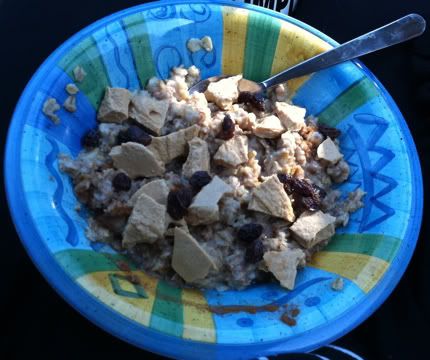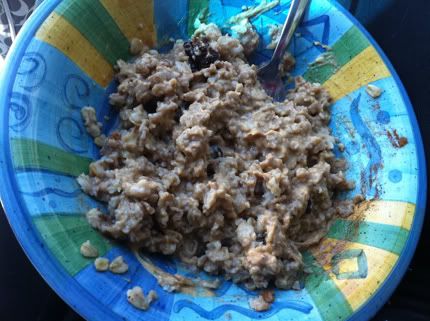 -turkey sandwich (roasted red pepper hummus, mustard, organic spinach) on brown rice toast
-gluten free crackers with extra hummus
-blackberries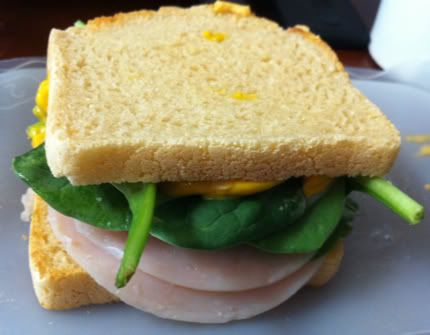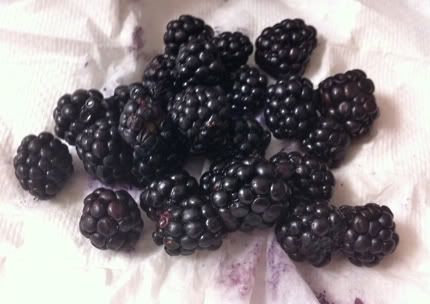 Laid out by the pool...covered in spf 30, but still hoping to tan....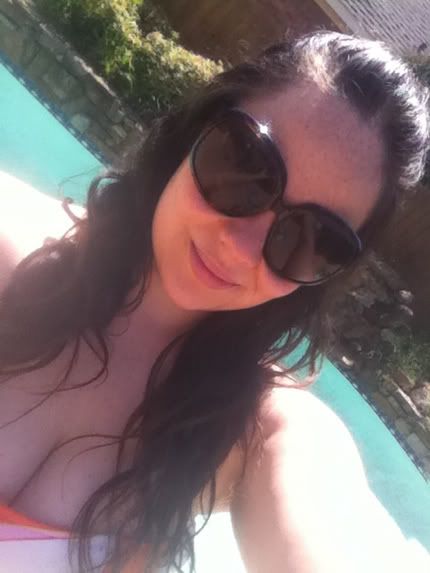 Until someone came to work on the backyard about 5 minutes in. UGHHHH. I didn't want to waste good sunscreen, so I threw on shorts (the horror!) & took the pups on a walk.
I was gonna take it easy this weekend, but so much for that. My co-worker really wanted me to go out to support another co-worker who invited us to watch her host for the nite. I guess that's what you'd call it. She kind of introduced the DJ, kept the party going, blah blah. We stopped by for sushi first. AT 9:45 pm. I was soooooooooo hungry. I got a $20 roll, so I thought it'd be huge and I only ordered one & some miso soup. It was delicious, but...not so big. And no rice, which was fine (I don't really like rice, tbh), but even less filling. I also had a glass of wine, which the waiter brought me the most expensive one (I just ordered pinot grigio). It too, was delicious, but way overpriced.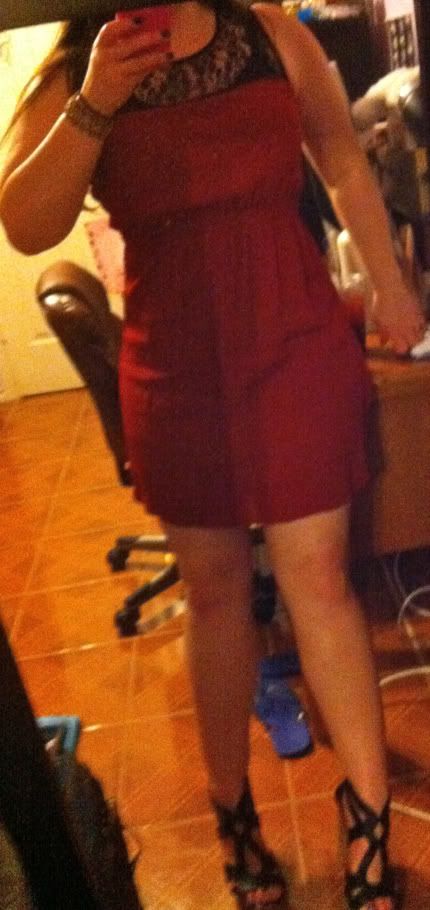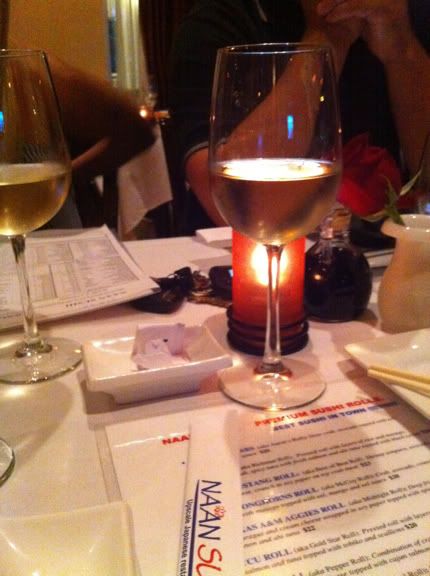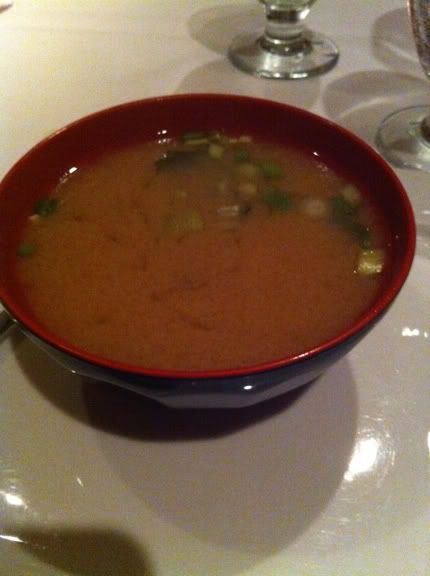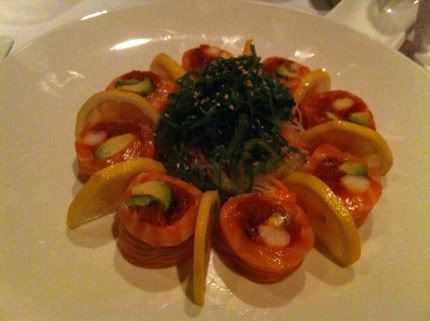 At the venue our friend was performing at we didn't have to pay the cover and had wrist bands for a free drink. My brother doesn't drink, so I had his too. After he questioned me "I don't know, Amanda. How many have you had so far?" Geez, DAD! :-P One was a kama sutra, which I've read raves about online. I think it's usually $9? Glad I tried it for free. It was a lil too sweet. Still good, but not $9 good. The website says it's made of Grey Goose La Poire, Lavender Syrup, Lemon Juice, & Pear Nectar, but all I tasted was pineapple juice? Huh. And my friend I came with took a sip and smelled it and confirmed it. Weird. For drink 2 (yes, he let me...lol) I stuck with a tried & true glass of champagne.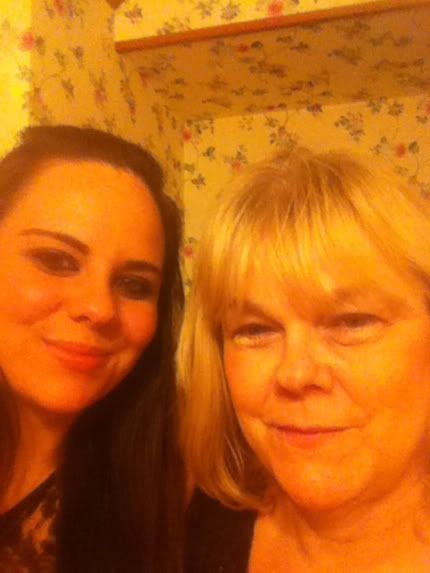 On the way home I got a wild berry tea from Wendy's. I asked for unsweetened, but I guess wild berry is a syrup, as it was still kinda sweet.
I was still hungry, but went to bed and didn't eat.
I was proud of myself though. I said I would NOT stay out past midnite, but usually even when I set a limit my friends and I close the place down. But I left around 11:15? Maybe 11:30? Success! I also said I'd only have 2-3 drinks and I did. I had an early morning, dontcha know.
Much better to come home to pet lovin'!!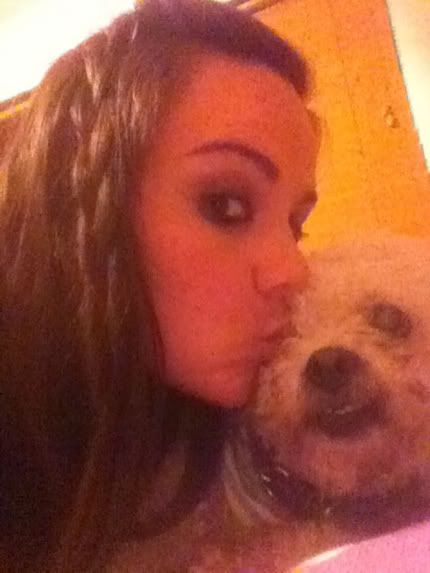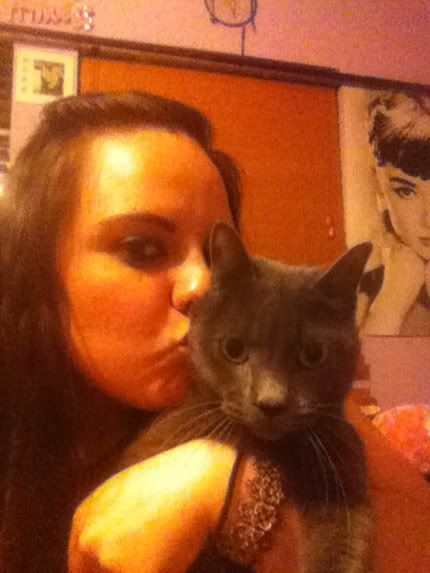 Ahh, that's the stuff ;)
June 25
-half of a clif mojo choc pb bar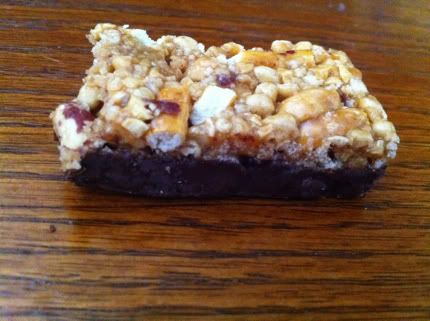 I thought I was going out to lunch at 11:30 (stay tuned), so I had a pre-workout snack to keep me from eating my hands.
Luckily I didn't stay out late the nite before, because I was the only one awake in my house at 9 am. A HUGE rarity. I had to wake my Dad up to help me get all the dogs to the groomers for their 9:15 apt (or maybe it was 9:30? Regardless we showed up at 10 lol). Our gym is like 4 stores
down, so we worked out directly after.


Workout:
-arms & legs weights
As referenced, I was supposed to meet my cousin for lunch, but both her and my Mom were too tired and both canceled on each other. Ughhhhhh, I had planned my whole day around it and cut out of my workout early, etc. But after whining it off, I put my big girl pants back on & eventually decided Swiss Oatmeal from Corner Bakery sounded goooood. Too bad they were out. WTF it was still morning. Ridiculous. It just was NOT my day. So I left and went to the much more expensive (but best ever), Bread Winners. I almost always order the same thing and it's prob my fave breakfast ever, but I wasn't really in the mood today.
-half an order of veggie eggs benedict with hollandaise on the side & fruit instead of potatoes
-breakfast sweet breads
-black coffee with vanilla stevia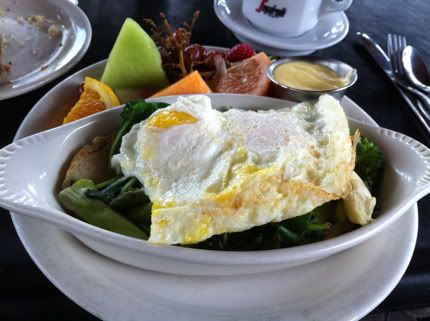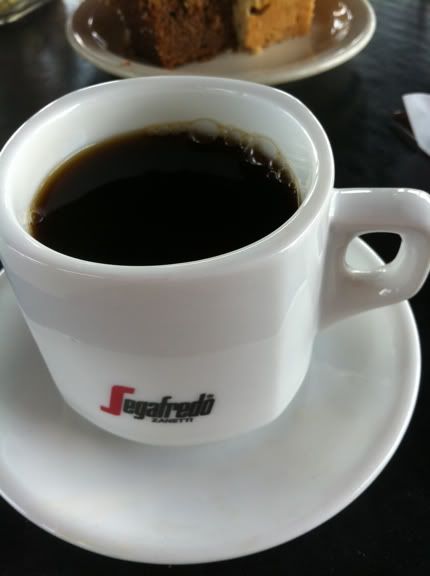 Eh. It was good, but not great. Definitely no breakfast enchiladas (the fave). Oh well.
Remember how I said it wasn't my day? How could you forget? Well, I guess it wasn't my dad's day either. We ate on the patio....I love their patio and always insist we eat out there, but now that it's hot I was like WTF are you crazy? When my Dad automatically asked for it, not realizing I didn't care in this heat, but it actually turned out o be pretty nice! Anyway, it was slightly breezy, at best, and a bird kept flying in, but no real disturbances the entire meal. However, when my Dad went to close his to-go box, a GIANT GUST OF WIND blew my dad's box over...taking all of his leftovers down to the dirty ground. He was a little sad the waitress (who saw the whole thing happen and made a funny, but apologetic comment about the scenario) didn't offer to send him home with dessert or some compensation for his lost food. He realized it wasn't her fault, but he said if she was smart and did that he would have overcompensated for the generoisty with a large tip. Instead he took off $1. DAD!! Sheesh! At least he tips good these days (it took years, but my Mom and I have finally trained him well....you can teach an old dog SOME new tricks :-P), so it didn't matter too much.
-a few Sam's samples
Fairly healthy today! At least by Sam's standards.
-small, but delishhhh ice cream tasting smoothie (frozen banana, frozen strawberries, about half a scoop of vanilla protein powder, organic light vanilla soy milk)
-half a turkey sandwich on brown rice toast with roasted red pepper hummus, mustard, & organic spinach
-a few veggie sticks
-berry medley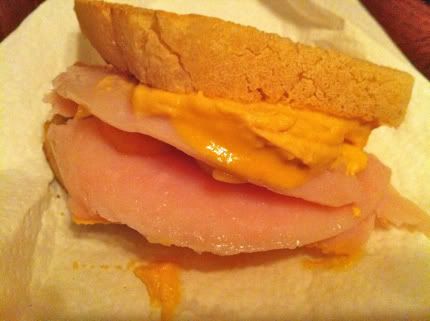 I've been a bottomless pit today. Granted, eating small amounts, but very frequently. But I was really hungry!!
Tried to FINALLY go to the dollar theater with my Dad to see Lincoln Lawyer, but it was sold out. Boo! Instead we turned back around, swung by the casa to pick up my brother & we all went to see Green Lantern 3D. It was OK. Pretty good. Way too much background info and seemed to drag on, but I wasn't bored or anything.
Had planned to have pho following Lincoln Lawyer, but improvised with a movie snack & ate dinner at home after the movie, laaaaate.
-junior sized kettle korn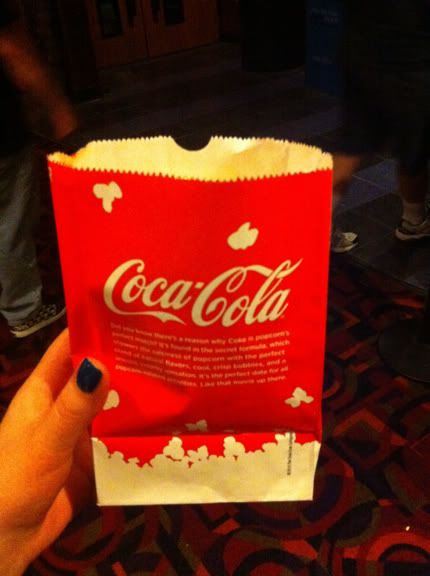 -half of a kashi roasted veggie pizza I dumped extra mushroom marinara on top of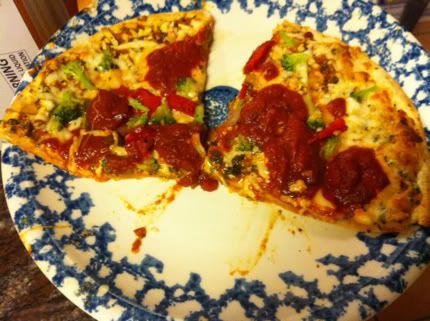 -lime sparkling water
Once again, no rest for the wicked :-P
June 26
-Denny's Ultimate skillet sans sausage (spinach, cherry tomatoes, onions, & peppers, + cheese with over medium eggs on top)
-black coffee with vanilla stevia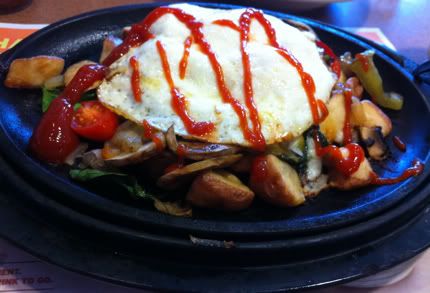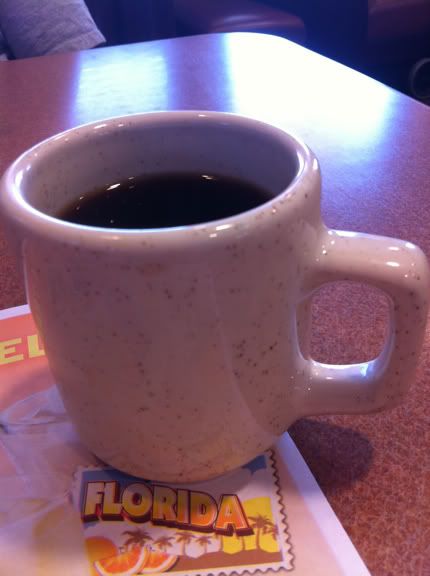 Ran errands all day, still no rest. I FINALLY sat down for 30 minutes mid-day....and then it was time to workout. *GROAN* I was hungry and EXHAUSTED, but I went anyway.
Workout:
-40 min elliptical (30 min going 6-8mph, prob average just under 7, 10 min slower....3-4.5 mph ish)
-stretching
While making dinner I ate, as always. This time, about a handful of Terra Mexican veggie chips
-baked flounder with olive oil & a kickin red pepper seasoning I bought yesterday at Sam's
-side salad (organic spinach, avocado chunks, broccoli, cauliflower, garlic gold nuggets, light ranch, black pepper, greek seasoning)
-leftover bread from Outback....last Sunday
-mocktail.....the last bit of the pom juice from forever ago + orange flavored sparkling water
Guess I didn't take any pics...weird.
-vegan milkshake (chocolate chip cookie dough coconut milk ice cream, organic light vanilla soy milk, a pinch of guar gum, a pinch of xanathan gum, a few ice cubes, a tiny bit of a frozen banana)
Ditto....or maybe the camera ate them. Nom.


xo,
Amanda