Last Thursday KK Day recap.


Eats: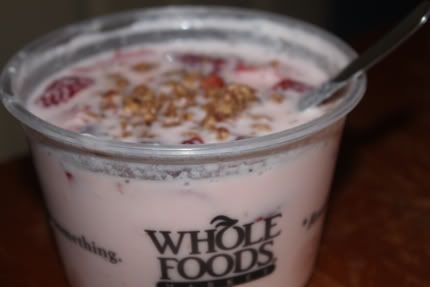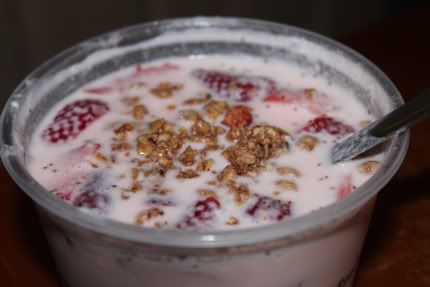 chilled strawberry-peach soup topped with sliced organic strawberries & love crunch granola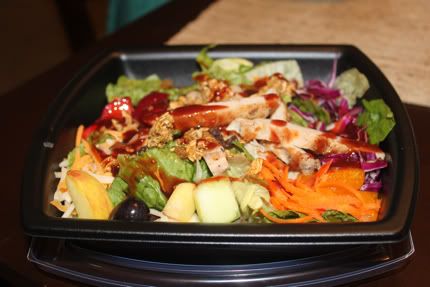 Chick-fil-a grilled chicken & fruit salad. Pretty much my only semi-healthy salad option at the mall with the time I had to rush over to my cousins after doing some shopping damage for us both!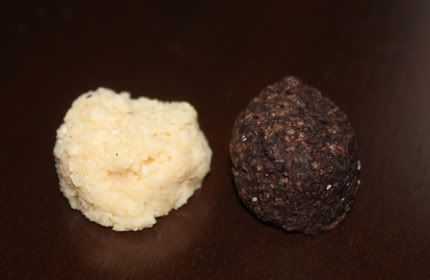 + Hail Merry macaroons, yum!
Dinner? Carl's Jr. kids meal. + half an order of fried zucchini. Oops. I vaguely remember taking pics, but I guess it was too embarrassed to prove I ate fast food twice in a row.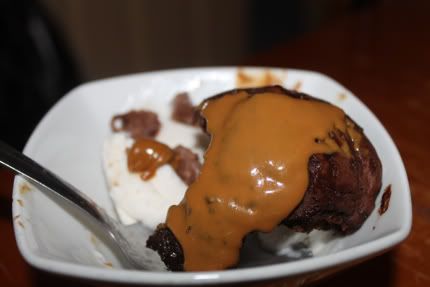 Dessert freak! Sugar-free vanilla coconut milk ice cream with a van's chocolate muffin top + biscoff spread! I forgot to tell you guys I finally found biscoff spread. I've been wanting to try it ever sicne I first heard of it about a year ago! The cookies are better, but the spread is still tasty. I think there may be a few pieces of coconut butter banana fudge crumbled in too.
Now bring on the toddler fun!
Nana 1 time: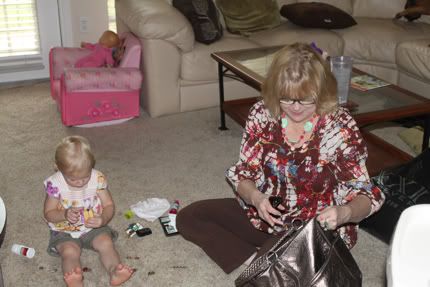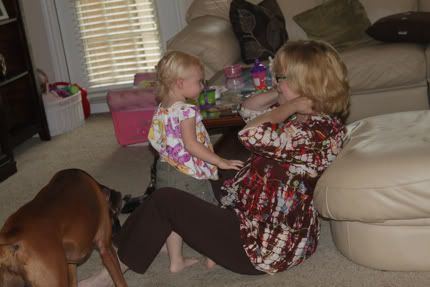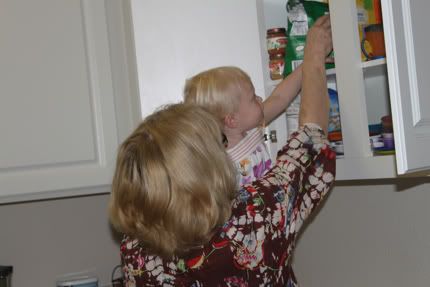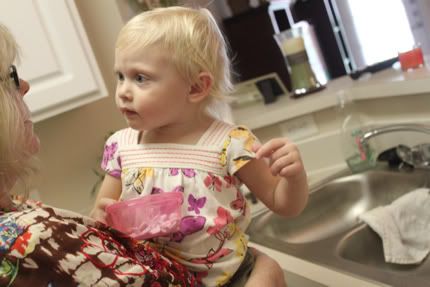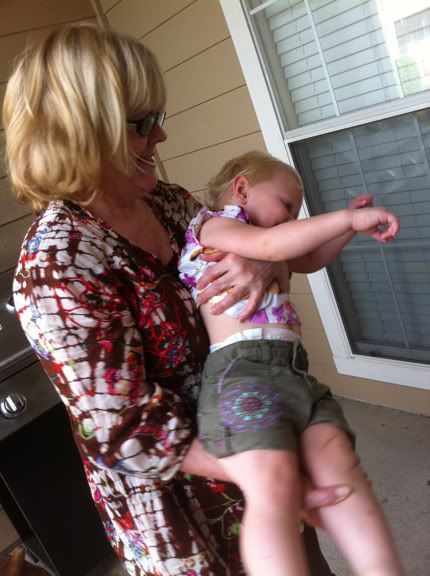 Nana 2 time (aka lucky to have any evidence, since Nana 2 is the photographer :-P):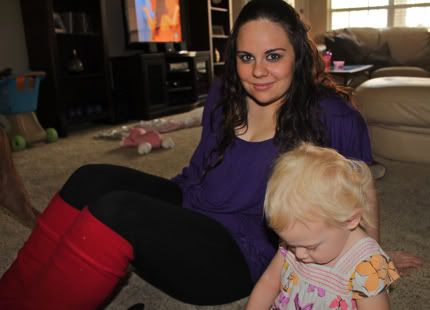 Not the most flattering, AGAIN, but lovin' my Hunter fleece socks that went under my rain boots. Even if it didn't end up raining :-P.
Reesie Lovin' Time: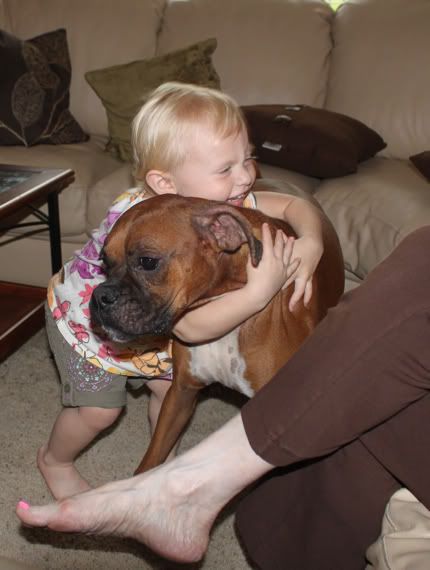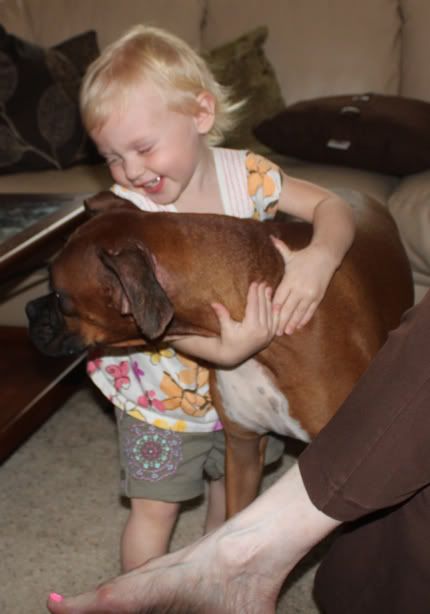 BFF's
But she likes me a lil bit, too!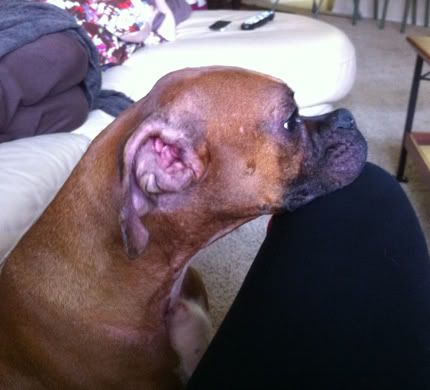 (that's my knee, lol)
This is somebody

desperately

needs a nap, but is fighting it time: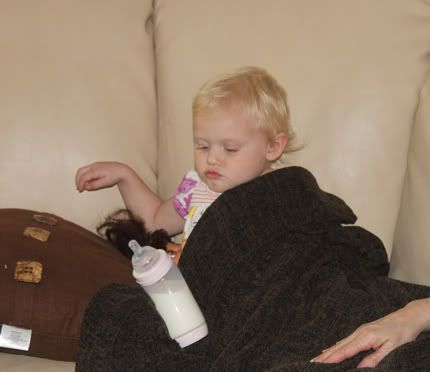 But I don't wanna nap!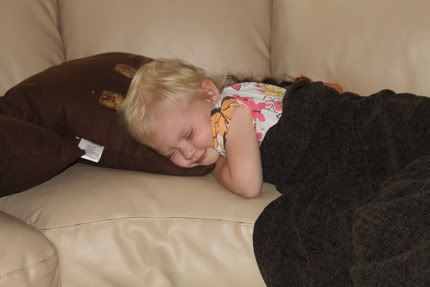 See! I'm sleeping! Really!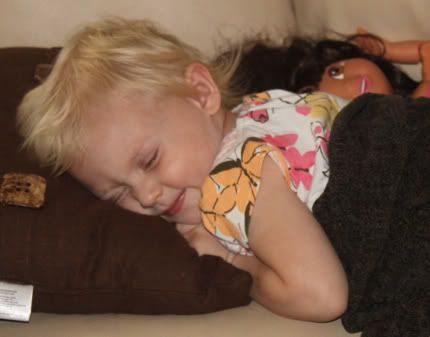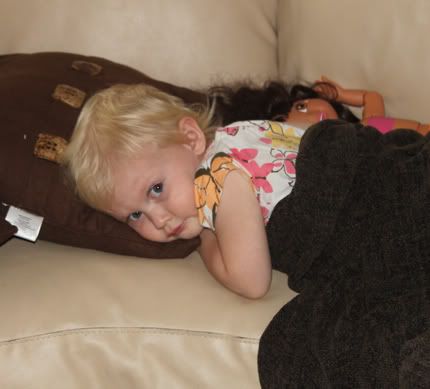 Darn, you knew I was faking?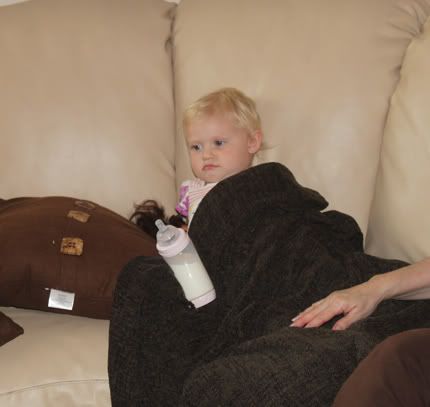 HMPH! Fiiine, I'll go take a nap for real. GOSH, nanas.

Silly Goose Face: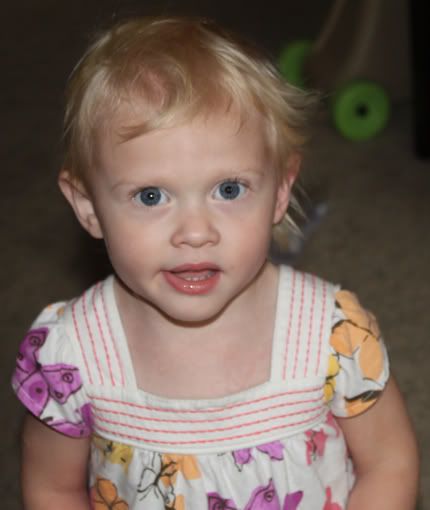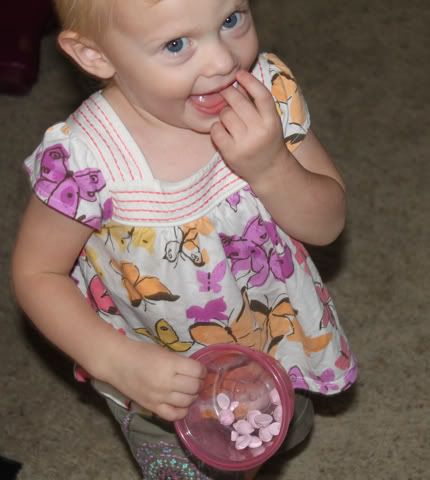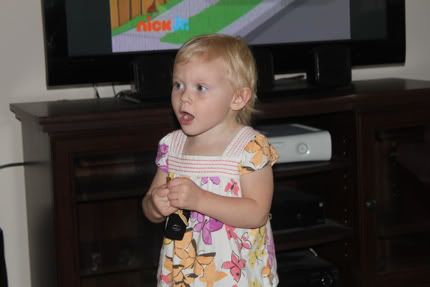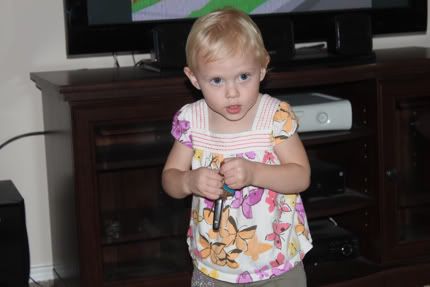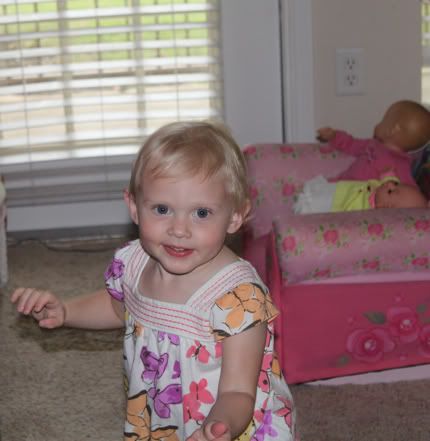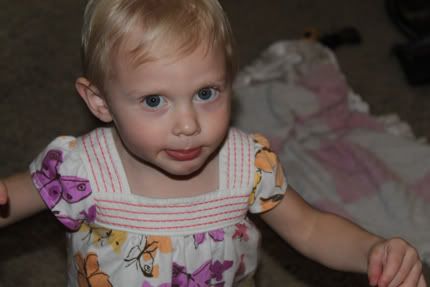 Love her funny little poses: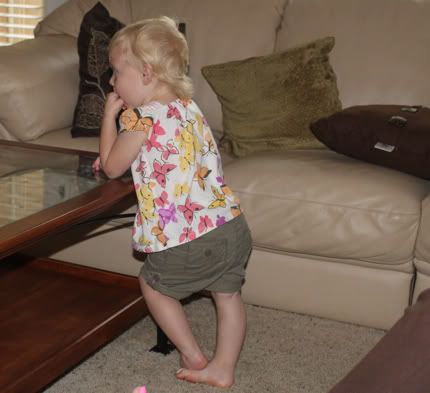 TV Lovah!:


Outside!!!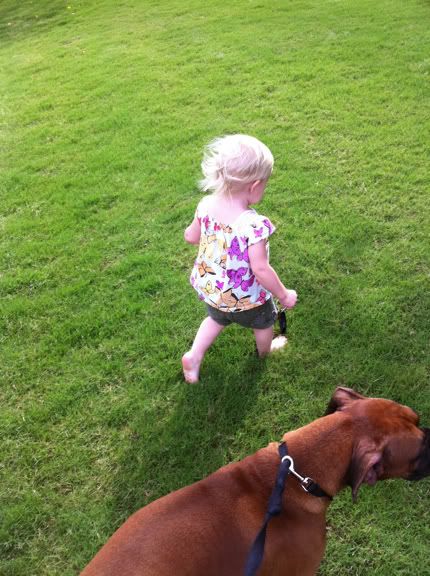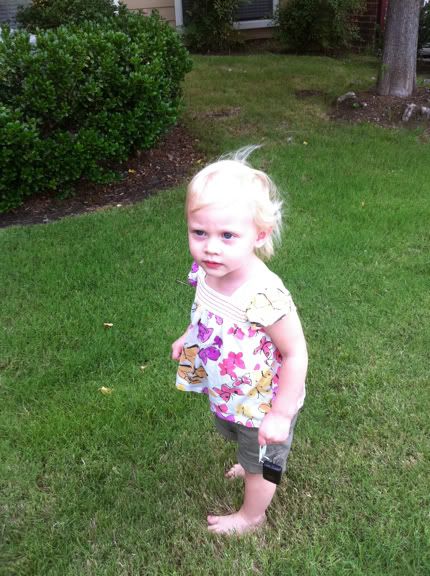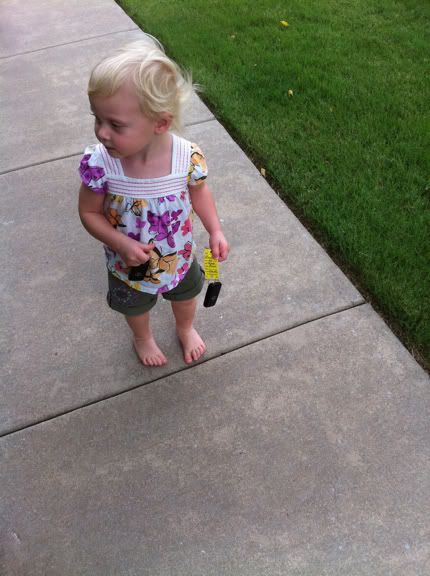 Why so serious?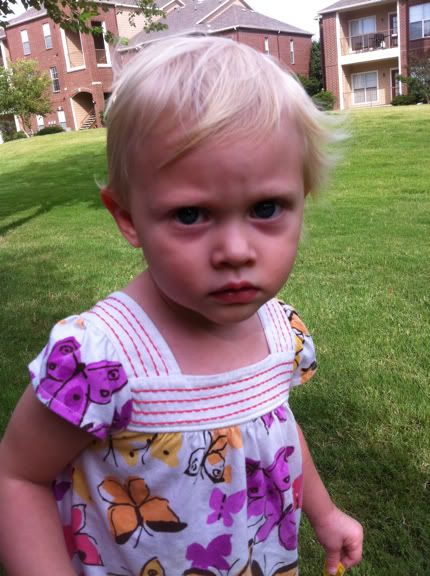 Good question...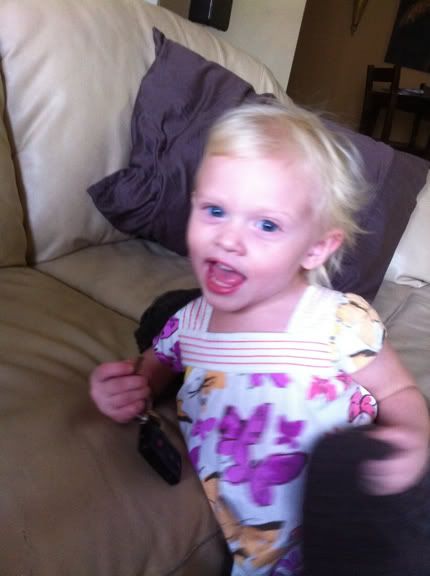 I still need to upload my videos of her! That's me, always behind.
Well, gotta run ;)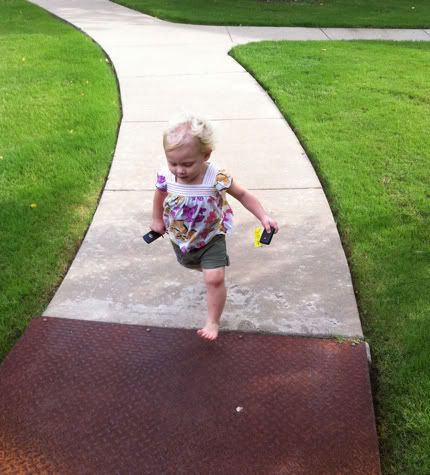 xo,
Amanda