Happy Memorial Day!
I'll catch back up on my week a little later, but for now...
-mini aprium
-about 1/3 to 1/2 of a think thin crunch bar
I had to put the apriums in the fridge b/c of nasty Summer fruit flies and they're kind of mushy now. Oh dear. I have something like 17 more to get through and I could barely finish this one. I hope it was just a fluke...
Went to the gym and intended to work out for 45 min on the cross ramp + stretch, but when I got there the Biggest Loser was on EXACTLY where they cut it off on actual finale nite due to the storms. Happenstance! I stayed on the machine for the entire 1 hr 10 min it was on. Instead of doing my usual gym stretching machine I did an accelerated version.
I was supah hungry by the time we had "breakfast" (at 2 pm...) at Cafe Brazil. Can't believe I had leftovers.
-1 vegetarian breakfast taco (zucchini, tomato, mushrooms, prob other veggies, egg whites, cheddar, feta, salsa, a little hot sauce on whole wheat tortilla)
-rosemary potatoes with ketchup
-another million cups of black coffee with vanilla stevia (half a cup of cinnamon gingerbread, french toast, chocolate cherry, and half a to-go cup of decaf snickerdoodle with french toast)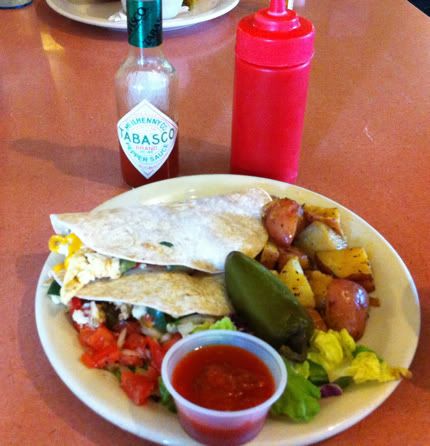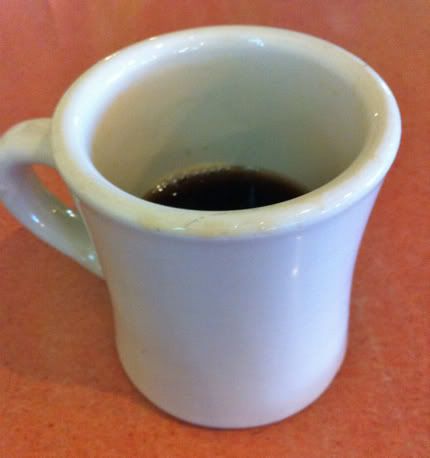 I wanted like 3 more plates of those potatoes. It isn't often I like white potatoes over sweet, or even like breakfast potatoes at all (except from Little Gus'!), but these are up there!
Then I did the unthinkable. Just kidding, but I went to the office on Memorial Day. Only for about 2 and a half hours, at least. I felt pretty horrible though :(. Dizzy and stomach-achey. Wah. But I got a lot done.
-cranberry Kombucha
Thought it may soothe my stomach a lil.
It didn't really work. I felt so sick for a couple hours, but luckily it subsided just in time for...
Bbq time!
I had a sample of everything...
-bbq organic chicken
-grilled mushrooms
-vegan cole slaw
-smashed potato salad (had hard boiled eggs in it, but no dairy)
-side salad (organic mixed greens, organic baby carrots, avocado, slivered ranch almonds, light ranch)
-roasted zucchini with cheese
-berry flavored sparkling water mixed with pomegranate juice x 2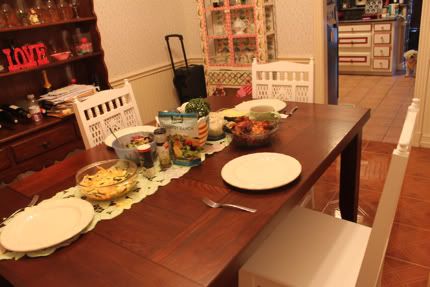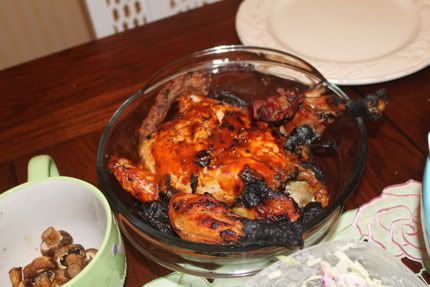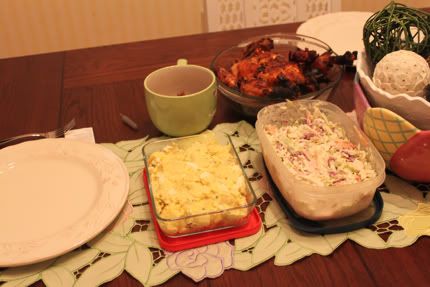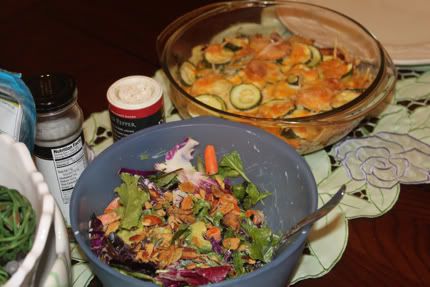 & for dessert?
-bananas rubbed with stevia & cinnamon & grilled served on top of sugar free coconut milk ice cream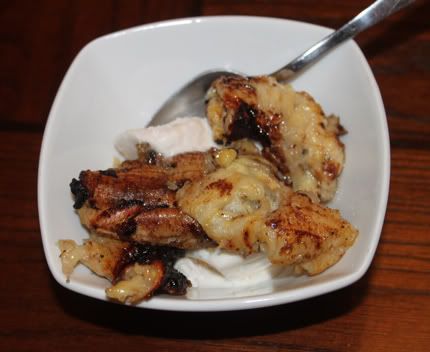 Great meal & we actually ate together as a family at the dining room table. RARITY!
I'm glad we have a short work week ahead, but it really didn't feel like a long weekend. It still feels like Sunday and I'm still
super
tired. Here's hoping the next weekend comes asap :).
xo,
Amanda
P.S. Whatcha think of the new header? My brother is a graphic artist and may make me one in the semi-near future, but I think I'm liking this thing I threw together for now! Might need to throw in a pop of color, but I'm kind of a black & white loving girl anyway.