April 8
-brown rice toast with cream cheese & hot & spicy veggie sausage
-tribute via coffee with eggnog
-brown rice toast x 2 with organic nitrite-free turkey lunch meat with a garlic & herb laughing cow wedge & mustard
-zevia ginger root beer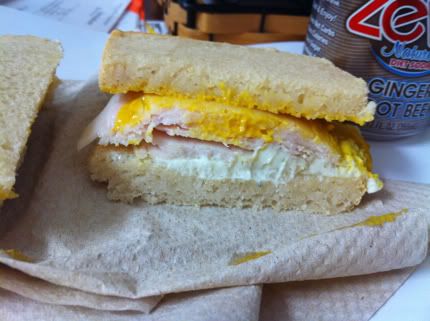 -small scoop of samoas ice cream
-any's spinach pizza pita pocket
-orange sparkling water
In that order.
Then, my friend Sam came down for a weekend visit. He recently (albeit temporarily) moved to Oklahoma for job training. We were originally planning on driving to stay the weekend with him, but forgot about a fundraiser we'd already committed ourselves to. Luckily, he just bought a car and was able to make the trip here instead.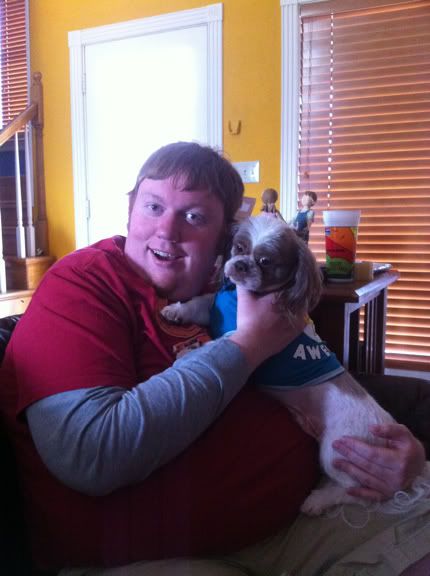 Everyone wanted to go to Red Hot & Blue for dinner & they aren't very veggie friendly.
-salad with pulled pork on top topped with tons of different types of bbq sauces ranging from sweet to extra spicy
-side of potato salad
-2 honey biscuits
-iced tea (half sweet)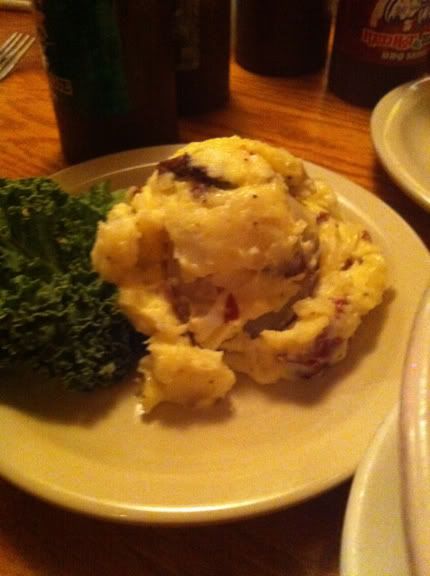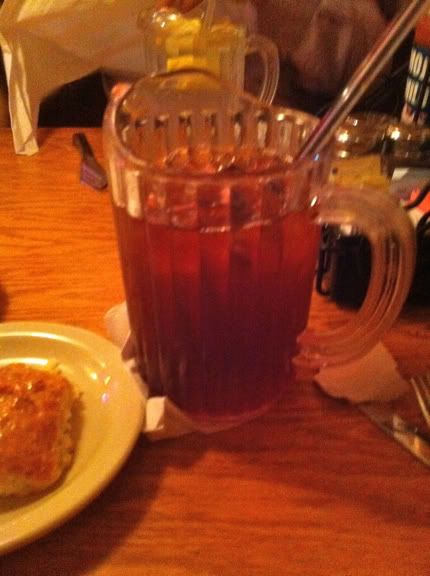 Not the greatest choice, but could have been worse.
Kinda.
LOL.
===========
April 9


Workout:
Light day: finish chest & back + arms & legs 1
( seated row/rear deltoid @ 35 lbs, cable seated fly @ 10 lbs, back extension @ 85, 100, and 100 lbs; tricep extension @ 30 lbs, squat @ 70 lbs, bicep curl @ 25 lbs, calf raise @ 25 lbs, & hammer curl @ 10 lbs)
-mimosa
-coffee with vanilla stevia
-egg white scrambler with goat cheese, sundried tomato, & spinach in a popover
-half of a side of cheese grits
-few bites of fruit
-1 veggie sausage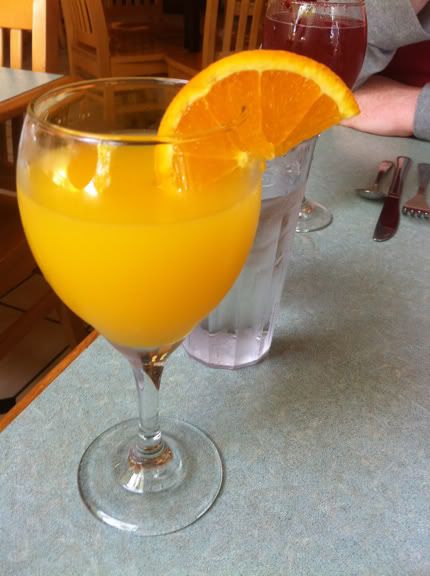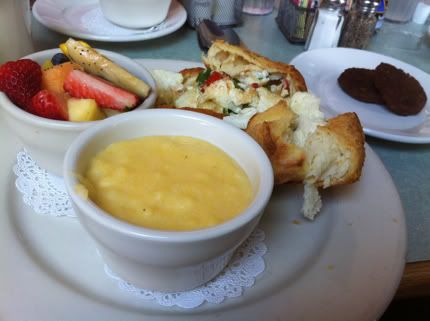 One of my top 2 favorite restaurant breakfasts, I'd say.
-a few biscoff cookies, 1 of which dipped in nutella
-about 1/3 of a zevia ginger root beer
-genghis grill bowl with white fish, mahi mahi, shrimp, tofu, bean sprouts, water chestnuts, carrots, mushrooms, green onions, cabbage, & pineapple with yellow curry salt seasoning, red curry peanut sauce, & udon noodles
-water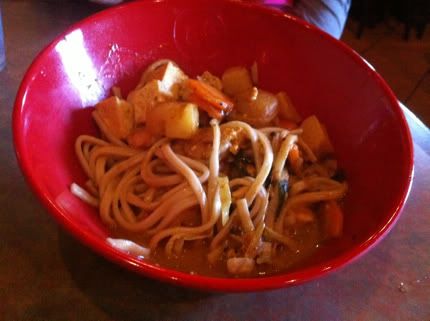 My Mom's first time! She always groaned when I mentioned Genghis, but went because Sam wanted to.
Verdict?
She liked it. But didn't know you were supposed to fill up your bowl the whole way, so she didn't get enough food. She thought you had to save room for your starch. Oops. But she said it was pretty good and she'd be willing to go again. Good enough for me!
Then, Sam & I went to Lush & Starbucks (picked up treats for later!)
Finally, we headed downtown to an Autism Fundraiser/Concert with none other than Ms. Jenny McCarthy.
Look at the art on the parking pay thing. Kinda fun. :-P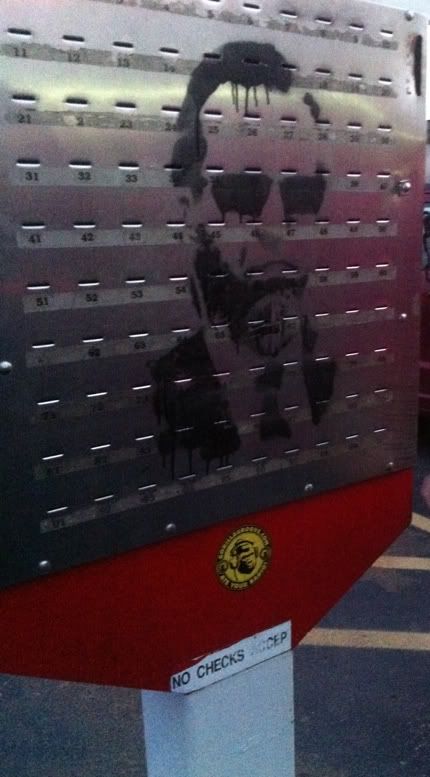 Getting ready shots: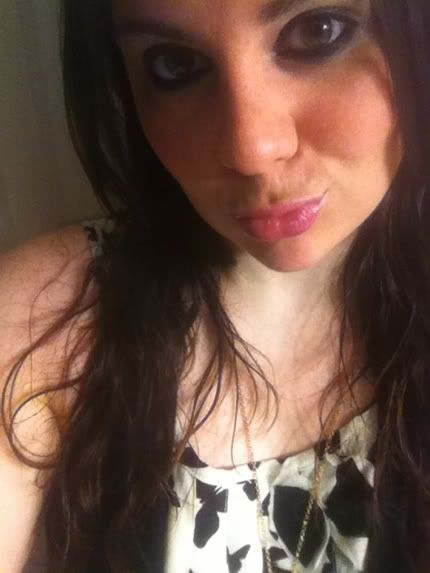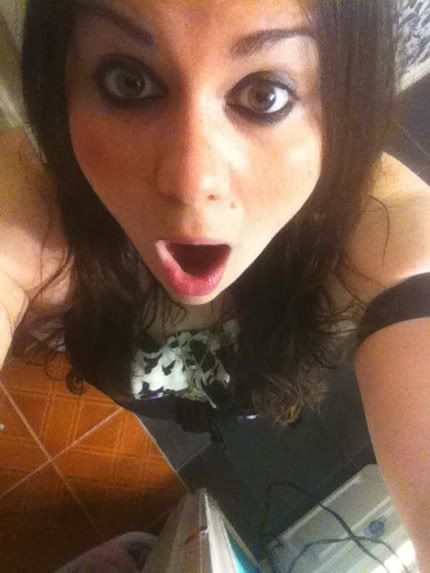 -a "mexican martini" but I'm fairly confident they just dumped approx. 2 shots of tequila inside a plastic cup & dropped a small lime wedge at the bottom
-1 shiner beer
Clearly my camera was being grumpy...
My Mom was too embarrassed to pose again for some reason, but I had no shame! Plus Jenny told me to. So there.
that's a Hail Merry t-shirt I'm holding. Love their raw food products!
At least I didn't spill my drink all over her feet like the drunk girl in front of me. Yeah, that really happened. Good thing she was smart enough to take her glitter Louboutin's off anticipating such a possibility. Smart girl.
I jumped back in shortly after for another group pic, but my Mom accidentally tried to take the picture backwards this time with the camera facing the wrong way. WHAT? Who does that? So we just peaced out and finally left her alone LOL.
After the party (which we ducked out of early), my Mom was starving again. The only thing that was really open was Chili's, which I hate. After perusing the menu 5,000 times I kinda gave up & just got a couple sides.
-side of black beans
-side of steamed broccoli with salsa dumped on top
-a few chips with salsa
-3 or 4 french fries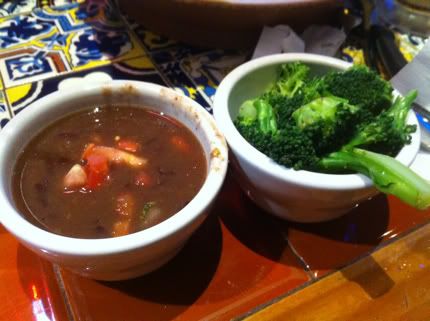 -tiramisu cake pop
===========
April 10
-half of an egg white omelet with spinach & cream cheese topped with hot sauce
-breakfast potatoes with ketchup & hot sauce
-half of an english muffin with jam
-coffee with vanilla stevia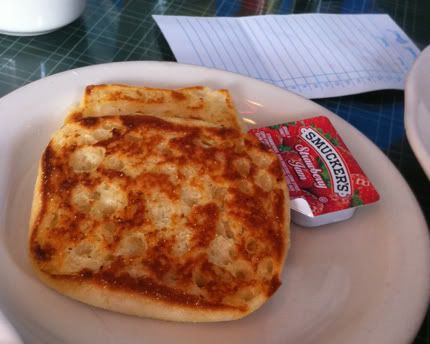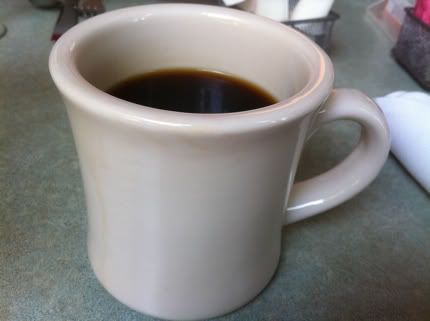 Shortly after brunch Sam hit the road and went back home to Oklahoma. No worries, we'll get together again soon. Can't believe for now he's only a drive away!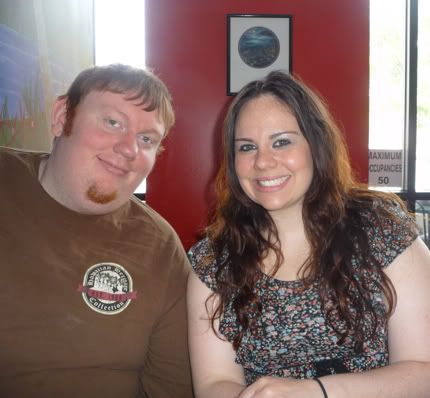 My Mom & I ran a couple errands, including a last minute yogurt pit stop. Ohh yeah.
-frozen yogurt with fruit & a few peanut butter chocolate candies & chocolate sprinkles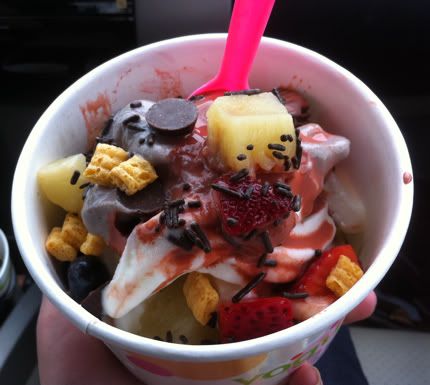 -HUGE HUGE salad (organic mixed greens, organic baby carrots, organic celery, sauteed mushrooms, roasted brussel sprouts, black pepper, fat free feta, lemon herb vinaigrette) topped with sweet potato quinoa balls with cranberries
-leftover ginger root beer zevia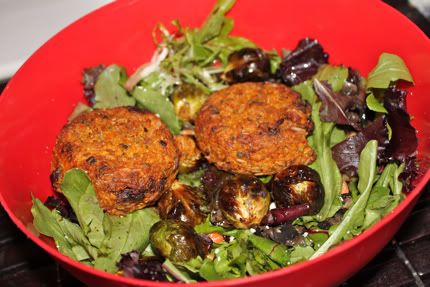 Not as amazing as I built it up to be in my head, but I still ate every last bite.
-the rest of the fro-yo
I was exhausted from my weekend, but I can't say it wasn't fun! We played lots of board games, I mean come on. That's a good time.
xo,
Amanda