Taken from various cameras in no particular order (including food from today)...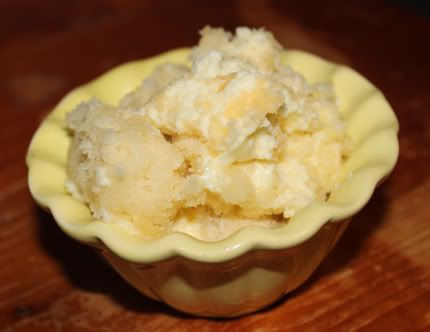 leftover lemon brother b-day cakie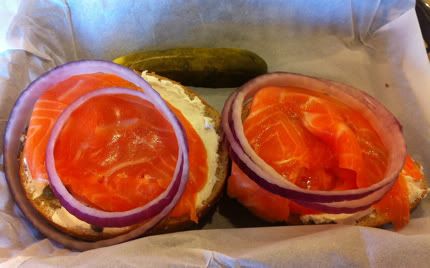 lox bagel
cawfee. first fill up = (hot) vanilla hazelnut, second = iced coffs with cinnamon & vanilla stevia. UN-BE-LIEV-ABLE. Try it, if you go to Einstein's and it's hot outside. It's delish and refreshing. BTW, isn't it kind of funny how before Burberry's popularity this would be like a lumber jack type print, but now it just makes me think of the Burberry signature style.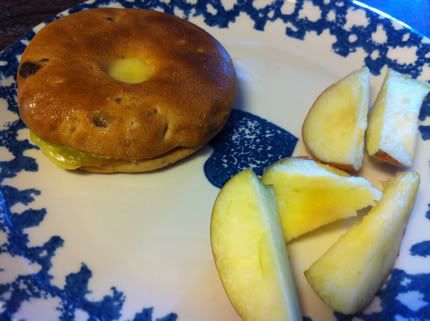 muenster cheese on a cinnamon raisin bagel thin with jam & thinly sliced apple (plus extra a la carte)
Mall sushi: california roll topped with tuna (mediocre) + spicy salmon roll (extra yum)
Hail Merry raw almond butter tart + chai redbush tea with a lil almond milk & stevia. Yeah I use Christmas mugs in late April.
What?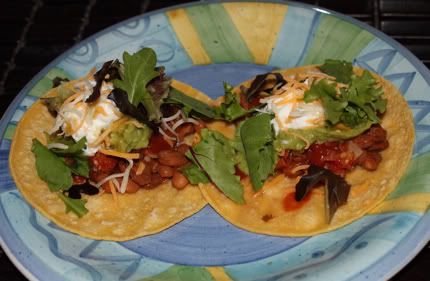 pinto bean tacos with the fixin's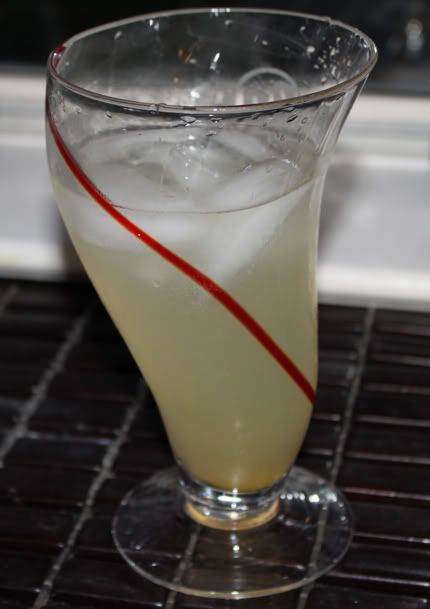 skinny girl margarita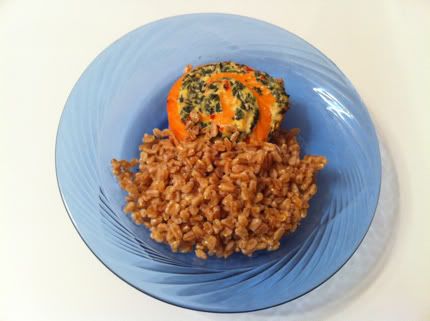 salmon pinwheel with roasted red peppers, feta, & spinach & farro (really good!)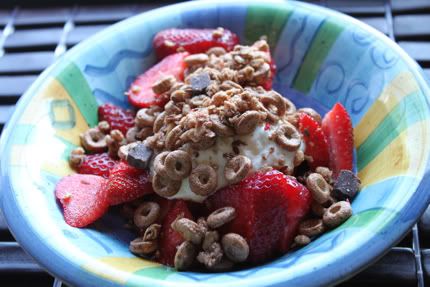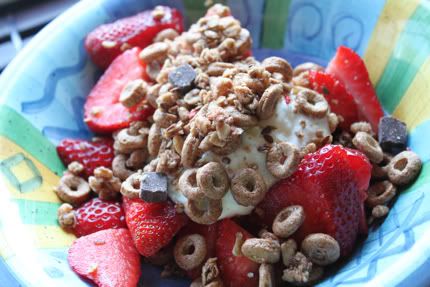 lemon Liberte yogurt with organic chocolate o's, love crunch granola, & sliced strawberries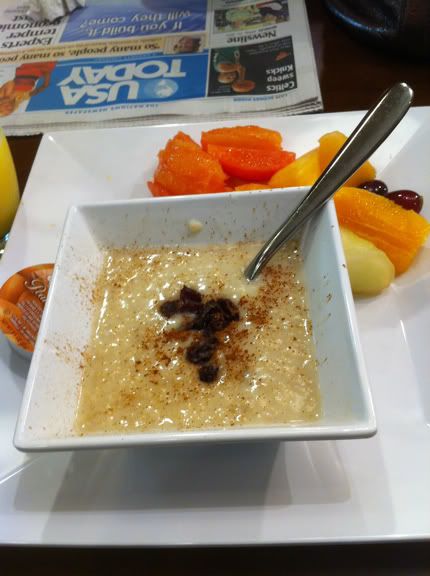 Free Hyatt Place breakfast. Oatmeal with pb, cinnamon, & raisins + fruit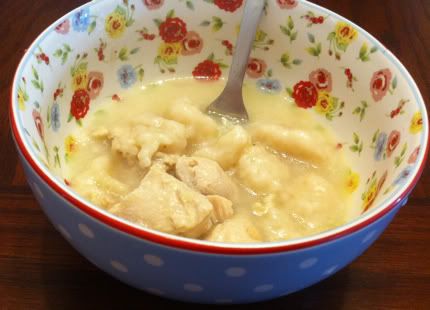 Chicken & Dumplings the way my Mom makes them (the closest I've ever made them to hers! Still not quite there, but almost!)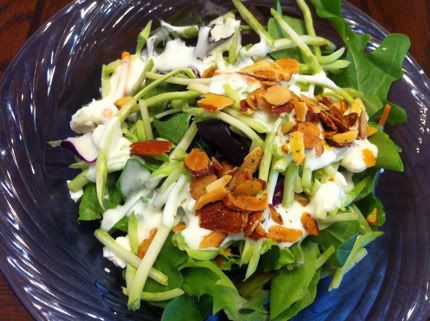 salada...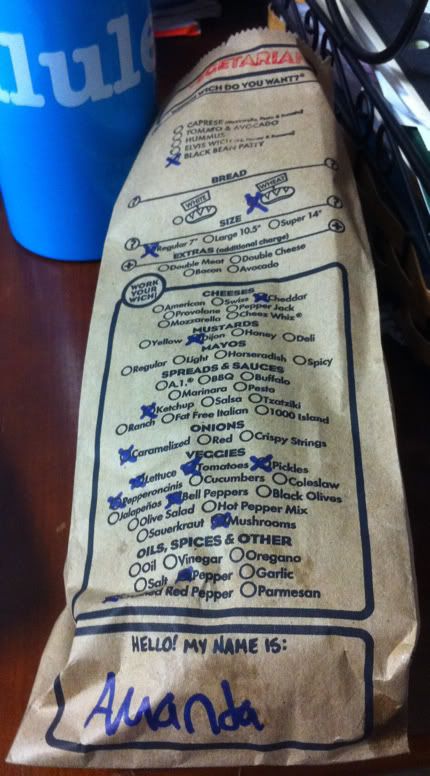 Oh Which Wich, how I love you so. I used to eat here almost every day for lunch for awhile. I should start again. It's so good. This is one of my faves, the black bean patty. I added cheese for the first time, but it was really just a waste of cals 'cause I couldn't taste it under all the veggies & condiments. Mmm, now I want it all over again. Maybe with avocado this time. Mmm....It was my fave price too (FREE, duh). Thanks birthday coup!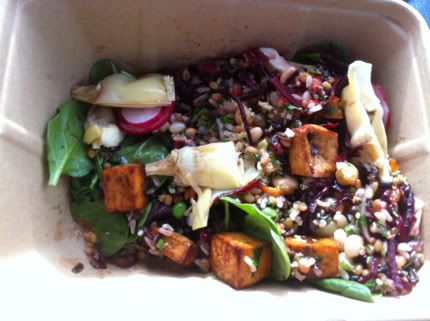 Whole Foods salad goodness. I actually wasn't really in the mood, but I
needed
some veggies & proper nutrition. Desperately.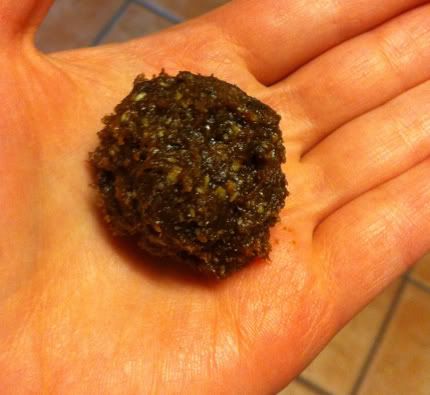 Chocolate Date mostly raw "brownie ball" I randomly threw together. Not bad, not bad at all.
chocolate & pb puffins with half a sliced banana + unsweetened vanilla almond milk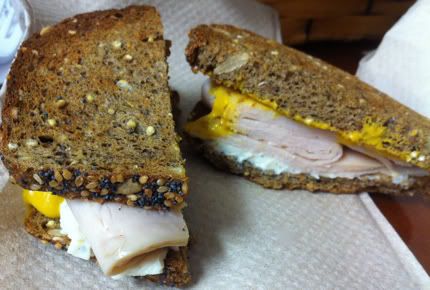 Antibiotic/hormone/nitrite/etc free maple turkey lunch meat with an herb & garlic laughing cow wedge, + lots of mustard on hemp toast (brown rice is better, but whatevs)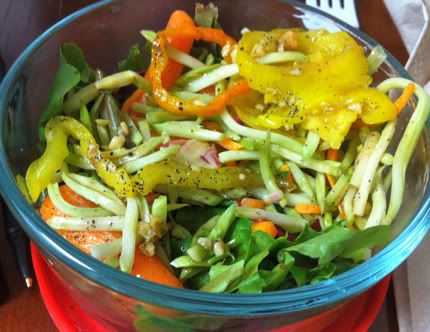 Can you tell I love salad?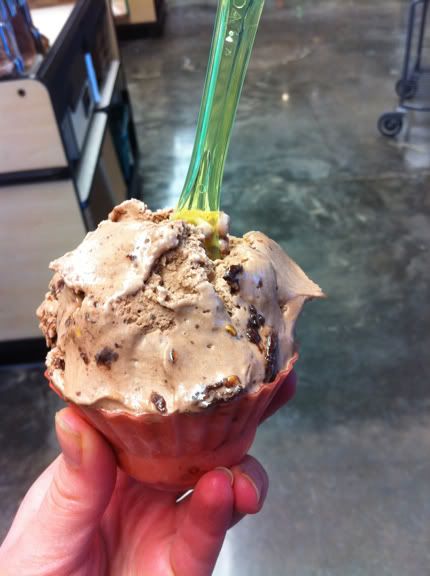 Chocolate hazelnut gelato.
My precious
.
+ 2 new products I'm LUVIN'.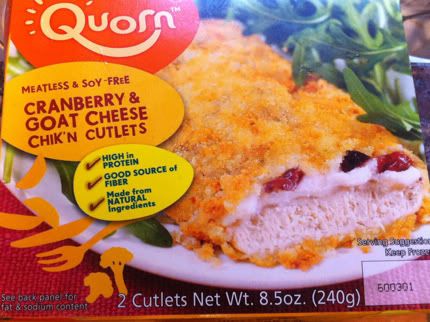 I don't know why, but I've always been scared of the Quorn line. I think it's the fungi label that threw me off. But goat cheese? C'mon, I had to at least try it. Plus, my brother LOVED the Quorn cheeseburgers I bought (and ate them all) and he's fairly picky, so I had to taste something for myself. DE-FREAKING-LISH. I would have NO idea this wasn't chicken if it was served to me. Unlike the Gardein or other lines that are very chicken-like in taste, but slightly spongey in texture, these are dead on. And really good. My new love. The only kinda weird thing is I don't taste the cranberry at ALL, but that doesn't really bother me either way *shrug*.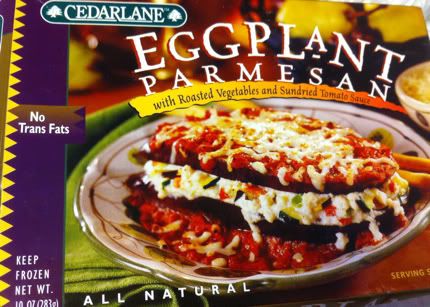 I've given you guys mixed reviews thus far on Cedarlane frozen meals. I loved the enchiladas, but hated the spanikopita. Well, once again, it's l-o-v-e. Or at least strong like. This was pretty darn tasty.
What have you guys been eating lately??
xo,
Amanda