April 4
-slice of brown rice toast topped with cream cheese, an egg white puff, & a hot & spicy veggie sausage (this was kinda hard to eat)
-leftover granola
-tribute via coffee with hazelnut coconut cream + stevia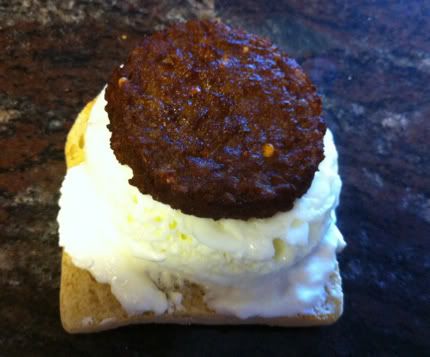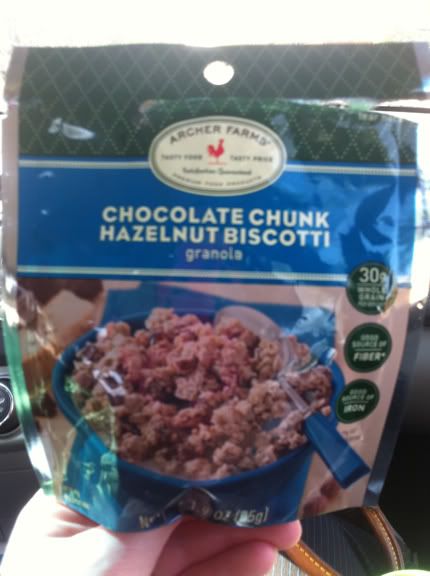 -side salad (organic mixed greens topped with vegan coleslaw, organic baby carrots, & a little organic balsamic & a little organic olive oil)
-amy's light & lean spinach lasagna (a little too spinachy, but pretty good)
-trilogy Kombucha (not bad, but not a fave)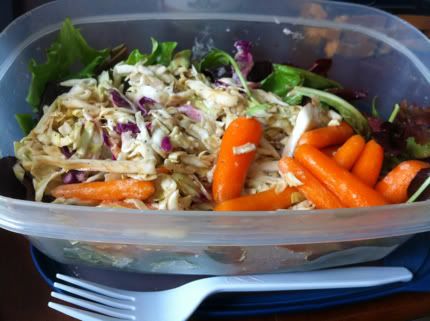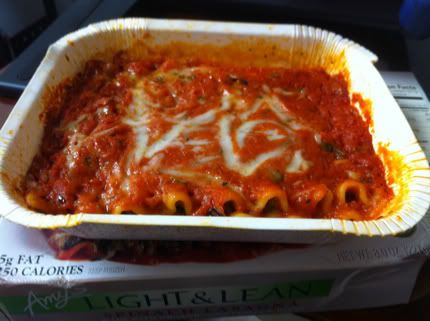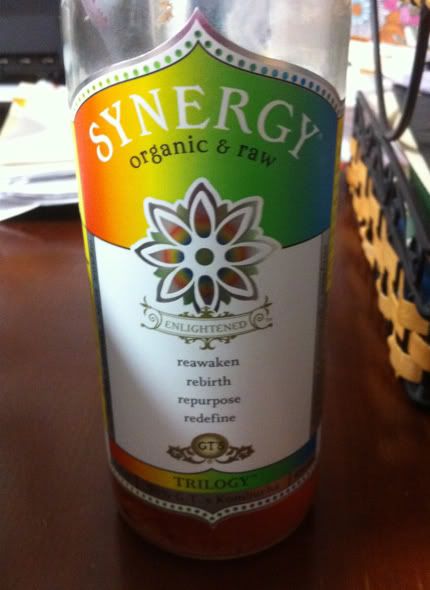 -blueberry muffin larabar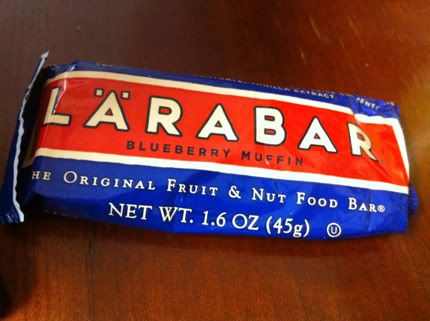 -loaded potato kettle chips
-samples of other chips (these organic baked cheese puff things + some hummus and sesame tortilla chips)
-2 almond milk bon-bon things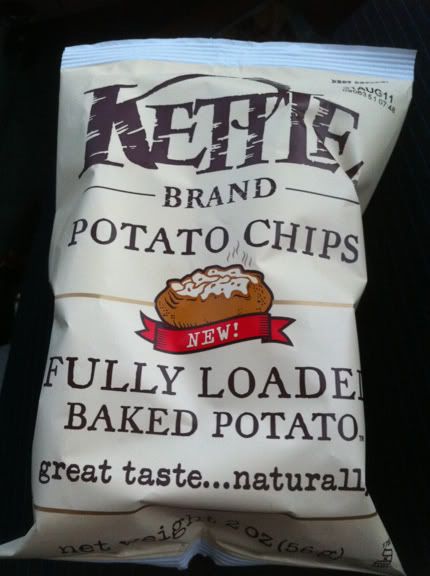 -vegetarian sloppy joes (half a buttermilk bun, mixture made with organic lentils, pinot beans, tomato paste, & organic sloppy joe mix, diced onion, diced sweet peppers)
-vegan coleslaw
-another small sloppy joe on top of a small corn tortilla
-harpoon hard cider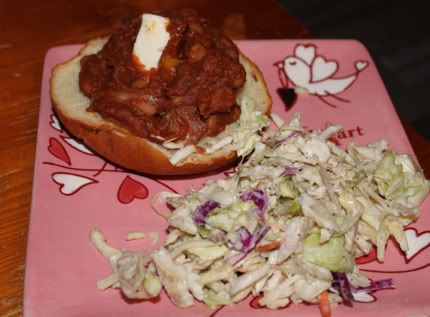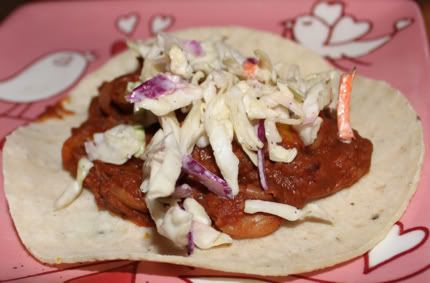 Uhh I think I bought like 5 bags of chips at WF today. I was never a huge chip person before, but suddenly I can't seem to get enough!
-tootsie rolls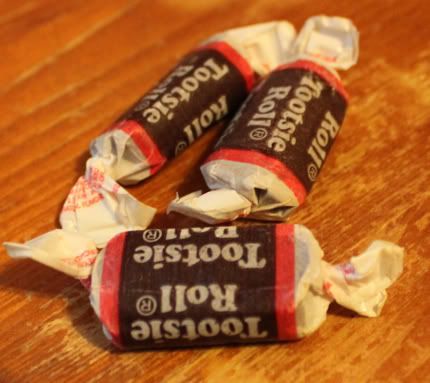 =================
April 5
One Day Without Shoes
day!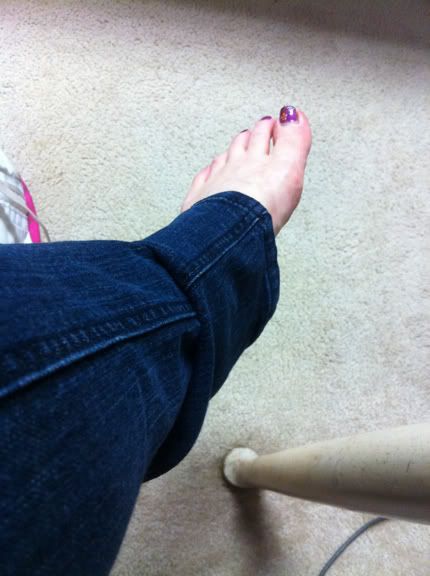 I was barefoot all day at work. I did wear sandals to the movies in the evening, though.
-carrot cake oats (1/3 cup old fashioned oats, shredded organic carrots, whipped cream cheese mixed with a lil stevia) topped with vanilla coconut milk
-tribute coffee via with "easter" egg nog & stevia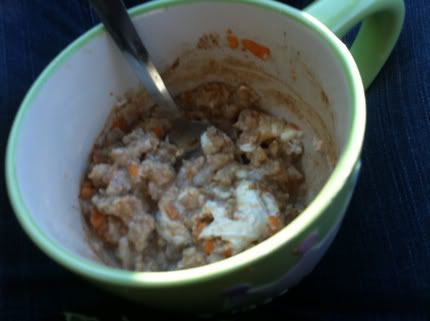 The oats were just OK. Needed raisins. And maybe pineapple.
-2 corn tortillas topped with leftover pinto bean/lentil sloppy joe mix
-1 raw macaroon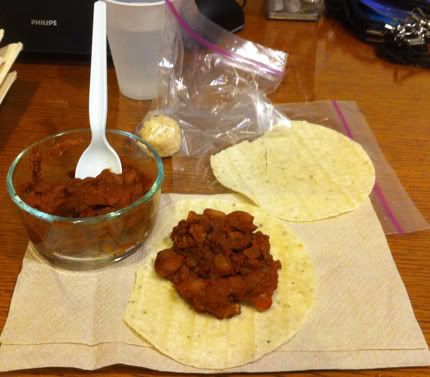 I forgot dressing, so my salad is still sitting in the work fridge. Hope I remember tomorrow!
Speaking of work, what a never ending day. Enough said about that.
I had tickets to see a pre-screening of Hanna, so my Dad picked us up panini's while I held our place in line. He got us a variety so we shared.
-half of a chicken panini
-half of a cranberry turkey panini
-bbq kettle chips
I later found out they had caprese paninis. DAD!! But it's ok, these were v. good too. He also accidentally mixed a tiny bit of sprite in with our waters, but it just tasted like plain carbonated water. Fine by me!!
I liked the movie! Thought the ending lacked a little...something. But still enjoyable.
-2 vegan oatmeal raisin cookies
These are always soso amaze.
-sparkling lemon water
=================

April 6
-carrot cake oats take two (1/3 cup old fashioned oats, shredded carrots, whipped cream cheese, apple butter, raisins) topped with vanilla coconut milk
I brought a frozen meal (plus had my salad) to work, but my Dad was picking up lunch for himself, so I had him pick me up too.
-Jimmy John's tuna on wheat
-thinny chips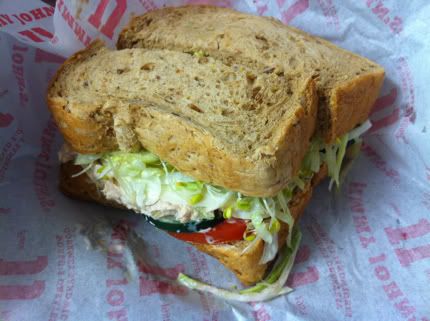 I thought there was NO way I'd be able to finish that, but I did. It was monster sized!
Mom wanted to do another girls nite, so we decided to try out Chuy's. 'Cause we're healthy like that.
Ha
.
-cup of tortilla soup with a fresh, warm flour tortilla on the side
-a few chips with salsa
-less than half of the vegetarian combo (rice, beans, veggie chile relleno, veggie enchilada topped with ranchero sauce)
-margarita on the rocks sans salt
-frozen margarita sans salt
Everything was really good (especially the soup) & so so filling.
-a few almond milk bon-bons
-chocolate peanut butter shake (vanilla coconut milk, ice, splash of vanilla, cocoa powder, stevia, white chocolate peanut butter)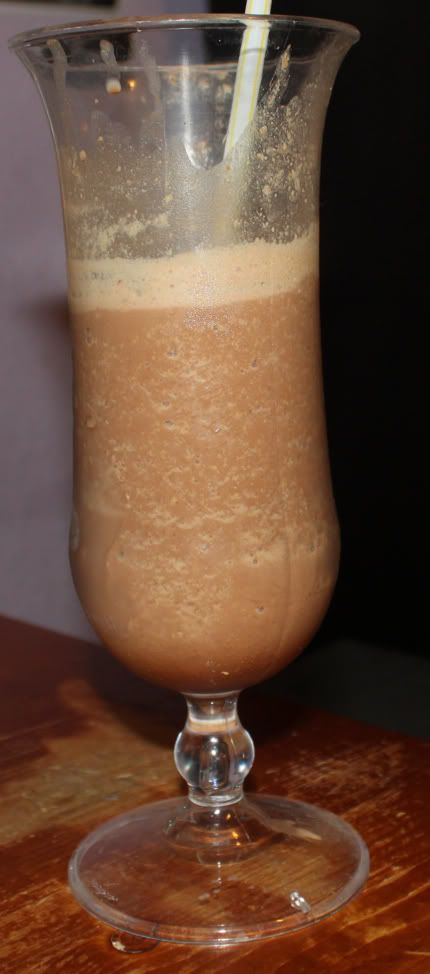 I wasn't really hungry when I made this shake. Bad I know. But I reallly wanted some chocolate & pb!
xo,
Amanda