March 19
-about 3/4 of a Denny's egg white veggie & cheese omelet
-about half a side of grits w/ a lil vanilla stevia
-coffee with vanilla stevia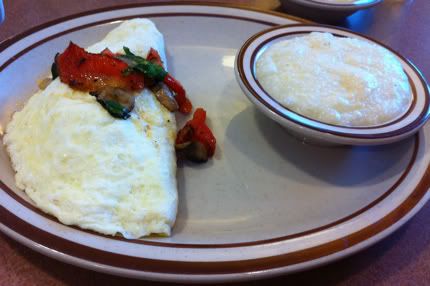 Had a massage & chiro appt. I was told after the massage not to workout today, but...y'know. When do I listen? Heh.
But first, I had to work for a few hours.
-blueberry muffin larabar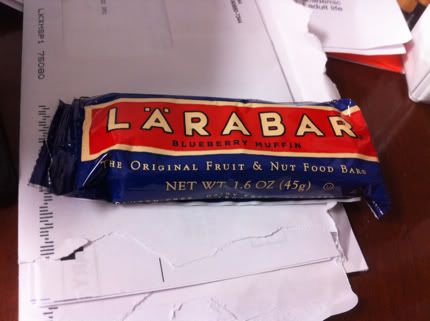 Still not as good as the holy grail coconut cream pie bar, but I'd say this could definitely be second place.
-a few bites of my mom's leftover fried rice
-a handful of granola
Should have just chosen one of the above, oops.
Workout:
-arms & abs (see, at least I listened to my body. My shoulders were sore and especially worked during my massage, so I subbed in arms for the scheduled shoulders!)
Dinner was a personal fave, sushi!!
-lychee martini
-cup of soup
-side salad
-a few bites of hibachi veggies + 1 hibachi shrimp, 1 hibachi scallop, & 1 bite of hibachi rice
-spicy salmon roll
-aloha roll (tuna, mango, avocado, possibly something else, wrapped in soy paper & with no rice)
-lady bug roll (tuna, avocado, possibly something else topped with crab and wrapped in soy paper)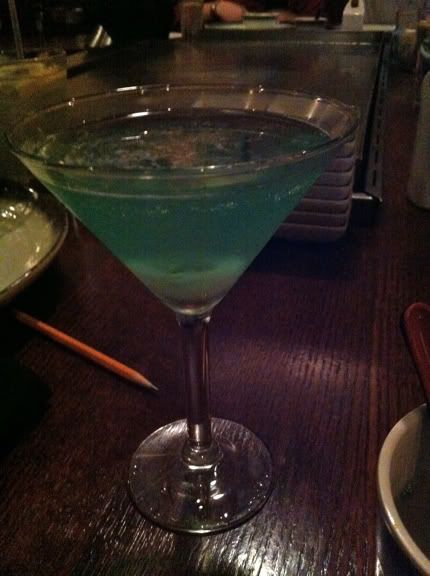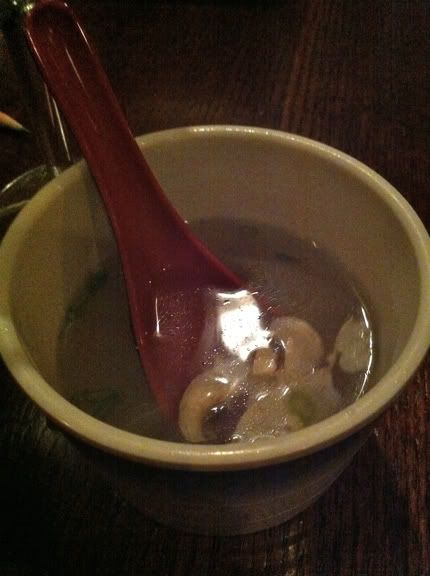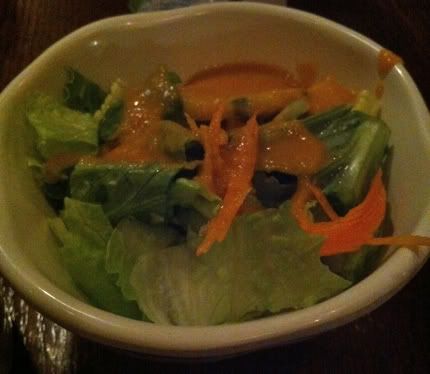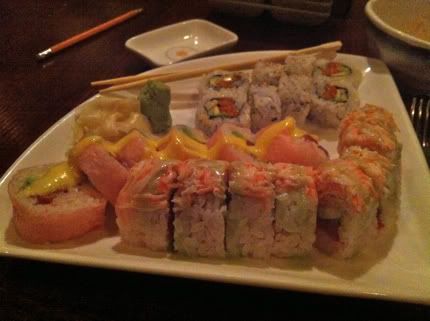 I can really pack it away at Japanese places, huh?
My brother always gives me his soup & salad + my Dad gave me bites of his seafood, so I gave them each some sushi, totalling half a roll between them.
Usually I order one roll, 2 at most, but these were fairly small/simple, so I ate every bite (sans the giveaways). Man were they gooood. Especially the spicy salmon & avocado. Oh yeah.
-a little over half a huge frozen yogurt + all of the toppings (half filled with healthy stuff, half....not so much :))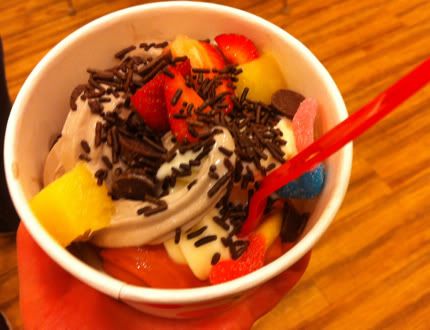 ============
March 20
Happy Spring, yo.
-side salad w/ a tiny bit of ranch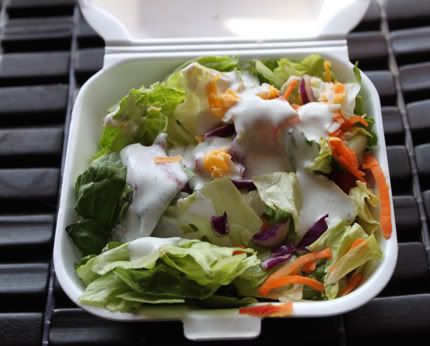 Workout:
-42 min cross ramp
-stretching
FINALLY ate "breakfast" at nearly 2 pm!! Sheesh.
-small crossiant filled with egg whites, a little cheese, & diced tomato which I added dijon mustard to
-hazelnut coffee with vanilla stevia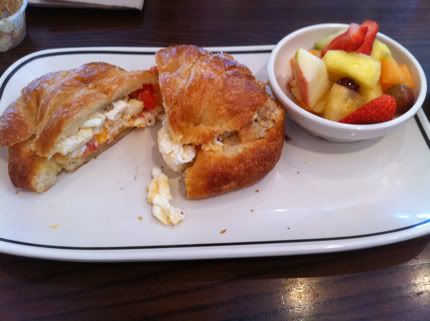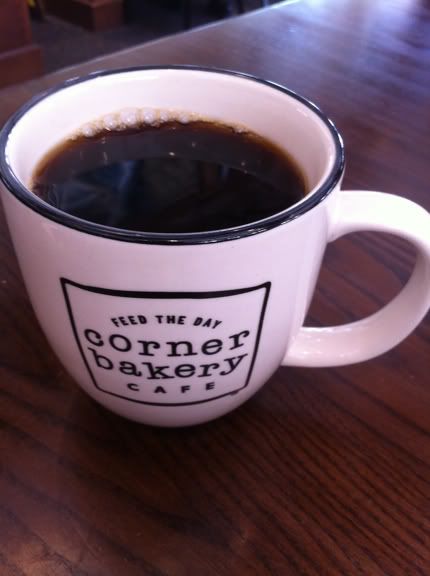 Had a random crossiant craving, but this was on the cold side.
Oh well.
-sam's samples
Ran a million and one errands & then cooked some snacks for my brother for the week + TWO dinners (well, one faux-meat spaghetti, one lean turkey meat version)
-faux meat spagehtti in a puttenesca marinara with brown rice fettuccini noodles
-side salad (organic mixed greens, goat cheese, garlic gold nuggets, organic olive oil, organic balsamic)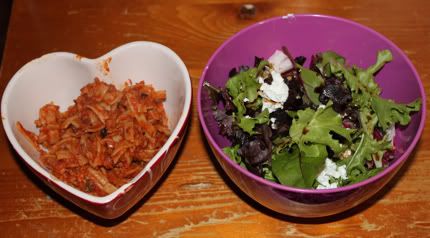 -neopolitan ice cream with about 1/4 of a chocolate vitatop, rice milk whipped cream, & gluten free chocolate sprinkles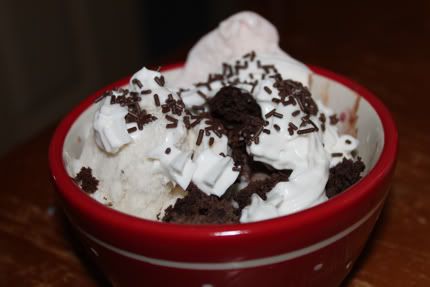 xo,
Amanda