March 21
Couldn't get to sleep, as I never can on Sunday evenings. Skipped the gym & slept in as long as possible, and was still sleep deprived (and had to ruuush to get out the door "in time"--OK, so still late, as usual...)
-cereal (chocolate o's + love crunch granola) with organic unsweetened vanilla almond milk
-coffee with stevia
Grabbed a quick & easy lunch on my way out the door.
-frozen Amy's cheese enchilada meal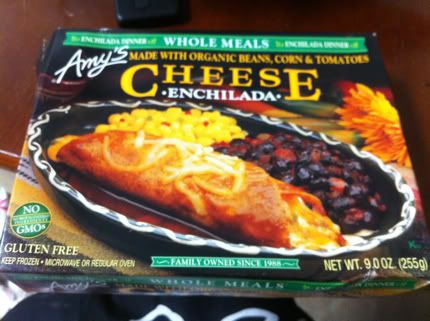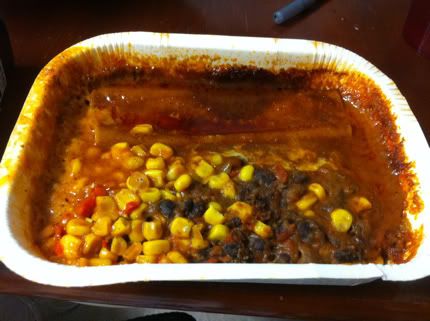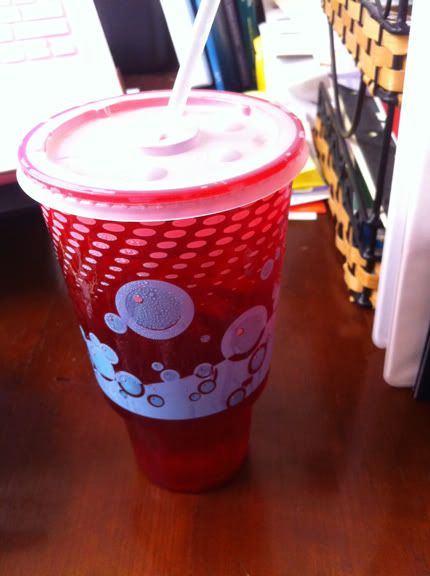 Looked gross, tasted quite good.
Had ANOTHER canceled business dinner, but I was determined to not let ANOTHER reservation or good outfit go to waste, so went anyway, just for fun.
-pomegranate martini
-glass o' cabernet
-goat cheese tart
-1 steamed chicken dumpling
-crab crusted yellowtail snapper
-scalloped potatoes
-2 rolls w/ flavored butter (cherry butter + olive butter, obvi not at the same time)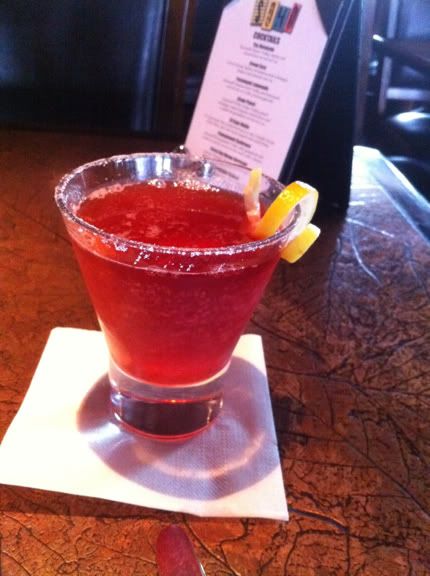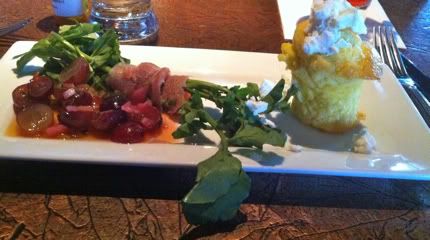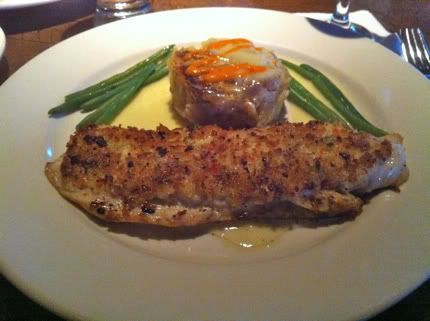 So filling, but delicious. Except the tart. It was OK. But more like corn bread with a few goat cheese crumbles on top. Not what I envisioned. Good, but wouldn't have ordered.
-frozen yogurt with fruit, chocolate sprinkles, & a few mini mini pb cups
==========
March 22
Ate out WAYYYY too much today. And lately in general. Oink.
-a lil less than half of a banana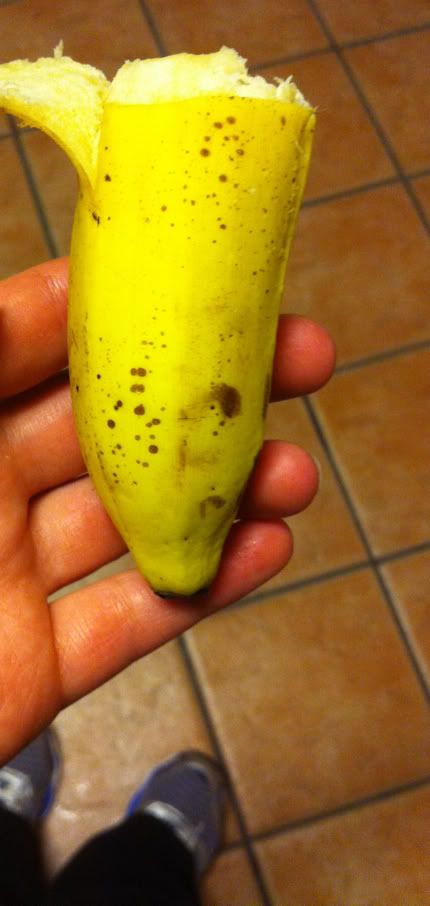 Workout:
-32 min cross ramp
-gluten free egg white Subway sandwich with spinach, tomato, green peppers, banana peppers, & mustard
-coffee (with TONS of coffee grounds, ewww. I literally had to spit out a HUGE mouthful of pure grounds)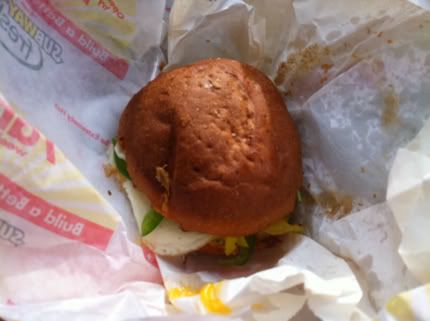 The bread was pretty good. Not the best gf bread I've ever had, but passable. Good for Subway. Now if only they'd go yeast free too. A girl can dream!
-Jimmy John's tuna with lettuce, cucumber, sprouts, & dijon mustard
-"thinny" chips
-iced tea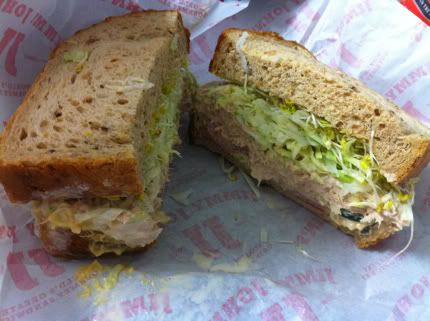 I can't believe I ate it all. :-o
Oh. Yeah. About that yeast free thing. I intended to get an unwich (aka lettuce wrapped), but at the last second the wheaty bread just sounded too good with tuna to resist. My bad.
After the chiro my Mom wanted to take me to dinner as we haven't had time to spend as much time together as usual. She picked a new-ish restaurant we've only been to once before, Whiskey Cake. It's a little pricey for the portion sizes, but it's DELICIOUS.
-2 vodka grapefruits
-2 deviled eggs (aka 1 full egg) with smoked salmon, onion, & caper filling
-pan seared trout over spaghetti squash in a tomato-citrus sauce
-2 bites of whiskey cake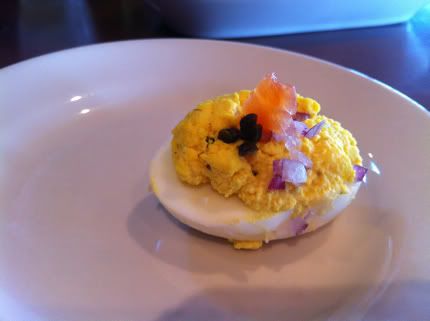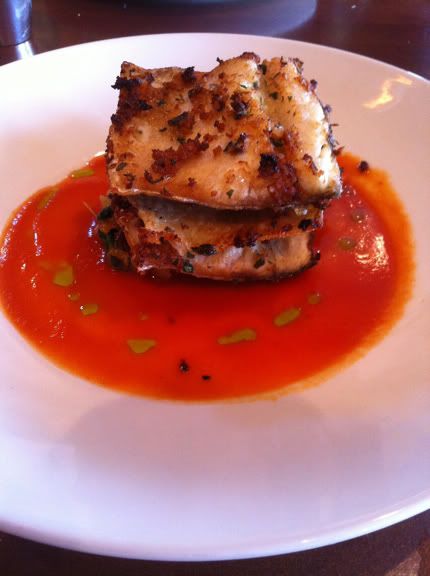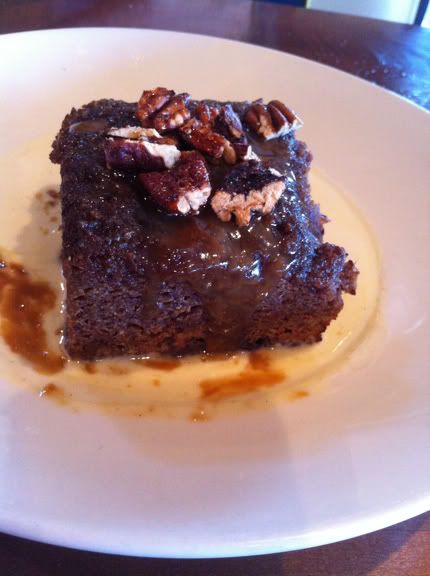 The eggs weren't the best imo, too oniony and chunky, (my Mom liked them, at least), but the rest was amazing. Especially that cake. Holy $&!+, man! YUM. Like a bread pudding covered in sugary, syrupy whiskey + topped with fresh whipped cream (which I requested on the side, as I don't love whip, but this was good!)
After dinner I ran in nearby Academy to stock up on workout shirts. I spent way too much money, but got 5 new shirts that I love (4 Under Armor's, 1 Nike). Much needed!
Continued the evening with my Mom at home snuggled up watching TV in her amazing Sleep Number bed (Bethenny Ever After & Teen Mom 2).
-a little more whiskey cake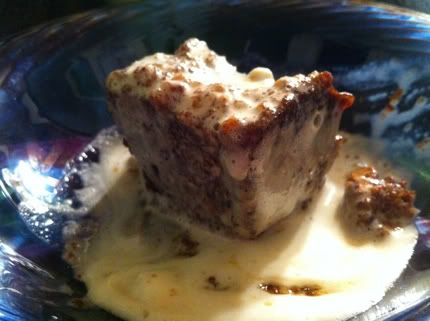 I want to swim in a sea of this cake. Unbelievable.
==========
March 23
Forgot my pre-workout snack again. Boo.
Workout:
-heavy lifting chest & back (3 sets of 5 reps each)
(iso lateral press @ 70 lbs, cable incline/decline press @40 lbs, cable seated fly @ 35 lbs, seated row/rear deltoid @ 70 lbs...which was a little too heavy should have gone down to 60/65ish, chest press @ 70 lbs, & finally, back extension @ 145 lbs which was too light)
-brown rice toast with egg white puff, kraft single, & grey poupon
-pumpkin spice coffee with hazelnut coconut milk creamer & eng toffee stevia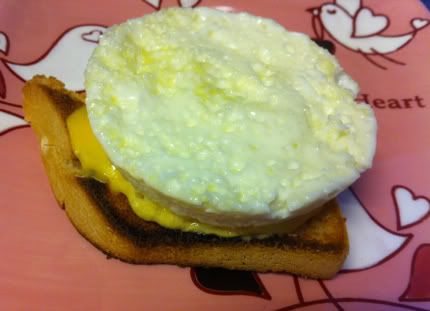 -chipotle veggie bowl (black beans, pinto beans, sauteed peppers & onions, pico, corn salsa, lettuce, guac, a lil sour cream that I didn't ask for but oh well)
-cup of starbucks caramel flavored coffee with a little vanilla stevia
-about 1/3 of an iced tea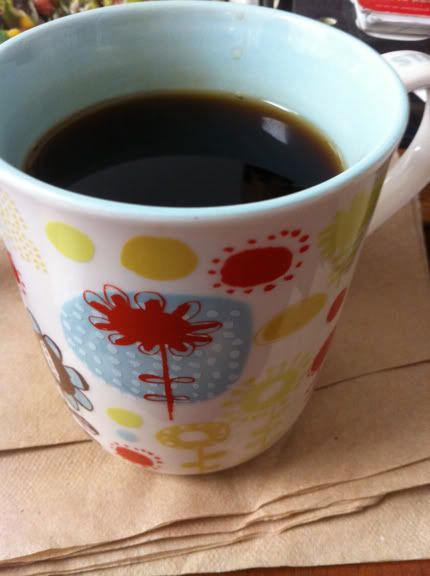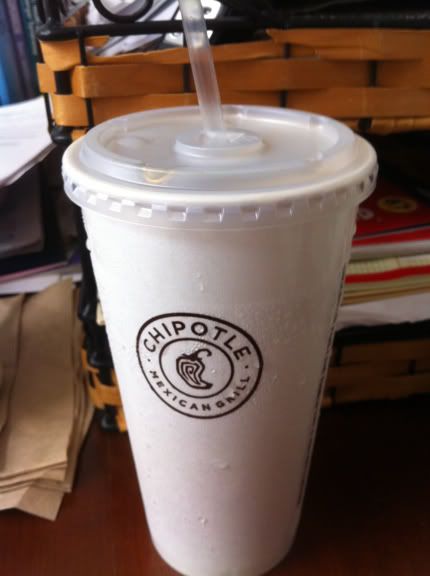 I sent my Dad out to pick this up for me while I was in my massage. I should send him every time. When I ordered this same bowl they gave me mostly lettuce. When he got it it was packed full of beans and other goodness. Oh yeah. I had to actually eat it in 2 intervals, it was sooo filling.
-grapefruit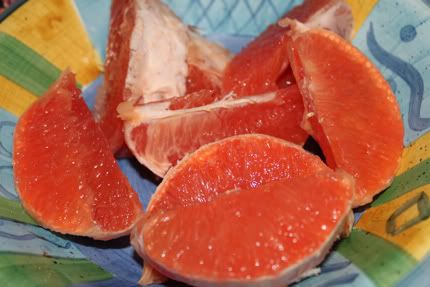 -low-fat mushroom stroganoff with hot sauce made w/ multi grain penne (brown rice, quinoa, amaranth, etc)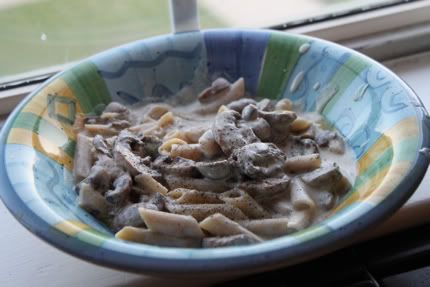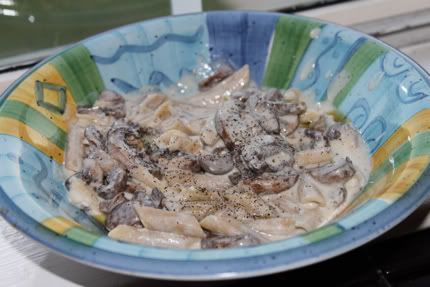 Forgot I didn't have a stroganoff seasoning packet, but prob for the better anyway (less unncessary chemicals!). I also requested low-fat sour cream & was given fat free (apparently they only had regular or ff. In that case I would have gone for the reg, but no biggie). I pumped it up with a little greek yogurt & dollop of cream cheese, greek seasoning, pink salt, black pepper, 2 splashes of hot sauce (red & green), etc. It came out OK. Good enough to eat! The hot sauce really gave it flavor.
-the last of the fro-yo
Settled in to watch American Idol & take it easy for the nite.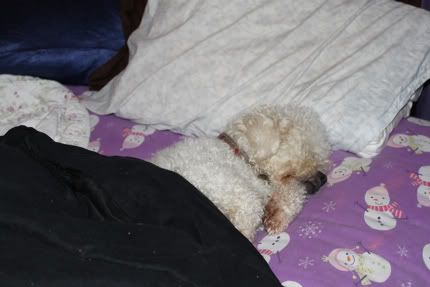 xo,
Amanda