February 1
SNOW DAY!
Well, ice day really.
Can you believe the pool man still showed up today?! Dedication, I tell ya.
-overnite pumpkin yoats with raisins topped with granola & cacao nibs
-most of a mug of huckleberry coffee with a little stevia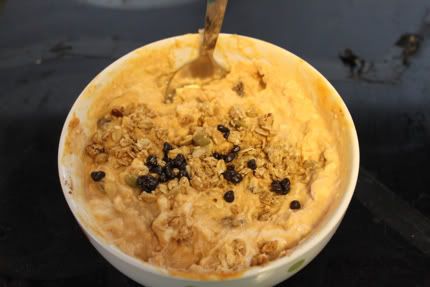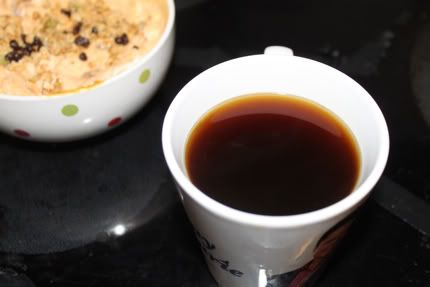 I either made wayy too much (usually I measure, this time I didn't. Tasted just as awesome, but seemed like a LOT) or I just wasn't very hungry. I'm thinking a lil from column A & a little from column B.
-hummus wrap (brown rice tortilla, hummus, organic spinach, tomato basil laughing cow wedge)
-apples
-salad (organic spring mix, blueberries, mandarin oranges drizzled with honey, mandarin orange juice, & safflower oil + a couple of the apple slices that fell over)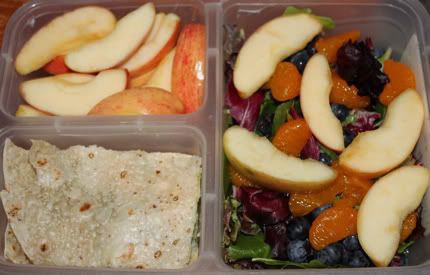 Eh, not as good as the wrap from the other day. I would have made a different lunch, but I had pre-made this just in case we weren't snowed in + the hummus needed to be used up anyway. Oh well.
-lil bowl of my mom's chili w/ greek yogurt & bite sized tortilla chips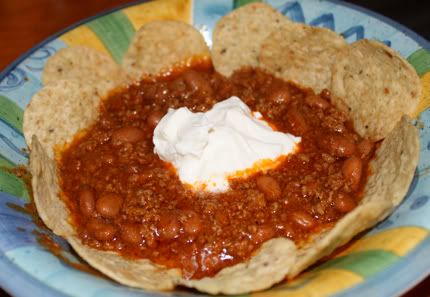 Was planning on the chili for dinner, but went down for a snack & this somehow made its way into the bowl :).
-veggie corn dog
-handful of veggie sticks
-a few sliced apples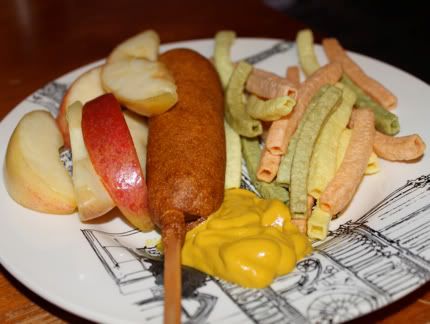 Let the snow start falling...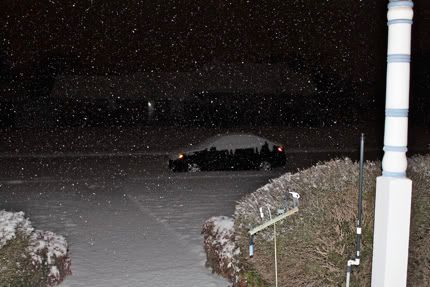 *hearts*
================
February 2
Snow Day, take 2.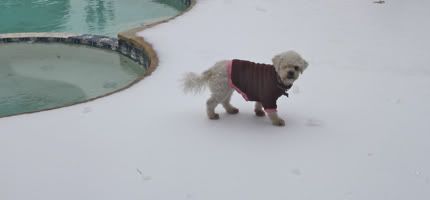 -1 and like 2 bites of a second protein pancake with a teaspoon of pb & a little less than a teaspoon of chocolate hazelnut butter & a teeny tiny drizzle of maple syrup
-apple slices
-2 cups of weak (stupid me adding too much water!) huckleberry coffee with stevia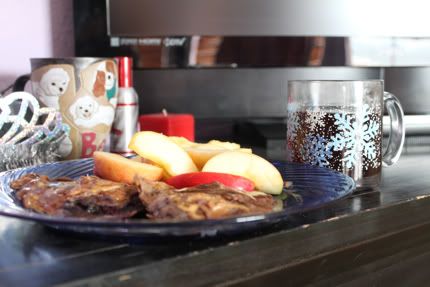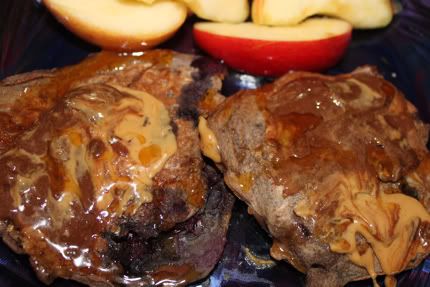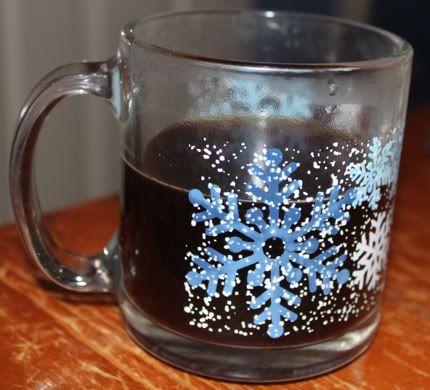 Without working out first I don't seem to have much appetite in the morning, even after sleeping in. Which is weird because now that I'm a breakfast person I usually wake up starving.
-another half cup of coffee (creme brulee) with stevia
My Mom asked me to make her coffee, so I made a littttttle extra.
I realized a lot of my coffee's are crazy expired though, so I threw them away, shh. I wasn't going to, but the more I thought about it the more it creeped me out. I'll just have to be more careful not being wasteful next time. At least these days I make coffee at home more than once or twice a year, LOL. More like once or twice a day, if today is any indication :).
The best part of snow days? Snuggling with these guys!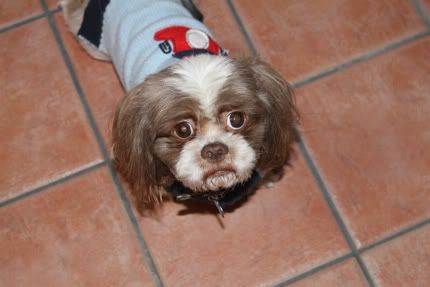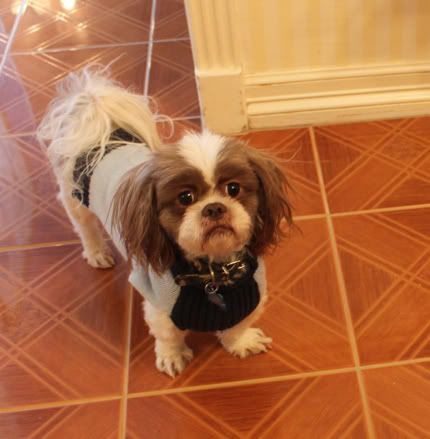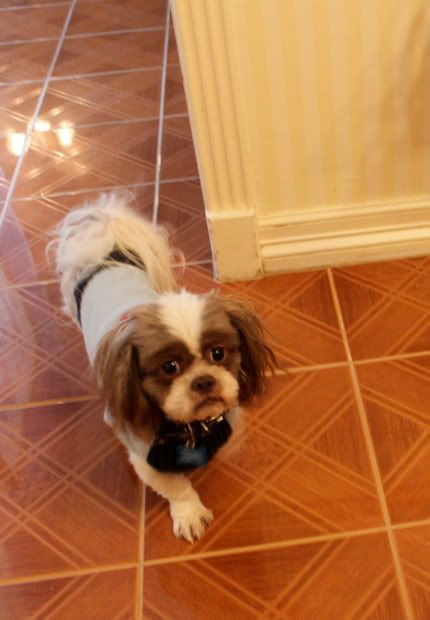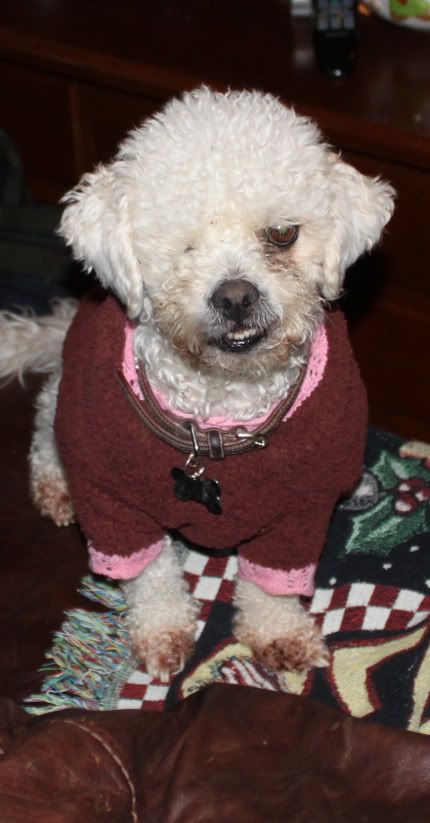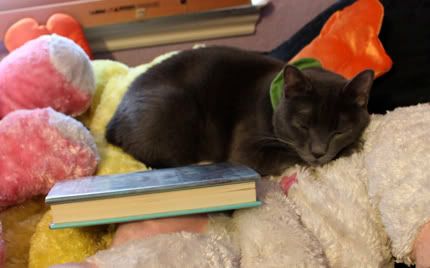 I just want to squeeze their lil faces over & over!!!!
-turkey burger wrap (brown rice tortilla, baked extra lean turkey burger, a little hummus, mustard, ketchup, a little relish, organic spinach, laughing cow)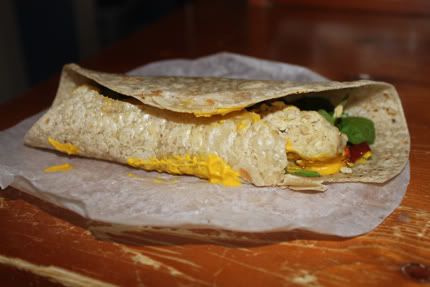 I didn't wrap this very good, oops.
-mom's spaghetti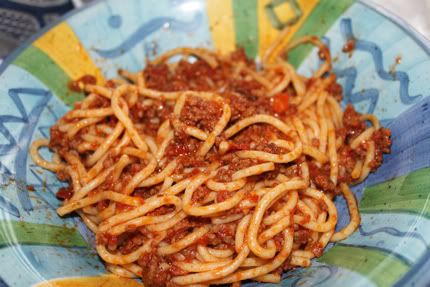 Not having a full breakfast seems to be making me need more meals throughout the day. Annoying, but makes sense.
-mug of acai berry tea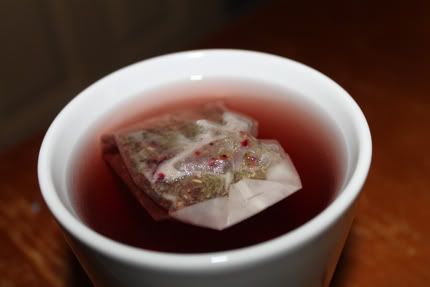 I didn't add any sweetener, but it was still verrry naturally sweet.
-the rest of the 2nd pancake from this morning--eaten cold
-zucchini with cheese
-salad (organic mixed greens, matchstick carrots, red cabbage, garlic gold nuggets, garlic expressions vinaigrette, black pepper)
-roasted veggies + the leftover veggies & tofu from the other day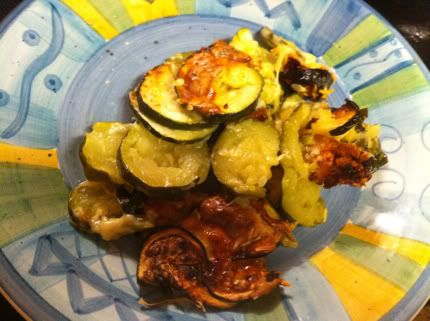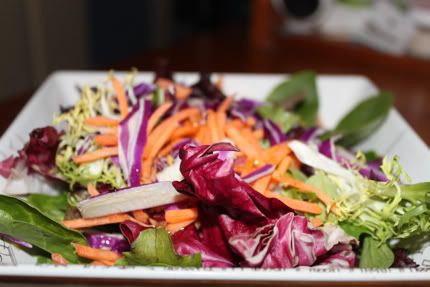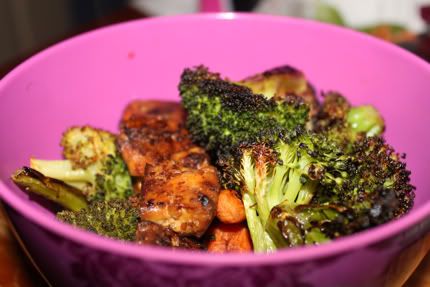 ================
February 3
Snow Day: 3. I think this is my first time having 3 snow days in a row. Ever.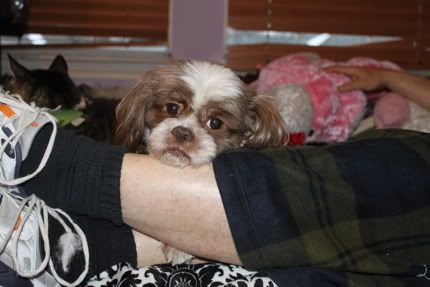 that's my dad's legs, not mine LOL
-the last 2 protein pancakes with pb & choc hazelnut butter + drizzle o' maple
-pan fried potatoes with ketchup
-1.5 mugs of huckleberry coffee with stevia
Finally a real breakfast. Pan fried potatoes are so much easier to make than I anticipated. I should make them more often. Fo' Sho'.
-half of a brown rice wrap (hot & spicy veggie sausage + half a laughing cow wedge)
-aveda hot tea
Good thing the pool guy came Tuesday and not today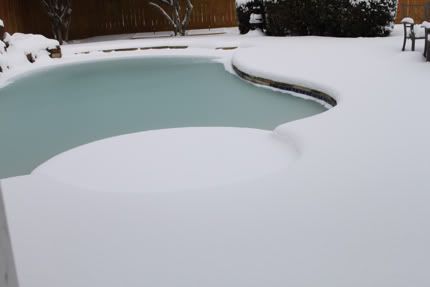 LOL that circle would be the hot tub. And the pool, at this point, was basically an ice rink.
-Amy's vegan vegetable pot pie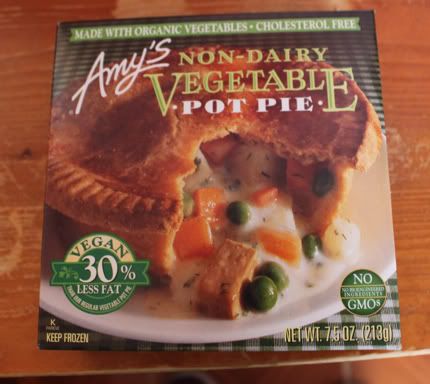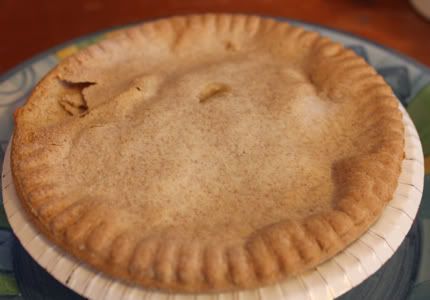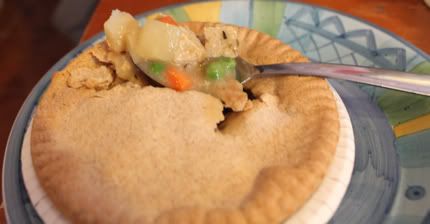 Did a little work from home today. This little boy pretended to work too :-P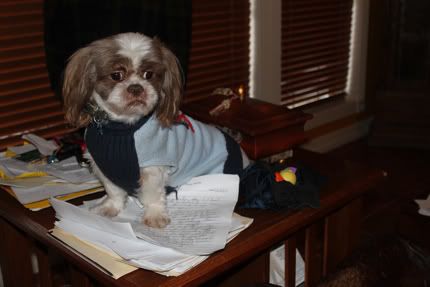 -organic gummy bears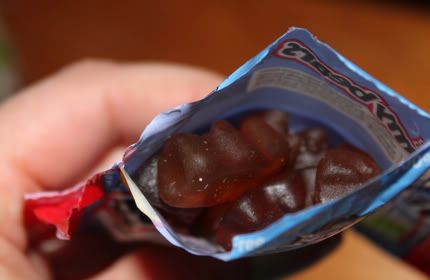 -a little beef stew with spinach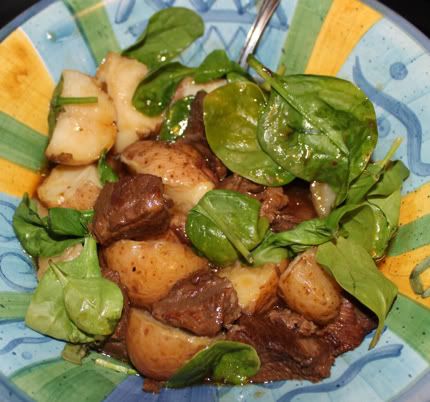 -side salad (organic mixed greens, matchstick carrots, red cabbage, broccoli, cauliflower, light ranch, black pepper)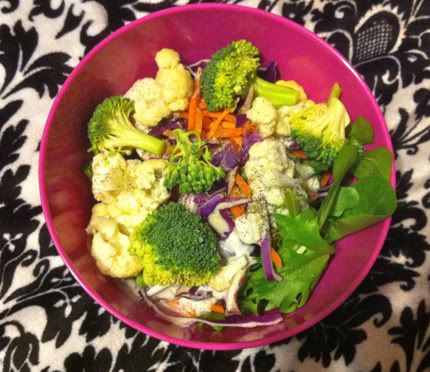 -snickers fudge bar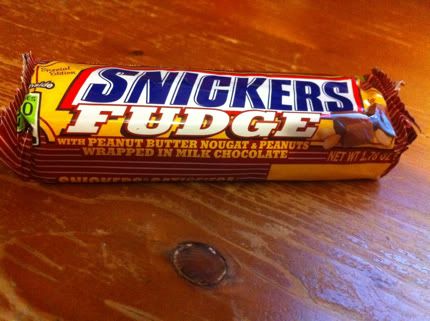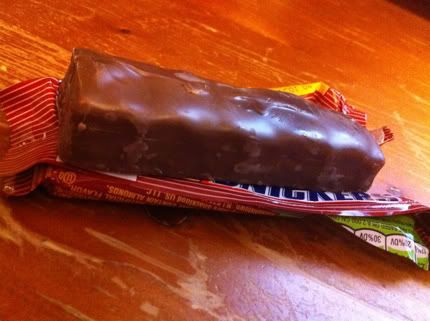 Usually our trash pick up is Wednesday. It was postponed this week until Friday. Here's how far my brother got to the curb before falling on his ass and leaving trash out in the snow
See that black thing in front of the trash can? That's the mail box. It's supposed to be closer to there. It's further in person than it appears in the pic.
Is it wrong that I can't stop laughing every time I look at it?
Good thing they didn't even end up coming Friday either.
================
February 4
Yep...Snow Day 4. And I do mean
snow day
. I think we have about 5 inches, which, for us, is insanity. LOVE.
-wafflewich (2 clean eating brownie waffles stuffed with pb & half a banana & maple syrup)
-1 fried egg
-illy espresso coffee with eng toffee stevia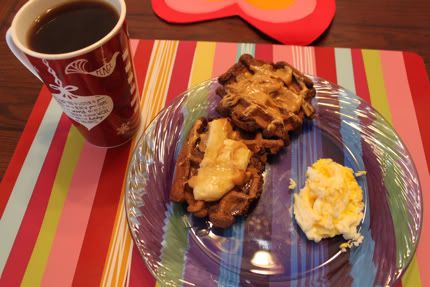 The waffles on their own are bland and boring and need to be tweaked, but as a sandwich? Delish.
Snow days sure bring ample time for good breakfasts. Just my style! And expensive coffee just can't be compared. I can't go back. :-P
-4 butternut squash raviolis with alfredo + black pepper
-salad (organic mixed greens, matchstick carrots, red cabbage, garlic gold nuggets, black pepper, garlic expressions vinaigrette)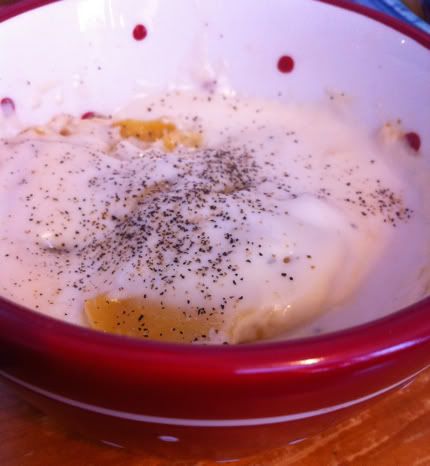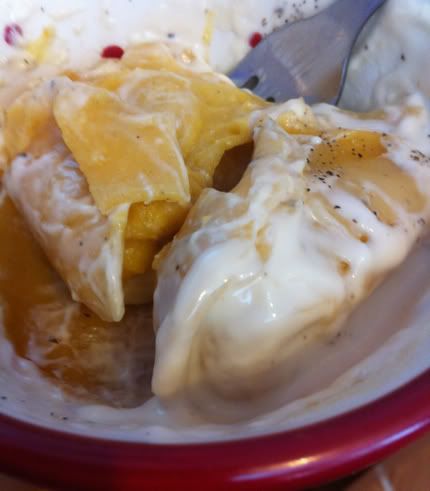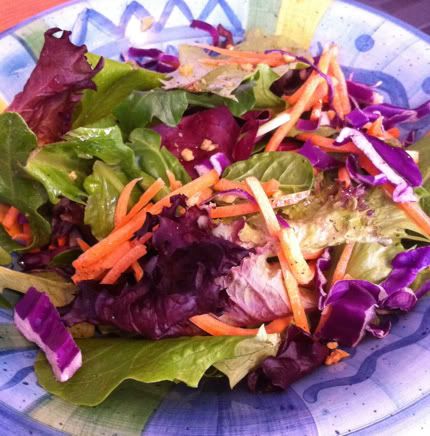 So good.
Bella had quite a few wardrobe changes this day. Lots of wanting to frolic in the snow. My kinda girl!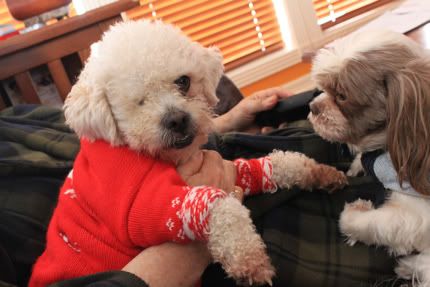 that's her second outfit change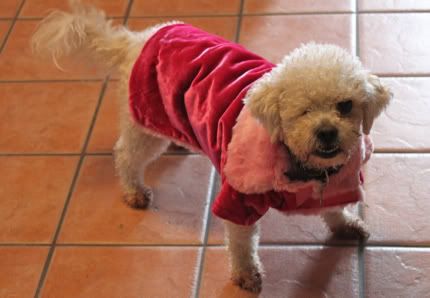 take three. Miss Fancy Pants.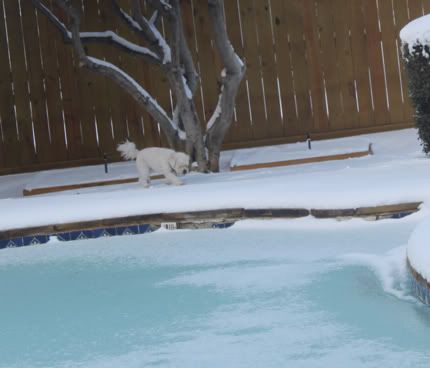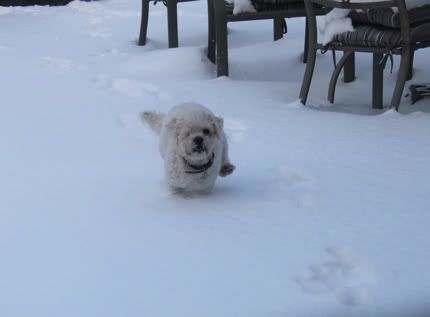 hahahaha. action shot at its finest!
This is about the closest Buster got to a snow adventure...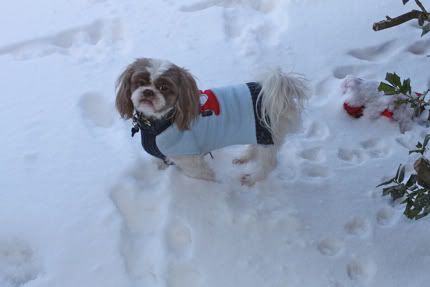 That was taken about 6 inches from the door. Then he promptly turned around and came back in. LOL, he tried.
What can I say? It's scary out there...
;).
A lot of resting up was necessary post-snow fest. Duh.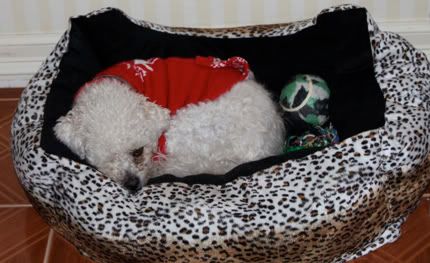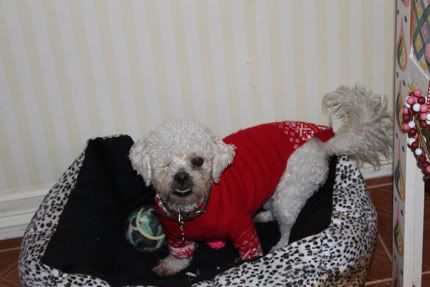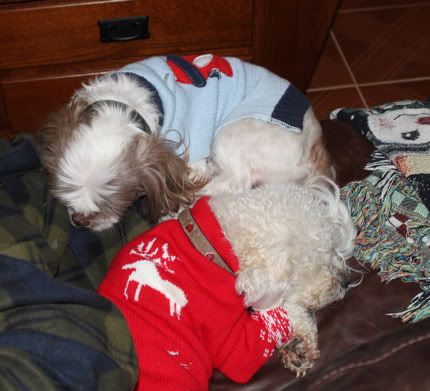 -2 dr. praeger's sweet potato pancakes with ketchup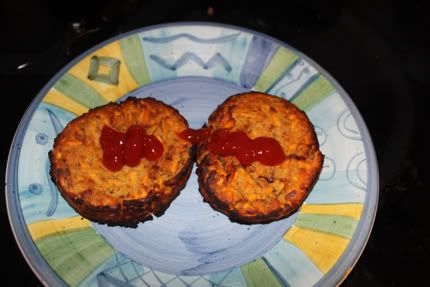 Meh. Not as good as I expected. Granted they have been in my freezer awhile. But still. Tasted more carroty to me.
-grilled chicken seasoned with greek seasoning, kalamata olives, & olive oil topped with a sauce made with butter, white wine, artichoke hearts, capers, & lemon juice
-salad (organic mixed greens, matchstick carrots, red cabbage, black pepper, light ranch)
-spaghetti squash with pesto mixed with laughing cow
-1.5 glasses of beaujolais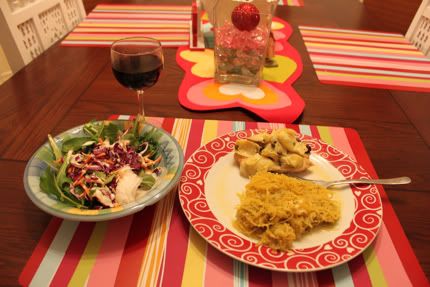 Probably the best sauce I've ever made. The chicken was a little dry, but still. I rule. LOL
-leftover christmas chocolates
Did I mention our Christmas tree is still up? True Story.
/end longest post EVAR.
xo,
Amanda