LOL that's how I kept saying it to my dogs, Balentimes Day. Loser!!!! :)
February 14
(duh)
-half a pack of trail mix
Workout:


-apparently I DID work out for sure, but never wrote down what.
Weird
. Some kind of weights day.
-half of my leftovers from Sunday breakfast (egg white breakfast enchiladas doused in hot sauce and greek yogurt, potatoes doused in hot sauce & ketchup, a couple bites of muffiny bread)
-smores coffee with stevia & unsweetened vanilla almond milk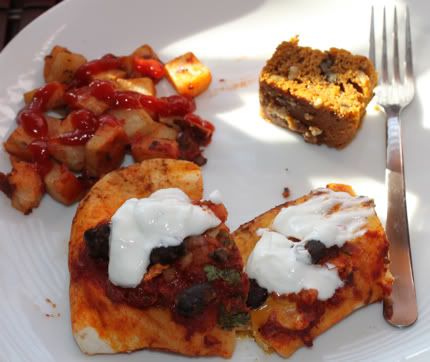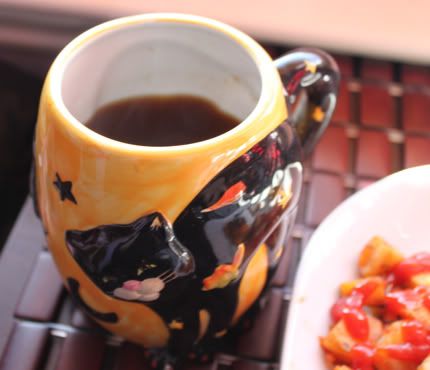 A little too much hot sauce. Oops.
-brown rice tortilla with chicken salad with grapes
Stopped to get a "snack" (kinda big for a snack, I know...) from Central Market.
-tuna avocado brown rice sushi with wasabi
-a few sips of citrus kombucha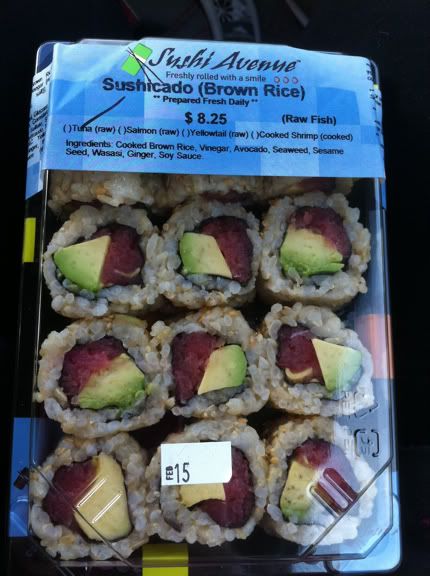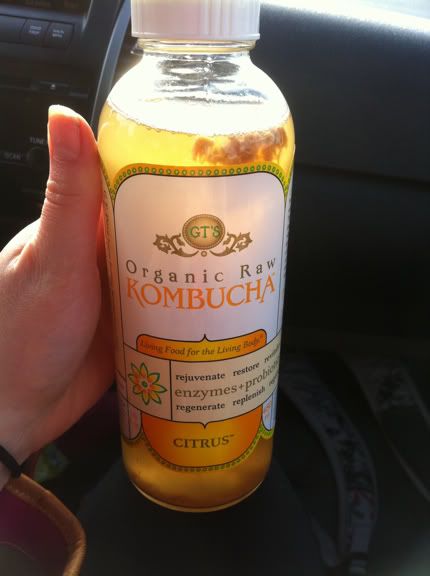 I thought I got the SPICY tuna, but I guess not. This tasted SO boring. I hate boring sushi! I almost didn't finish it until I saw that it cost about over $8. For grocery store sushi! Lame.
I had planned a fun, snacky dinner to eat on the couch while snuggling up to my "balentime" while watching Pretty Little Liars. Which is exactly what happened. And just as glorious as I imagined it would be.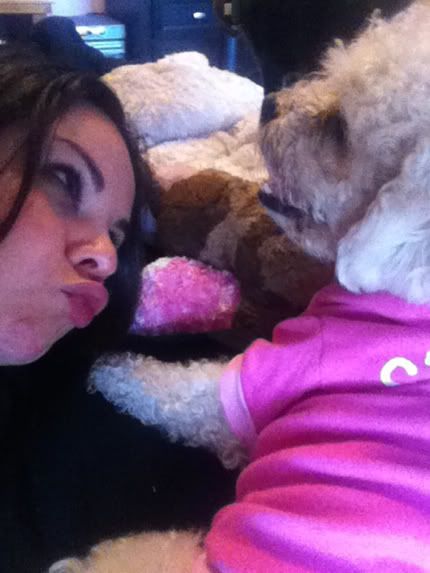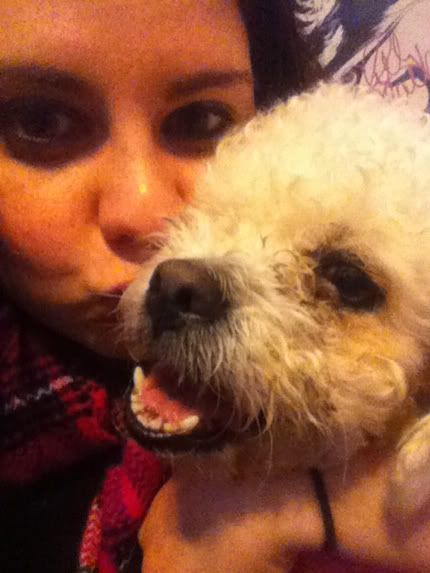 -"poutine" (baked fries...half wedge/half chipotle sweet potato topped with reduced sodium brown gravy & juuuuuuust barely melted wisconsin cheese curds)
-3 glasses of sparkling pinot noir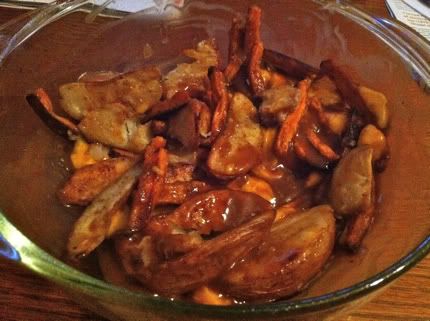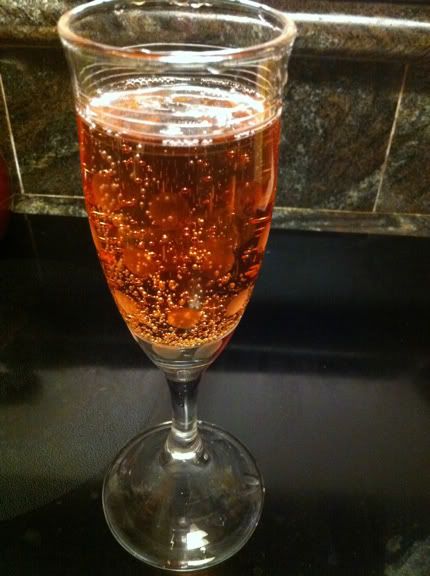 Not quite the Montreal-style poutine of my dreams, but it worked in a pinch. Yum. And my version was probably much, MUCH healthier. As healthy as poutine can be anyway.
-
Chocolate Covered Katie's
coconut butter vegan fudge stuffed with white chocolate peanut butter
Mine didn't look quite as fudgy as hers, but it still tasted awesome. Will definitely be repeated again and again (and again...).
The dogs got Valentine's treats too!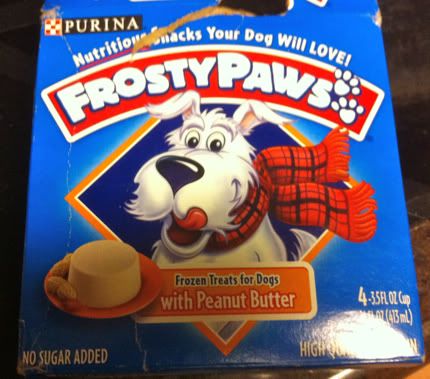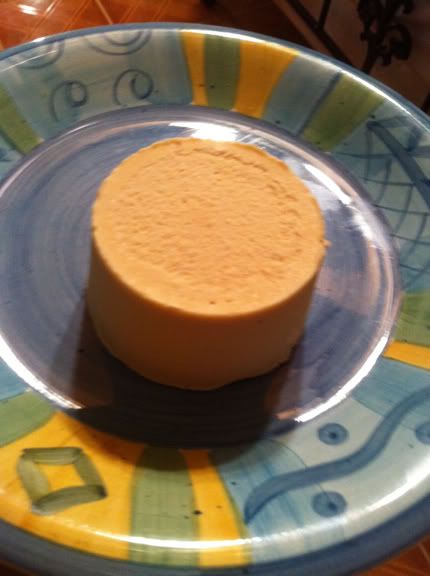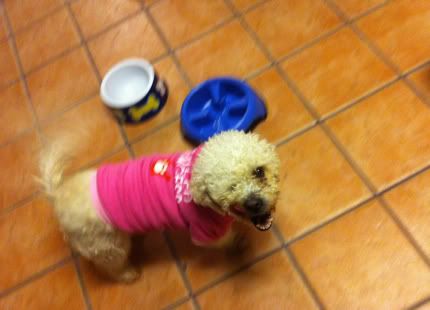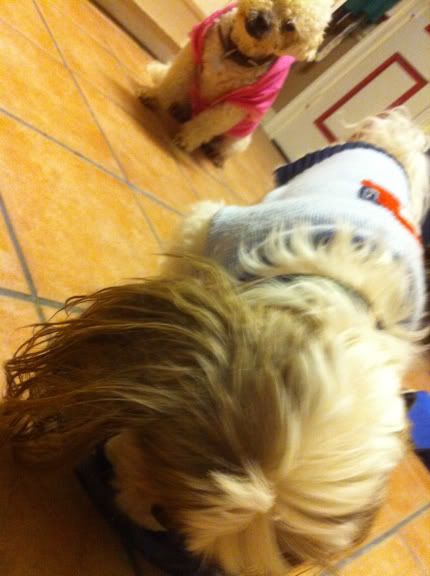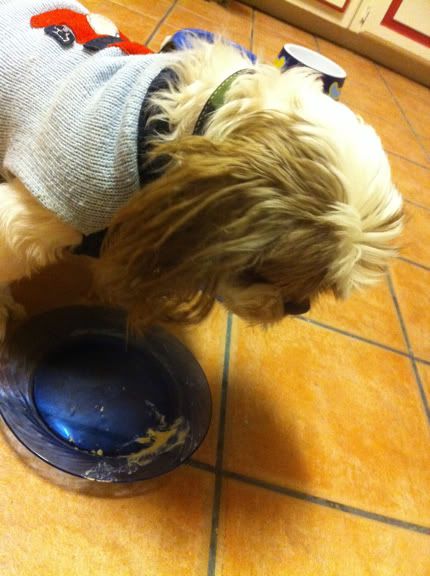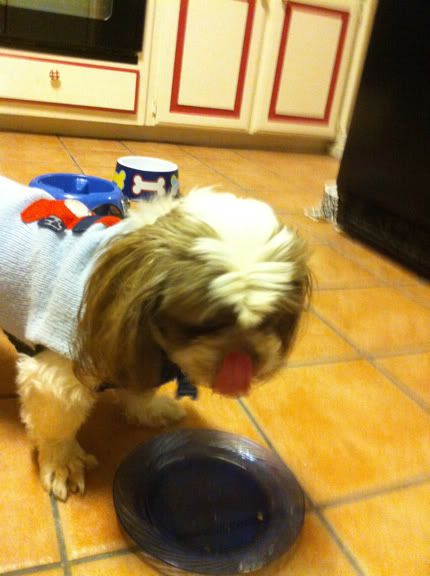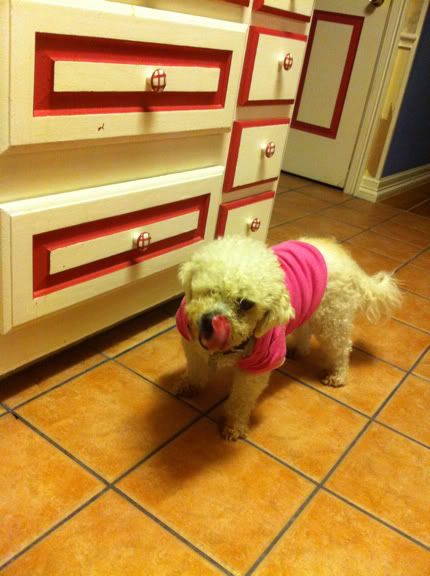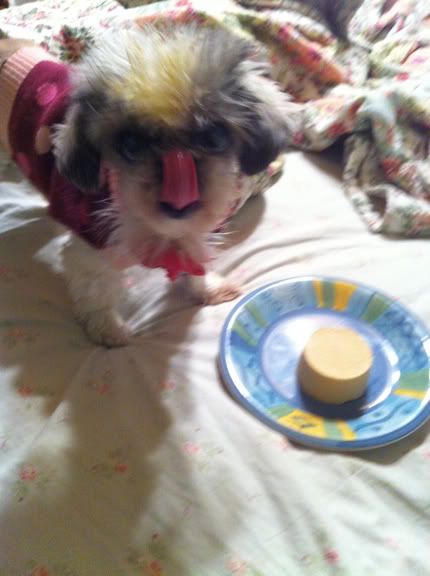 I got some treats too.
Don't feel like taking pics right now, but my Mom got me a turquoise clover ephianie dslr camera bag & a new body bugg digital display watch (my old one broke and I haven't used my body bugg in weeks, what a waste!)
The bag came less than 24 hours later. WOW. It's bigger than I expected and a slightly different shape. I also think the material seems really cheap for being a $200 product. But I think I still like it enough to keep it. It's growing on me more each day.
I got my Mom a shirt she wanted + a painting she wanted.
We're so sweet to each other, eh? :)
Happy Belated Valentine's Day!!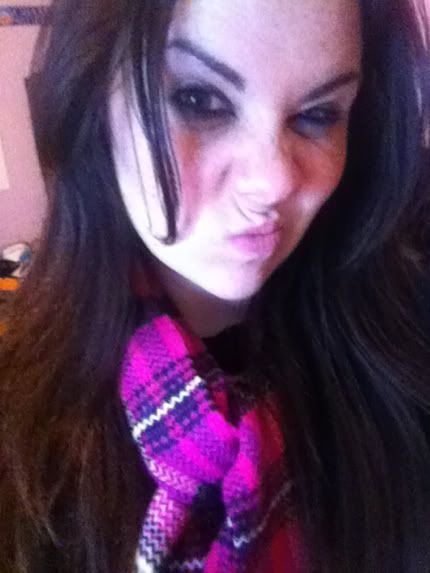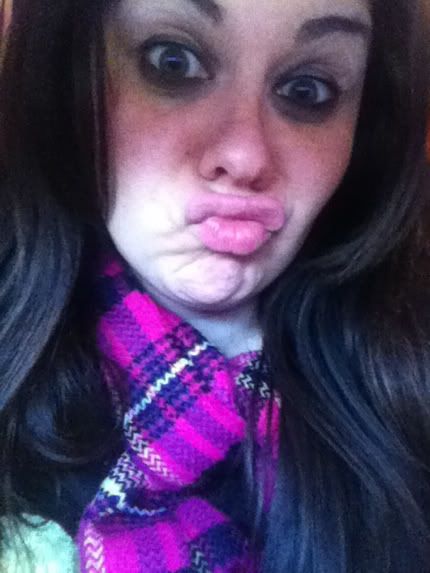 :-P
xo,
Amanda