January 28





AMAZING BREAKFAST



-same as yesterday, but with the hot & spicy veggie sausage. It wasn't even hot or spicy, but the combo was amaaaaazing.
-half of a dark chocolate & peanut butter kind bar
-coffee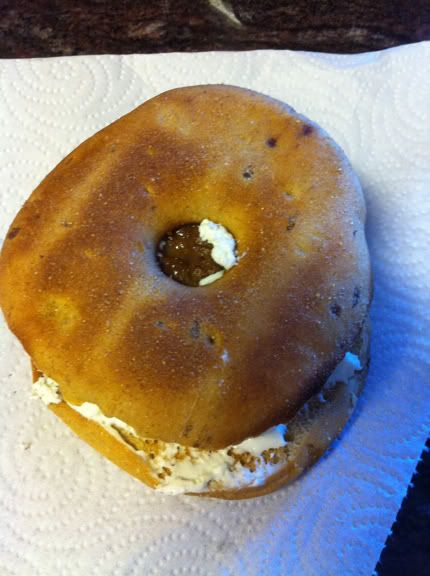 -most of a grande (I think, didn't pay attention...def not a venti) soy white chocolate mocha my friend brought me

Since I know this is their most caloric latte, I skipped lunch. Prob dumb, but whatever I wasn't really hungry anyway.

-the lil piece of meusli bread from the starbucks protein plate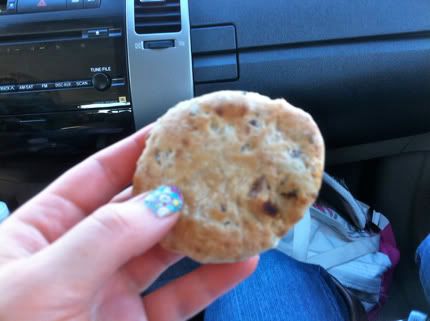 I wouldn't have had this, but my Mom doesn't like it & I didn't want to waste it. It's really good! I saved the peanut butter she gave me for another time, at least.

-part of the fried artichoke appetizer (that my mom ordered, ugh fried! But....artichoke! YUM).
-amaaaaaazing salad (lettuce, tomato, red onion, goat cheese, artichoke hearts, roasted red pepper topped with balsamic & grilled shrimpies)
-split of champagne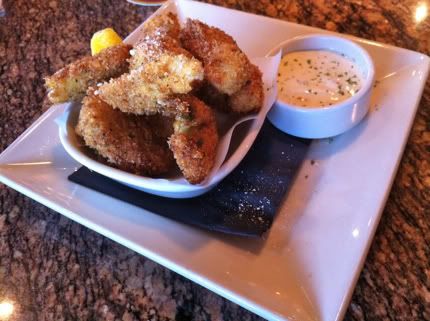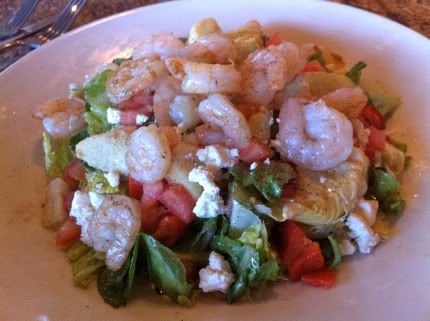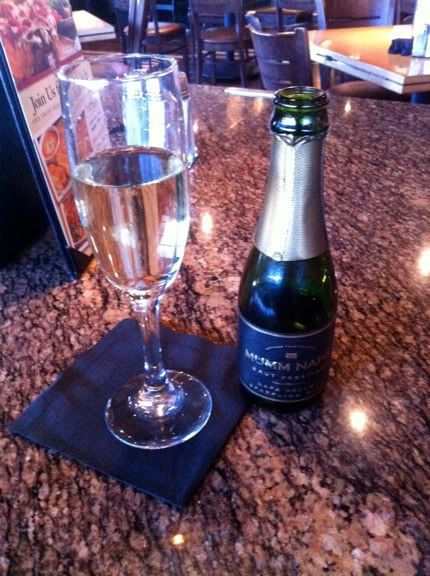 I thought the salad would be mediocre and it even looked eh, but it tasted really good! I also finished a good portion of my mom's house salad too, truth be told! Actually, I only ate part of mine AT the restaurant, but shortly after we got home I polished it off. It didn't stand a chance. Amanda: 2, Artichokes: 0.

:-P.

-hazelnut wafers

My Dad and I thought about going to a movie, but the only one we could agree on (The King's Speech) had started 2 minutes before we decided on it lol. UGH! Who starts a movie at 6:50 on a weekend?!

I probably just needed to relax anyway. But STILL!

-peach & blueberry panna cotta (real good, especially considering it's a previously frozen store brand dessert...)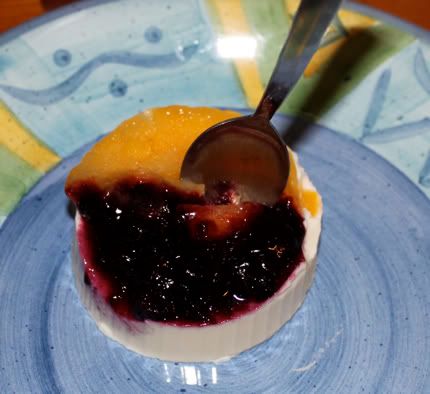 Another sugary day, but man was it a tasty day!

===============


January 29



-half of a mediterranean egg white frittata
-a few bites of fruit
-1/2 english muffin with blackberry jam
-coffee (hazelnut with vanilla stevia, cinnamon/nutmeg with vanilla stevia, & a mix of the two)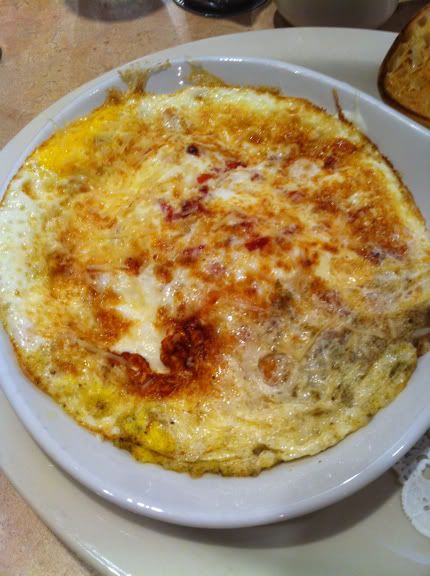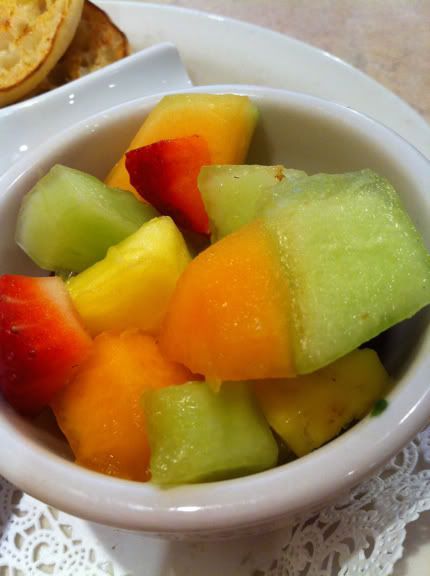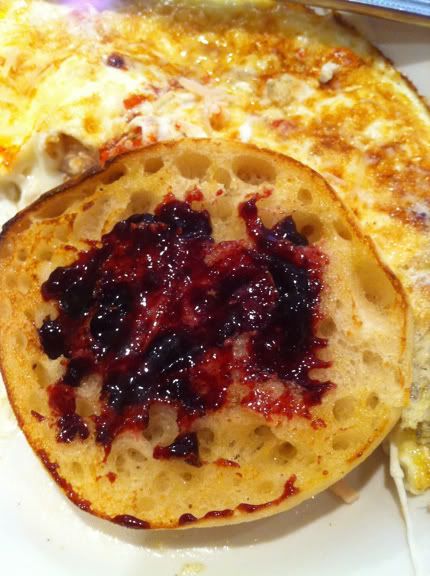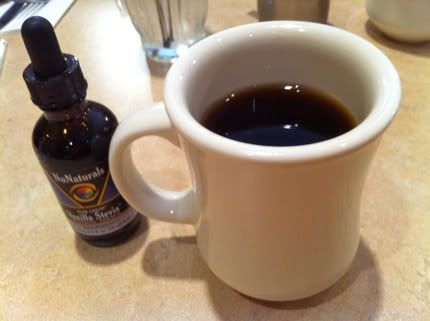 Tried a new-to-us breakfast place, The Egg & I. It seems to have mixed reviews online, but both my Dad and I found it to be REALLY good. We'll def. be back.

-half of a dark chocolate peanut butter Kind bar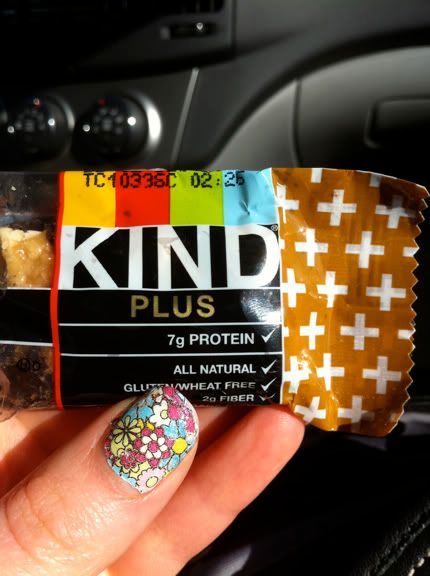 Workout:



-arms & legs

It was technically a chest & back day, but I was in pretty hardcore pain thanks to the car accident. I thought about just doing cardio, as skipping wasn't an option I was willing to accept. After breakfast I decided I could prob handle arms & legs weights, which my Dad said was fine with him. I thought I'd take it easy, but I ended up really pushing myself and feeling great after.

-brown rice tortilla with hummus, garlic & herb laughing cow wedge, organic spinach)
-half of a guava Kombucha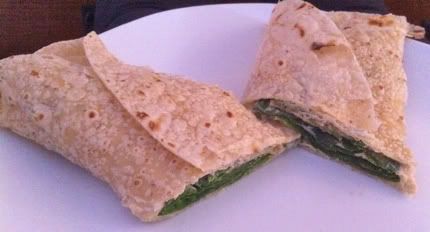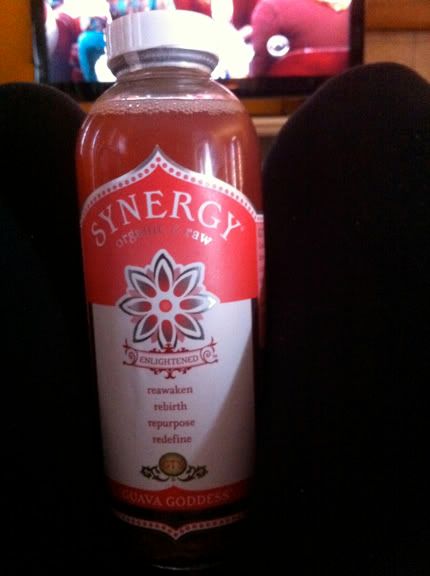 Inspired by Katie's wrap yesterday (I couldn't find any black bean dip & decided instead of making my own I should prob use up our leftover hummus anyway). Super good!!

-frozen yogurt (half plain half taro topped with a few blueberries + rainbow sprinkles)



Our usual local fro-yo place was closed (GRR!), so we went to another one in literally the same shopping center (but it's more of a bakery that just happens to have a small fro yo section). I'd never been there before. My brother was disgusted by his choice, but I loved mine. Well, the taro. You can't really ever go wrong with taro. The plain was too vanilla-y and not sour plain yogurt-y enough. Hopefully the other place will be back in action asap, but my taro fix was met quite nicely!

-gluten free extra lean turkey lasagna (a semi-healthy hamburger-helper type thing)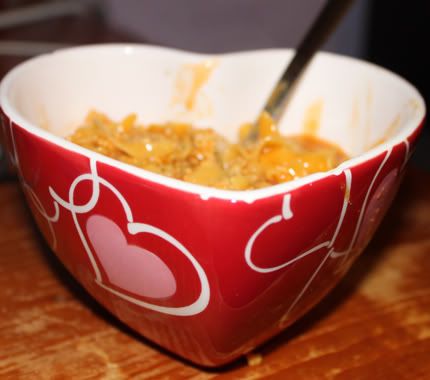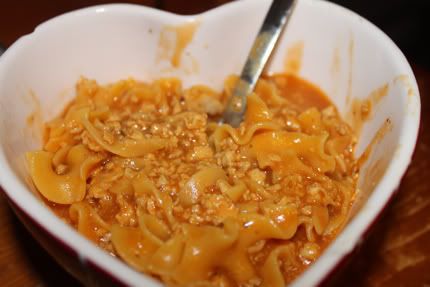 I just don't understand why companies put yeast in everything. Yuck. But taste wise this was actually really good. I'm more of a brown rice pasta lover if we're taking gf, and this was corn based, but it all came together nicely.

-a lil homemade spinach artichoke dip with mary's crackers

I wanted to use up some of my spinach & artichokes. I prob shouldn't have eaten any 'til tomorrow since I wasn't that hungry, but oh well.


===============



January 30



-oatmeal topped with banana slices, granola, dried cranberries, & honey
-this little FREAKING DELICIOUS biscotti-ish thing that came on the side
-coffee with vanilla stevia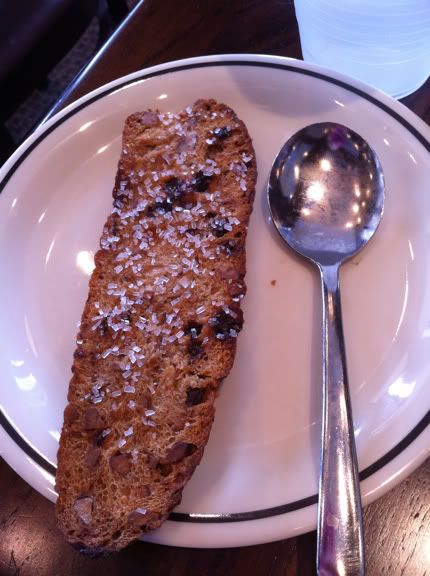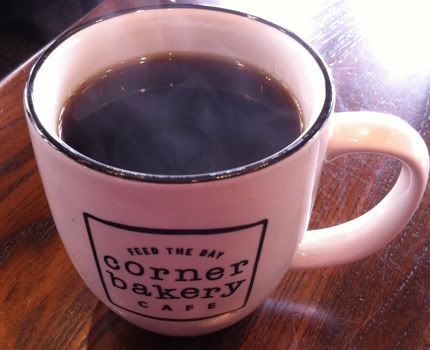 Sooooo filling. Got this at Corner Bakery, which has no officially made it into our weekend breakfast rotation. My Dad was hesitant to try it for some reason, but was impressed. Next up: Panera.

-samples a la Sam's Club

Bad idea, as I was still so full, but I rationalized that I needed a little protein LOL. A girl can't live on oats alone, y'know.



Workout:



-48 min cross ramp
-stretching

-spinach artichoke dip with mary's crackers



The crackers kind of tasted like fish to me today, wtf??

-roasted veggies & tofu (teriyaki tofu + sweet potato, organic baby carrots, broccoli, and cauliflower)
-glass of beaujolais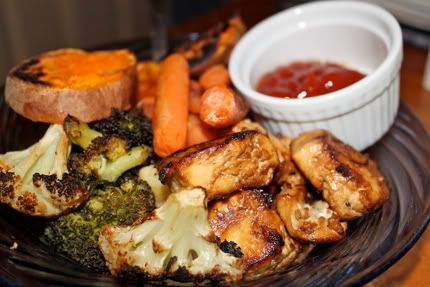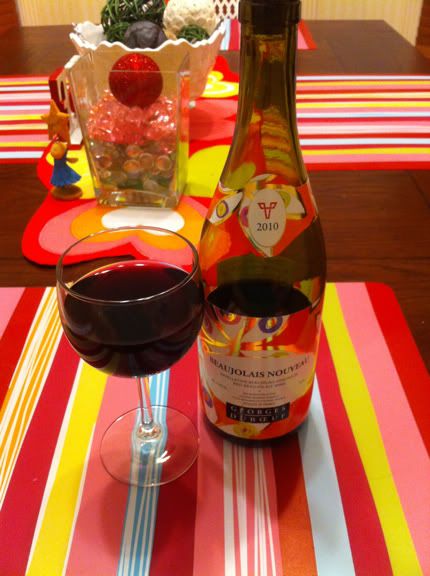 I roasted the broccoli, cauliflower, and carrots in a little stevia. NEVER would have thought to do that myself on broc & cauli, but saw it on blogs. Very good, will do again! Put cinnamon & pumpkin pie spice on the sweet potatoes. Good stuff.

-about 1.5 blueberry ricotta crepes
-gingerbread tea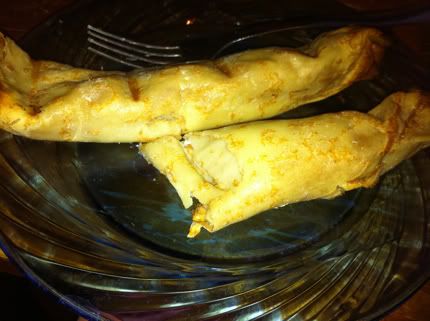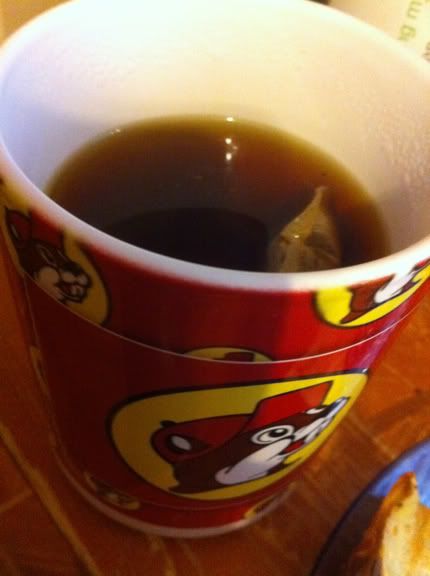 Disappointing. Kinda bland and not as sweet as I'd have expected. Bummer, dude. I'll stick to the cherry.

I took off my nail stickers (I know, not very long) & tried some glue on's...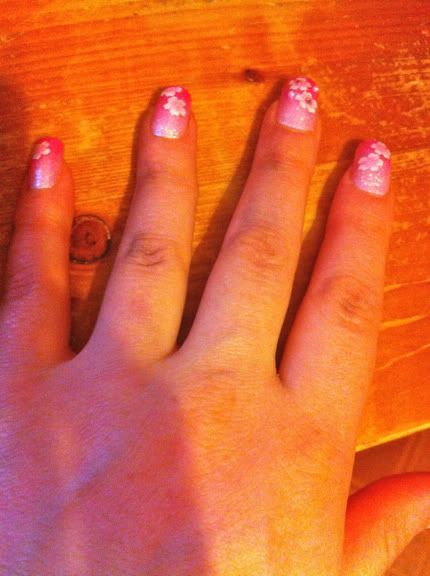 Pretty, but too long for me. Will go for short or very short next time. Medium? Pshh. More like very long! But hey, they are fun. And EASY. Love that. I just hope they don't hurt my real nails.
===============
January 31



Workout:

-chest & back (half)

-leftover mediterranean fritatta
-half eng muffin with blackberry jam
-fruit
-chocolate coffee with chocolate stevia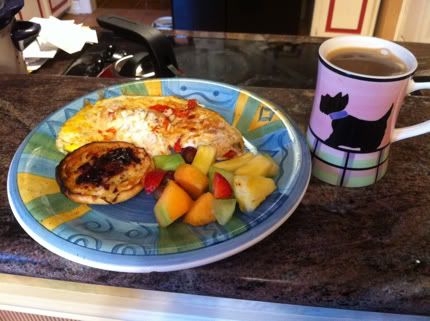 Held me over for over 6 hours! Prob could have gone 6.5 or 7. That's unheard of for me.

-salad (organic mixed greens, matchstick carrots, radicchio, hummus, grey poupon) with crumbled extra lean turkey burger baked with a little greek seasoning & goat cheese (first time baking a burger. I like).
-mashed sweet potatoes (made with a little unsweetened vanilla almond milk, cinnamon, & pumpkin pie spice)
-vegetarian baked beans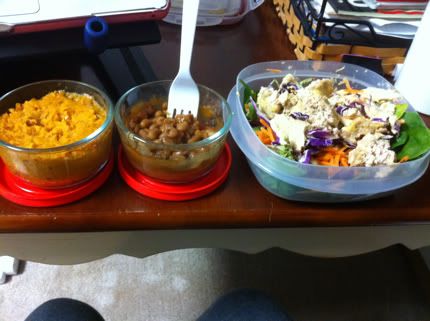 Worked an extra long day & was nicely rewarded.

-grapefruit juice with vodka x 2
-lobster with a loaded baked potato sans bacon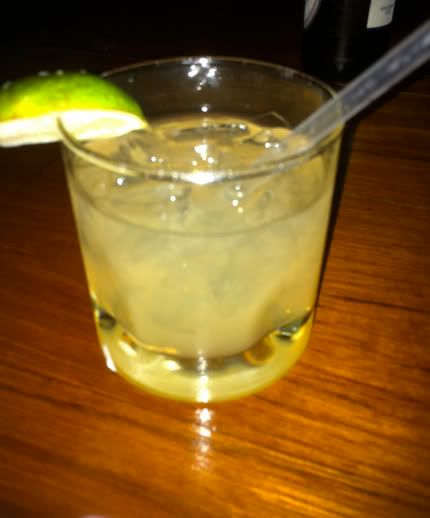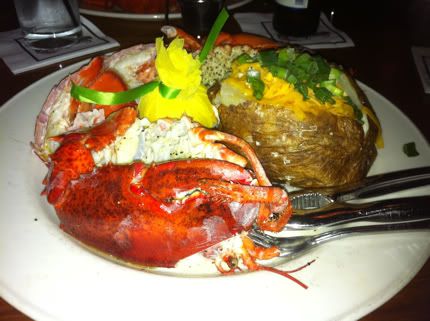 I think I found my current fave cocktail. Can you say YUM?

We had a gift card that expired today and who can say no to Lobster Monday? Not us!

-frozen yogurt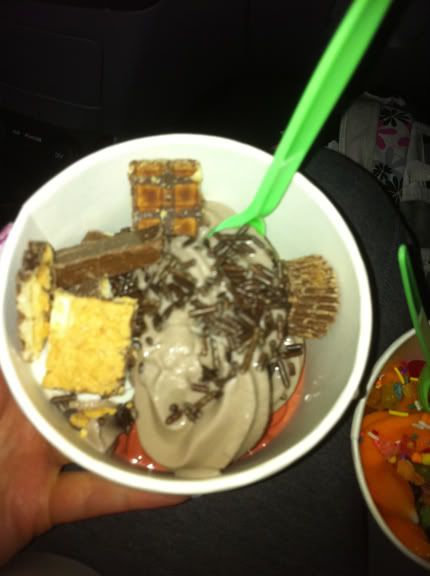 I went a little heavy handed, as always. It was worth it.

-chai redbush tea with unsweetened vanilla almond milk


Exercise Sticker Chart for January: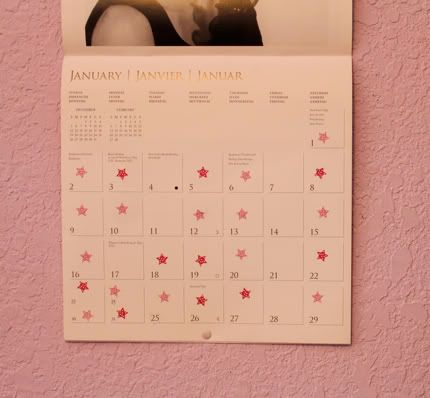 Yay!
xo,
Amanda