January 3


Workout:
-3 or 4 min treadmill
-half a set of arms & shoulders
-breakfast sandwich (made with one slice of sourdough cut in half, one kraft single, 1 fried egg, a little leftover ham, grey poupon)
-apple slices
-christmas blend coffee via with english toffee stevia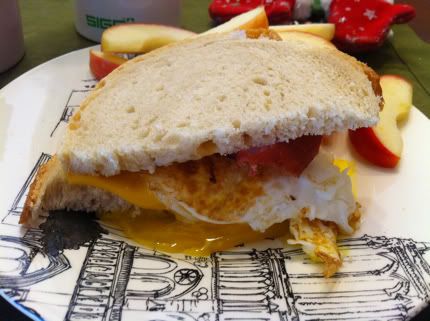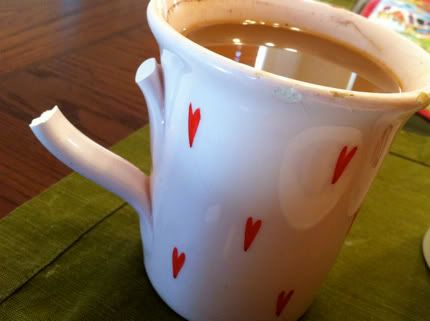 My tea kettle was in the sink for some reason, so I quickly heated up some water in the microwave for heated water. Um. The handle broke off. WTF. I loved that mug *tear*
-salad (organic mixed greens, organic spinach, sweet peppers, matchstick carrots, light ranch, garlic gold, black pepper)
-leftover kale & black eyed peas
-leftover ham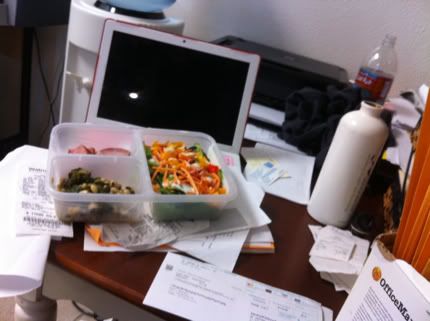 taxes suck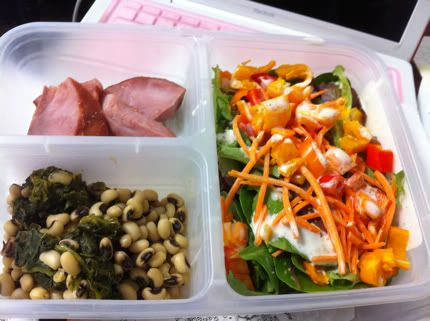 Eaten with my hands, as we didn't have any forks in the office. shh. I kept looking around to make sure no one came in the waiting room LOL. (OK, I used a spoon for the black eyed peas)
-brownie clif z-bar
-small gelato (half red velvet half donatello aka chocolate hazelnut)
The red velvet was ok and I even had a sample first, but as I ALWAYS say after, shoulda gone for 100% donatello. SO freaking amazing.
-yesterdays leftovers....pretty much the same thing, but 2 kabobs instead of 1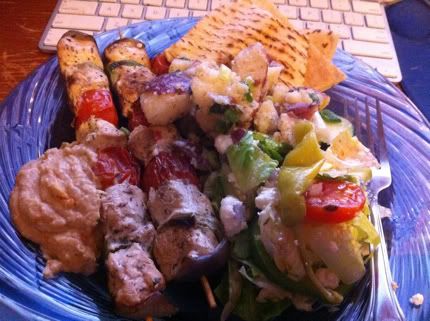 -a few peppermint bark pretzels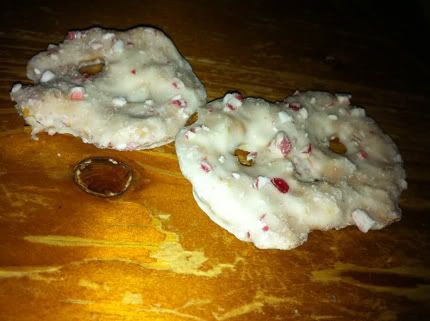 -clementine + piece of pineapple
Body Bugg Stats:


Calories Burned:
2,190
Steps Taken:
6,596
=======================
January 4
-greek yogurt parfait (greek yogurt mixed with pumpkin and stevia, graham cracker organic cereal, molasses and pecan granola, & blueberries)
-caramel via coffee mixed with eggnog (oh so tasty)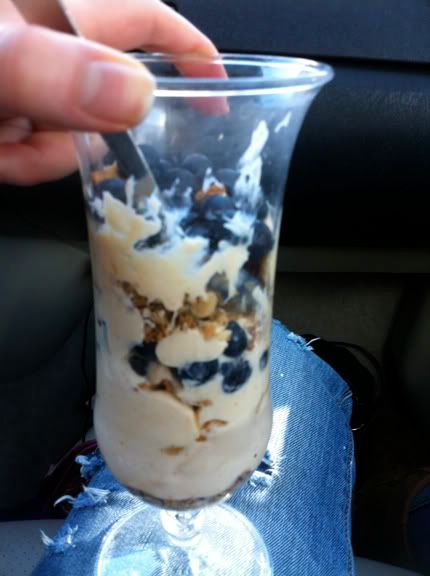 -half of a turkey sandwich with cranberry cinnamon goat cheese, a little grey poupon, & organic mixed greens on sourdough
-pineapple spears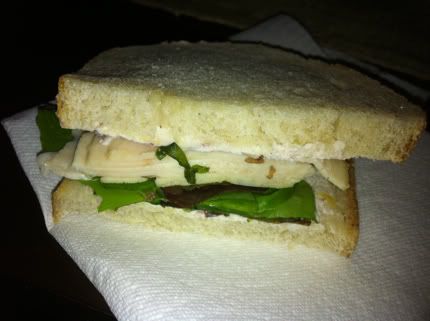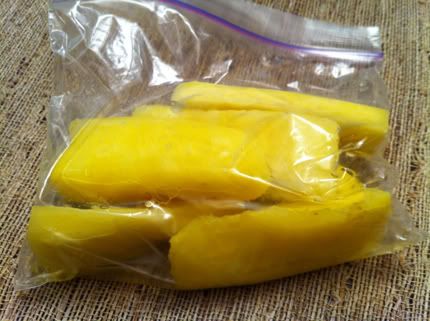 Tar-jay time!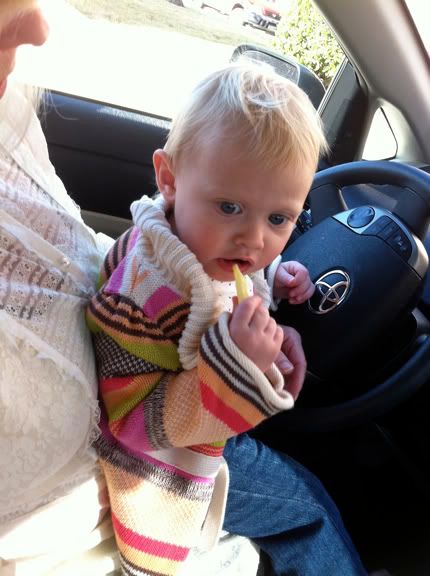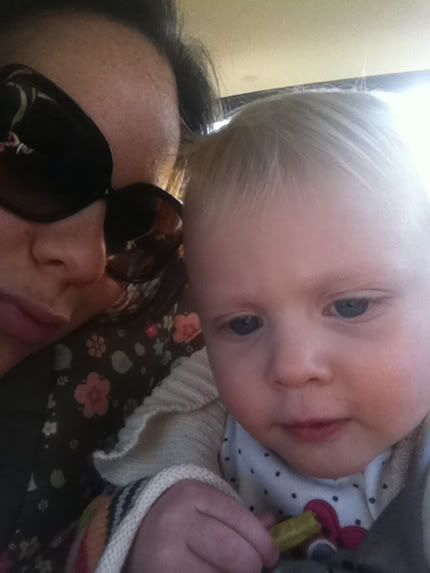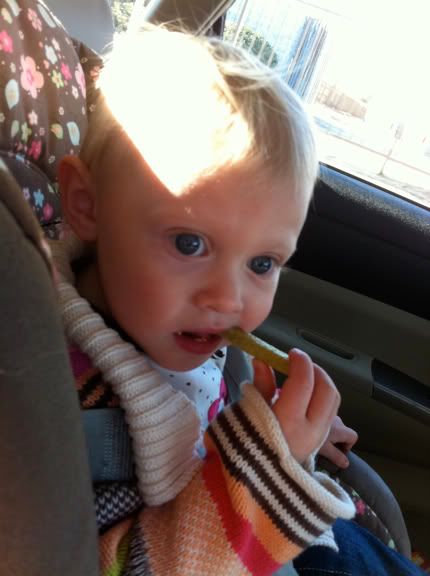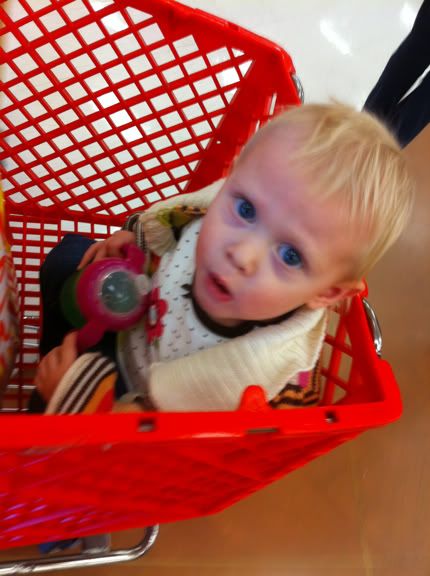 don't worry, we didn't let her stay in the back of the cart
Although we were our usually giggly girl selves, she was a little cranky, so we nixed our original park plans and instead went home to play with the new dancing monkey!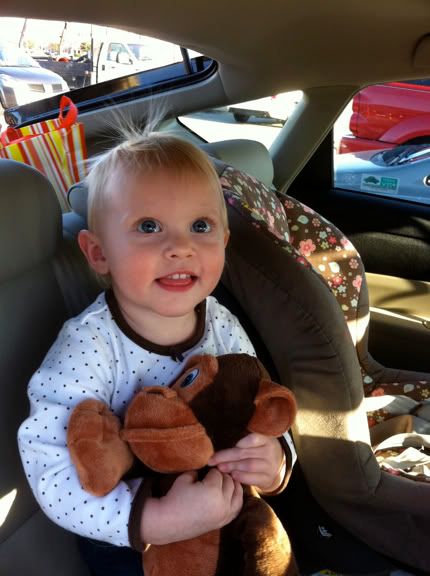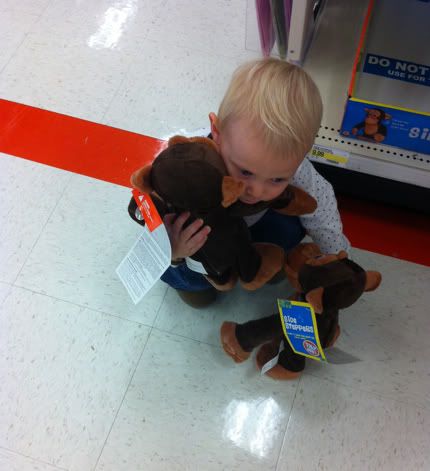 ReRe, her doggie, got a monkey too. Yay dollar section! lol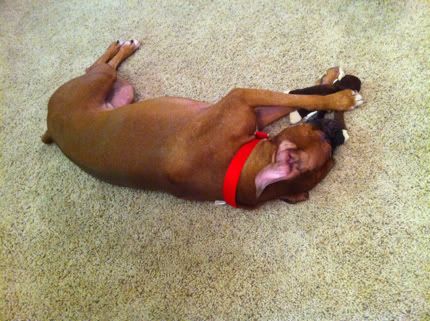 -the other half of the sandwich
-salad (organic mixed greens, organic spinach, sweet peppers, matchstick carrots, light ranch, garlic gold, black pepper)
-apple slices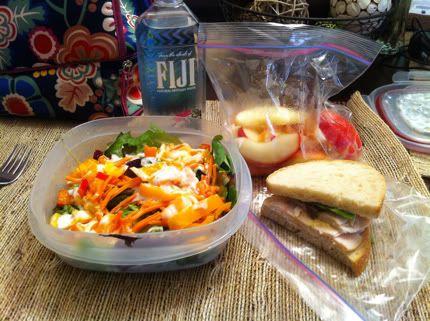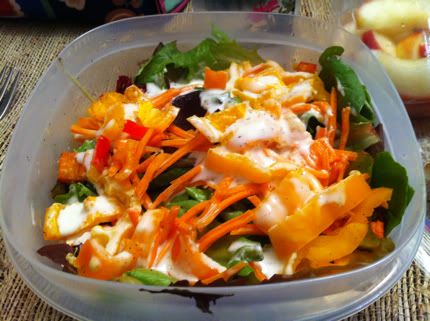 Blues Clues, Sesame Street, and couch dancing? Don't mind if we do!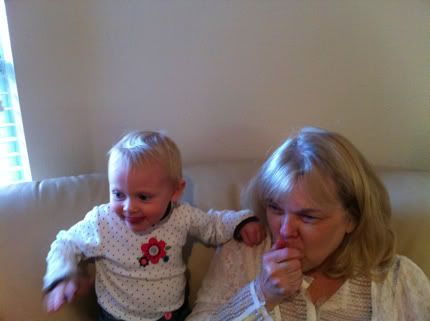 Another fairly exhausting day, but this time I managed to force myself to make dinner (last nite I just couldn't do it). Eaten while watching Biggest Loser.
I love you, Jillian.
-HUGE taco salad (organic mixed greens, cherry tomatoes, a little homemade guac, sour cream, shredded cheese, salsa, light ranch, hot sauce, green hot sauce, turkey taco meat crumbles, blue corn flax chips shredded up)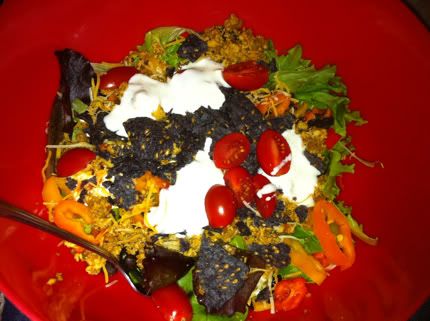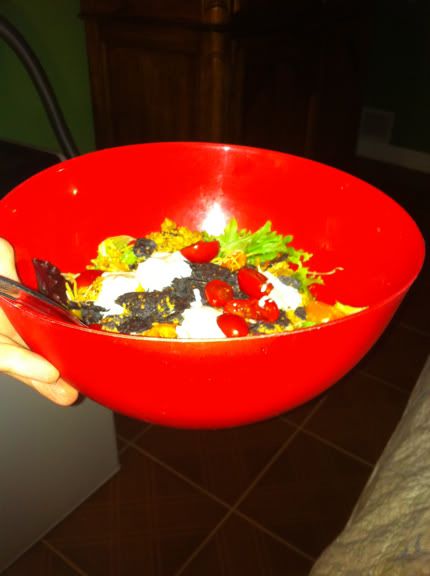 Yes, that's a serving bowl. And I ate it all, too.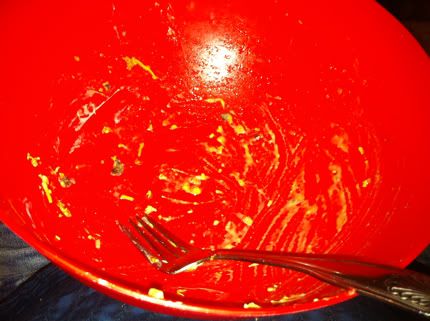 -slice o' pumpkin pie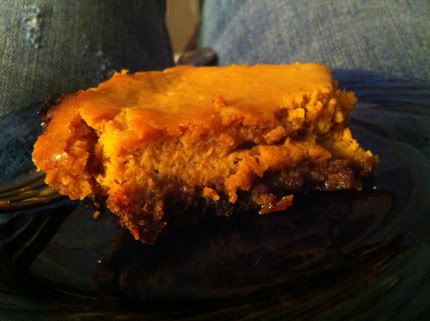 Body Bugg Stats:


Calories Burned:
2,227
Steps Taken:
6,786
xo,
AmanDUH