January 6


Workout:
-32-33 min elliptical
-stretching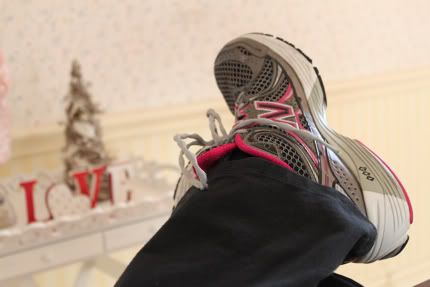 Usually I don't burn a whole lot on the elliptical, but I upped the resistance a tad & pushed myself a little bit speed-wise and I got my cals up there! Yes!
-oatmeal (old fashioned oats, a sprinkle of wheat germ, a sprinkle of ground flax, pumpkin, half a scoop of vanilla protein powder, raisins, & chopped pineapple made with water & topped with pumpkin cream cheese & a few cacao nibs)
-low fat egg nog misto made with christmas blend via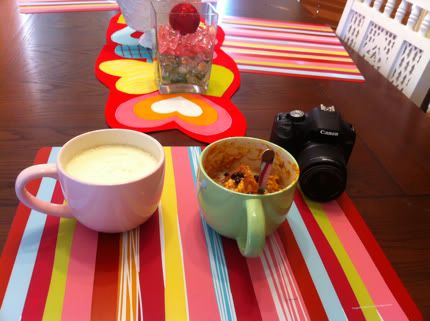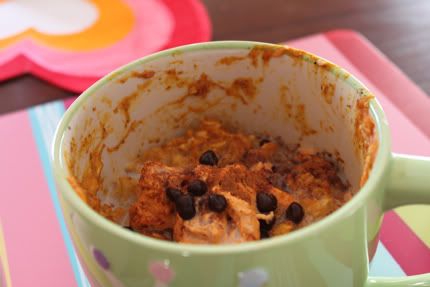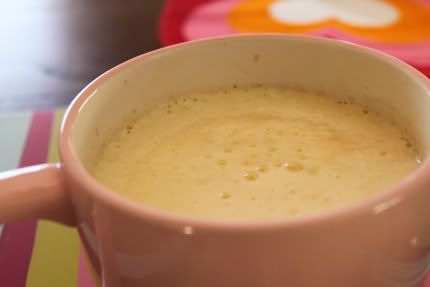 Think I took enough photos?? & I even deleted some.
Wanna see my view during breakfast? Sure ya do.
kittie yoga!
please feed me, mama
Made 1/2 a cup of oatmeal and couldn't finish it all.
However...Breakfast only holds me over about 3 hours max lately. I almost always try to wait the 3 hours minimum, 4 if I can stand it, but I get stahhhhving around the 3 hour mark no matter what I eat! Annoying.
turkey sandwich (same ingredients I've used all week, but only used 1 slice of sourdough this time)
side salad (also the same, only I used my cousin's ranch instead of my usual)
apple slices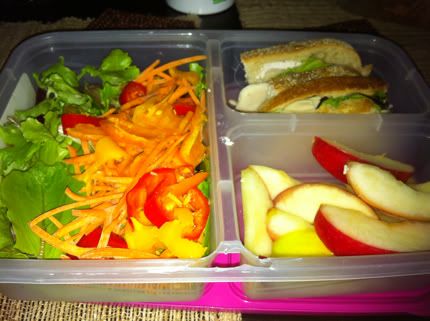 Since it's Thursday that means it's KK day! Today we did something a little different. Instead of staying home all day or only going out for an hour-ish, we had lunch at (her) home & then went out for the entire day. And surprisingly, it went very well.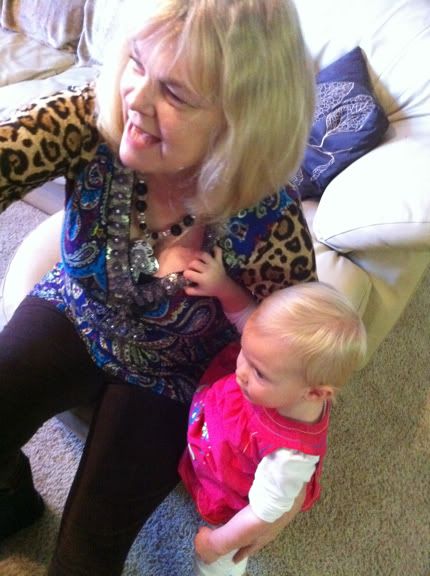 my Mom looks so skinny!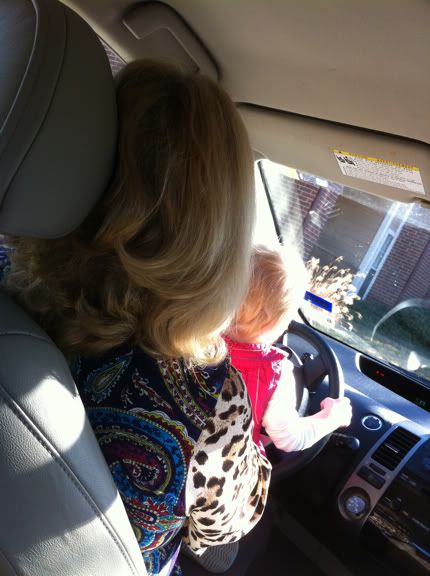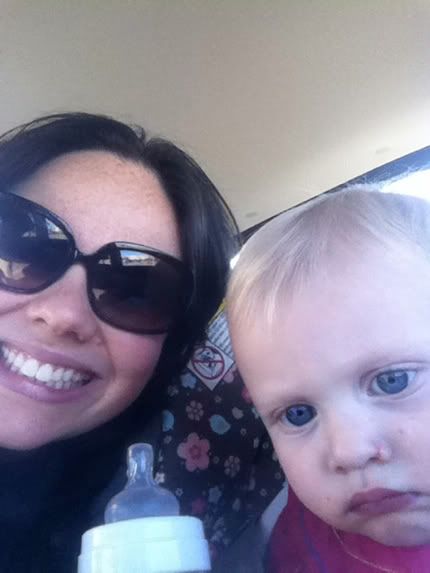 smile, Kendyll! Quit looking at yourself in the phone! JK. She's cute.
LOL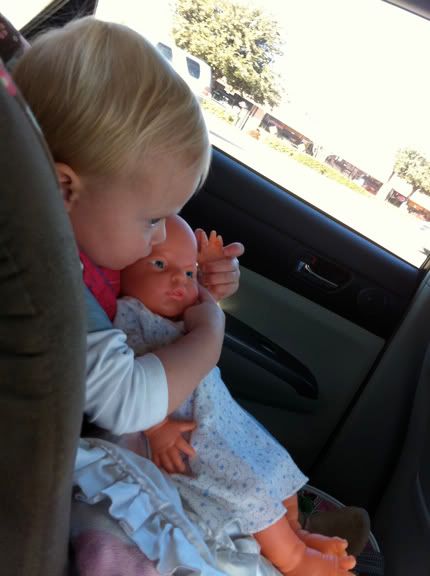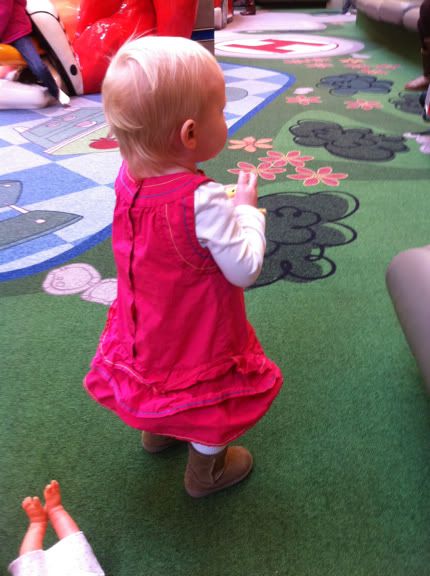 I wish I could wear lil kids clothes ;)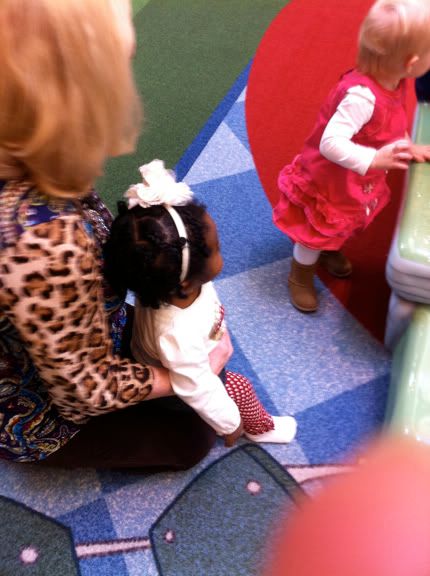 kids LOVE my Mom, they ALL kept coming up to talk to her (the older ones) and this lil girl kept hugging my Mom & sitting in her lap. Kendyll was a litttttle (read: a lot) jealous. Aww.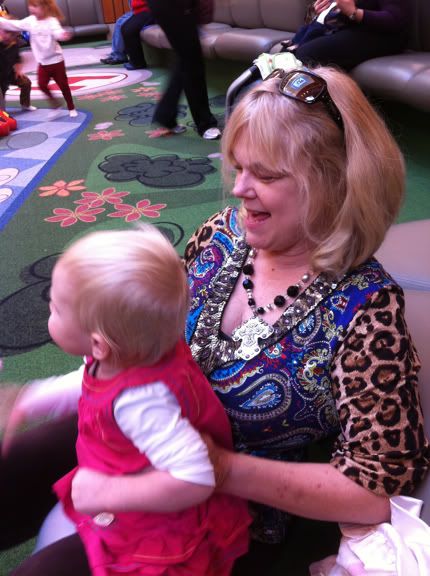 I guess I can see why, my Mom is so pretty who wouldn't want to sit with her ;)
she loves her ice!
I don't know how parents do it day in and day out. Aside from some brief anxiety in the play zone, we actually had a good day. As you can see! But it's still hard. And tiring. OK, and it's fun, too. So I guess that's how. The fun overrides the work? At least that's how it should be!
Since we were going nonstop & no snacks were to be had (except for Miss Kendyll,
obvs
), we were more than ready to eat dinner.
-1 and 1/3 (lol) rolls at Texas Roadhouse (UGHH as I always say, normally I don't like bread but these are SO GOOD. WHYYY???? I wanted to eat 10)
-peanuts (I always feel guilty throwing the shells on the floor)
-side salad con ranch
-sweet potato (dry)
-salmon (requested the butter be left off, but it was still a lil oily, so maybe they subbed in oil? Annoying)
No alcohol, be impressed.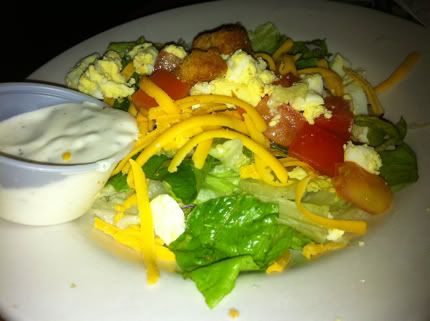 didn't use the sauce, did use the lemon!
How do they get a plain potato to taste so good?!
A little dessert didn't hurt either.
-small bowl of graham cracker cereal with unsweetened vanilla almond milk and blueberries
This cereal is like crack. It's so good. And so not good for you. But again, I'm going to go with the "hey, at least it's organic..." argument. Which if anyone told me that I'd argue with them that there's more to it than that. But because it's me, it's ok? Ha. OK, OK, so basically I'm eating organic golden grahams.
And I like it!
(hey at least it's free of chemicals and artificial flavorings and dyes! Am I selling it yet? lol)
Body Bugg Stats:


Calories Burned:
2,486
Steps Taken:
11,588
My Mom's cat, Chloe (originally my cat, but then I went off and moved to Canada briefly, and came back with Bella. Chloe did not appreciate it one bit)
pretty girl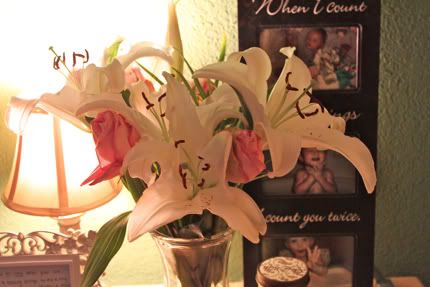 I got my Mom those flowers, aren't they so pretty?
Know what (/who...) else is pretty? BELLA!!!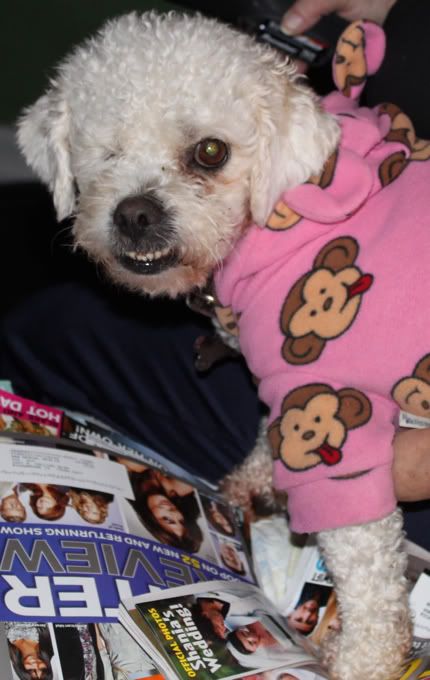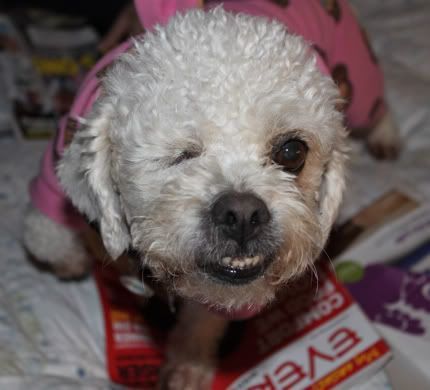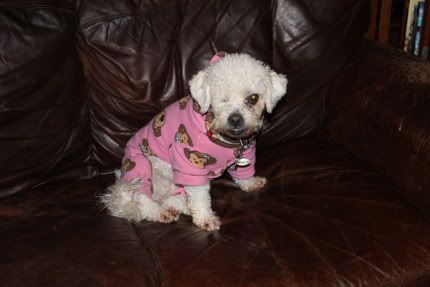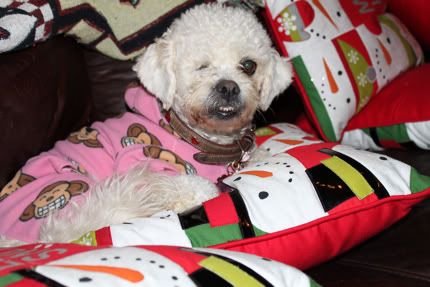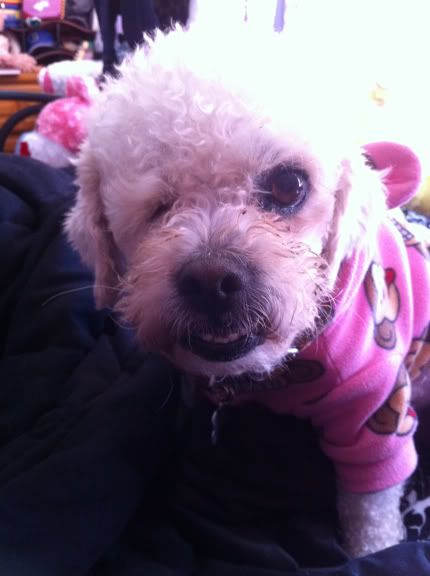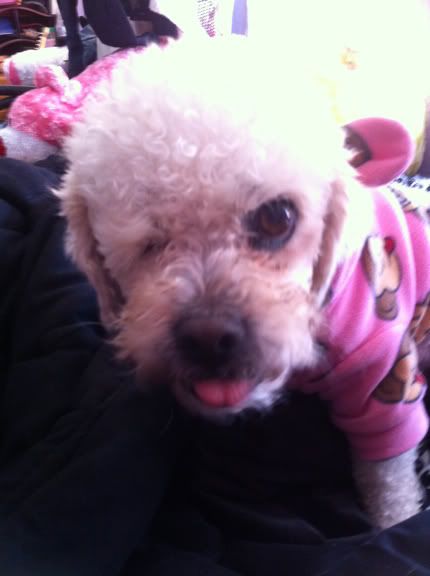 Be still my heart.
xo,
Amanda