January 8
-Einstein's egg white bagel thin (wheat) with asparagus, mushrooms, swiss, & some spicy mystery sauce
-coffeeeeeee (first cup = vanilla hazelnut black with a sprinkle of vanilla powder & cinnamon + a drizzle of honey. second cup which was only filled 1/3 of the way= dark roast with cocoa powder)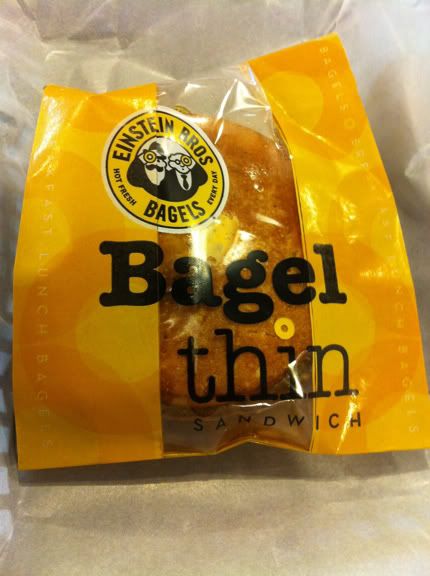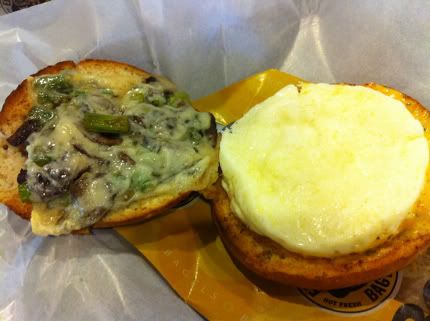 Surprisingly very filling (and tasty too). Me Gusta. I actually felt more satisfied with this meal than when I usually eat a regular bagel + toppings. Who woulda thunk? Didn't taste like a thin either, just a regular bagel pretty much.
Workout:
-chest & back (full set)
-blueberry muffin oats (a litttle over 1/4 cup oats, a little over 1/4 cup unsweetened almond milk, 2 small handfuls of blueberries, 1/2 a packet of stevia, 1/2 scoop vanilla protein powder, sprinkle of flax, sprinkle of wheat germ)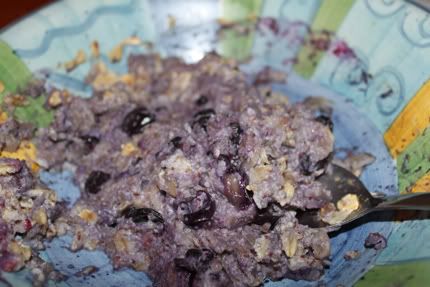 Tasty!
I did make it to Country Strong tonite-yay. I don't know why the reviews are so awful, I liked it a lot. Great cast.
-picked a little at the chicken nachos, salsa, & queso appetizers
-open-faced (threw away the top bun) black bean burger with sauteed mushrooms and peppers + american cheese & mustard
-side of fruit
no pics, didn't want to be a movie theater creeper using a flash in the dark...
We had a coupon thing (have 6, actually) for 50% off food at the movie grill up to $80, so we just ordered a bunch of stuff. Normally I eat that burger pretty plain, as each topping costs extra (haha I sound so cheap, but seriously by the end I'd have a $15+ burger & side of fruit), but for half price I tried to pile it all on. Too bad they barely give you any toppings. For what they charge it should be overflowing. C'mon now, peeps.
-3 clementines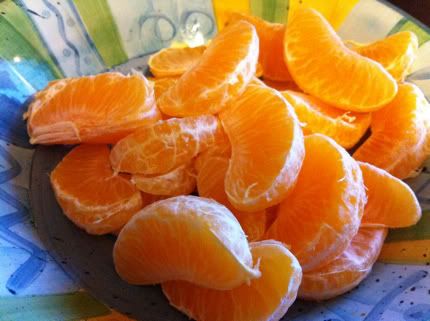 Body Bugg Stats:
Calories Burned:
2,020
Steps Taken:
5,680
And for good measure, let's end things with my sick obsession with my pets :)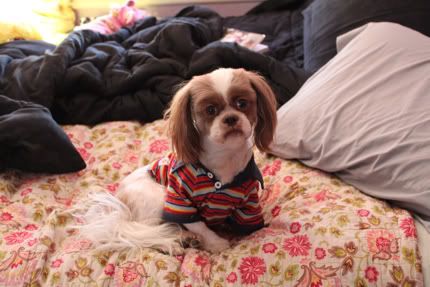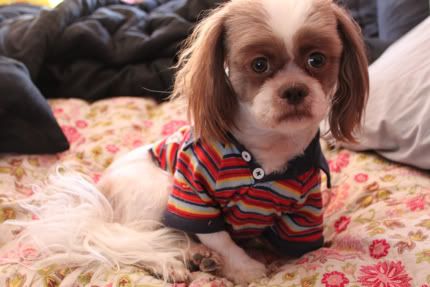 Seriously, how is he real? So. Freaking. Cute.
xo,
Amanda