January 24
Workout:
-heavy lifting abs & shoulders (well, heavy on shoulders, pretty much the regular ab-age)
-bowl of fiber one mixed with special k protein with a little unsweetened organic vanilla almond milk (Jillian Michaels freaked me out on fbook, saying nonorganic almonds have 9x the pesticides + most are genetically modified, so trying to only do organic now)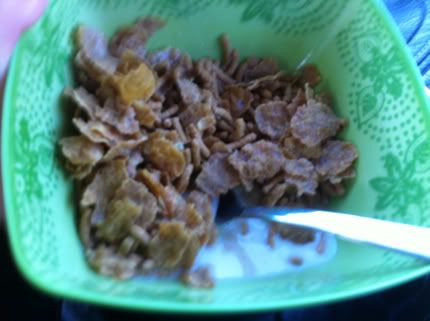 I tried to eat the lightest, but most filling thing b/c I had a dr appt and didn't want to be extra extra heavy at the weigh in. Haha I am a freak. Or just a girl.
What you may notice, is that I had no caffeine. I didn't want to get weighed down by liquids! Shuttup. I wasn't sure if I'd be "addicted" to coffee, since I generally limit myself to one cup/morning (2-3 on sat and sundays, but whatever, who's counting?). Well, it could have been psychosomatic, but I had a bad headache all morning that even 3 advil couldn't touch. I had to bring in the big guns...
-tall skinny vanilla latte with an extra shot
WHY did I order that? I MUST have been caffeine deprived. Dairy milk AND sugar-free syrup? Gross. It was literally the first coffee drink that came to mind, so I just said it. LOL. It tasted artificial. The dairy milk I can handle, the sugar free? Gross. Oh well, about 3 sips in my headache went away. WEIRD. I don't like NEEDING something. Might have to put a stop to that. Except, I also kinda dig my morning coffee. My whole life it made me literally sick to my stomach to think of coffee as anything other than an afternoon pick me up. Weekend brunch drink at most. But now that I'm one of you weird "morning people" (OK, I'm still not a jump out of bed chipper morning freak, but I do get up around 7 and that's something, lemme tell ya...), I needs me some coffs!
-citrus salad
I don't really understand that name, as there was no citrus in it. But ok. It was a mix of greens with dried cranberries, raisins, and apricots. It would have been alright, but it was pretty much drenched in mango vinaigrette. Less is more when it comes to dressing, people. Get with the program. Also, I asked if I could have a side of sweet potato tator tots. How good does that sound? I KNOW, right? At first they said sure, but then they said they couldn't because they didn't know how to ring it up. Uh. Ok. Technically they're only offered as a side dish to a kids meal or part of the "pick four" appetizer combo. I get it. BUT they do have sides of fries + sweet potato fries. Ring it up as sweet potato fries, geez. But alas, they said it was impossible, so no tots for me. Sad face. I stole a few of my mom's regular fries, but they're not sweet potato totness, let's get real! I should have just ordered a kids meal too. I actually think that would have even been cheaper than a side of fries. Coulda shoudla woulda, right? I did think of it at the time, but decided not to. Bad move, Amanda. Bad move. I still want the tots. :-P
Oh, and I guess I didn't mention. Ate this at the movie grill. Yep, I'm on a movie roll, apparantly. Saw No Strings Attached. The most fluffy movie as of late, but sometimes it's just as nice or nicer to stare at pretty people for an hour and a half as opposed to watching 2+ hour depressing dramas, y'know? Both have their moments, but mindlessness can be much needed.
-slice of toasted cherry chocolate wheat bread with pb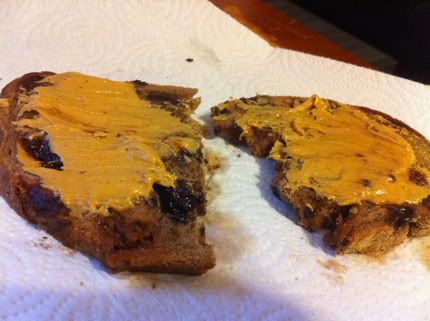 -"chicken" pizzawich (2 slices of sourdough, goat cheese, pizza sauce, 2 boca "chicken" nuggets)
-veggie sticks
-a little dip in the dark chocolate stash...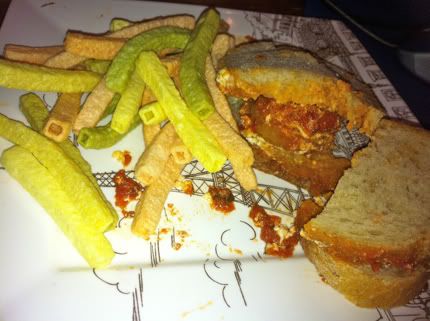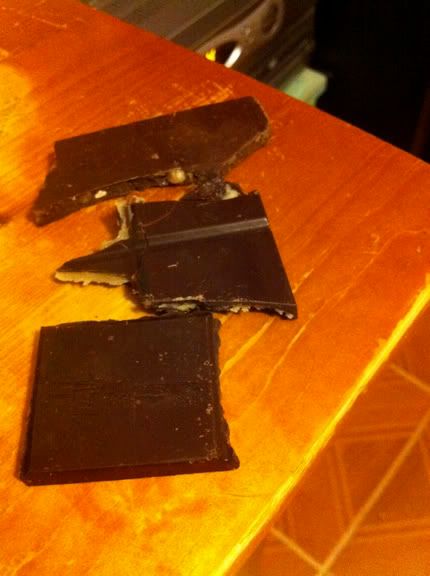 ==================
January 25


Workout:
31 min cross ramp
-cinnamon raisin bagel thin with whipped cream cheese, extra cinnamon, & an egg white puff
-apple slices
-organic green tea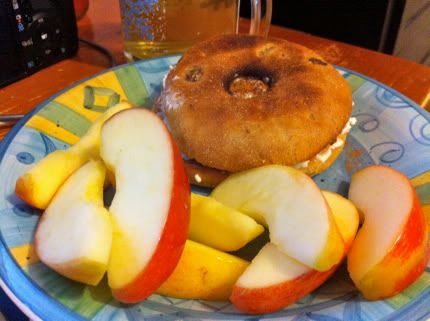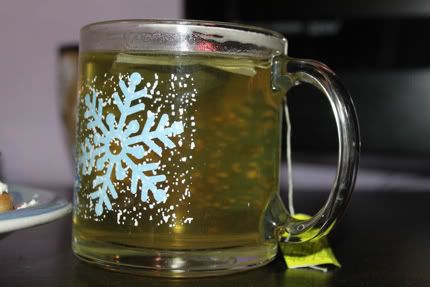 -black bean patty which wich on wheat with dijon mustard, ketchup, lettuce, tomato, avocado, caramelized onions, peppers, pepperocinis
-more apple slices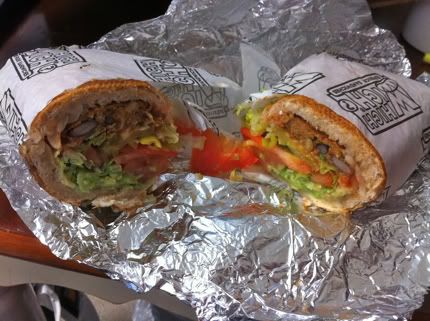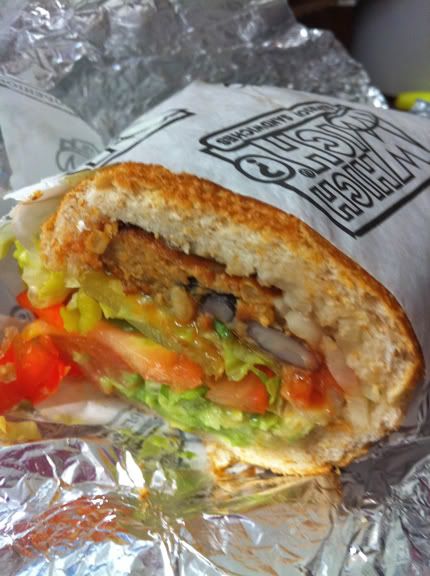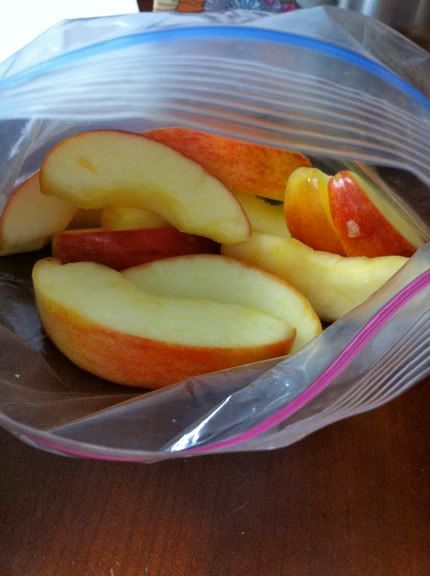 -hazelnut wafers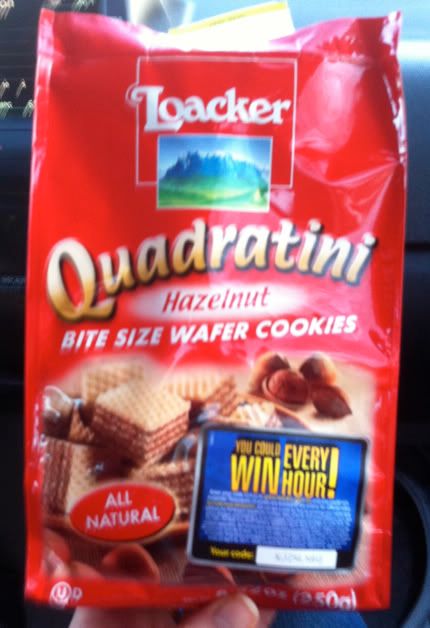 -kids chocolate yogurt cone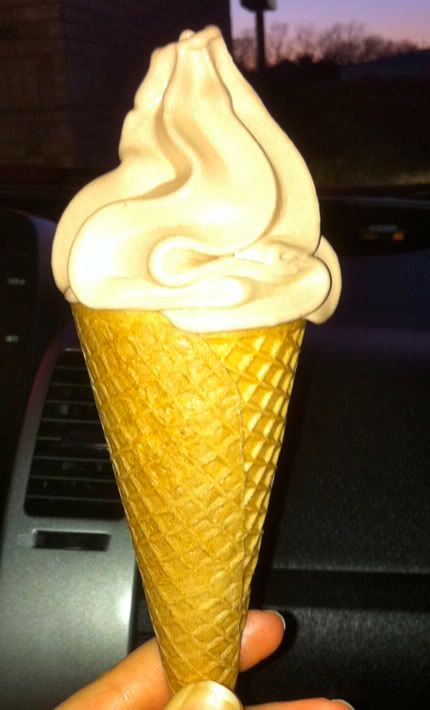 -spaghetti with marinara
-salad (organic mixed greens, matchstick carrots, diced tomato, goat cheese crumbles, black pepper, lime vinaigrette)
-glass of beaujolais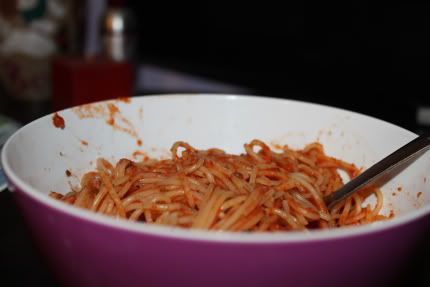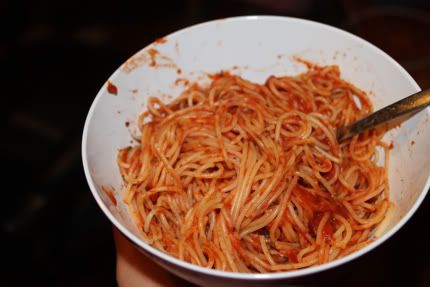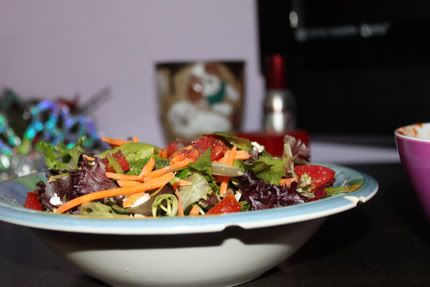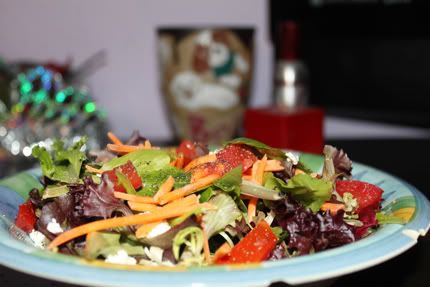 -organic dark chocolate sun cup (faux reeses made with sunflower seed butter)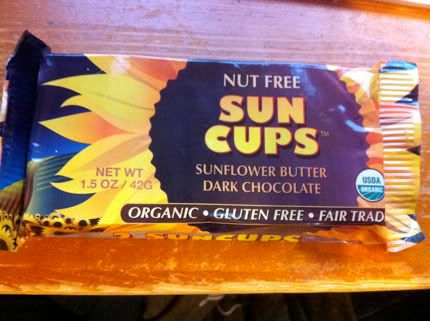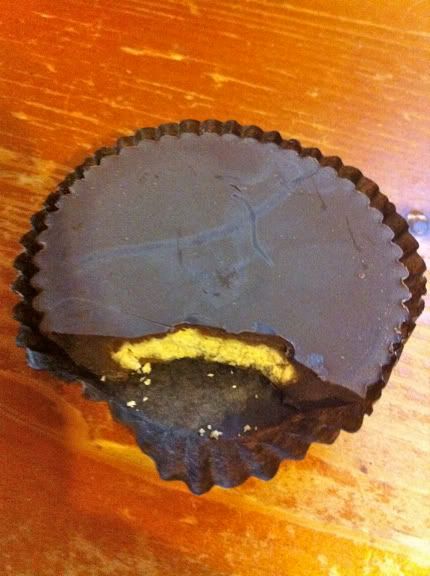 Not as good as real reeses :-p
New shirt...not sure if I like it yet or not. It's from Anthropologie. I loved it when I first saw it, but I also thought it was an open cardigan. When I found out it was a big, boxy shirt I was kinda over it, but tried it on anyway. And surprisingly liked it. For casual days. But I know stripes generally make people look wider & oversized clothes do the same, so it makes me feel kinda self conscious!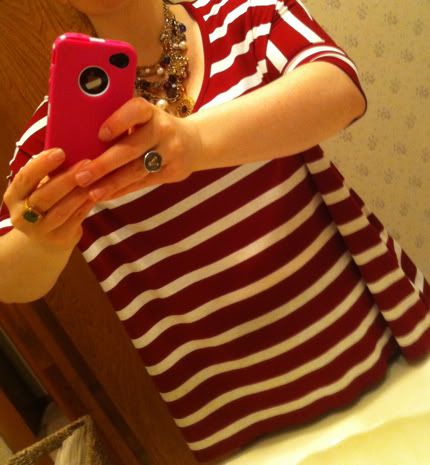 IDK, that's not a great pic of it. But I love the color.
Close up of the necklace...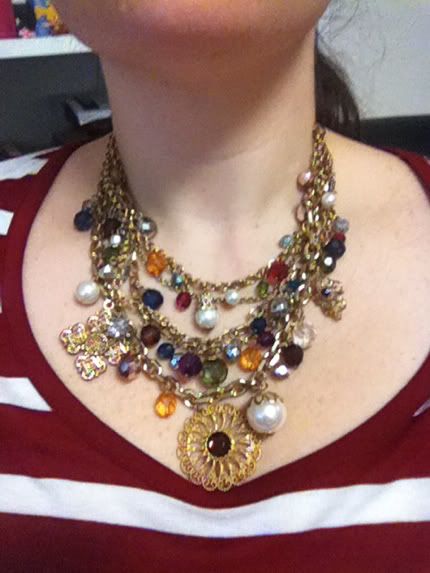 ==================
January 26


Workout:
-finished abs & shoulders
-cinnamon raisin bagel thin with whipped cream cheese & an egg white puff
-apple slices
-coffee with stevia & vanilla rice milk
Breakfast was quickly eaten on my new bar stools!!!! Thanks, Dad. I've been wanting bar stools forEVER and my Dad randomly bought 2 when he saw a nice furniture store going out of business. They delivered the same day. He also bought a new kitchen table. All because he randomly lost his glasses prescription & had to go pick it up & noticed the furniture sale next door.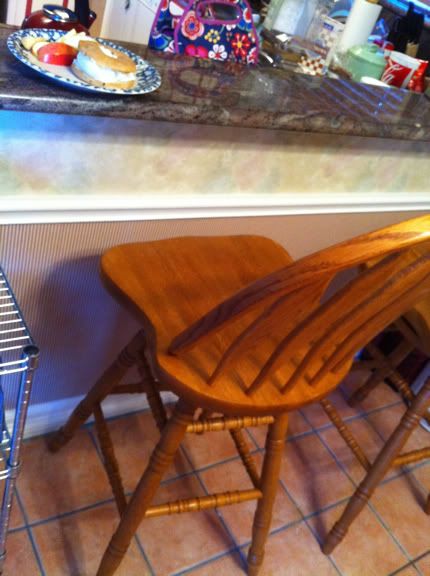 -a couple more apple slices
Didn't want a growling stomach during my massage!!
-grilled chicken sandwich
-side salad w/ balsamic
-side pasta salad
-iced tea
-small iced sugar cookie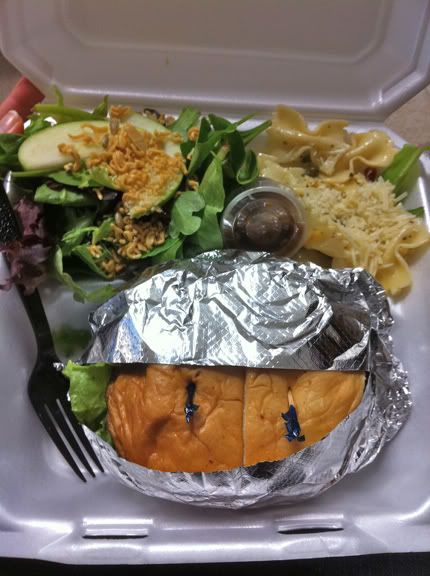 I asked for no cheese, but whatever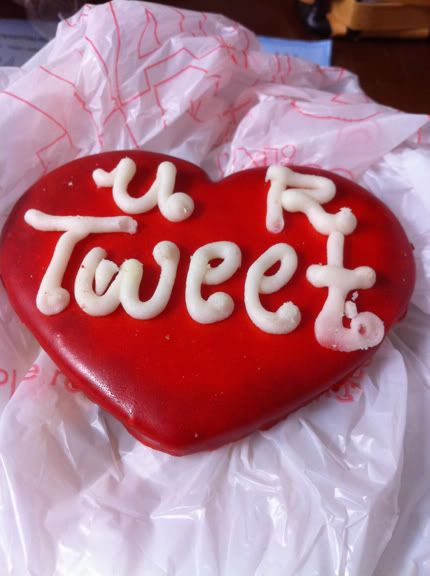 I brought my own lunch, but my Mom went to Chocolate Angel (a local bakery/cafe) and I can't say no to their chicken sandwich. It's the bread. It's kind of like a hawaiian sweet roll. SO amazing. The reason she went was because our new coworker lost a family friend this week (RIP), so we got her cookies & a little gift as a little I'm sorry gesture. She insisted I have one of the cookies, who am I to say no? :-P. Really, I don't love sugar cookies, but frosting is my bitch (lol I'm so crude) & it was small. Plus it said "U R Tweet." Come on.
-small chocolate hazelnut gelato
Caught these little rascals snuggling up together when I got home: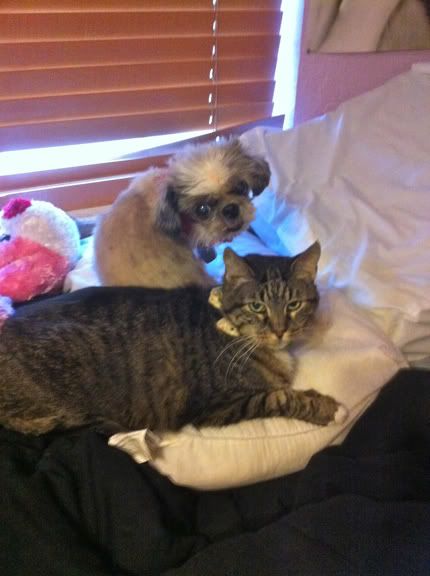 Love is in the air ;)
-leftover spaghetti (this time it had some lean meat sauce in it. Not my pick, but it was my mom's. I figured it was quick & proteiny, so oh well)
-salad (organic mixed greens, matchstick carrots, lemon hummus, garlic espressions dressing, grey poupon, garlic gold, black pepper)
-the rest of the apples I took to work
-glass of beaujolais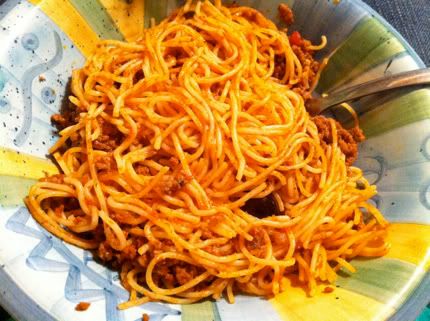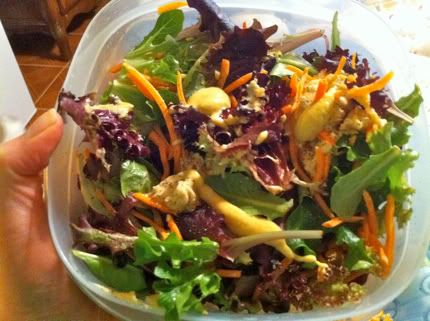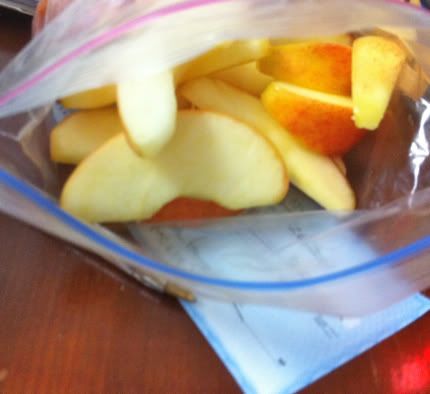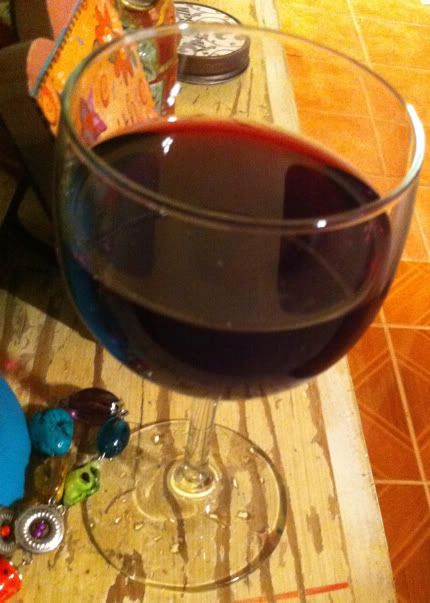 -sun cup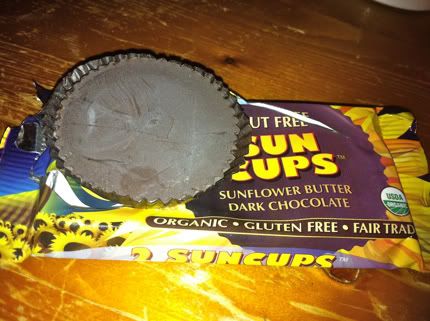 Me & my sugar...*sigh*
Tried out these new nail sticker-polish things: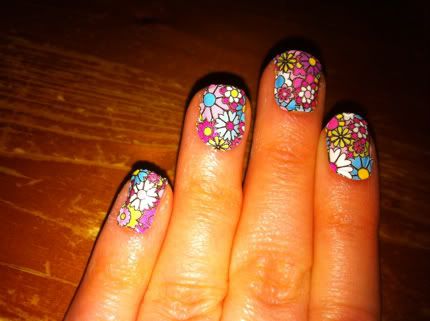 Love the look, but the process was super annoying.
xo,
Amanda