January 21
AKA
Food Letdown Day
-oats in a jar
OK, but not peanut buttery enough, oddly.
-large americana with stevia and a splash of soy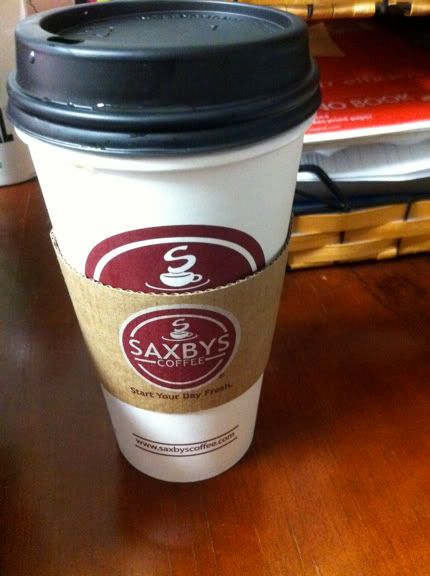 Terrible. I tried this Starbucks wannabe place once before (it's right across the street from my Dad's dermatologist). I thought the soy latte was weak, but figured I'd give it another chance. This americana was both too weak & too burnt tasting at the same time. Not great. It has ALL good reviews online. What gives? Are these people nuts?! :-P
-Amy's Mexican casserole
-entire bottle aka 2 servings of Kevita Matcha Green Tea (comparable to a Kombucha, but a different strain of probiotics and slightly less carbonation...pretty good taste)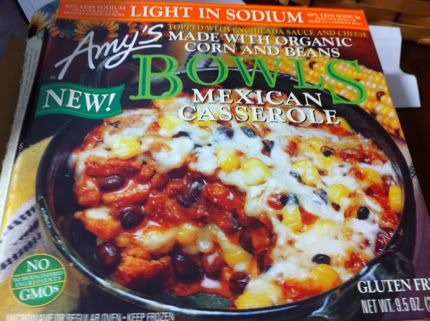 Casserole was bland. Needed a hefty scoop of greek yogurt at the very least. I remember liking it last time I had it. I wonder if they changed it?
-2 hersheys kisses
-handful of chips & 2 bites of guac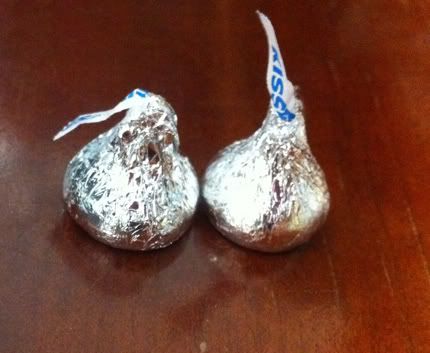 I thought work today was going to be closer to a half day, but if anything I stayed longer than usual. Oh the joys of our office always being behind...
-dark chocolate cherry Kind bar
Finally, something good. Would be unbelievable had they added pretzel pieces too. But alas, good enough as is too.
-2 slices of brown rice bread with pizza sauce, goat cheese, basil, oregano, drizzle of truffle oil
-like one bite of dark chocolate
Not as good as the other day. Not crunchy enough and the truffle oil may have been a bit much.
-a few bites of a veggie pizza (well, supreme, but I took off the meat) my dad brought home yesterday that I told him not to :-P
-a few dips in the candy drawer (until I realized I don't eat candy fast enough and it was all stale and hard, so I gave it to my brother LOL)
Since (almost) everything I ate pretty much SUCKED today I kept grazing looking for something tasty. Hate that!
==============
January 22
-half of a pb&j Kind bar
Workout:
-1 hr 20 min heavy lifting (finished chest & back + did ALL of legs & arms)
-3/4 of a good grains bagel with lox, cream cheese, etc.
-1/4 of a plain bagel with light cream cheese (ugh, my dad wanted part of my bagel, so I said I'd try his green chile bagel, but he accidentally ate all of the green chile top part & left me with the plain bottom. With light cream cheese. I hate (plain) light cream cheese from Einstein's too. FAIL! He offered to trade back, but whatev)
-2 cups o' stevia-d coffee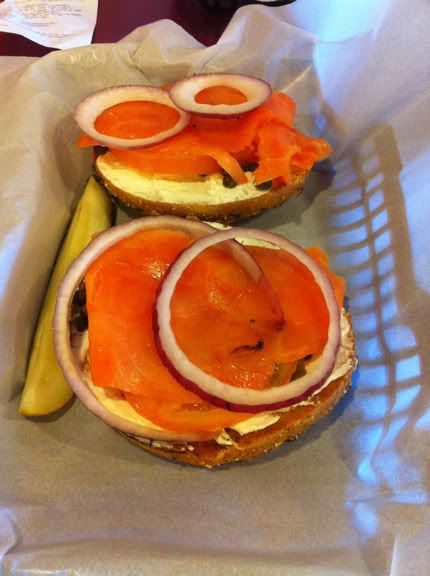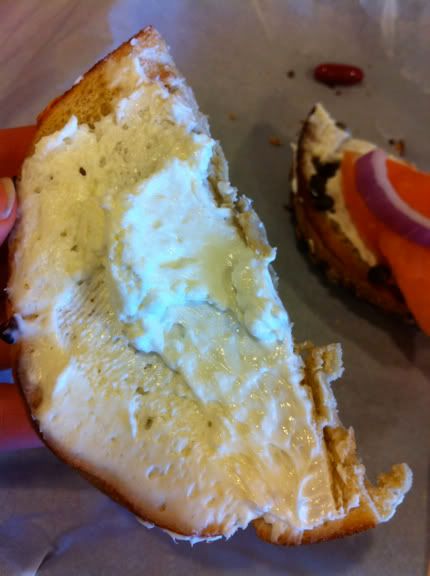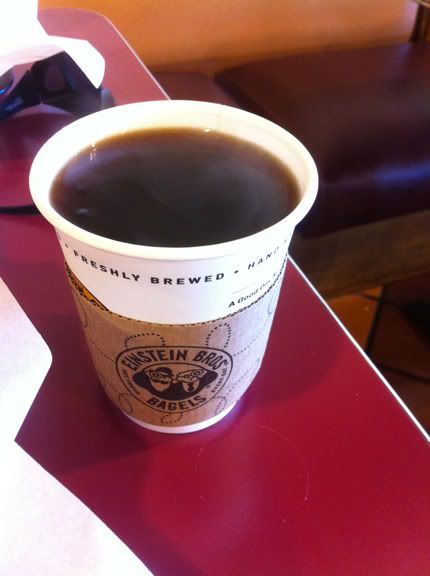 -a few (maybe 5?) pomegranate vanilla cashews
-a small pellegrino
-chips & salsa
-chips & queso (+1 corn tortilla)
-grilled salmon
-cucumber salad (the best part, oddly. I don't love cucumbers, but whatever vinegary dressing they put on them REALLY complimented it)
-black beans
-a lil mexican rice
-one skinny margarita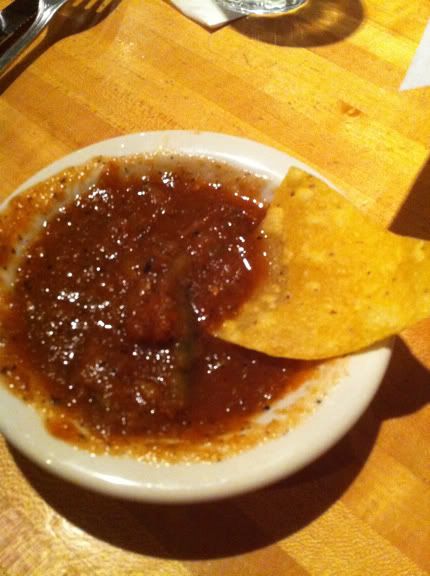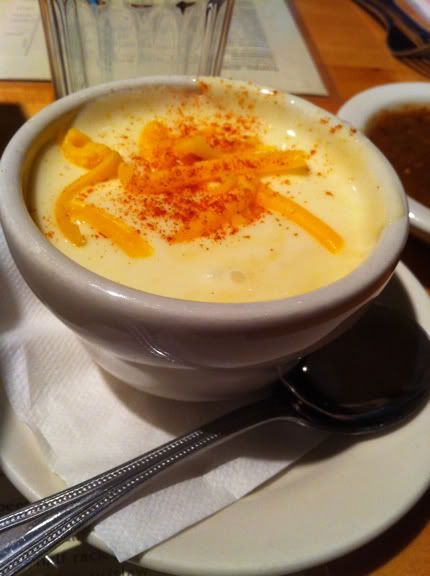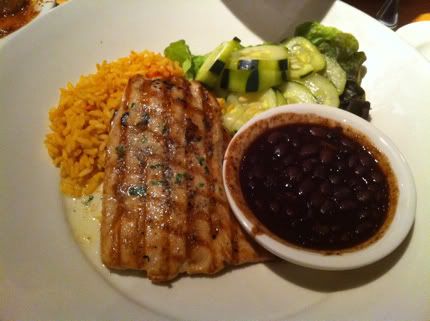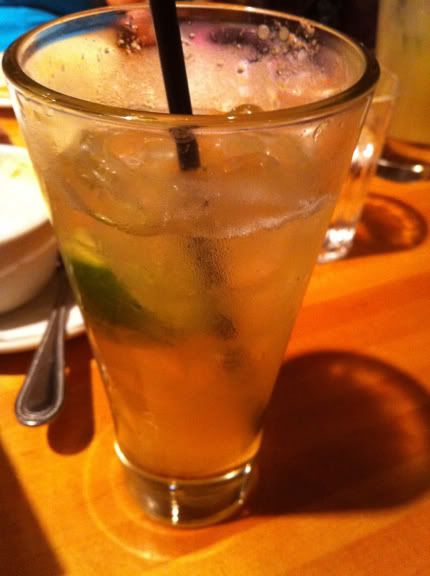 McFeaster! I don't even want to know how many cals/how much sodium I ate. Actually I do. But it would be no bueno, that's for sure. Good thing the waiter was SLOW or I prob would have had 2 margaritas.
After dinner I saw The Fighter. Seemed really long, but it was pretty good.
==============
January 23
-a few handfuls of, as I call them, "organic golden grahams"
Workout:
-40 min elliptical
-stretching
-lil coffee sample from Sprouts (I couldn't wait any longer!!)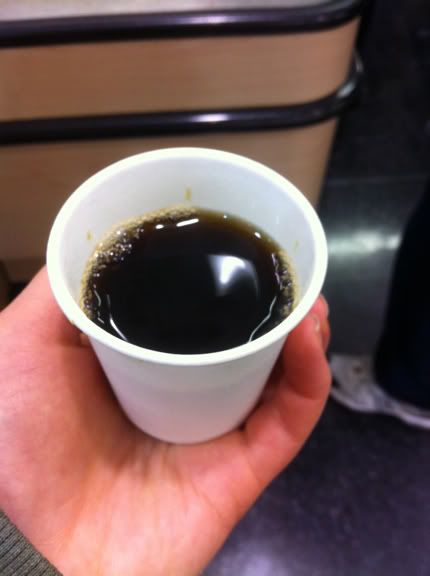 Found THE funniest overalls/tshirt combo for my pets. Actually, this is like the third week in the row I've been obsessed with these. Too bad this is the smallest side they had left. Not fair, I neeeed a little one!
-half of a Thomas cinnamon raisin bagel thin with whipped cream cheese & a little cinnamon on top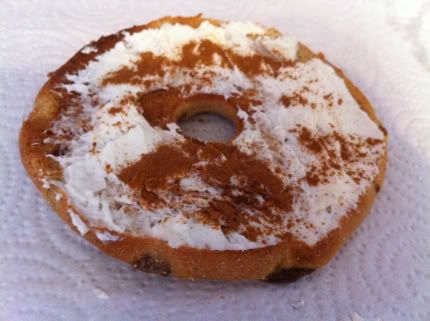 These are SUPER tasty and smell even better! I got these for free as part of a
BzzAgent
campaign. We could pick any flavor we liked, as long as they were the Thomas brand. I thought I read that the cinnamon raisin wasn't out until February, but my Walmart had them. They are so yum! Thanks Bzz Agent! And half was only 55 calories, woohoo.
FINALLY a real meal. Past 1 pm...maybe even closer to 2, because we were there during the Packers/Bears game.
-eggs benedict with hollandaise on the side
-fried breakfast potatoes with ketchup
-coffee with vanilla stevia
-mimosa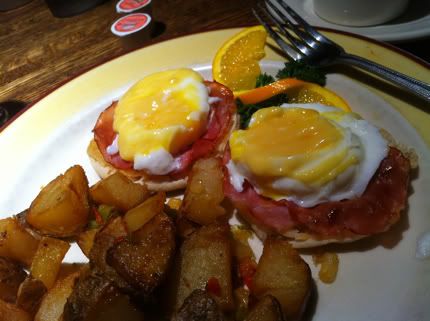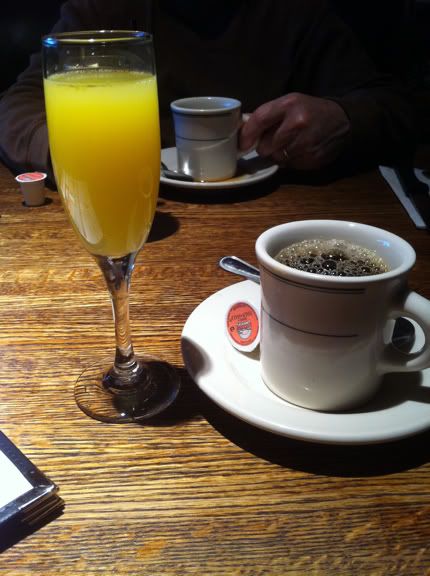 Had a coupon for Humperdink's buy one get one free brunch. + the Mimosa was only 2 bucks. Eh. It was OK, can't really go wrong with my order, but still. It was my first time eating there in general I prob wouldn't go back. Def not for brunch. Even with one free entree it was still borderline pricey, only mediocre tasting, and the brunch selection was small. Besides a veggie omelet (which I doubt I could have gotten just egg whites, but to be fair I didn't ask), this was my only real non cheap meat filled option (well, mine came with some crappy quality looking super thin canadian bacon, but I took it off). Oh well. We tried.
I also tried a new restaurant for dinner. After returning a bunch at Anthropologie (Christmas stuff. I'm a little late). It was stupid expensive and while good, not great. The server was kinda awkward. The portions were way too small for the price (and not in that we're-a-high-class-restaurant-so-it's-classy-to-charge-for-small-amounts kinda place). I don't know. I liked my food, but it just wasn't worth it, ykwim? Again, we tried.
-cup of spicy veggie miso soup
-spinach salad with artic char
-glass of rather delightful cabernet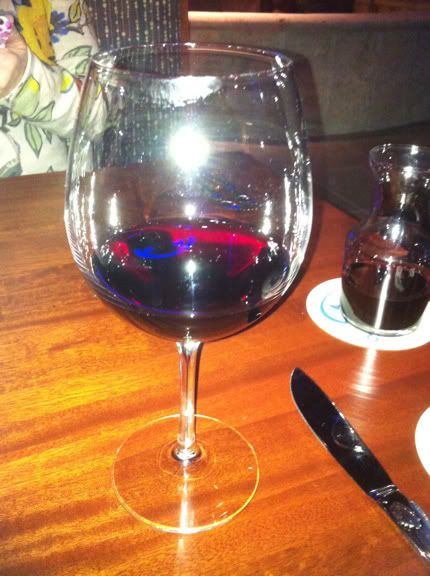 -a few strawberry sour patch straws (gave the rest to my brother when I got home)
Saw Blue Valentine. Great acting. The actual movie was OK. I liked it, but idk. Just another depressing indie film type. Would have liked more middle-info on the characters relationship too. We get to see the beginning & end, but the middle is ignored. Kinda defeats the purpose of showing you HOW it gets that way. It too seemed needlessly long. But I wouldn't say I was bored or anything. Just ADD-ish.
All in all a good, albeit busy weekend.
xo,
Amanda