Dec 14
-gluten free brownie topped with peanut butter (I pretended it was a muffin, sue me. I made it in a muffin/cupcake liner! lol)
-egg white, spinach, & whipped cream cheese scramble
-grapes
-iced hazelnut coffee with almond milk
Went to work briefly and then fed this lil lady her lunchies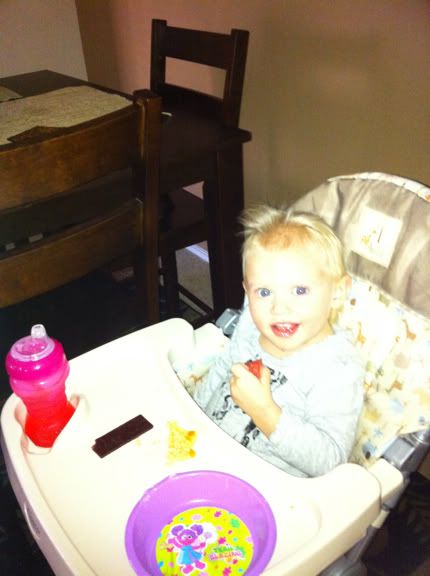 Think she liked it?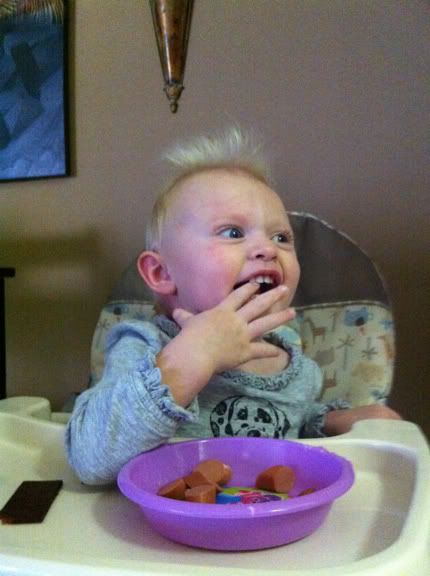 Then I put HER to work
I kid, I kid.
-split pea soup leftovers
-half of a grilled cheese sandwich on whole wheat
-aloe kombucha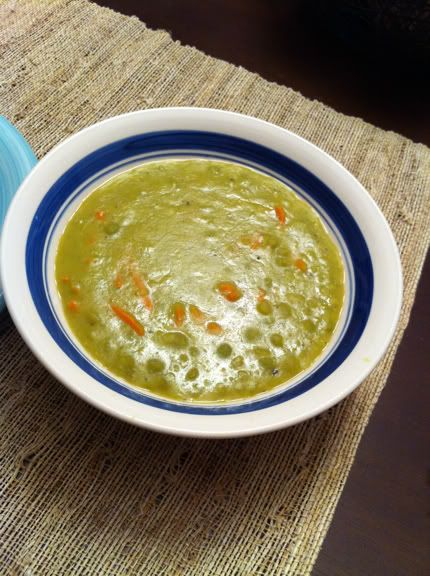 Somebody found a hidey-hole! LOL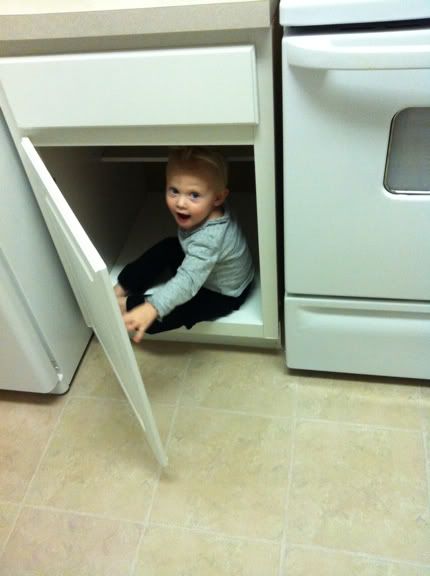 She's so funny.
Airplane time with Nana!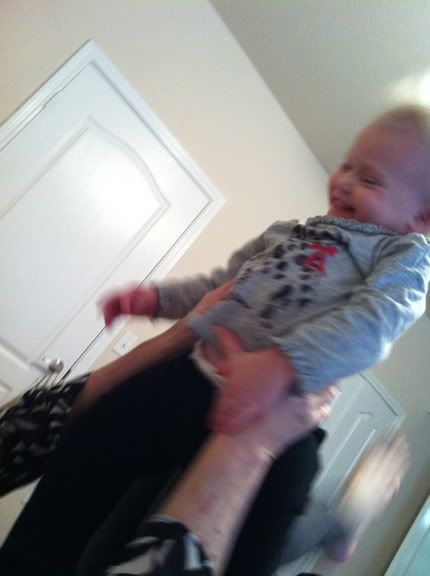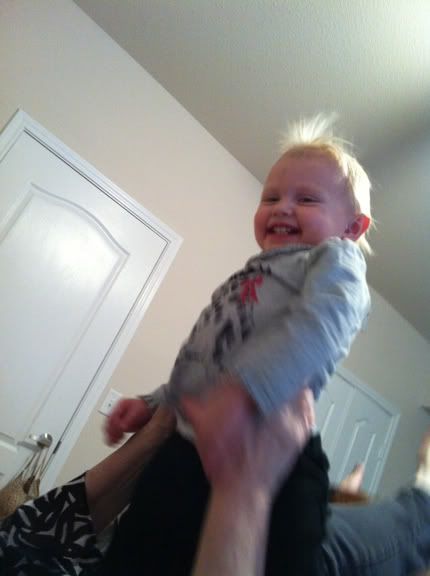 I think she likes us. ;)
She'll like us even more come Christmas. Err I mean she'll like SANTA. I spent over an hour wrapping and wrapping.
It was worth it.
I love me a wrapped gifty.
After we left I was huuungry. Had a snackie to tide me over.
-small dairy queen vanilla cone
Not as good as Mickey D's, but it'll do.
Then it was off to Target. Where I can't leave without picking up the amazeballs salmon pinwheels. De-lish.
-salmon/feta/spinach/red pepper pinwheel
-brown rice with butter spray (chemical city, I'm sure)
-side salad that was meant for lunch but was subbed by the grilled cheese heh (organic mixed greens, matchstick carrots, yogurt-based ranch)
-a few celery sticks with ranch
-a sample of chips & salsa
Very soon after...
-a super small bowl of my mom's extra lean chili
Who caught the Biggest Loser finale? Talk about disappointing. Almost all of them were still pretty overweight. Bummer. At least everyone lost, but still. I would have liked Ada to have won, but I'm happy with Patrick. Happy he got a good job too. I loved all of the final 3, so it didn't really matter who won really. It's nice when finalists are all likable people. Seems that rarely happens.
Body Bugg Stats:
Calories Burned:
2,296
Steps Taken:
8,118
xo,
Amanda