Dec 18
Another busy (and
LONG
) day.
I woke up at 6:30 am today. CRAZY. But I did fall asleep at probably 9 pm the nite before. Oops. Kind of a bad thing considering it's our big Office Par-tay this evening (and most likely after party) and I'll prob be obligated to stay up late. But we'll see. Obvi I needed the sleep, so that's good in that aspect.
-slice of "toast" (half of a sugar free whole wheat hamburger bun) with light vegan butter & strawberry rhubarb jam
Workout:
-5 min treadmill
-abs & shoulders
-5 min treadmill
-5 turkey and provolone pinwheels
-homemade christmas blend almond milk misto
-shared chick-fil-a nuggets with the madre
-a few bites of greek salad
-a few bites of seafood pasta
-way too much champagne
Not nearly enough dinner, way too much libation.
-more champagne at a bar after
Ughhh.
As you guys may notice, I drink a couple times a week, but keep it light. Once or twice a year I tend to go overboard. I'm trying not to do that anymore. Clearly, this time I failed.
Not. Worth. It.
After the bar (and drama rama), we stopped by my friend's place to pick up her pup & we came and slept at my house.
But enough of that! Party Makeup/Outfit pics! (My mom & I had Sephora makeovers + mani pedi's pre-party. Woohoo).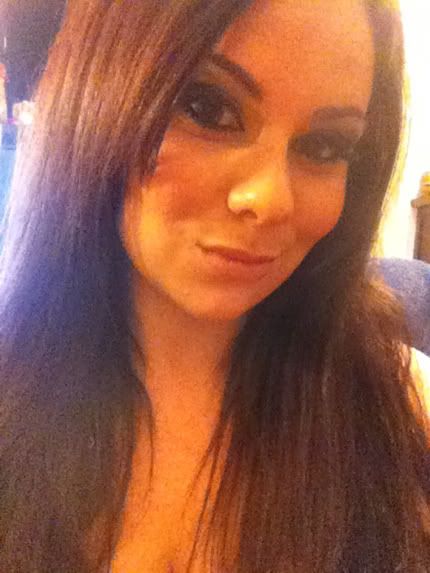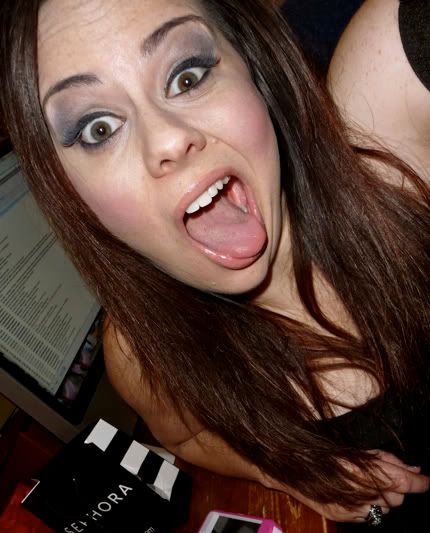 P.S. I have hazel eyes. No idea why they photographed so brown. *shrug*
The girl at Sephora told me they're not allowed to apply lashes for you and I was SO DISAPPOINTED. That's a BIG reason why I wanted my makeup done. Luckily she basically fixed them for me. She claims I put them on myself, but I'm 90% sure she had to correct them after LOL.
Who knooows.
They do look a little ridiculous in that last pic, but they were fun...
Pretty (and skinny minnie!!!) Mama:
Beauty Queen.
We should have taken better pics in less chaotic locations. LOL too late now.
December 19
===================
Woke up feeling a-ok, but progressively got worse and worse all day. Not cool.
I took a few naps. Went to pick up my phone at my friend's (where I left it the nite before, thank god. I was panicking when I couldn't find it. Still can't find my headband or fake eyelashes....).
Couldn't really keep any liquids down. Didn't even bother with food. At 9 pm I had....
2, yes 2 happy meals. 1 cheeseburger, 1 chicken nugget (with honey), 1 of the fries, both drinks (1 coke, 1 sprite)
True story.
My brother walked in and thought I was ridic. Until I gave him half a nugget. Then he was good with it, lol. Although he said the nugget sucked and that half of McDonalds nuggets suck and half are amazing and you never know what you're going to get. Anyone else agree? Honestly, I think they all kinda taste like ass, I just used them as a vehicle for pouring local honey into my mouth.:).
Look at my little love muffin. She knew I didn't feel great, so while I was online she grabbed a pillow out of the laundry, dragged it next to me, and slept next to my chair.
I LOVE HER. Words can't even express.
xo,
Amanda