November 22
-cup of creme brulee flavored black coffee
so weird, I swear I remember taking a pic! But you guys know what coffee looks like, so not a big thang.
-indian buffet
Seemed a lil spicier than usual, but still indian yumyumness. Ohh yeah. Kept me full ALL. DAY.
-corner bakery turkey sandwich (turkey, artichoke hearts, balsamic onions, tomato, lettuce, pesto mayo on whole grain bread) (ate half then & half later)
-kettle chips (forgot to say sub for carrots, damn!)
-cup of tomato basil soup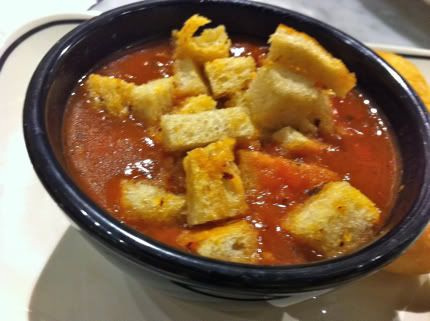 Look at the view I had during dinner...
Can't beat that!
-half of a gingerbread pumpkin mini bundt cake
damn the icing for getting stuck on the top of the lid & ruining the shot! :-P
-a small handful of hot tamales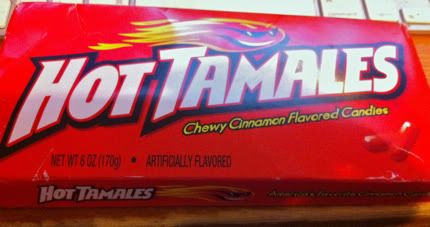 Spent allllllllll day & part of the evening at the office. Then, I had to go back to the last hotel to pick up my left behind pillow (leave it to me to bring my own pillow in a white pillowcase to a hotel...), & had dinner at Corner Bakery. I really need to eat there more. Then, before bed my brother and I watched a bunch of episodes of Dexter.
=================
November 23
-a little kashi cinnamon shredded wheat with almond milk
-half of a tuna salad sandwich
-a few bites of dark chocolate with almonds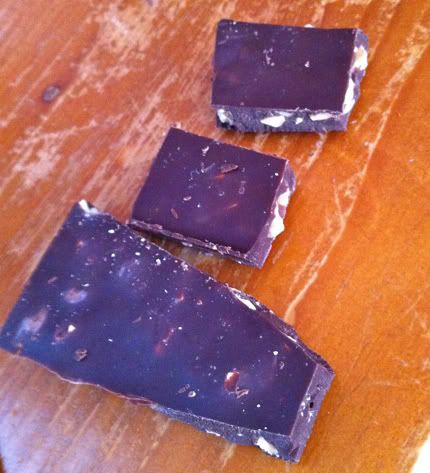 -chik-fil-a chicken nuggets
-small fruit cup
-diet lemonade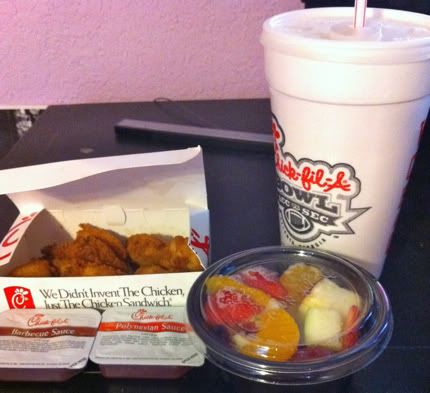 -toasted brown rice bread slice with a faux chicken patty, sundried tomato laughing cow wedge, pesto, a little pizza sauce, & garlic gold nuggets
-toasted brown rice bread slice with pumpkin cream cheese & maple pumpkin butter
-chocolate shake (almond milk, cocoa powder, a pinch of chocolate pb powder, stevia in the raw, ice, guar gum, xanthan gum)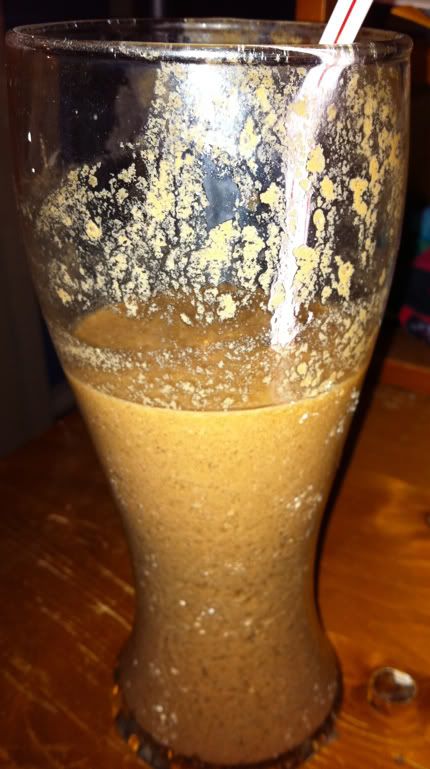 not the prettiest...
I spent all day doing ridiculous amounts of laundry, rearranging furniture, doing a good bit of the Thanksgiving grocery shopping, blah blah. I am tiiiired.
Yes, it's quite obvious we have crap for groceries. But because of the holiday it seems silly to stock up now, so randomness will ensue until Turkey Day, I s'pose. It happens.
Body Bugg Stats:
Calories Burned:
2,185
Steps Taken:
7,270
They still look a lil sad, but have I mentioned I'm SO happy to be home with these faces?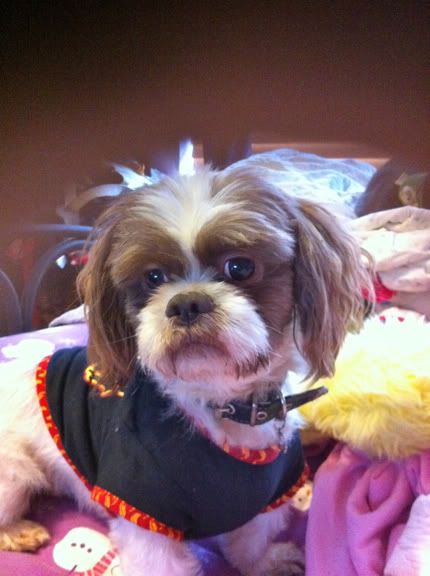 MUAH, MUAH, MUAH.
xo,
Amanda