November 8
Woke up feeling horrible again. Now not only do I have a stuffed up + runny nose & a sore throat, but now it's made its way into my chest. And my ears are CRAZY clogged. Poor me. lol. It suuuucks.
But I'm a trooper and went to work anyway. (& took Bella to get groomed. SHE LOOKS SO CUTE)
-pumpkin bagel with pumpkin cream cheese
-organic green tea with lemon & honey
Picked up the bagel yesterday. I had my heart set on a lox bagel then, but canNOT say no to anything pumpkin. It didn't disappoint. I wasn't very hungry, but I couldn't not eat it. Duh. It's
pumpkin
.
Too bad I had to eat lunch only, oh, 2-ish hours later. Oops.
-indian buffet
-hot tea
-water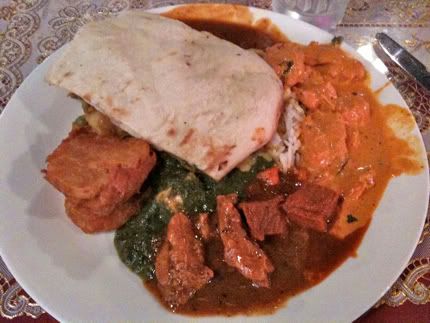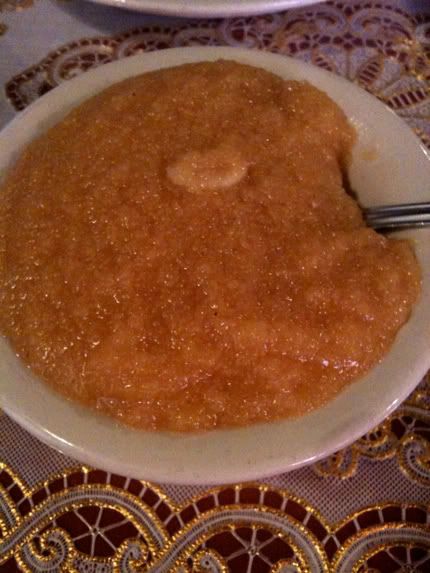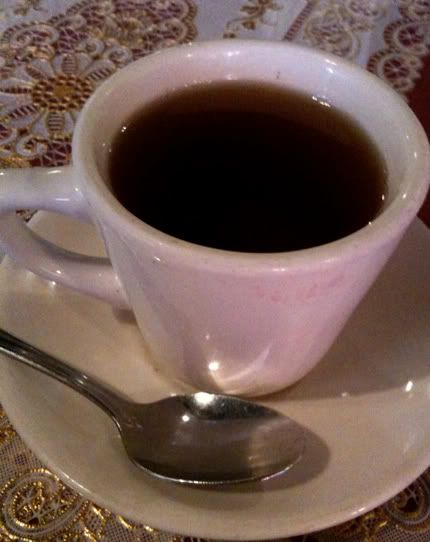 Don't worry, I didn't eat ALL that. I need to work on not being wasteful, though...
They were PACKED today. Insane.
-emergen-c
-lots of water
Around 2 pm I thought I only had maybe an hour left in me and I was gonna try and nap on the couch in the group room (don't worry, it wasn't being used lol) for the remainder of the day. Somehow I made it until 4. Then my sweet Mom came and picked my rundown ass up, took me to Kohls to spend my $10 Kohls cash (where I got some cuteass boots), and dropped me off at home where I pretty much collapsed. I took a super short nap with Buster while we struggled to watch How I Met Your Mother. Then, I overexerted myself a little bit again. Dumb.
My Mom picked me up some food for din-din:
-a little over half an order of moo goo gai pan with fried rice (grr I forgot to request extra veg instead of rice)
-veggie soup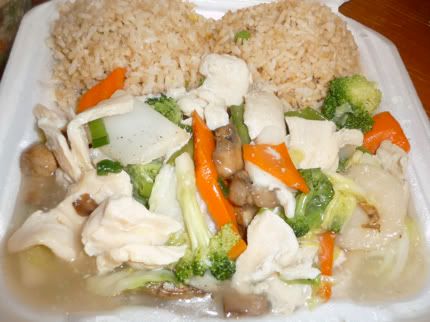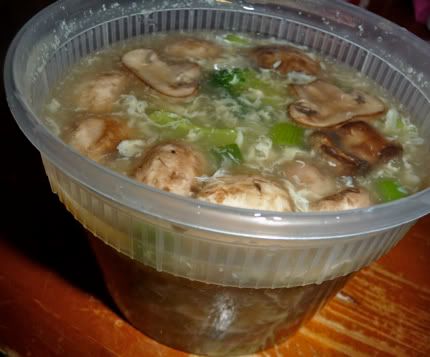 I've been stuffed all day. No me gusta. But it was all delish, I must say. & I was tres impressed that my Mom remembered not only to bring me chopsticks, but an extra pair (I always grab extra, just in case). I HATE eating chinese takeout without chopsticks! Yay Mom.
-pau d'arco tea with lemon & local honey
Body Bugg Stats:
n/a.


I messed with the program to get the time on my digital display correct after the time change, only to somehow screw up the calorie & step count. Rude!
xo,
Amanda