November 5
-a few bites of a Kind bar
Didn't have time to make breakfast. I brought it to work (oatmeal + pb), but I had a massage soon after and didn't think it would be comfy to have a full stomach while getting massaged, so instead I took a couple bites of a bar to tide me over. I can't believe I didn't eat breakfast for 24ish years of my life. I hate missing it now!
-tall eggnog latte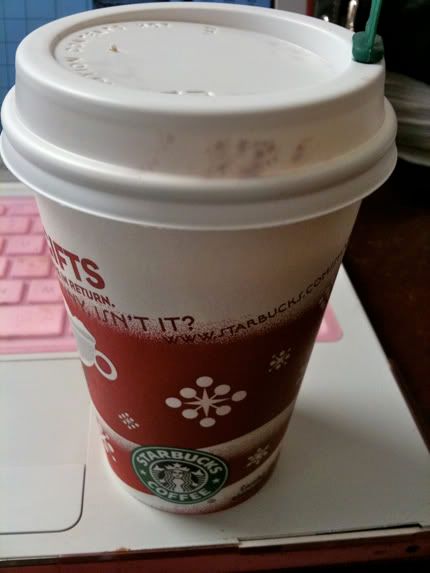 Red cup love!! The egg nog lattes are never quite as amazing as I build them up in my head all year, but it got the job done. I think I'll stick to pumpkin (as long as possible) and gingerbread & try my hand at making my own egg nog variety at home, perhaps with soy nog.
-most of a salad (organic mixed greens, goat cheese crumbles, sliced organic pear, organic olive oil, organic balsamic, black pepper)
I could get used to working just one day a week-Haha.
After work my Mom asked if I wanted to (FINALLY) try Seasons 52. Um, hell yeah I did! So off we went. To stuff our faces silly. And that we did.
And, we got to eat outside again. YES!
-half of an artichoke & goat cheese flatbread appetizer
-some edamame with green tea salt
-an organic sunshine martini
-artichoke stuffed shrimp with veggies
-side of eggplant parm (not fried)
-mini pecan pie
-mini pumpkin pie mousse with gingerbread crust
-coffee with baileys (shared with mom)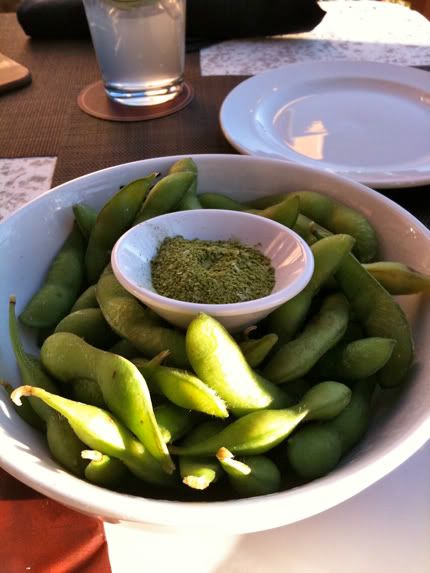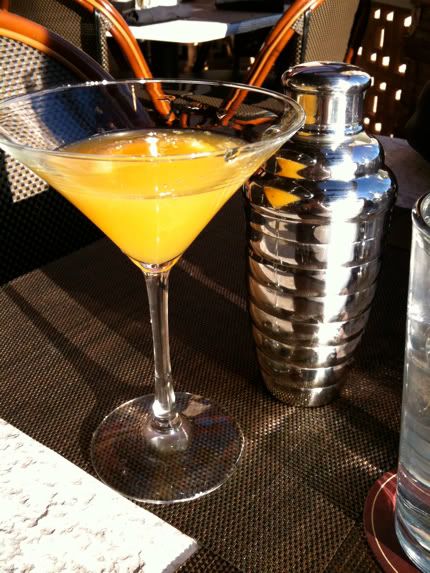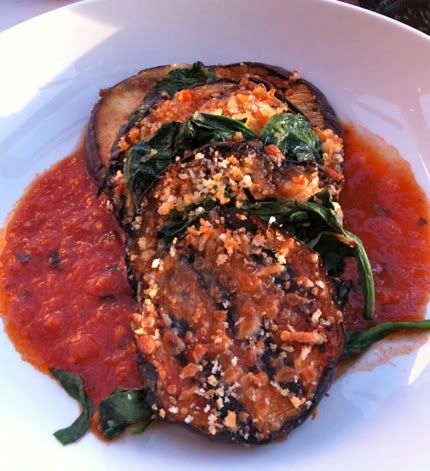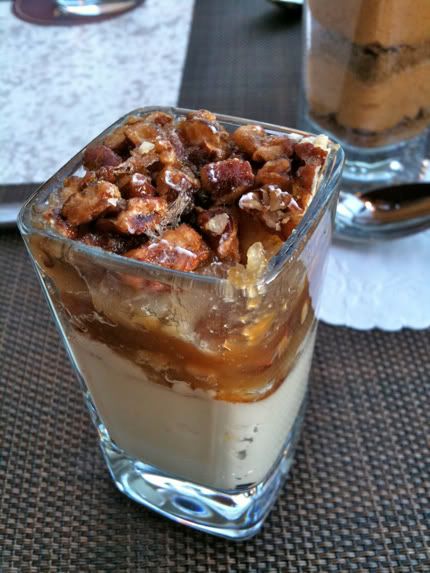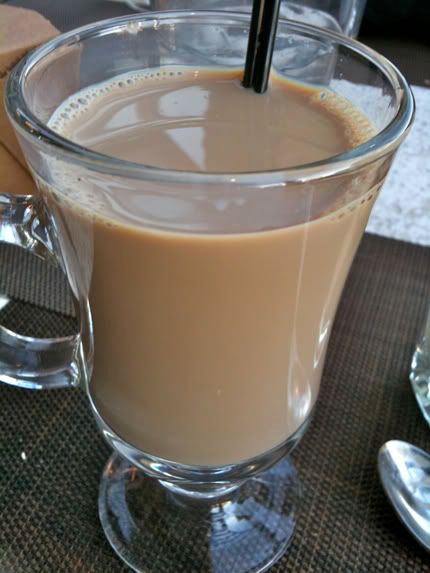 I really wanted to try the carrot cake (and pumpkin pie), but the server said the pecan pie was his fave, so I changed. Carrot cake next time, but I def wasn't disappointed with my choices. My fave-faves were the martini (which was a surprise! I wasn't sure I'd like it, but I LOVED it), the flat bread, & the eggplant. But I give it all 2 thumbs up.
I don't think I'd order the shrimp dish again, although it was good. But they have 33945748 other options on the menu that sound AMAZZZZING, so I'm not worried. It was crazy hard to narrow it down, even though it seems like we tried half the menu!
Yep, just as I suspected: Seasons 52 may be my new favesie. I've been wanting to try this place since before it even opened and it lived up to my expectations! Phew. Even though I was a glutton, at least it was pretty healthy. I'll keep telling myself that.
Everything on their menu is under 475 calories. And nothing is fried, no butter, only good stuff. Mostly organic and as local as possible too. Yep, my kinda place
fo' sho'
. I just wish I knew my entire caloric intake for the nite....
or do I?
My Mom had the rainbow trout. Look how MASSIVE this is, especially for being under 475 cals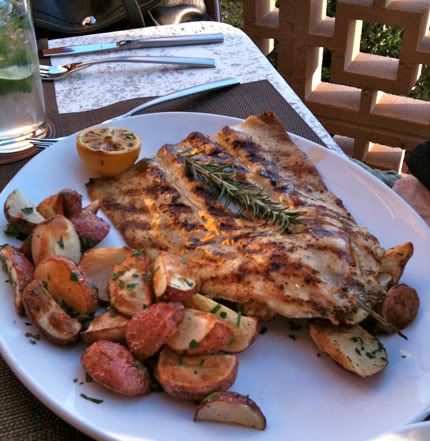 She LOVED it. Said it was the best fish dish she'd
ever
had. Wow. But eek, I just realized that looks like a rosemary sprig on top. She's EXTREMELY allergic to rosemary. I'm glad it didn't affect her. Yikes.
She claimed she was too stuffed for dessert, but really wanted to try the lemon pound cake, so I convinced her to. After all, not only are they known for their desserts, but they're called mini indulgences. They're shot-glass sized. How can you say no to that?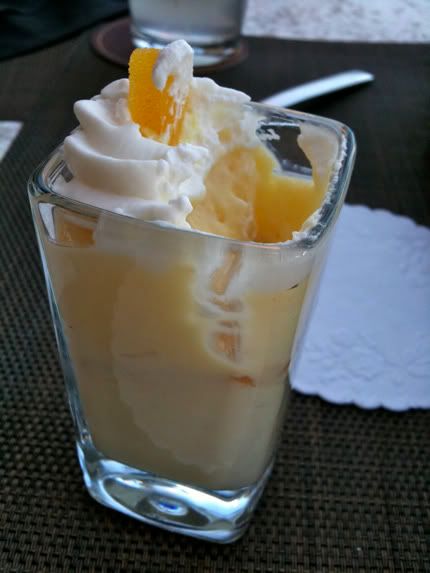 I had a bite. Divine.
-some cinnamon sugar kettle corn
Tried not to eat again, but since I had dinner at 5:30, I was hangry again a lil after at midnite.
-2 mini sweet potato waffles with pumpkin butter
That's what I call a day of good eats.
Body Bugg Stats:
Calories Burned:
1,956
Steps Taken:
4,538
xo,
Amanda