October 18
LOL @ Bella. I saw my backpack ransacked again. Figured I probably left an apple in there and a dog found it. Busted!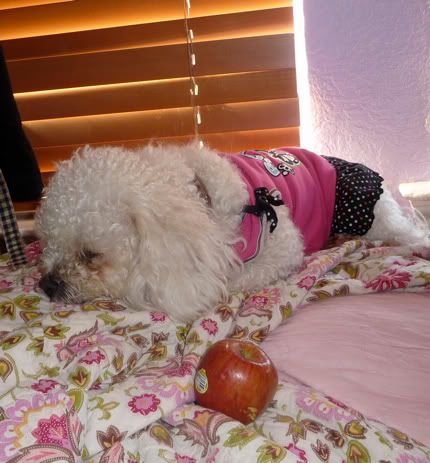 As soon as she heard my footsteps coming up the stairs she wouldn't even acknowledge the apple or myself. She acted like it wasn't even there, as if she had nothing to do with it. Hilarious.
-2 egg white omelet with a dab of whipped cream cheese
-yogurt mess (chobani greek yogurt, pumpkin, sunrise maple cereal, homemade pumpkin granola, sliced banana, half a packet of truvia)
-nescafe hazelnut instant coffee (used 2 packets this time, still watery and mostly flavorless. At my Dad's suggestion, I threw rest of the box away. This is cheap for a reason & Starbucks instant is more $ for a reason. Sad, but true. At least it tastes like coffee).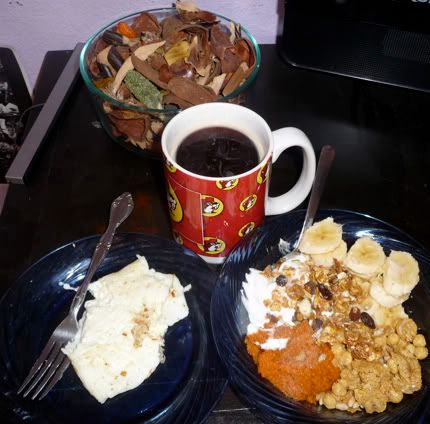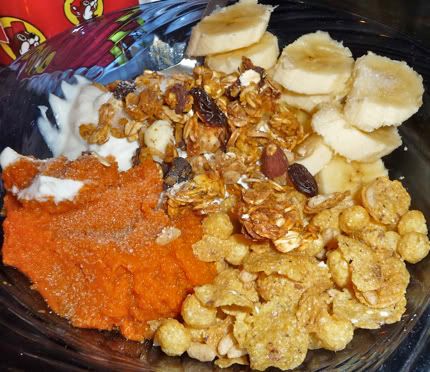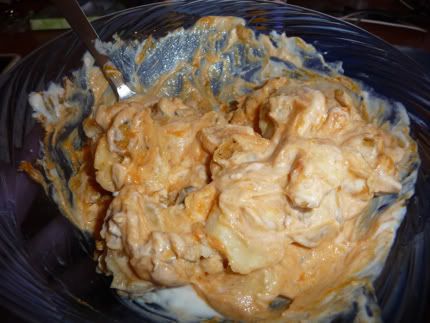 I woke up planning to make hot oatmeal, but instead wanting overnite oats. Too late. Yogurt mess it was! But my parents both wanted omelets, so I made myself a lil one too.
My Dad thought he'd try to go to work today, but after overexerting himself by taking a (much needed!!!) shower, he ended up being way too tired. And then his back started hurting. I've just been waiting on him (and my Mom, who has a sinus infection) all morning.
-the last of the spinach artichoke dip
-salsa
-blue corn and flax tortilla chips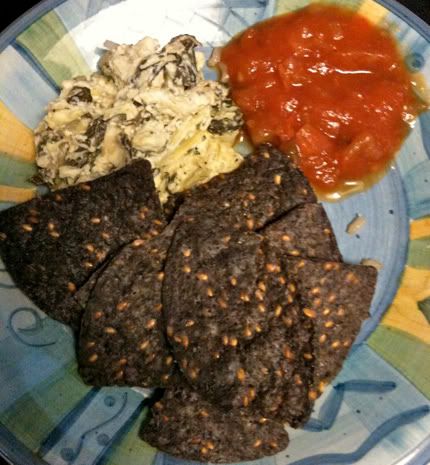 -leftover greek tapenade fish & brown rice
-organic grapes
-peach mango kombucha (GOOD)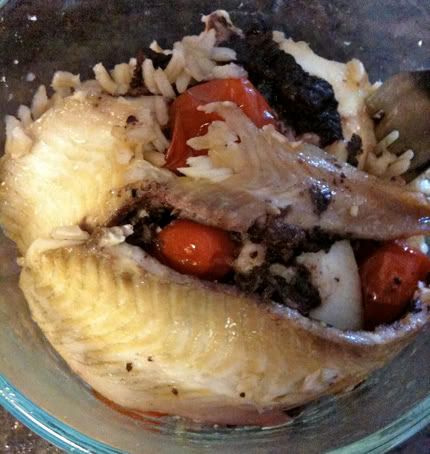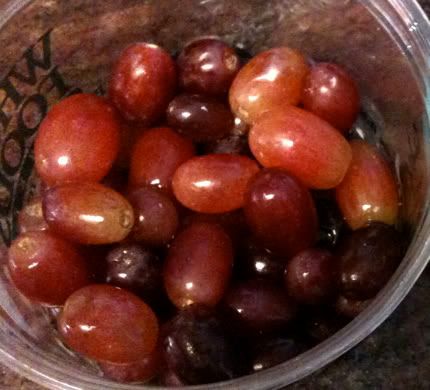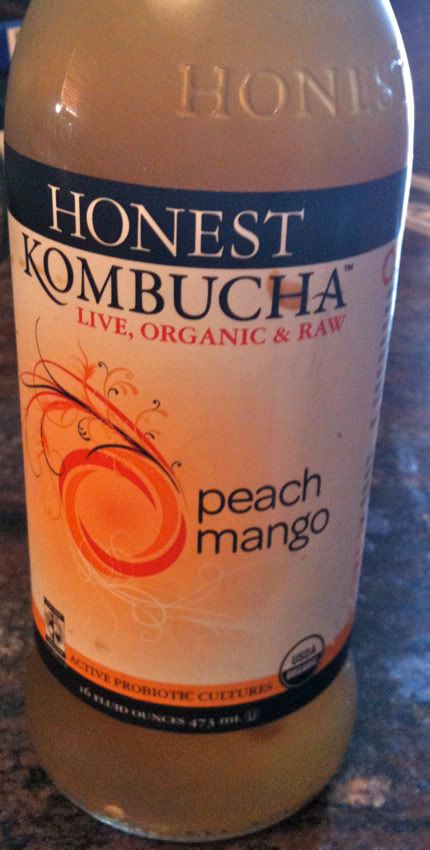 My Dad had to go back to the hospital for a chest x-ray. He thought he had a fever, so the hospital doctors thought he ought to come back to see if he contracted pneumonia or anything else during his stay. Poor guy can't get a break. He didn't register a fever at the ER, but they checked him out anyhow.
-veggie burger wrap (vegan boca patty, blue cheese laughing cow wedge, kraft single, pickle slices, mustard, ketchup on a brown rice tortilla)
-roasted maple carrot fries with ketchup
-roasted broccoli
-water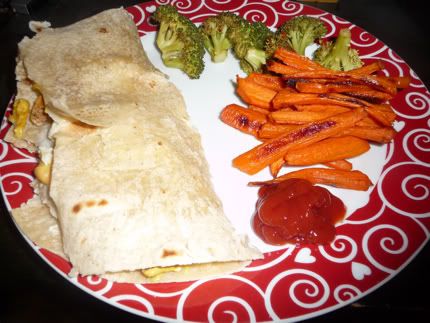 Deeeeeeeeelish.
But I do have a finger blister from peeling & chopping carrots. That's hard work!
-milkshake (almond milk, cocoa powder, small banana, tsp of dark chocolate peanut butter, truvia, guar gum, xanthan gum, ice)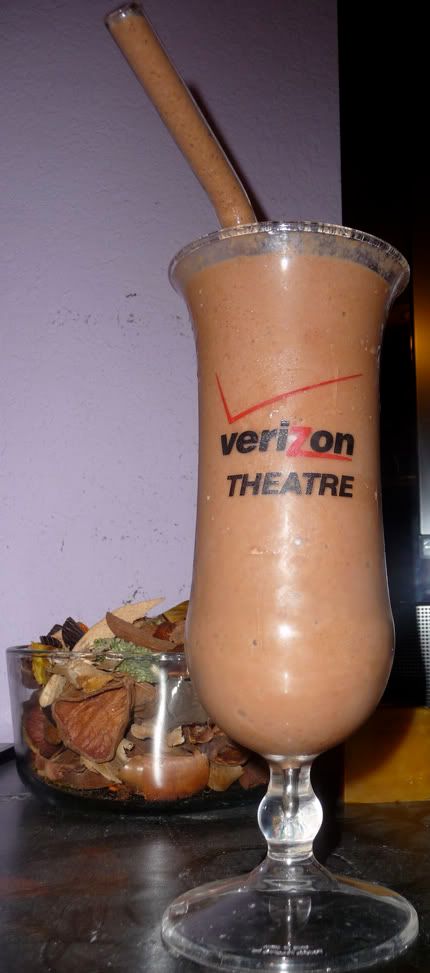 My Dad finally came home just before midnite with lots of pain pills. They think he hurt his back by not moving enough since he was cooped up in the hospital bed all weekend. He's still in severe pain (he normally will say his pain level is a 3 even when he's screaming in pain, but he said he's at a 8 or 9 now, yikes), but he's home. Again.
Hopefully tomorrow will be a better day for him.
Body Bugg Stats:

Calories Burned:
2,097

Steps Taken:
5,
769
xo,
Amanda