It's catch up time. I'm going to try & combine posts together, so sorry if they get a little long. I know I really should just start fresh from today, but I've already written every day out, as I went. I just never had the time to upload pics and put them all together. Until now.
But I'm going to MAKE myself learn better blog-time management during the week, so this doesn't keep happening. Maybe every other day if I
have
to some days, but I won't give you 7 days of posts (or, um, in this catch up period, 10 days, yikes) in 2-3 days.
So without further ado...
September 30-October 3
starts...
NOW.
September 30


Workout:
-32 min cross ramp
I still hate cardio.
-cran bran vitatop with maple pumpkin butter
-hazelnut flavored iced coffee with almond milk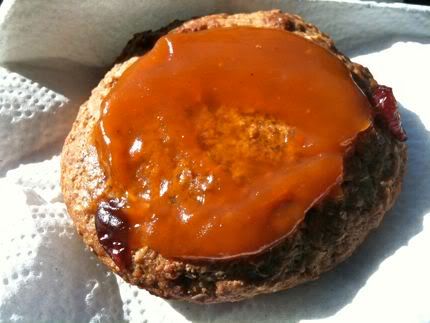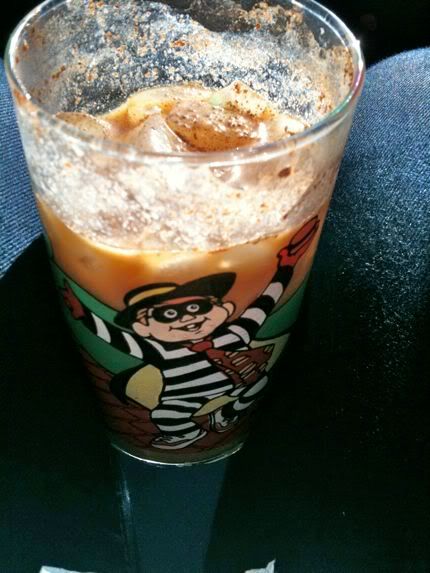 -small apple (leftover from yesterday's panera)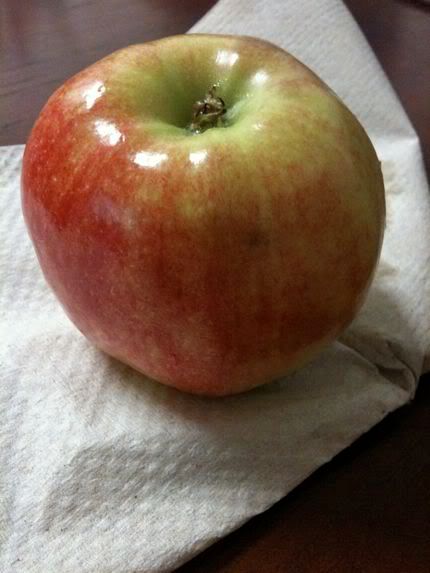 -single serve pack of peanut butter with celery sticks
A little Princess decided to keep the leftover veggies and who am I to stop her? I'm just happy she's a vegetable lover!
The plain (creamy) pb & co is
so
delicious. Up until now I've only tried the flavored,
well
, flavors, but the plain is amazeballs too. Must buy full sized jar. Asap.
-veggie soup w/ a couple tortilla chips crushed on top (and had about 1/2 a second bowl later with a tiny bit of shredded cheddar melted on top)
-water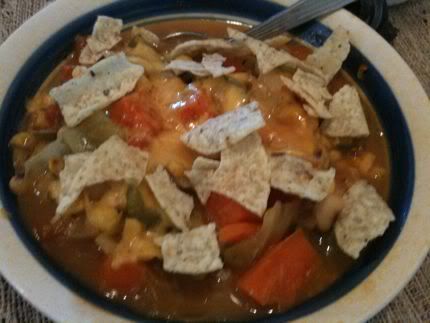 -grande soy misto
KK and Na-Na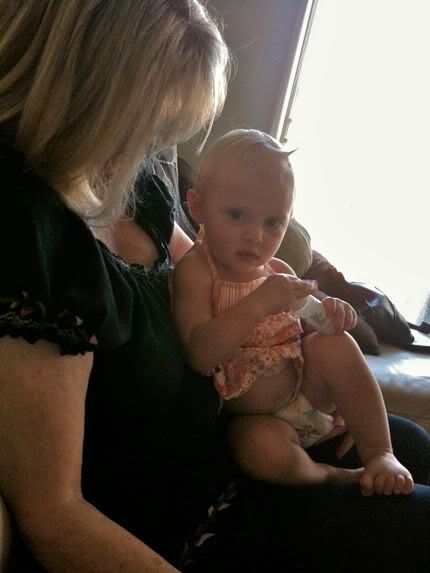 Reesie and Na-Na
-chips & salsa
-shrimp fajitas (pretty much just ate 4 pieces of shrimp, 1 small corn tortilla, a dollop of sour cream, & a dollop of guac with like 2 bites of rice & like 2 bites of pinto beans)
-GIANT sangria
-water
-2 random shot things (some kind of coffee liqeuer, maybe? IDK, they just brought them to me with the bill *shrug*)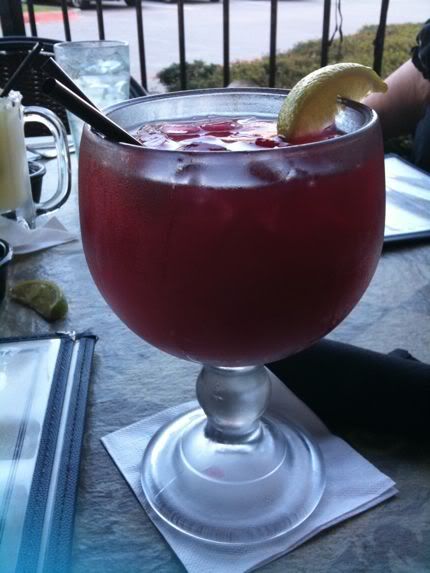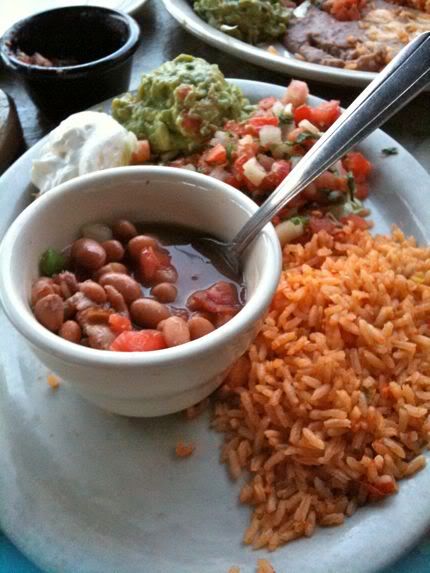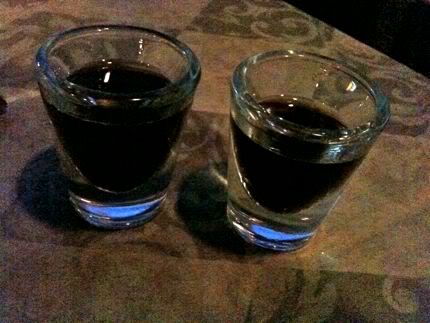 At first I thought I was crazy for ordering a drink bigger than my head (I didn't realize it when I ordered it), but not only did I finish it, but I wanted another (smaller) one. Ridic. I didn't get one though.
-about 85% of a Mickey D's "hot" fudge sundae with like maybe the equivalent of 1 tsp chocolate nut butter (mix of hazelnut & almond) to mix it up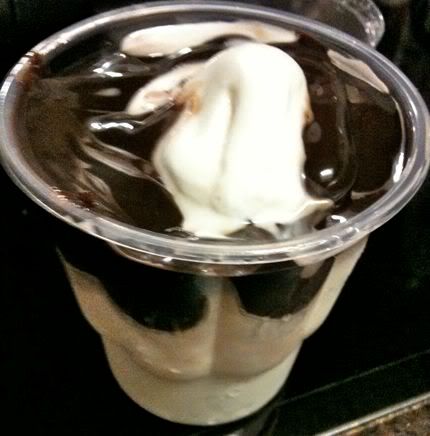 Usually when I order these it's after a restaurant meal and I'm too hungry to eat it right away, so I have to save it for later and put it in the home freezer, which (duh) makes the hot fudge cold. So tonite I KNEW I shouldn't order one, thanks to my copious liquid calorie consumption of the day, but I was still a bit hungry and excited to just go for it and get the hot fudge. ONLY THE FUDGE WASN'T HOT. It tasted cold, just like if it had been previously frozen. Not cool McDonalds, not cool at all. If I'm going to eat chemically-laden foodlike substances, the least you could do is make it worth it. Gosh!
Body Bugg Stats:
Calories Burned:
2,464
Steps Taken:
11,711
September workout calender:
======================================
October 1
-venti soy misto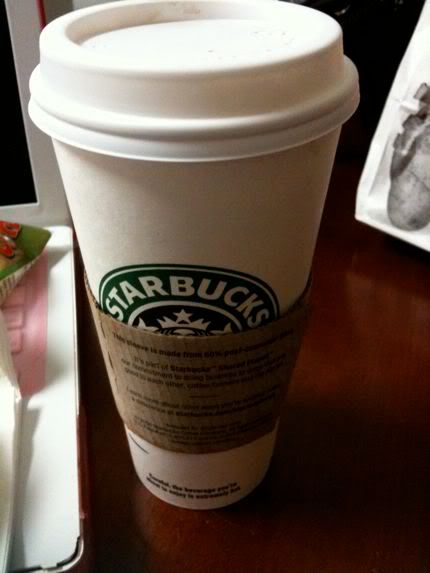 -egg mcmuffin
-apple slices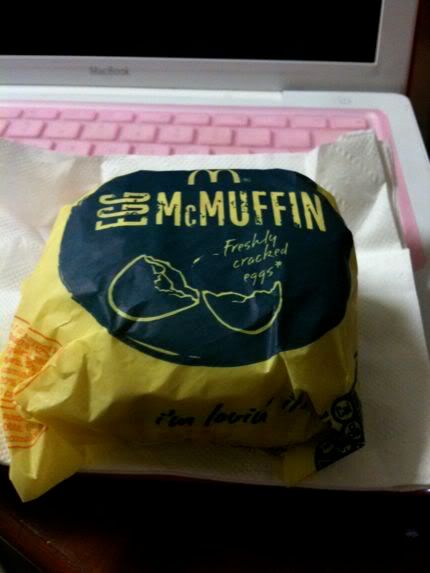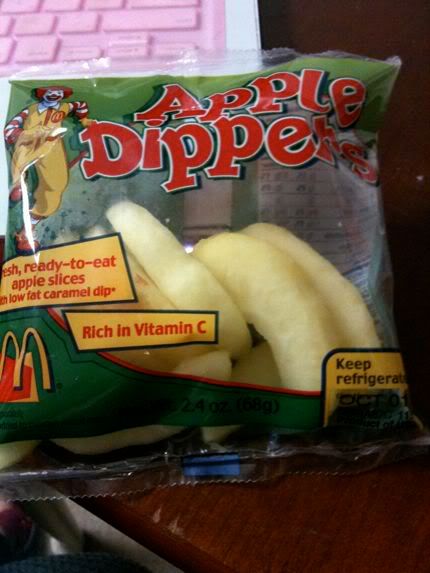 No time to make the omelet I DREAMED of (not literally, but I really wanted to make it lol). I went to Starbucks and the location I went to doesn't have ovens, apparently, so no breakfast sandwiches. Um. Stupid. The ONE time I really wanted to try one! Typical.
At the last second I reluctantly went for Mickey D's, only because I was STARVING and it was basically my only option. It wasn't bad. I don't really understand why they peel their apple slices. That's where 90% of the nutrition is. But whatever. Better than a fatty side.
-side mexican salad with leftover fajita shrimp, peppers, and onions topped with cottage cheese mixed with salsa
-2 tablespoons of lemon hummus with blue corn and flax tortilla chips
doesn't look appetizing in pic-form, eh?
-banana split lollipop (thanks, Ryli!)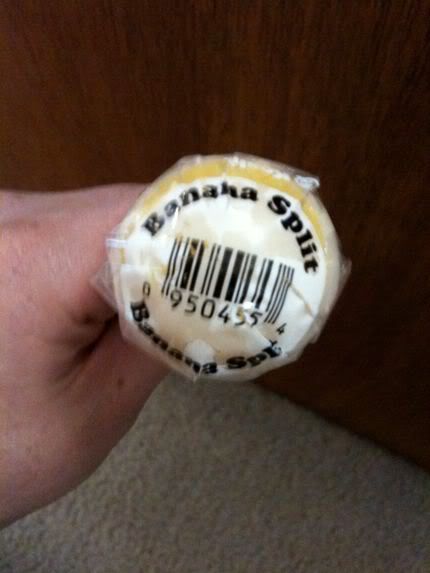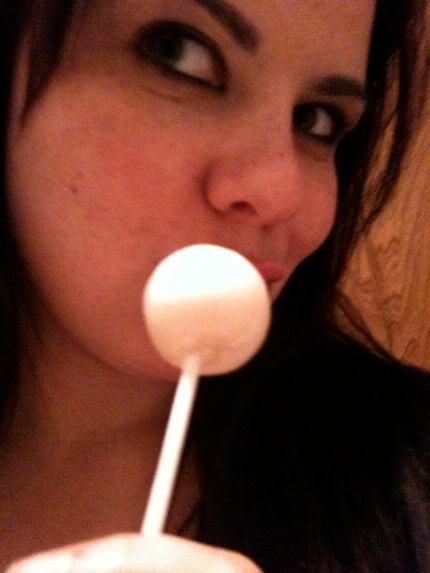 LOL more work boredom bathroom pics ;)
-small piece of banana bread I couldn't resist from the work fridge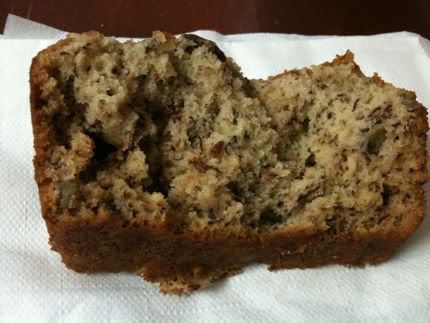 -veggie soup
I worked all day today. Impressive, right? OK, not really. But damn I was NOT used to it. I almost had a nervous breakdown. I was so bored.
-buffalo "chicken" sandwich (sugar free whole wheat bun, faux chicken patty, hooters hot wing sauce, all natural light ranch....and half way thru I added a pickle for crunch)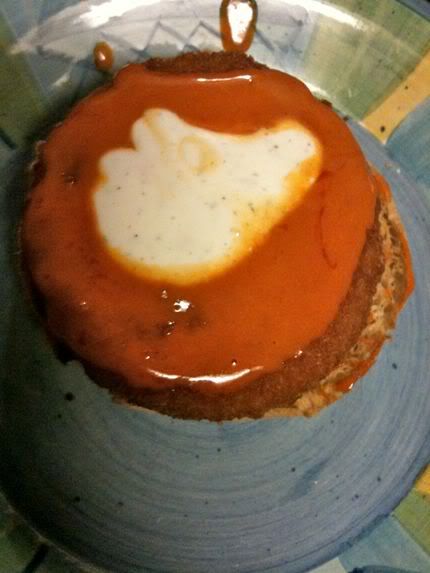 GOOD! Already dreaming about having this for lunchies tomorrow.
At first I tried to convince my Dad to just go to Hooters with me (
lol, now that's kind of an odd sentence...
), then he tried to convince me to go to Sauced (a wing place by our house he's never tried but wants to). Instead I just made us faux buffalo chicken sandwiches. We weren't disappointed. At all.
-handful of roasted sweet potatoes (ate some plain, some with ketchup, and one dipped in peanut butter)
======================================
October 2

Workout:
-5 min treadmill
-arms & legs
-4 min treadmill
-coffee via with english toffee stevia
-3 egg white omelet with cream cheese & maple pumpkin butter
-small slice of toasted sourdough with cream cheese, maple pumpkin butter, & a small amount of peanut butter
-organic veggie sausage with maple drizzle
-roasted broccoli
-hooters faux chicken buffalo chicken sandwich with cream cheese & a pickle slice dipped in ranch-water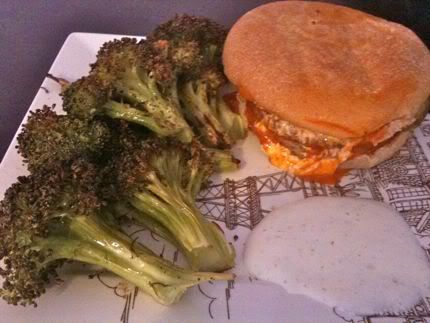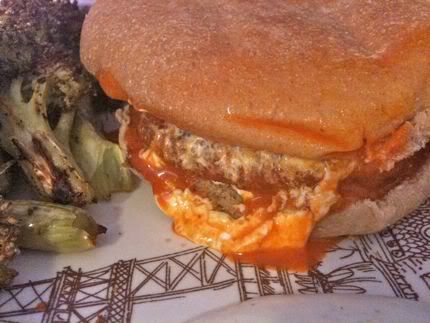 Not as epic as last nite, but still tasty.
-healthy stevia peach cobbler with a little maple vanilla coconut milk ice cream, a drizzle of chocolate hazelnut butter, and a drizzle of chocolate almond butter
-vanilla caramel hot tea with english toffee stevia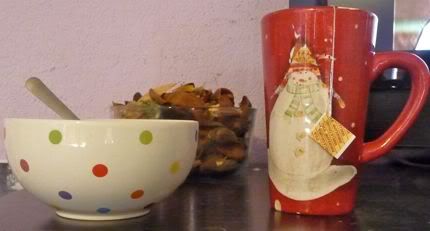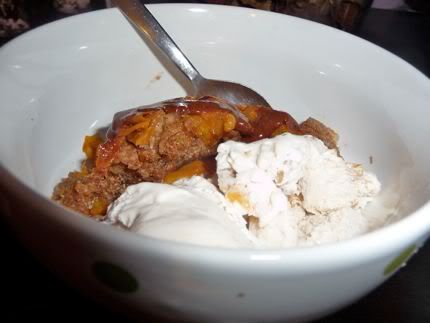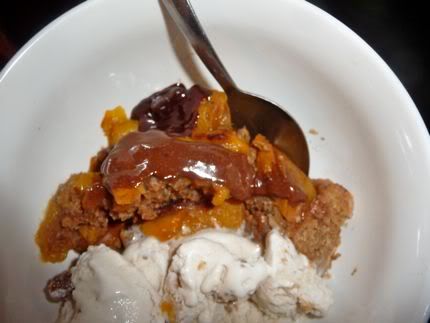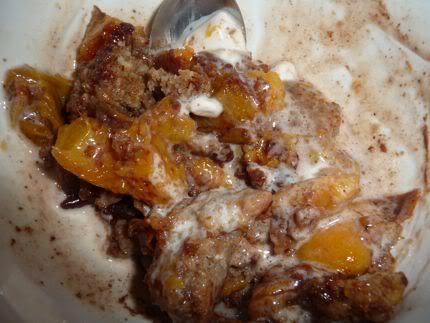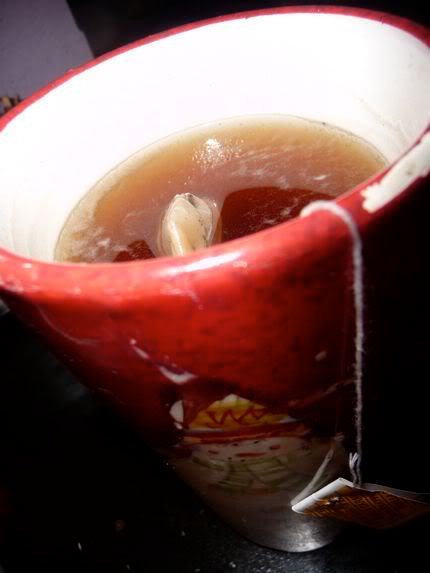 I wanted a smoothie, but didn't have any fresh fruit (though was willing to go for the frozen) or almond milk. Or any milk. Ugh. Not that having dessert for a snack is too rough, healthy or otherwise :). Just needed a lil somethin' somethin' to hold me over 'til a massive dinner. The tea was simply there to help combat my fatigue. Which is ridiculous, because I think I went to bed somewhere between 11 pm and midnite, come on I should be extra awake!!
The tea was actually sweeter and more dessert-like than the cobbler. Who woulda thought?
-4 courses of melting pot (swiss cheese, salad nicoise, lobster indulgance, & white + dark chocolate flambeed with amaretto)
-2 glasses of pinot noir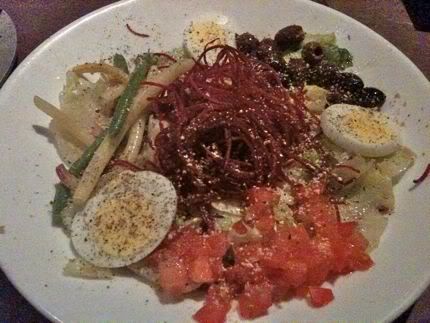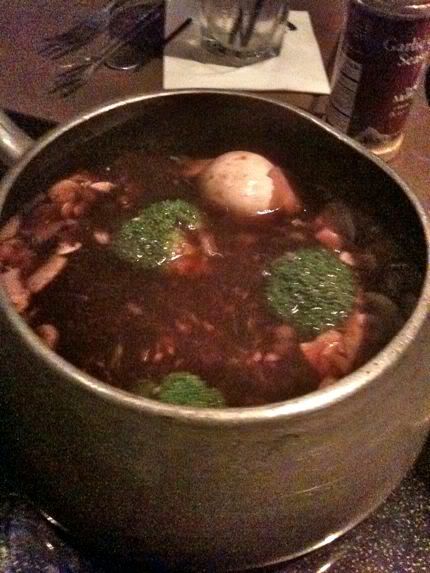 chocolate on fire!!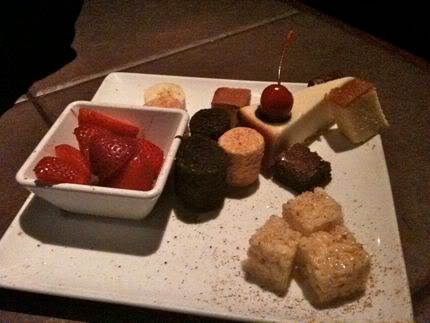 + 1
Pretty sure the portions sizes have gone down significantly. Don't get me wrong, there was still MORE than enough food. But I feel like they charge more now for much less food. I'd take less food for less money :-P.
The reason for the nite out?
Well
, when I was in college my Dad made me a deal: every time I got a 4.0 GPA for the semester he would take me out to the Melting Pot. Well, I graduated well over a year ago, but I still had approximately 3 saved up Melting Pot "winnings" in my back pocket and decided it was about time to cash one in! :)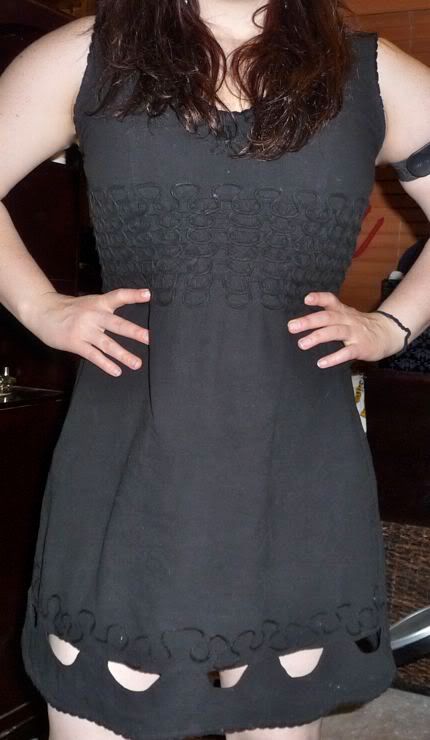 & joining the world for the first time out of the box and out of my home...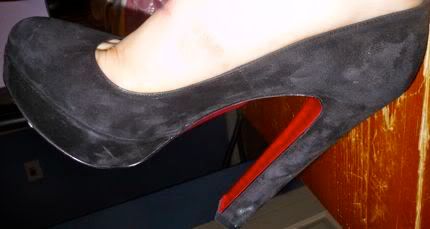 COMFY! True story. I'm not sure why they felt so tight when I tried them on before. They're perfection. Oh, swoon. Now I just need to find a good suede protector so they'll stay with me forever & ever.
I love going out, but how can I resist coming home to this lil love muffin?!
Lil smiley head. I love her SO much.
Body Bugg Stats:
Calories Burned:
2,465
Steps Taken:
8,876
======================================
October 3
-1 sweet potato waffle with chocolate almond butter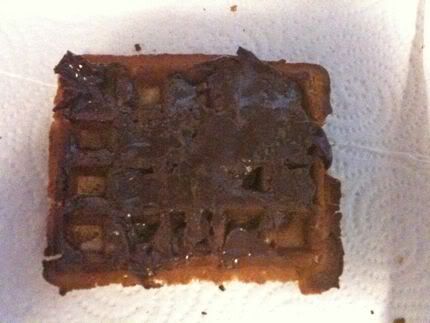 Workout:
-37 min cross ramp
-stretching
-a few bites of zucchini and pumpkin bread
-1/2 of a breakfast taco with egg whites, cheese, sour cream, black beans, and salsa
-part of an omelet with tomato, pesto, spinach, and mozzerella
-breakfast potatoes with ketchup
-coffee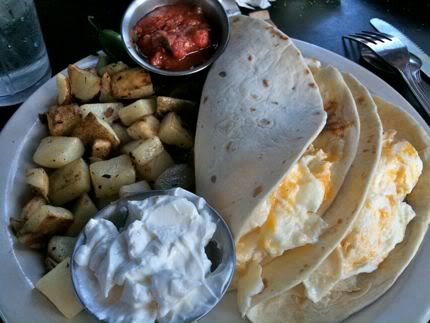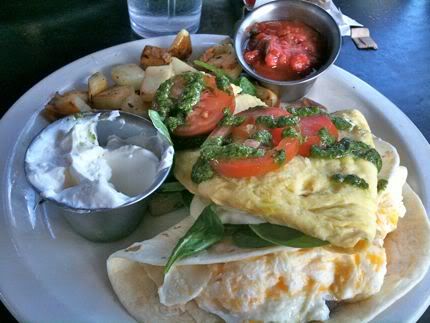 I couldn't decide between the breakfast tacos and the specialty omelet of the day. I got the tacos and my dad got the omelet. He offered to split 50-50. SCORE. Both were equally delicious. Mmm.
-the other half of the breakfast taco
Flowers my mama got me....
Pretty!
-spaghetti with mushroom marinara with vegan butter garlic bread
Body Bugg Stats:


Calories Burned:
2,560
Steps Taken:
12,529
Stay Tuned for the next installment sometime later today...
Talk about a LONG post, phew.
xo,
Amanda