October 17
-overnite pumpkin oats (1/3 cup oats, 1/2 cup greek yogurt, 1/3 cup almond milk, maybe 1/3 a cup pumpkin, 1/2 a smushed banana, a few drops of liquid stevia, & copious amounts of both cinnamon + pumpkin pie spice topped with homemade pumpkin granola, a sprinkle of flax, cacao nibs, & half a tbsp of naturally more pb)
-small pear on its last leg
-cup of nescafe hazelnut instant coffee (horrible, didn't even finish. Tastes like water)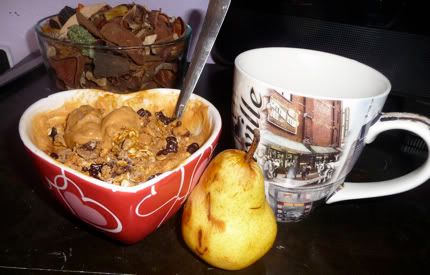 I thiiink I tried overnite oats once before and thought they were too mushy. These, however, ROCKED.
-polenta lasagna
-side salad with balsamic
-raw veggies with ranch
-green tea
-bottle of water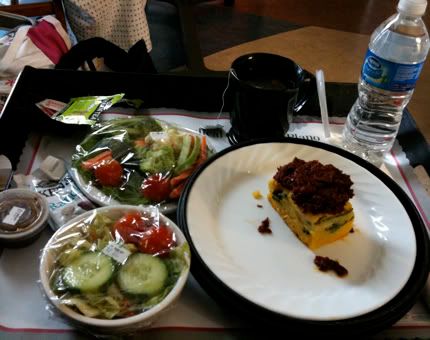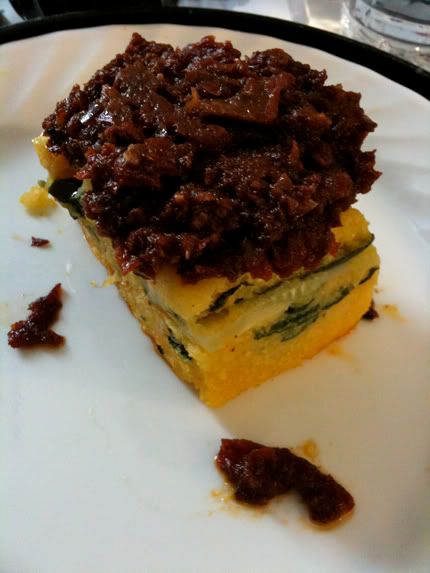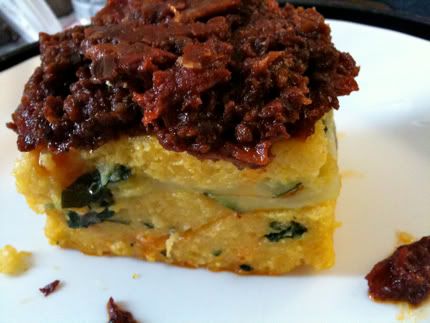 Hospital food. Enough said. No, actually it was decent, just not amazing. Which is as to be expected, EXCEPT, the menu descriptions made their food sound gourmet. So silly if it's not true.
Look who's finally home (and who's crazy excited about it!!)
Yay.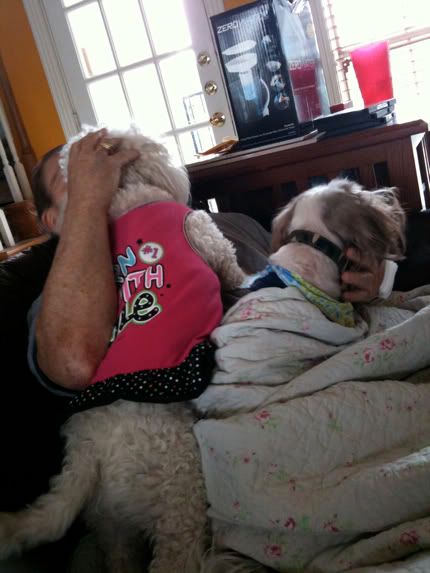 -blue corn flax chips with homemade spinach artichoke dip mixed with a littttle lemon hummus
-water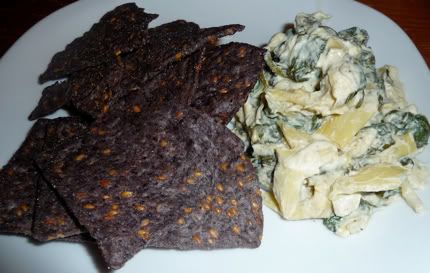 My Dad is supposed to build back up his iron supply, so I made some spinach dip. Only to eat at least half of it myself. My bad. He wasn't very hungry. I was. I love dip. Oops.
-glass of red vino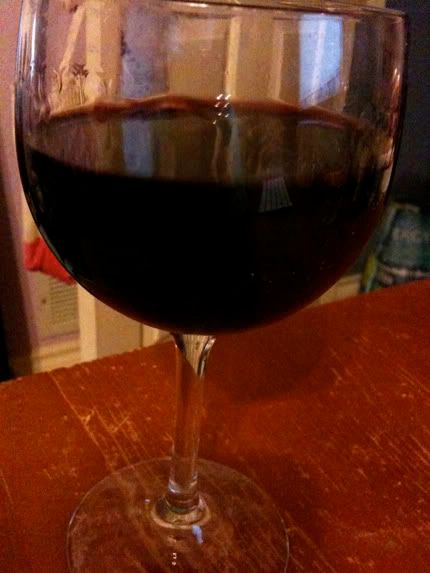 -small piece of flounder with greek olive tapenade & a tiny speck of garlic & herb laughing cow with leftover shrimp & roasted tomatoes
-brown rice
-another half glass (if that) of vino
-water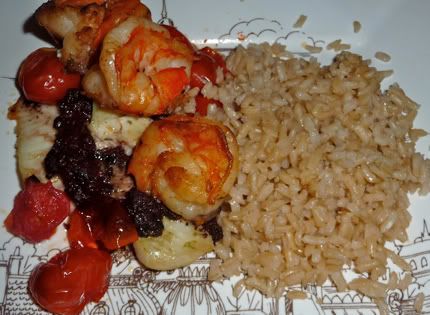 Delish.
-2.5 or so broken up gluten free graham crackers topped with tiramisu flavored mascarpone and white + bittersweet chocolate chips
-water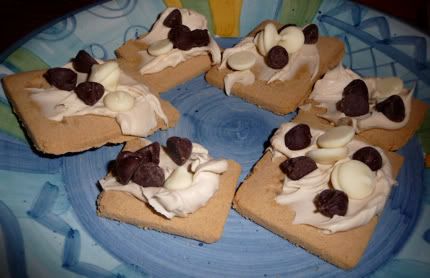 I'm not really into this mascarpone, but all in all it was a good combo.
Body Bugg Stats:

Calories Burned:
2,121

Steps Taken:
5,676

xo,
Amanda