October 16
I planned to pick up fruit & cottage cheese and/or oatmeal at the hospital cafeteria, but got there at 9:20. They close from 9-11. LAME. So my Mom and I quickly ran over to the Frullati stand in the ER area while my Dad had his endoscopy.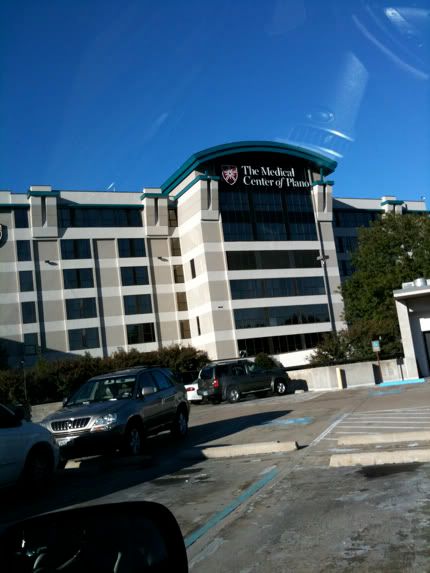 same hospital I was born at. Though it was called HCA then.
-egg, ham, & cheese bagel
-awful vanilla coffee with 1 hazelnut creamer + a packet of stevia in the raw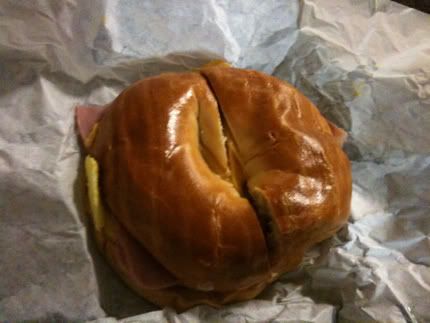 you know it's gotta be bad if this black coffee loving girl puts both cream AND sweetener.
The bagel tasted like a bland soft pretzel, the eggs were mediocre at best, no idea what cheese they used, and the ham was fine, but it's still...ham. It's the same coffee (diff flavor) that I bitched about last week when my Dad and I went to get his blood work done, and yes, still watery and awful.
And, to top it off, the Frullati guy was pretty much a dick. Why do so many people who work in hospitals treat everyone like assholes? They really need to do more personality tests for compassion :-P.
And? I was starving again an hour or so later. I held off for maybe 2 and a half or 3, but it's becoming more and more clear that processed foods have NO staying power. Add that to the fact that they're made up of chemicals and remind me why they're so prevalent in the American diet again? Yuck.
ANYWAY, on to
more important things
. So, my Dad's endoscopy showed an ulcer. Which makes a lot of sense, as my Dad has been complaining of feeling like he had an acidic stomach lately. And he NEVER feels bad. He thought it was stress. Maybe. But it was also clearly the ulcer. Poor guy. But lucky it's not anything more serious, thank God. They said it looked like it was healing on its own, so they weren't going to cauterize it. I didn't really like hearing that, fix that up, dammit. But I guess they know what they're doing.
They did end up having to give him 2 bags of blood, as he'd lost a little too much of his own. :( Luckily, he didn't seem to have any reaction and it all went well.
-part of the smorgasboard of whole foods salad bar I made last nite (I made one hot box & one cold box, but only ate the hot last nite)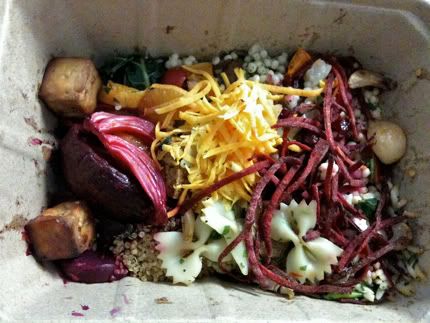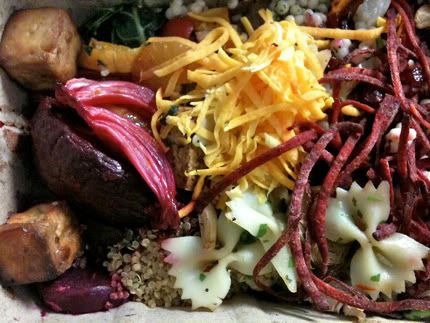 It was pretty terrible. Independently some of the grain salads are great, but collectively? Not so much. And this just reinforces my hate of cooked beets even more. I've been desperately
trying
to learn to love them, but the hate lives on. Indefinitely. I learned that I do quite enjoy the raw, shredded variety. Good enough. I'm done forcing the issue. Cooked beets (that all taste like they come from a can), we are THROUGH!
Since I threw a lot of that away, a couple hours later my Mom and I decided to seek out lunch for her and a second round for me (ha). I didn't really want Frullati b/c they're mostly sandwiches & I'm starting to feel over yeasted (not in "that" gross way lol, I'm just very sensitive to EATING too much yeast and I get stomachaches and my tongue starts to hurt. Weird, I know) and I also felt a little over glutened (again, I don't think I'm intolerant, just sensitive). Well, you know the drill....cafeteria closed at 2, we got there at 2:26. Yep. Back to Frullati hell it was. I used to
LOVE
Frullati. I'm curious if my tastes changed or their quality. I'm betting half and half.
-salad platter (I use the term salad loosely...it came with tuna pecan salad, chicken pecan salad, pasta salad, and some gross fruit salad on top of tossed salad...yeahhh. The tuna salad and the tossed salad were pretty good, but the rest sucked. Who still thinks watermelon is good in October? Seriously? Toss that shit!)
-small chocolate banana smoothie (perhaps with protein powder. I asked for it, but technically never saw it added, so who knows? And who cares? As if it made a difference. It tasted like a cup of pure hershey's syrup. Ewww. Yet I drank it all. Whatever. I'm dumb. I thought it would be made with their fro-yo and a banana or something, who knows what I really got. Ew).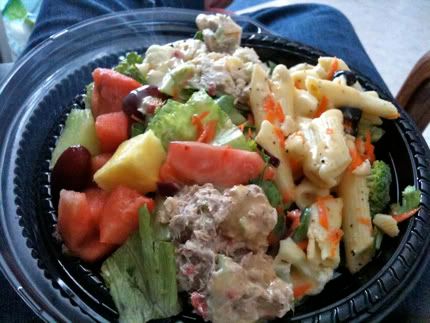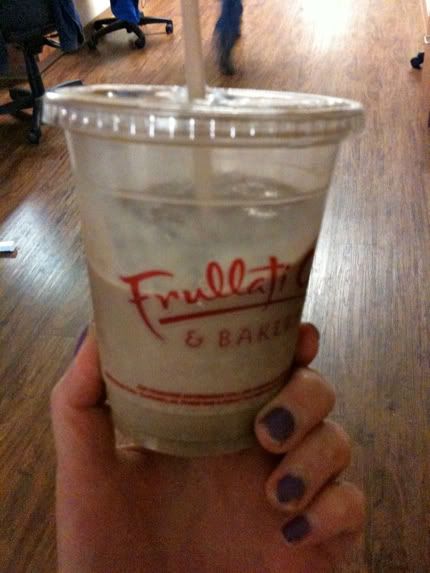 While I was in the ER area again, I popped in the gift shop and bought my Dad a
Happy Boss's Day
balloon, lol. I had planned on surprising him & taking him out to dinner or something, but alas the iv's he was hooked up to kinda got in the way of that. It's the thought, right? ;)
BTW, we totally figured out my official job title! It's only taken us about a year and a half, lol. Whenever people ask what I do in my head I'm always like "uhhh...." and generally just write down Marketing, even though that's not entirely true. I do market the business and the nonprofit, but that's not my main responsibility at this time. We always joke that I'm basically the CEO since I kinda run the place, but I came across a more appropriate title: COO. Chief Operating Officer. Oh yeah. That's me. Does it make me sound important?
Haha
.
Around 5:30 or so my Mom and I left the hospital for the nite (we'd been there since 8/8:30-ish that am). And headed back to Whole Foods. What? Are you surprised?
-Dr. Zevia (a little heavy handed on the cherry flavor, but otherwise pretty good!)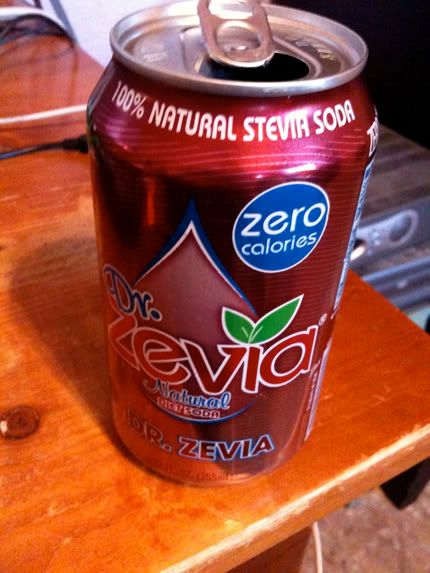 -Whole Foods Hot Bar (yes, again)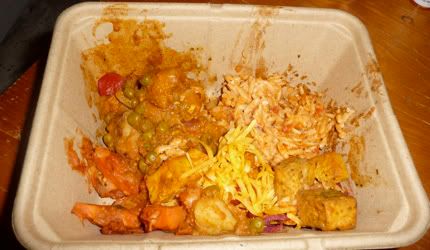 Something in this was too spicy. Boo. Kinda ruined the whole thing. Plus, I think it was just reheated leftovers from yesterdays offerings. Can they do that? I guess so. I did only spend $8 on this one. Last time I paid attention it was $13, so hey lol.
Everything I ate today was pretty terrible. But who cares? Because my Dad is gonna be OK :).
Body Bugg Stats:


Calories Burned:
2,099
Steps Taken:
8,359
xo,
Amanda