October 14


Workout:
-30 min cross ramp
-stretching
-brown rice tortilla with pumpkin mixed with whipped cream cheese & stevia & warmed up
-caramel coffee via
-strawberry banana smoothie (meant to add protein powder, but forgot, grr)
-veggie sausage patty (since I forgot the protein powder, I had this as a last minute addition to get at least a lil protein somewhere)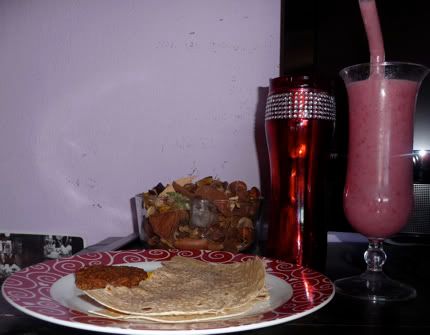 Stopped by a fave, local boutique after workie, but before Kendyll-time and picked up these earrings I meant to buy the other day...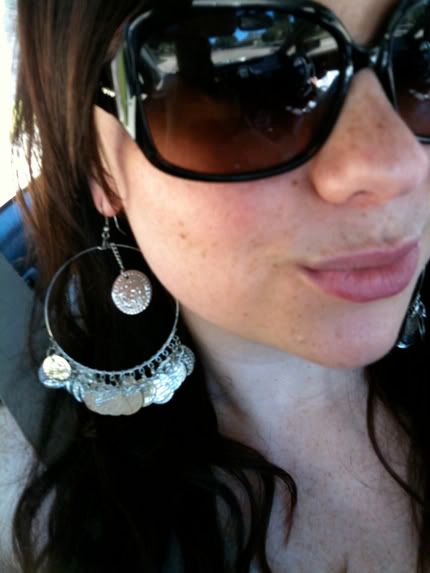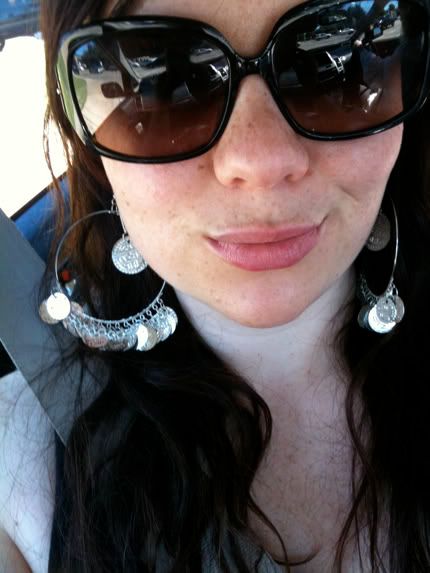 I also bought them in gold. What? They were cheap already, plus 10% off, plus donating 10% to a breast cancer charity. How could I not?
-vegetarian chili with greek yogurt, guac, & crushed blue corn flax tortilla chips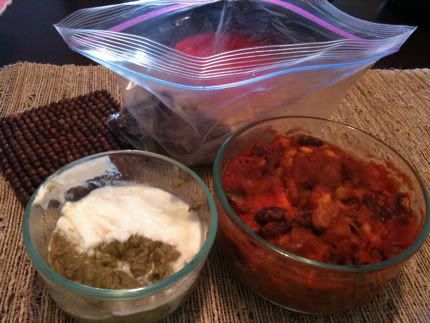 -maybe half of a medium root beer (wasn't carbonated enough to my liking...no use drinking your calories if they don't taste good!)
-a few bites of cheese curds dipped in marinara ('til I found out they were 570 calories and bye bye cheese curds)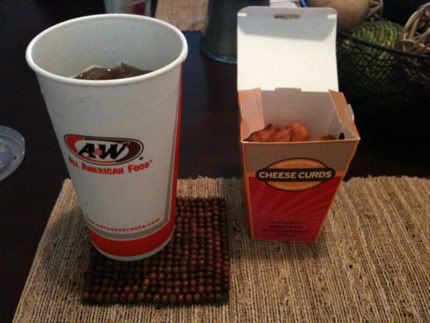 Don't ask why, but I've wanted to try those cheese curds forever and never have. I wasn't even really hungry but decided this was a good opportunity (we were already at A&W for root beers). I mean, they're OK, but as I've said 10,000 times, I don't even like fried food. Or cheese that much (besides kraft singles or good goat cheese, of course).
Requisite Kendyll-age: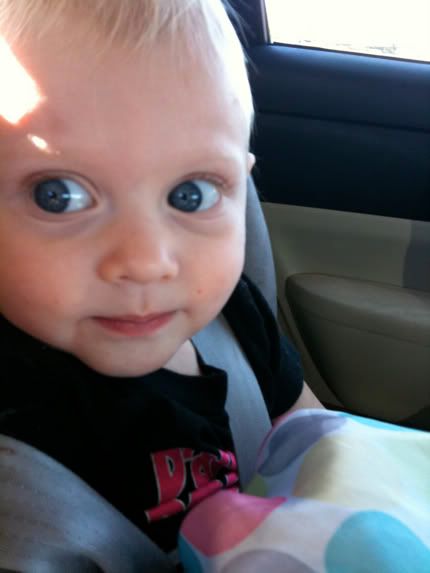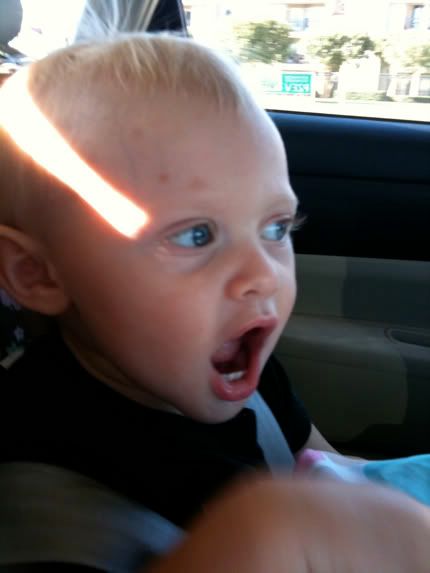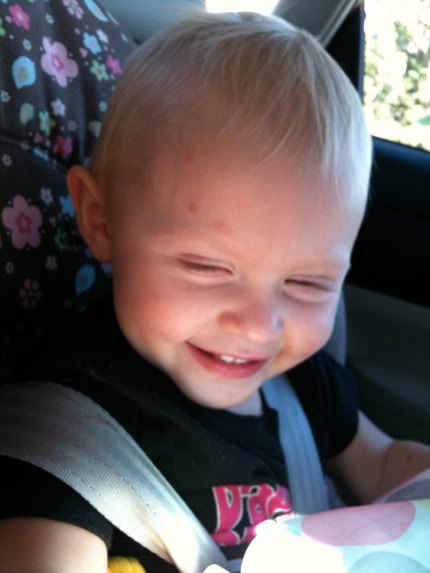 -chips & salsa
-2 shrimp fajitas with corn tortillas, onions, peppers, rice, beans, pico, sour cream, & guac
-2 skinny margaritas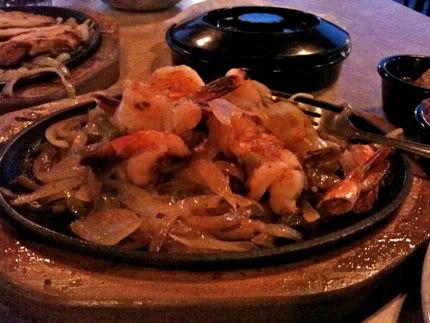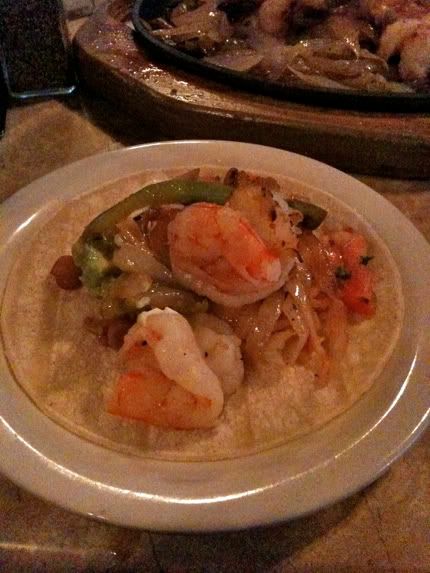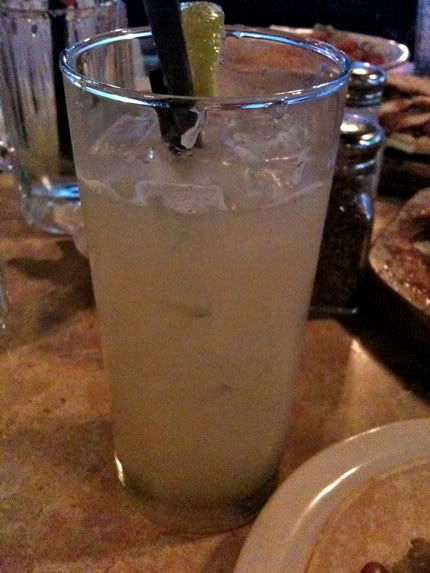 -2 pumpkin oatmeal chocolate chip cookies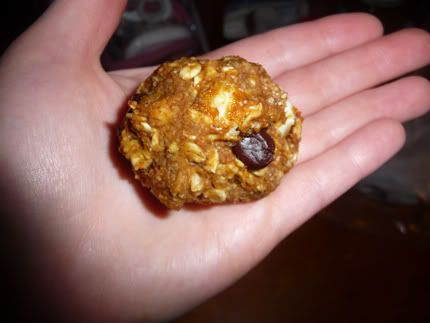 My Dad had to go to the hospital tonite. Without going into the details, he had some gastrointestinal issues. At first, the doctors thought he may be having a heart attack, but his ekg came out clear. They still don't know exactly what is going on. He's not in pain, just tired and dizzy.
I went to bed early-ish, like a real asshole, but will be with him tomorrow.
Body Bugg Stats:


Calories Burned:
2,607
Steps Taken:
12,448
======================================
October 15
-cinnamon pumpkin pancakes (pretty good, but not pumpkiny enough and hurt my belllly, wah)
-1 fried egg over medium
-french toast flavored coffee with stevia in the raw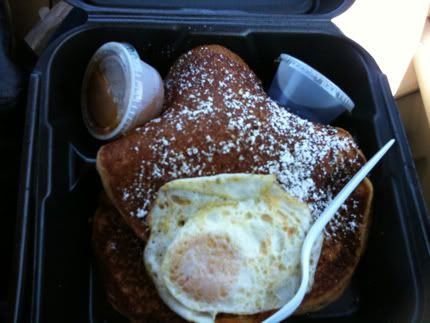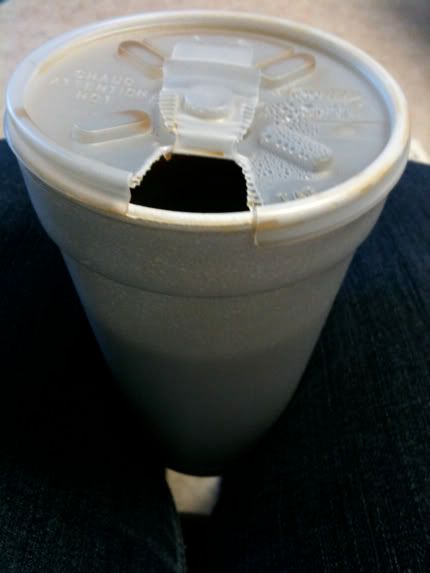 Grabbed breakfast from Cafe Brazil on the way to the hospital to visit my Dad. They've decided they think he has a stomach or intestinal bleed, but they aren't sure
why
.
Tomorrow they're going to do an endoscopy and hopefully find out and fix it. Really hoping it's no big deal *fingers crossed* My family is all worried, but he's still doing about the same (no pain, no real symptoms besides bathroom stuff no one wants to hear about, blah blah). Not great, but better than getting worse. And he seems less weak? Granted, he's been in bed most of the day....but the nurses did have him walk around once and he said he felt better.
-a small size plain froyo with fruit and a tiny bit of cheesecake (so excited they have small cups now! I have a hard time not filling up those huge ones to the brim)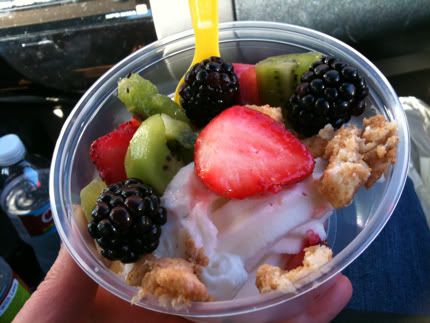 -whole foods hot bar yumness
-grape recharge
Looks like mush, tastes like heaven. Although it's always pretty lukewarm. They need better heaters...
-1 pumpkin oatmeal chocolate chip cookie
-1 caramel tim tam
clearly a little bit on the old side...
I'm not really sure why my cookies turned more into balls and didn't flatten out, but oh no biggie.
Body Bugg Stats:


Calories Burned:
2,139
Steps Taken:
7,344
xo,
Amanda