The day I was hoping to catch up on the blog our Verizon Fios went out. So not cool, huh? No tv OR internet?
The horror!
Yes, I did go to bed extra early that nite.
I still have tons saved to post, but for now Jenny McCarthy just wanted to say hi ;)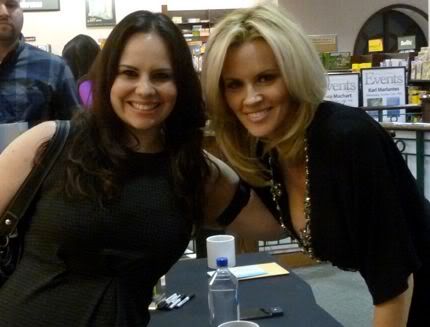 I'll be back as soon as I can to share some good eats, pics, & stories.
Thanks, as always, for the patience with me.
xo,
Amanda