September 28
That is calories BURNED not consumed. ;)


Workout:
-32 minutes cross ramp
-sweet potato wafflewich with omega-enhanced better 'n eggs, organic veggie sausage, & maple syrup
-extra sweet potato waffle with chocolate almond butter
-a few organic strawberries & pineapple chunks (ew chunks is not a word that should be used to describe food)
-hazelnut iced coffee made with almond milk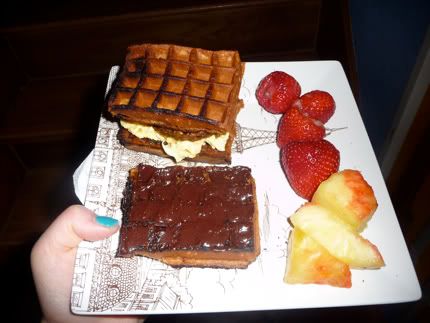 my bad, had the toaster on a little too high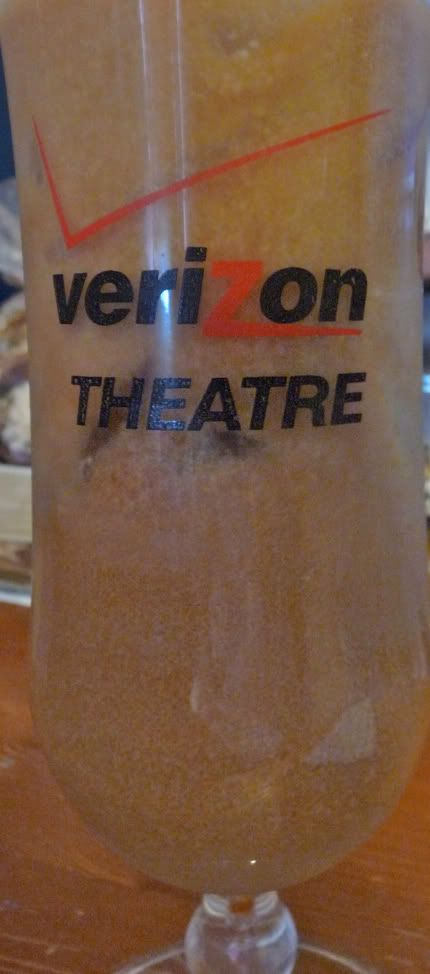 Yeah, my eyes were way bigger than my stomach. The waffles are technically 3 to a serving, so I thought I'd give it a try to try to fuel myself for an even longer than usual time. But nope, no go. I'll finish it later. I should have realized, considering I've been bragging that the wafflewich & fruit alone has been powering me through the entire morning and afternoon, but whatevs.
-finished most of the rest (my Mom stole some fruit)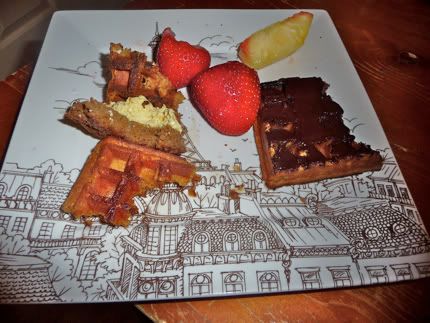 I was looking at my blog entry from last week & saw the pei wei and it sounded really good to have for lunch again...
-ginger broccoli shrimp & tofu with brown rice
-grande soy pumpkin spice misto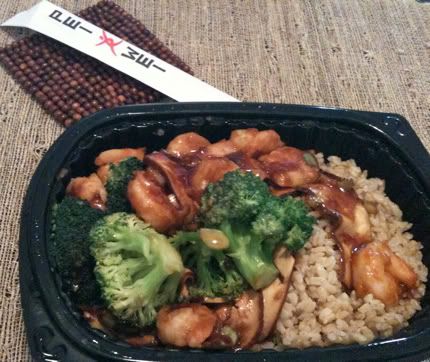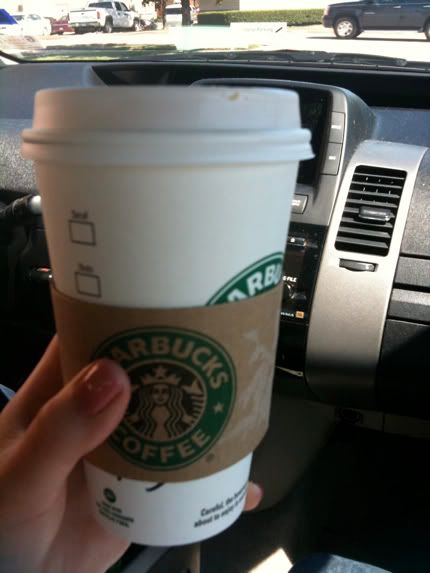 Eh, the Pei Wei was not as good this time. And the Starbucks guy was SO
frazzled
. I ordered a venti, he gave me a grande. And he almost made it with 2% dairy milk before I reminded him it was soy.
-the rest of the ginger broccoli blah blah
-water
Kendyll drove us to Target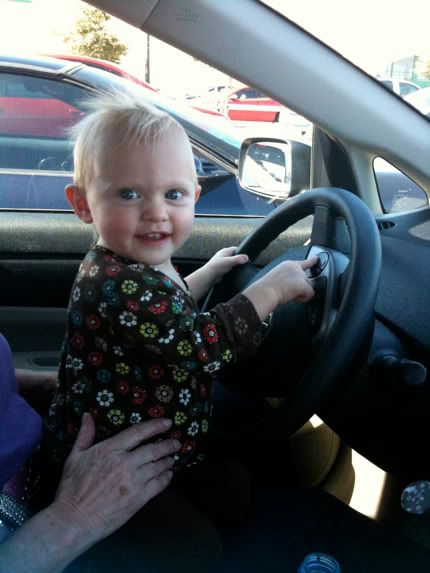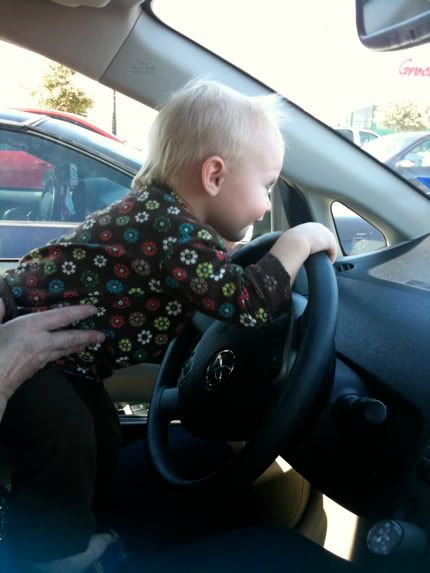 To buy big girl pj's!
I think she liked the final decisions...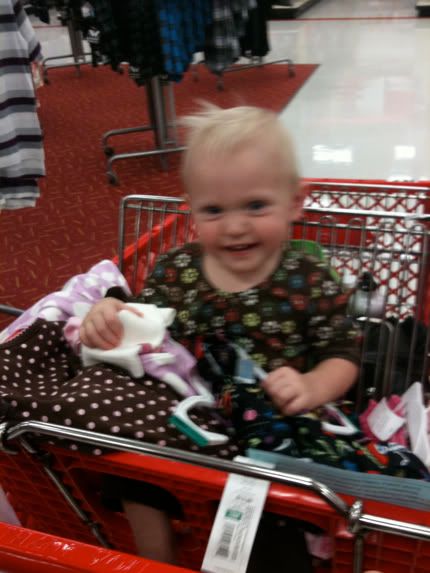 Time to go home!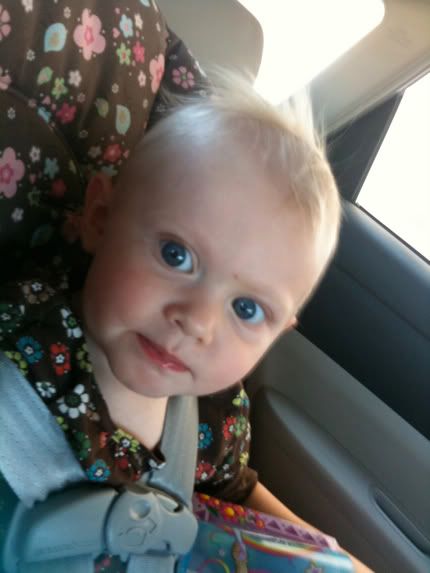 Mmm, wa-wa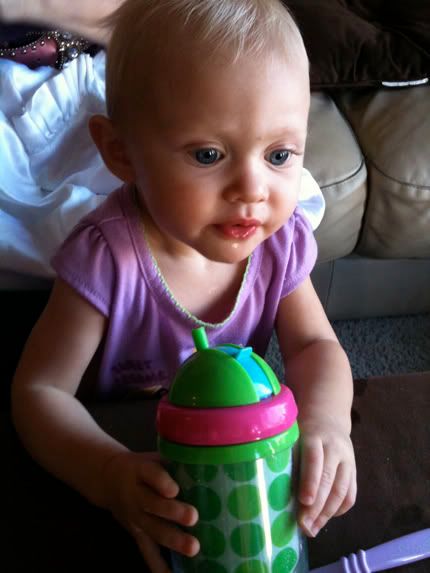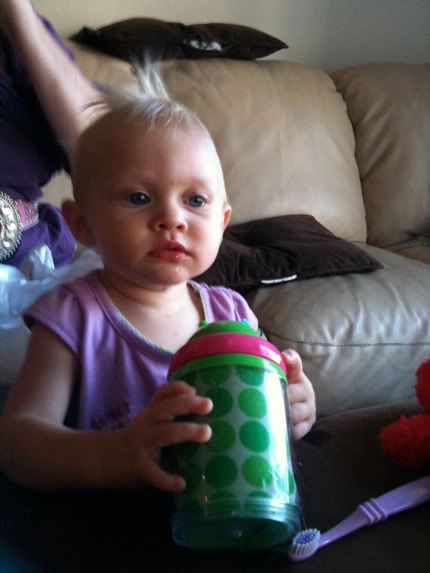 Ahhh, toofbrushes feel so good on growing girl teeth!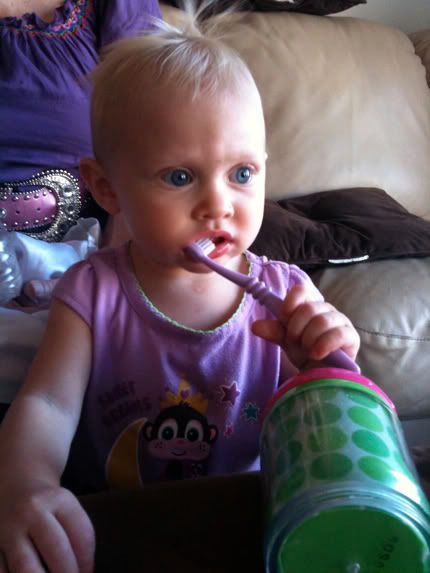 Being silly with Manda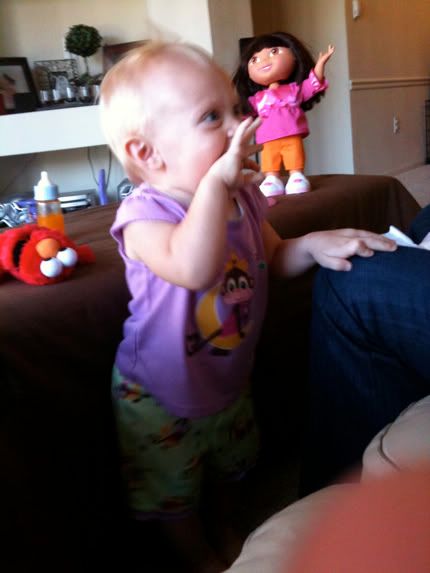 Ababababababaaaaa
Reesie loves me too :)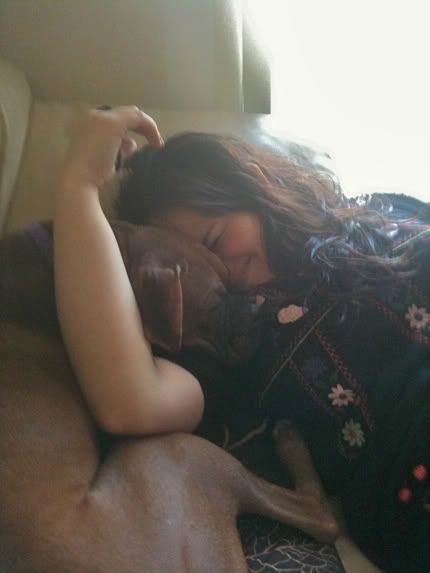 But all good times must come to an end, time to go home ourselves!
But first...
-small vanilla cone a la Dairy Queen
Yummy.
-little piece of brown bread leftover from my mom or brother's takeout Cheesecake Factory (luckies!!)
-2 feta artichoke fritters on top of organic greens, organic cherry tomatoes, with a little light all natural ranch
-water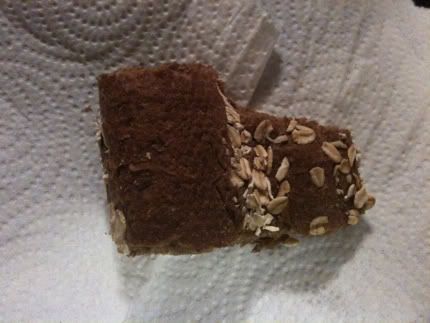 My mom semi-impulsively decided to have some handymen we know pull up all of our floors tomorrow, so I spent a couple hours packing stuff up in my room to help them out a little. Between that, working out, & Kendyll time I burned mad cals.
Body Bugg Stats:


Calories Burned:
3,035 (!!!!!! I DID IT)
Steps Taken:
18,286
Little Baby Boy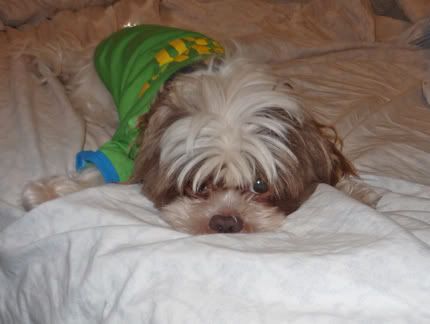 xo,
Amanda