Sept 2
Workout:
-32 min cross ramp
-10 min stretching
-genesis eng muffin with egg white puff, maple veggie sausage, drizzle of maple syrup
-half of another egg white puff
-grande soy pumpkin spice latte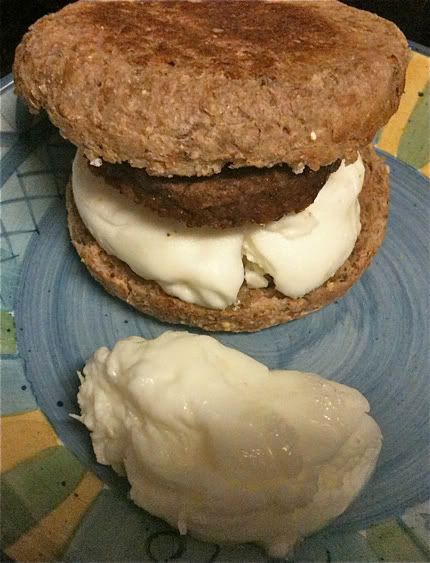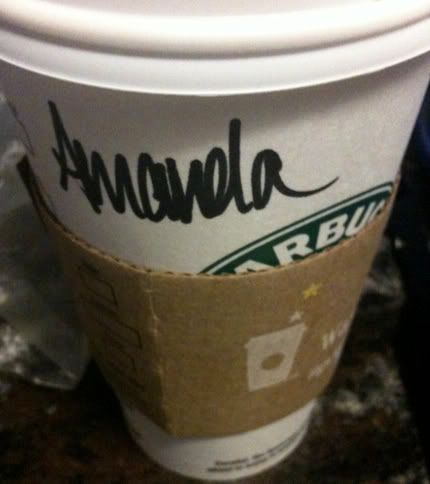 SO. GOOD.
Got to work about an hour later than usual, then after only working an hour and a half it was time for my massage. Yeahhhh!
-tall soy pumpkin spice misto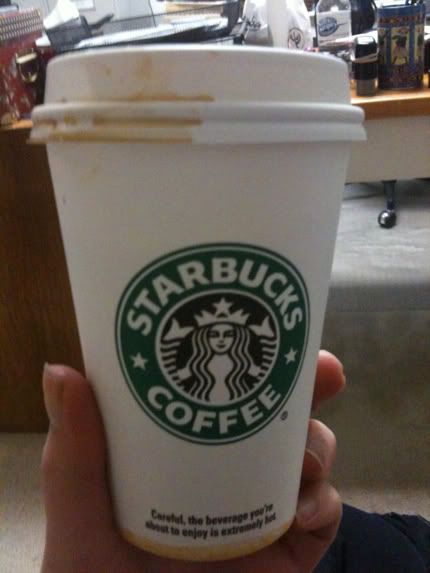 Messy barista...
May be my new fall drink. Just as good as the latte, but half the cals. Oh yeah.
-Mediterranean buffet (took to-go, though)...mostly veggie, with half a small piece of fish
-water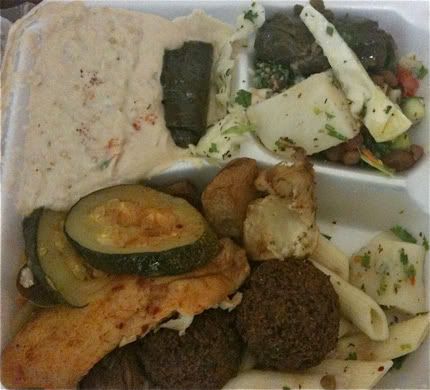 The best part is dunking the falafel's in hummus & baba ganoush. Mmm.
-pb choc chip larabar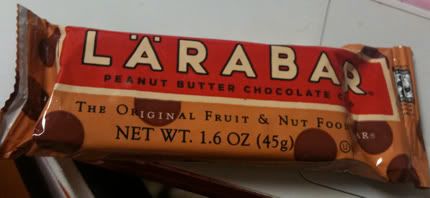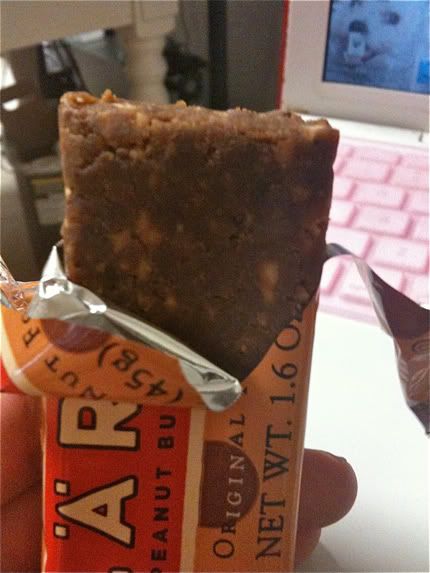 GOOD. Now I really can't wait to try the other new flavahs.
Came home and passed out for an hour. This 4-6 hour of sleep deal is NOT cutting it.
-roasted potato with organic ketchup
-4 gluten free fish nuggets with "special sauce" (vegenaise mixed with organic ketchup)
-an orange
-water
Eh.
-3 mini almond milk ice cream bites (a serving is 15)
-homemade granola bar
-water
Nom Nom.
Body Bugg Stats:


Calories Burned:
2,432

Steps Taken:
9,816
xo,
Amanda