Sept 1
Had to take one of our dogs, Blizzard, to the vet this morning. I really thought it may be to say goodbye, but a few pain pills later and he's still trucking for now. I'm still very sad about it all. He's 14 and we think he's deaf and he's also had breathing problems for about a year, but otherwise was very lively and happy. He still seems happy, but more weak and has trouble eating and keeping food down. Now we're basically giving him all human food. The vet said why not, so...why not, indeed.
-genesis eng muffin with lox & red pepper goat cheese (and a tiny bit of grey poupon, because I'm obsessed)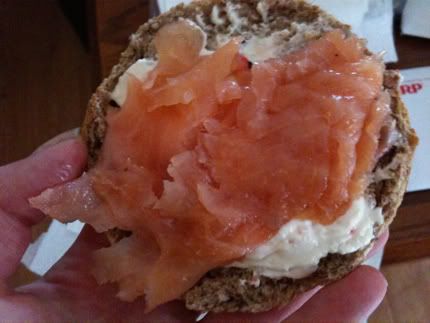 Kept me full for a LONG time. Even without the egg white puff. In fact, I was still pretty full when I ate lunch, but it was the only time I could schedule it in my day.
-most of a cup of veggie soup
-part of a salad with lots of veggies, grilled chicken (didn't ask for it to be added, but ended up eating it since it was there), and french dressing
-iced tea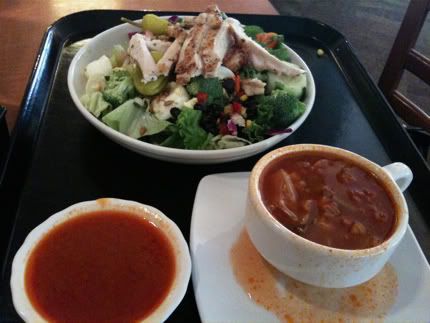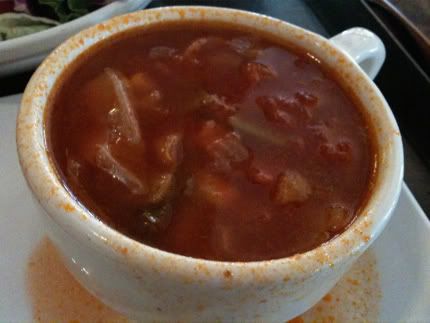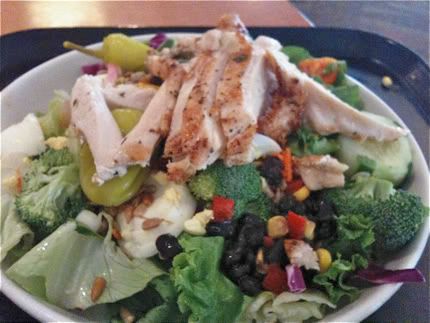 Asked for the soup & salad combo, which should have been much smaller (and a little cheaper), but this worked out even better. I still wish the chicken hadn't been there, but it's not like I HAD to eat it.
-iced grande americano with pumpkin spice & later added a couple splashes of hazelnut soy creamer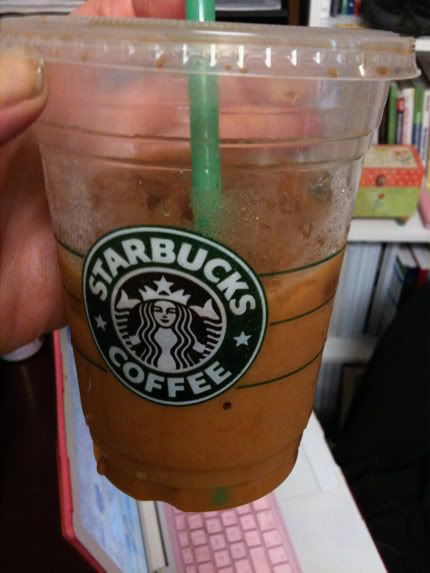 Yay for the return of pumpkin spice!!! But I don't rec it in an americano. I thought it'd be just as good if not better, but um. It tasted like a liquid version of canned pumpkin. And not even the pumpkin pie mix, just pure pumpkin. Not bad, but not the beyondamazing pumpkin spice we've all come to know and love. The creamer made it better, but kind of defeats the pumpkin aspect to add a whole new layer of flavor. Not that hazelnut and pumpkin don't sound good together, because, they do.
-the rest of the soup & salad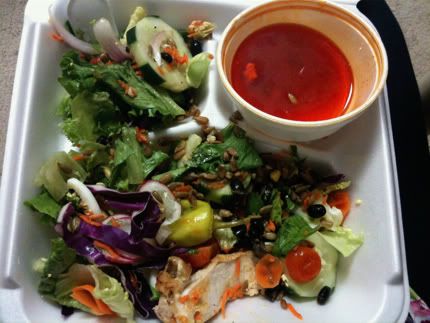 I then proceeded to spill salad dressing all over my upper right leg & a few drops on the (light colored) carpets.
Awesome
.
-caramel apple full bar
-water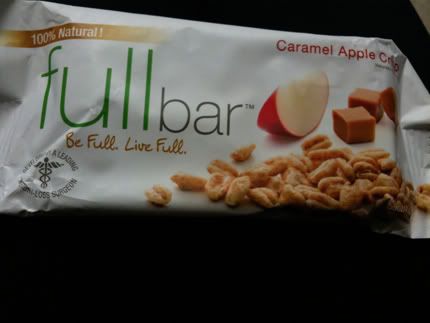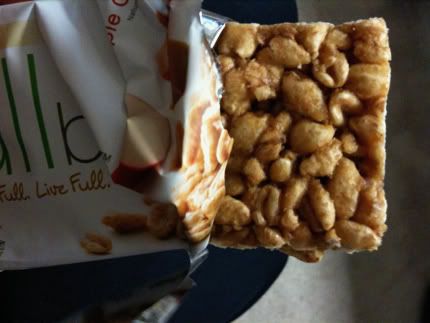 Kinda bland, but it held me over 'til din-din. Which wasn't 'til 8:30. I worked another looooong ass day. Luckily the day went by fairly fast, except the second to last hour when this little girl who was supposed to stay in the waiting room came and would NOT leave me alone. She touched all my stuff, kept asking me questions, ugh I'm tired of talking about her. Kids are so irritating. All I have to say is thank GOD I have a massage tomorrow.
-genesis eng muffin pizza with pizza sauce, red pepper goat cheese, sauteed spinach, & sundried tomato
-goji berry kombucha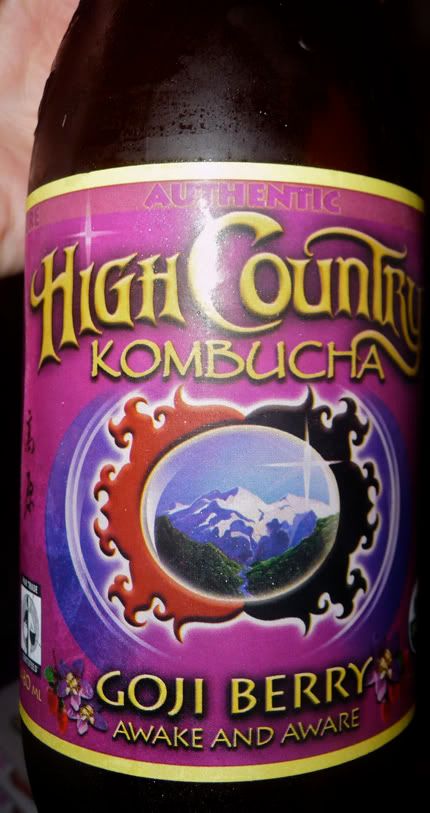 I briefly thought about maybe Little Caesar's (what is it with me and that place recently?), but this was just as good if not better. Good choice. Muy bueno.
-vitabrownie with maple pecan coconut milk ice cream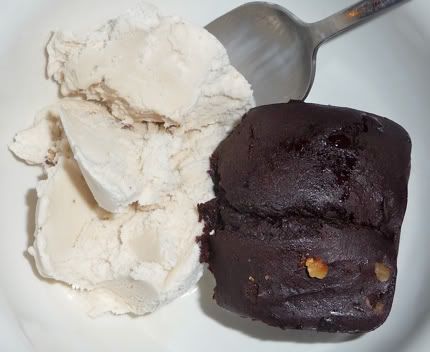 I'm telling you. Nada Moo coconut milk ice cream is UNBELIEVABLE. If you like maple anything, try this. oh-em-gee. The vitabrownie was ok. The nuts were terrible, but I liked the rest. I like the vitatops the best. But they're still good and all pretty much taste the same anyway.
Body Bugg Stats:


Calories Burned:
2,357
Steps Taken:
6,547
xo,
Amanda