Sept 3
Workout:
-5 min treadmill
-45 min weights (chest & back)
-5 min treadmill
-half of an odwalla single serving chocolate protein shake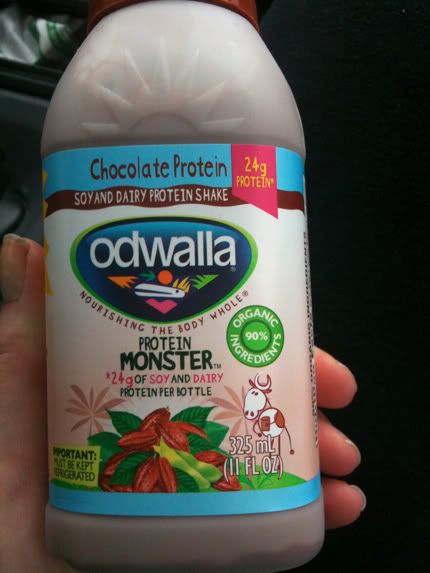 A little bit later...
-leftover roasted potatoes, sauteed spinach, & an organic egg all drizzled with organic ketchup
-the rest of the goji berry kombucha (aka about 3/4 of the bottle)
-venti nonfat 2 pump pumpkin spice misto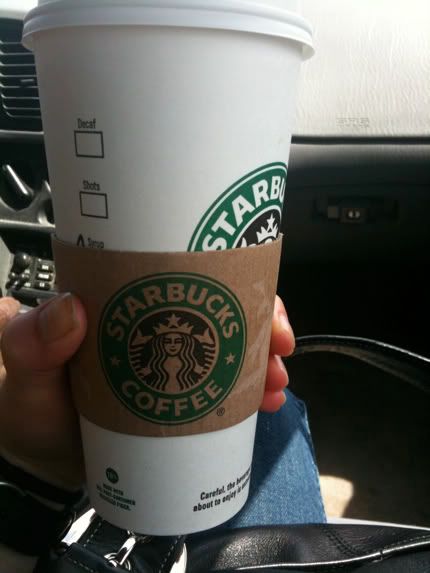 Decided to try out the nonfat to save a few cals. Going back to the soy, especially after remembering that the soy is organic and the dairy milk isn't. Gross. The one I ordered was still good, but not as good as the soy. Plus I only got 2 pumps of syrup which is less than half the usual I found out (yikes, 5 pumps), but still think it was the milk.
-which which black bean burger sub on wheat with basically all the veggies, ketchup, and mustard
-bbq baked lays
-iced tea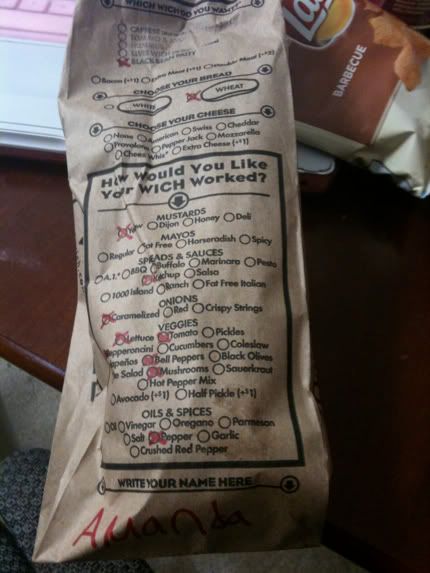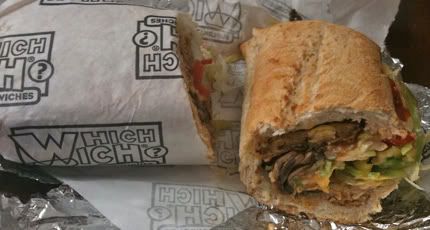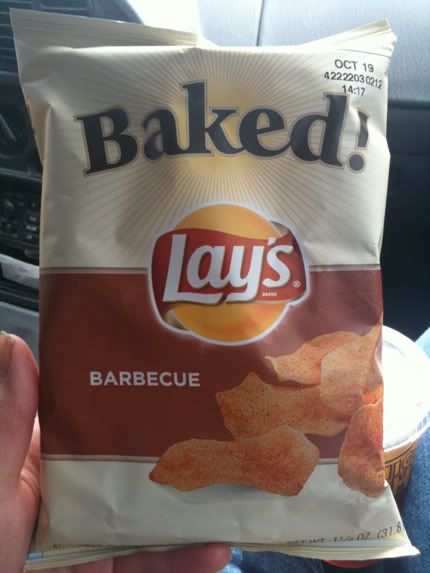 I dropped the last bite or 2 on the floor. BUMMER. :-P. What is it with me and dropping messy, stain-y things this week? In the same spot too!
-a small handful of leftover tortilla chips
-water
-chick-fil-a chargrilled chicken & fruit salad
-about 1/3 of a really good diet lemonade
Went to a bar from 9:30 'til 2 am. Good times. I got really hungry about half-way thru, but everyone else had already eaten and been finished for awhile. I thought about ordering a side salad, but didn't even know if the kitchen was still open. Oh well, by the time I got home I was OK. It was karaoke nite (why we went), but what a difference from last week. The crowd was very diverse. It was about 35% good singers + 65% horrible singers lol, last week almost everyone was good. Granted, most of them were from our table, but still LOL.

My plan worked, too. I decided if I ordered scotch on the rocks I'd sip it, so I would drink slow & wouldn't end up stumbling home & risking feeling like shit the next day. I was asked if I wanted shots a handful of times, but only accepted once. I ended up having 1 full chivas + somewhere between 1/3 to 1/2 of another + 1 (large) shot of tequila (didn't drink the salted side, blech)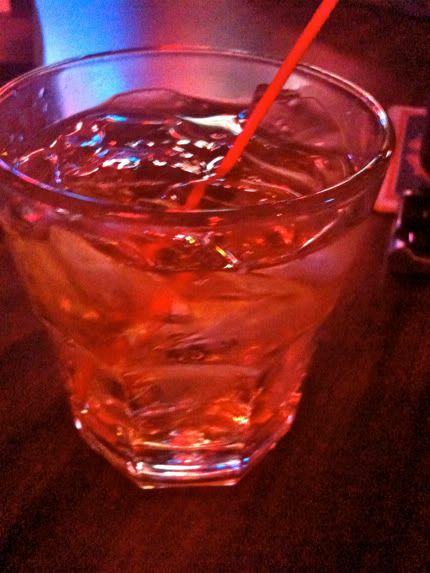 Body Bugg Stats:


Calories Burned:
2,825

Steps Taken:
9,563
Not that I'm complaining, but how the eff did I burn that many cals?! Sweet.
xo,
Amanda