September 25
So our house has flooded 3 times in 24 hours. And our dryer broke. NITEMARE. The plumbers were here for a long time and did....nothing. And couldn't come back until Tuesday. Needless to say, we hired another company who will be here tomorrow. But at least these people helped us get it under control enough to not happen again.
The first hour or so my pets had to be locked in my room away from the chaos: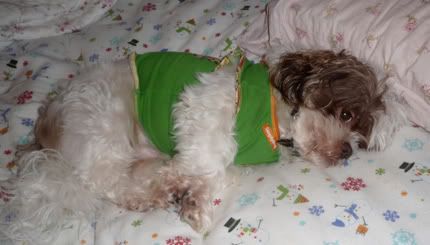 A couple hours later...
Batshit Crazy, devil dog!!!!
Whenever Buster gets really riled up he somehow manages to get himself SOAKING WET. He's never near any water, so it must be sweat? RIDIC-U-LOUS. And look at all that paint he scratched off my door. I mean...really. *shakes head*
-cinnamon sweet potato waffles with an organic egg white puff, organic veggie sausage, and maple syrup
-organic strawberries
-hazelnut iced coffee with almond milk
-water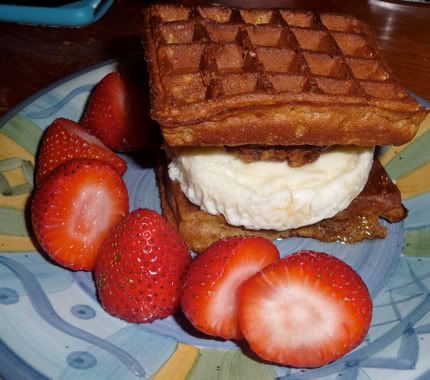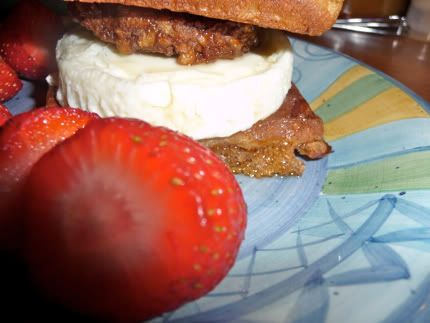 SO good. Best egg puff yet. The waffles make it.
Much like yesterday, it held me over pretty well (from about 10 am 'til 2:30 pm, but at 2:30 I was staaaaaahving). I think we have a winning combo.
-carrot cake larabar (!!!)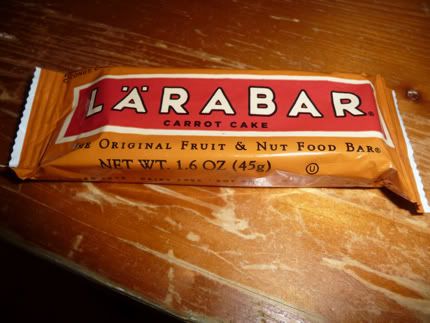 I've been looking for this flavor ever since it came out. I must have checked 10 stores 100 times. Or something like that. I finally found ALL of the other new flavors at Kroger, but never the carrot cake. The one I wanted to try most. Low and behold when yesterday at Whole Foods it was the only new flavor they had. Fine by me!
I've heard by other bloggers it's good, but too pineapple-y to be carrot cake. I do taste the pineapple, but I kind of disagree otherwise. My bar, at least, smelled just like carrot cake and had that carrot cake essence. Don't get me wrong, I'd rather just eat the cake lol, but it works good enough for an ocassional snack. Still, I think I like larabars more in my head than I do when I actually eat one, if that makes sense?
I still say as far as the new flava's go, the peanut butter chocolate chip is by far my fave. Ironic, as it was the one i was least excited for. But then again doesn't it always happen that way?
-tofu curry egg roll
-mexican salad topped with half a piece of chipotle salmon (organic mixed greens, organic cherry tomatoes, a tiny bit of chopped havarti, a tiny sprinkle of goat cheese crumbles, guacamole, a dollop of organic sour cream, a drizzle of light natural ranch, salsa)
-miller chill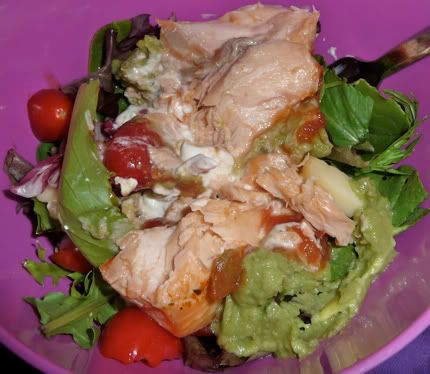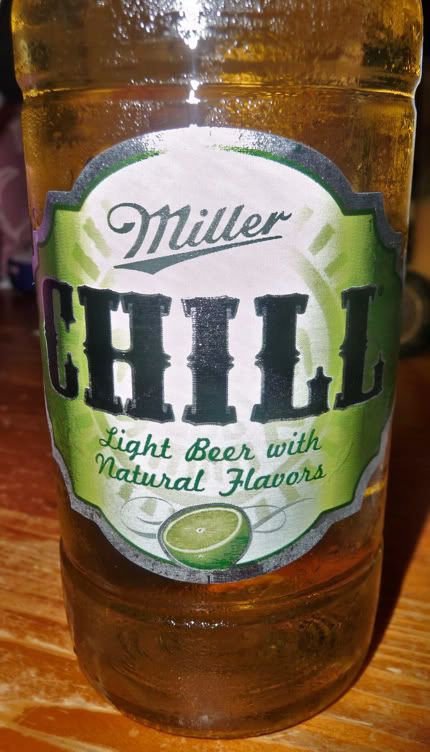 It's happy hour somewhere, right? Especially after the day I had!!! (you know, the whole plumbing & insane dog shizz. Did I mention Bella tried to bite Ethan, complete with her spitting out cat hair afterwards, the only part of him she managed to get ahold of, thankfully. THEN, when Ethan jumped off the bed, Buster tried to bite him. WHAT was their problems????).
OK, OK, it was like 3:45, not exactly 7 am drinking or anything crazy :-P.
And man that salad was GOOD. I need to make Mexican salads more often. Yummm. And I forgot about those egg rolls. Haven't bought them in awhile. Probably not the best combo (asian-mexican fusion? lol), but individually? NOM NOM NOM.
For dinner we wanted to get out of this hell hole! And had the perfect idea. Remember when I told you awhile back we went to a restaurant for Dallas Restaurant week but not only did they sell out of the ENTIRE restaurant week menu, but also most of their regular menu as well? I e-mailed the assistant manager to tell her about our disappointment and didn't hear back. Or so I thought. A couple weeks later she wrote to apologize and to offer my party a second chance, on the house. She even offered to have the chef recreate any restaurant week offerings we wanted, but to do so they'd need advance notice to have everything ready. Very nice, huh? We didn't want to be rude/over the top, so said the regular menu would be just fine.
We finally took her up on the offer and it was the perfect nite to get away for a nice dinner.
-frozen lemonade with vodka
-a sample of a scallop on top of spaghetti squash with pesto (brought out to us before we ordered a thing)
-a mini muffin of some sort (cornbread, maybe?)
-salad (organic greens, goat cheese, candied walnuts, and orange segments with a honey blossom vinaigrette)
-2 bites of my dad's cucumber crab salad
-cornmeal crusted mountain trout on top of a sundried tomato and mascarpone polenta
-a few bites of a cast iron skillet apple pie with vanilla ice cream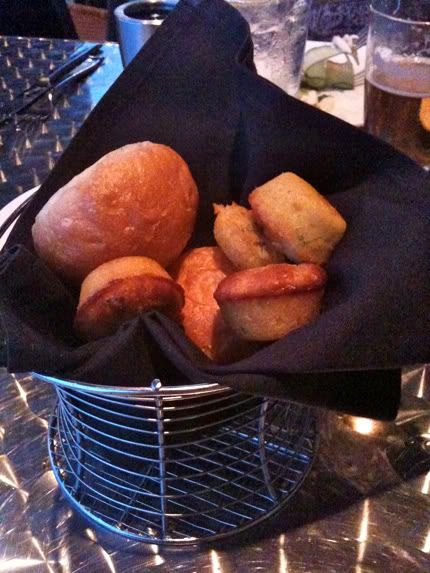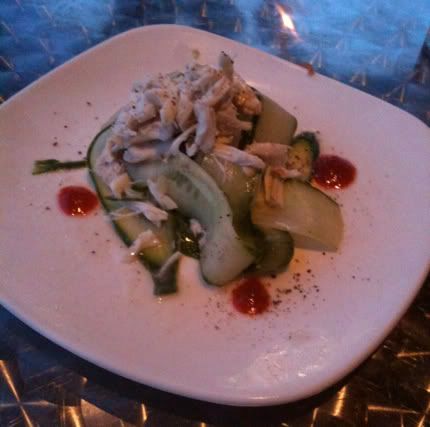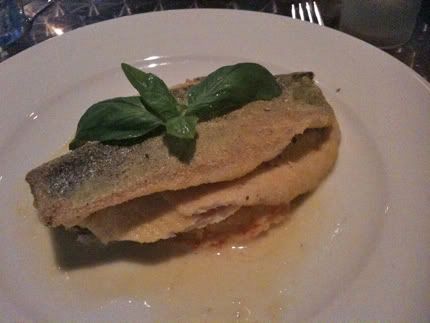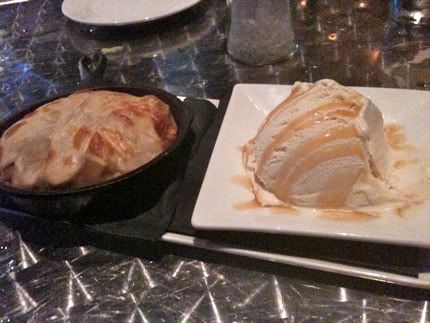 Another great meal. My only
minor
complaint would be that I hate when the skin is left on fish, but I guess that was their thing for this dish. But it was still tasty.
Normally I hate scallops and apple pie (I let my Dad choose a dessert and shared it, as I wasn't too into any of their current options), but both were delicious! The spaghetti squash and pesto are something I'll for sure recreate at home, probably with shrimp, but I still did kinda like the scallop. Who knew it was possible?
We didn't know exactly what would be comped (I assumed prob an appetizer, entree, and dessert, as that was the restaurant week offering, but didn't want to take advantage, ya know?) But we were fully prepared to pay for our cocktails or whatever else they deemed fair. They told us we didn't owe a thing. How nice is that? I'm glad we can go back to eat there now and not have any resentment about a bad prior experience. In fact, now we had an above and beyond experience to look back on. Very nice! Thanks Ashley and
Coast
restaurant for making our evening much better than our day was!
OH, and I forgot one of the best parts...we got to eat on the patio! It's rarely patio weather here and it happened to be almost perfect. And we nabbed the last available table. Hells to the yeah ;).
Shoes of the Nite:
-frozen grapes
-a few chocolate almonds
Body Bugg Stats:

Calories Burned:
2,066
Steps Taken:
5,908
xo,
Amanda