September 15


Workout:
-5 min treadmill
-finished shoulders & abs
-3 min treadmill
-organic green tea with lemon juice
-strawberry banana smoothie (strawberries, half a banana, almond milk, truvia packet, ice)
-ezekiel eng muffin, kraft single, egg white puff, & grey poupon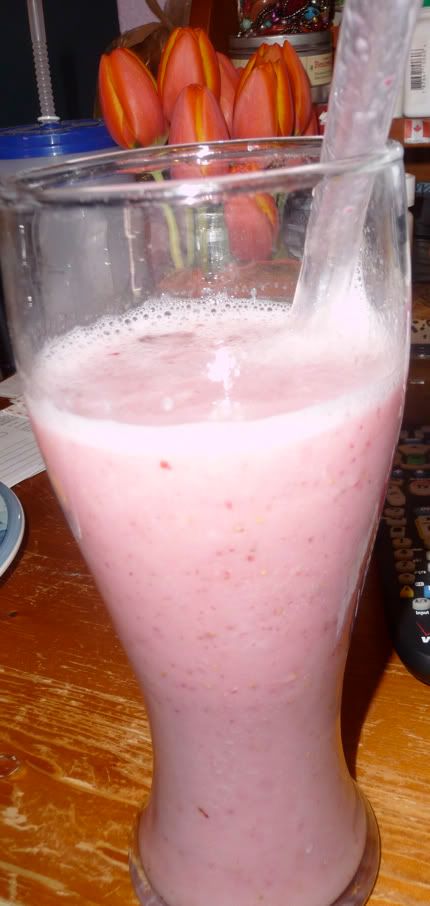 I used to think my smoothies were so bland or even gross, but I am becoming quite the expert. Yum Yum.
-veggie straws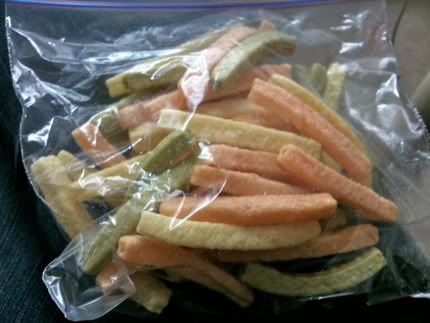 See? Sometimes Sam's (or any store's...) samples really do work. I never would have bought these otherwise, but now I'm clearly obsessed.
-leftover veggies from Sunday (sweet potato casserole, green beans, southern greens, about 1-2 teaspoons worth of red beans & rice, 1 piece of cornbread)
-water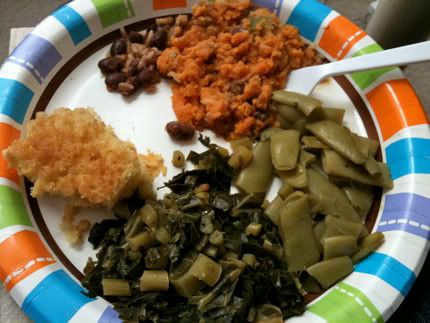 -giant sangria
-5 or 6 chips with salsa
-grilled tilapia topped with a red salsa-y sauce (kinda weird, it had black olives...never had olives w/ Mexican before, but it wasn't bad) and sour cream
-veggies & a little rice
-mambo taxi (frozen margarita with sangria dumped on top)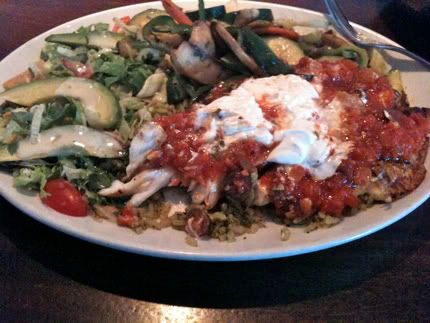 I don't even like mambo taxi's that much anymore. I really just wanted a shot of patron and/or a glass of wine, but when we decided on another round I found the words coming out of my mouth. Weird.
-coffee protein "ice cream" topped with warm chocolate vitatop, a little ricemellow cream, & a little dark choc peanut butter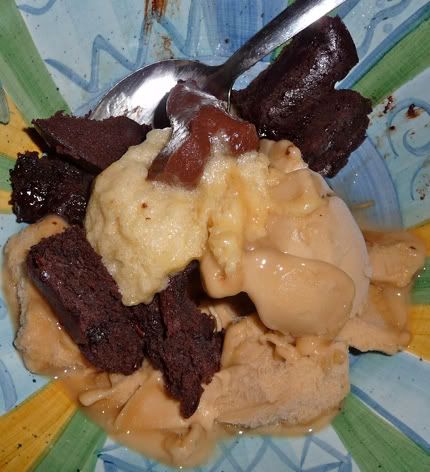 Chomped on during the Big Brother finale. What a crappy season. So sad for Enzo and so pissed that Lane won money, but at least he didn't take it all. & At least Britney won America's choice.
Body Bugg Stats:

Calories Burned:
2,237
Steps Taken:
7,001
I'll take it, considering I went to bed around 10 pm (!!!) I did wake up once or twice, but went to bed for real around 12, and still basically slept from 10 on. CRAZYtown.
xo,
Amanda