August 13


Workout:
20 min elliptical
30ish min abs & shoulders
5 min treadmill
-protein pancakes with maple almond butter & a drizzle of maple syrup & a few dark & white choc chips mixed in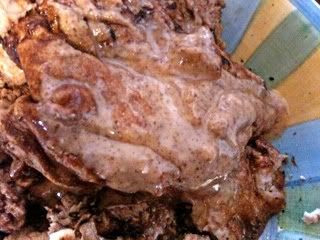 I mostly used
Katie's recipe
, but accidentally forgot the flaxseeds (grr!) & used diff toppings, but otherwise it's alll her :).
-grande iced soy latte with cinnamon
-morningstar farm sweet n sour "chikn" frozen meal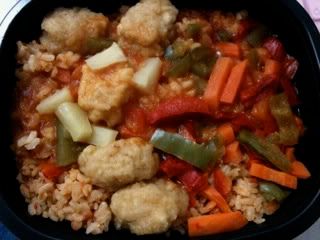 It was alright. I'd eat it again, but it wasn't the most amazing frozen meal ever by any means.
I had a meeting at Starbucks in the middle of a local mall. I wanted another coffee drink, but found myself saying tea instead. I drank the whole thing in no time.
-venti unsweetened iced green tea
-small red velvet cupcake
The mall also had a brand new cupcake shop. It was good and I'd go again, but the cupcake was really small, yet still cost $3. A little much if you ask me. I think Sprinkles may cost about $3.50, but at least they're huge. Sheesh!
My brother was going to see Rob Zombie, so my Dad and I dropped him off and explored Deep Ellum. It USED to be a "cool" part of town, but now it's kind of....deserted? Not impressed. For dinner we tried a restaurant, Monica Aca Y Alla that's pretty well known. Rachael Ray has even been there and featured it on $40/a Day.
-chips & salsa
-mexican lasagna (had a littttle chicken in it, but it's what they're known for and it's not like I'll probably go again)
-a few bites of my Dad's poblano stuffed chicken
-2 margaritas
-water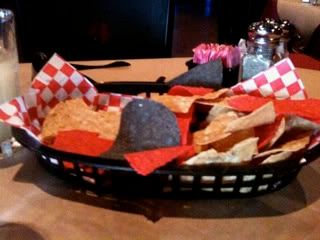 I don't really like margaritas, but these were only $3 on Friday all nite happy hour special and they were really good. And the Mexican lasagna was AWESOME as well. Good choices. The had a band that came out near the end of our meal, but they were a little weird.
Unfortunately, we still had a looong ways to wait after we finished. We walked allll around to kill time and then popped in a little restaurant (it claimed to be part cafe part wine bar, but was really more of a diner) for dessert.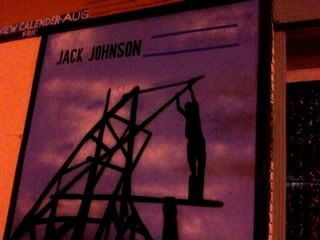 randomly on the outside of a building. I LOVE Jack Johnson!
-a little less than half a small slice of blueberry pie with a few bites of vanilla ice cream
-water
I was really full, but it was pretty good. They had a band (yeah, a band in a diner, who knew?) who kind of sucked, but it gave us something to do for a few minutes.
My Dad and I were both feeling pretty crappy and were relieved when my brother said he was ready shortly after we left the "diner."
It's kind of neat to explore new areas (or at least areas we don't often frequent/haven't in awhile), but so far I'm not too impressed with the 2 areas we've tried to entertain ourselves in recently (West End & now Deep Ellum).
-part of a mug of hibiscus tea with honey & lemon juice
Body Bugg Stats:
Calories Burned:
2,807
Steps Taken:
17,482
=-o.
August 14
Woke up feeling REALLY SICK. My whole family has it in varying degrees. UGH.
I had a BIG nite out planned, but didn't think there was any way I'd be able to make it. My cousin was one of the people I was going out with and last time we planned a nite out I had to cancel as well. I felt SO BAD, but luckily her friends were still going out, at least. But it's not the saaaame. My friend Ryli was also going to join us, but she had to cancel as well. Guess it just wasn't meant to be.
-vegan boca burger on ezekiel english muffin with cheese, hummus, pickle, mustard
-2 mini veggie corn dogs w/ mustard
-a few organic strawberries
-a little recharge (aka healthy gatorade) mixed w/ water & a side of Muxinex D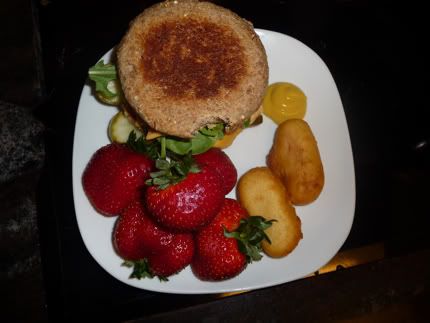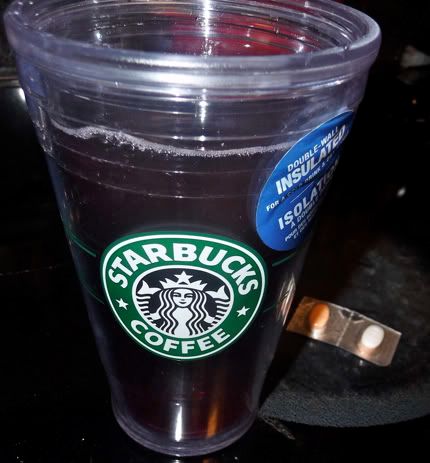 Extremely processed meal, but really tasty and filling.
-grapefruit popsicle
-immune hot tea w/ honey & lemon
A couple hours after waking (at 11:30!! I never sleep past 9:30/10 these days!!) I finally made my way downstairs to make food. I parked myself on the couch and watched DVRed shows for hours & hours while the pets took turns sleeping on me. It was kinda nice, but I felt like crap. I took a short nap for a little bit, maybe half an hour? An hour? Despite all that sleep, I was WIPED.
-ginger tofu and broccoli w/ brown rice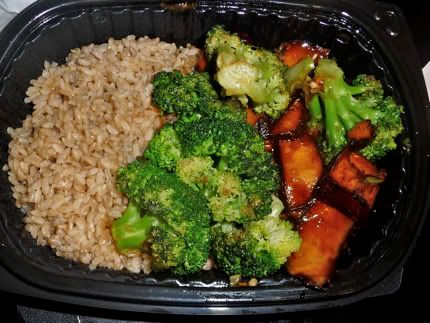 For dinner my mom & brother had Black Eyed Pea, but I don't really like their options that much, so my Dad kindly picked me up Pei Wei next door (he picked up their food as well, what a guy). I was in one of those moods where you know you want food, but you have literally NO idea what because nothing really sounds good. Not a bad choice. I NEED to know their secret to cooking tofu, it's always the perfect texture. Well, this time it was slightly overcooked, but still tasty. And still a much better texture than ANY other tofu I've ever had.
-watermelon popsicle

Body Bugg Stats:


Calories Burned:
1,698
Steps Taken:
1,450
Pretty much my worst Body Bugg stats EVER, but I guess I had an excuse.
August 15
Woke up feeling HORRIBLE again. *sad face*
-small pear (to take a multivitamin with)
-1 small berry crepe with a side of fruit (minus the cantaloupe, which I dropped on the floor, heh)
-about 1/4 of a honey bran muffin
-water with lemon
-small grapefruit juice
-coffee (+ extra coffee to go)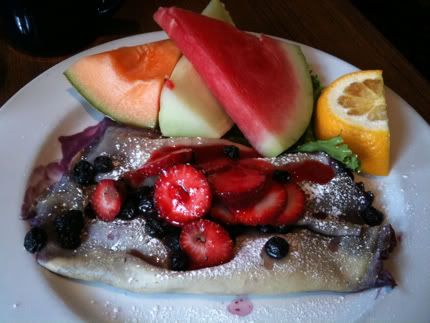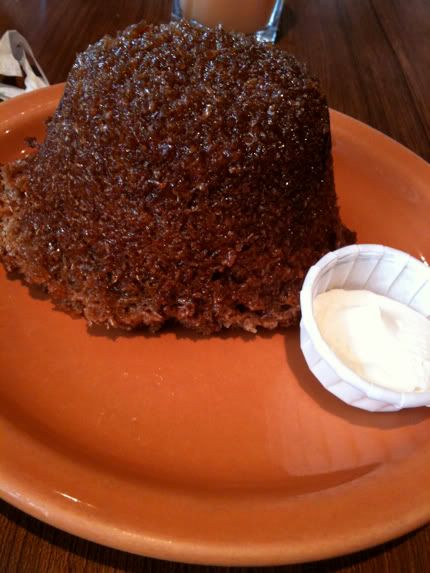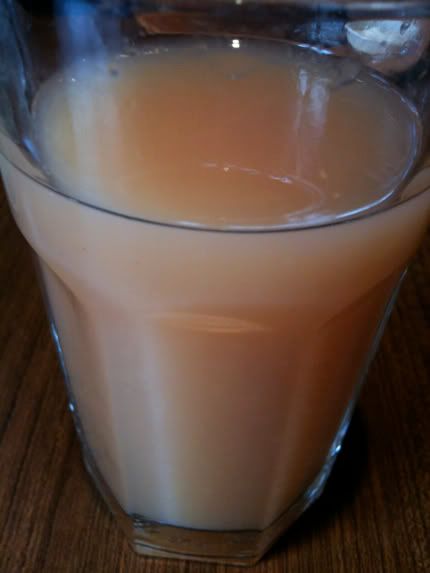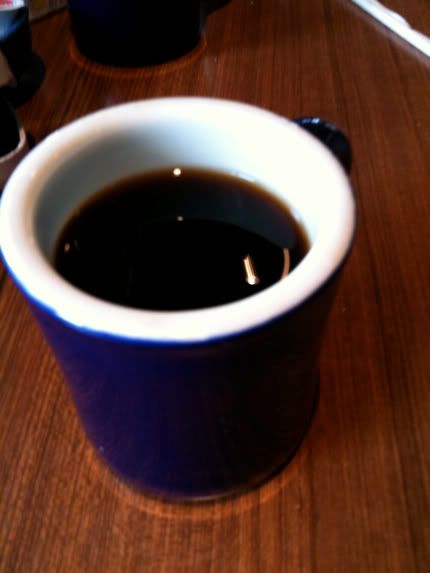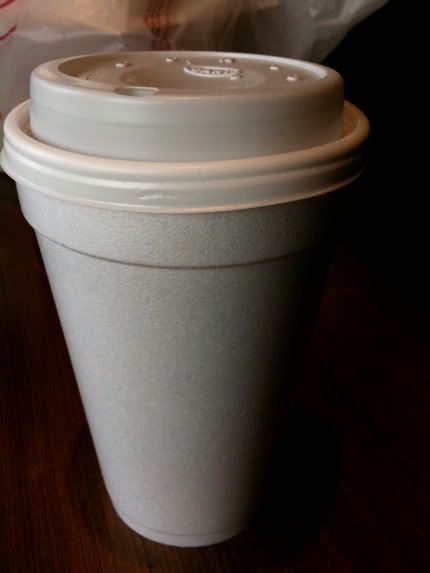 -entire bottle (2 servings) of blueberry kombucha (!!!!!!!!!!!!!!!!!!!!!!!!!!!!!)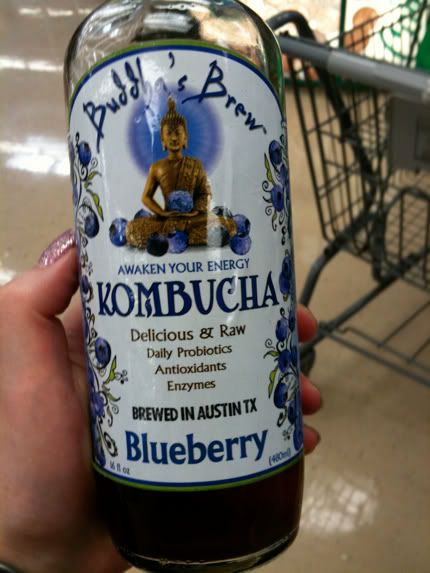 Aaaaaaamazing. It's not Synergy, but it's still kombucha deliciousnesss. I almost danced in the aisles when I saw it. I literally did stop in my tracks and just stare. KOMBUCCCCHAAAAA.
Workout:
-5 min treadmill
-30ish min chest & back weights
-5 min treadmill
-onion rings with ketchup (shared)
-cup of chicken noodle soup
-side greek salad
-water with lemon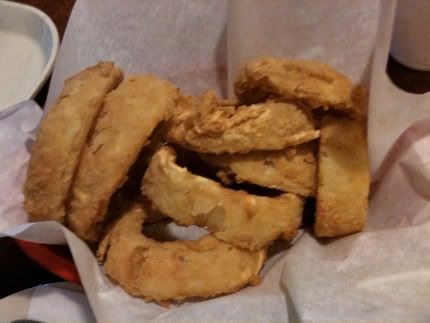 didn't eat the crackers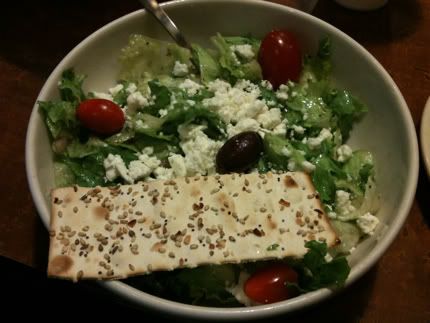 Body Bugg Stats:


Calories Burned:
2,412
Steps Taken:
9,003
xo,
Amanda