Rhode Island Day Two (July 23):
The boys (+ Candace - Howard who was still on California time) woke up and had breakfast, but I only managed to get in a cup of coffee (and my Mom only water).
Soon after, I got to see Howard, who's flight came in at 11 the nite before (but who I didn't see before I went to bed). Although I hadn't seen Dave in almost my whole life, I saw Howard maybe 10 years ago? Nice to see him again. He has Parkinson's now (so does Candace, actually, but not as bad), so he has a harder time getting around.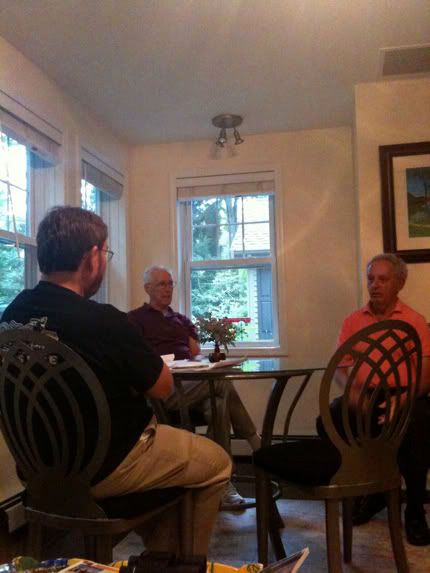 All of the boys
Because of that, my Mom didn't think we should push him to do anything too active. At the same time, she was pretty set on going to Newport once the idea was brought up. I think my Dad was disappointed we didn't all stick together, but my Mom and I ended up taking the bus there by ourselves (with help from Candace). We were both STARVING, so we split a clif bar on the way. Candace also handed me a lipton diet iced tea to bring. It tasted a little artificial, but I had a few sips along the way.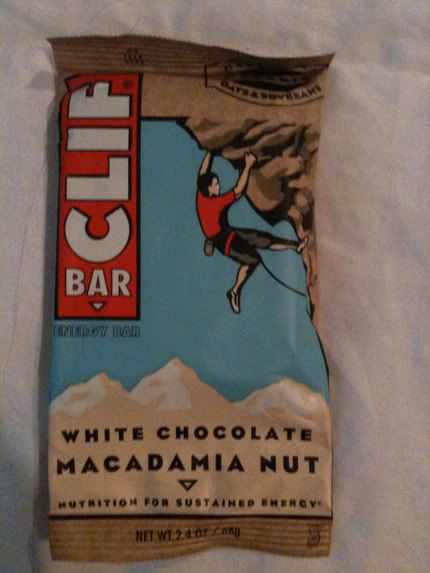 Luckily, Candace lent me a pair of shoes to wear since our sneakers were being washed from getting dirty the nite before. I was going to wear my usual heels (well, prob wedges at least) for the cuteness factor, but luckily I didn't let my cuteness pride get the best of me, because I would have been miserable in sandals in the rain.
Although still pretty hungry, I was being extra particular about where we ate (I wanted to eat on the harbor!!). It was driving my Mom batshit CRAZY. It was also raining like crazy. Oh boy. We stopped & got cheap (but cute) tourist sweatshirts & I got a Del's lemonade. Call me a little slow in the uptake, but I had no idea they were frozen. Good, though! Dummy me forgot to take a pic, sorry.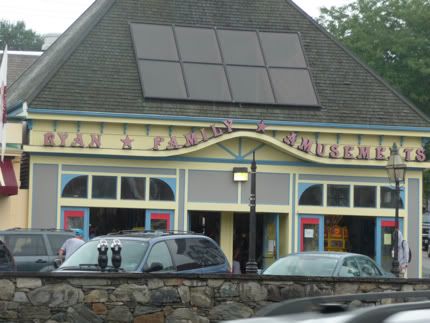 One of the first places we saw & it made me smile b/c it reminded me of my brother (first name) & friend Molly (last name). Yay.
place we got our sweatshirts at (I got mine @ beg. of day, my mom @ end when I took this) was right behind the statue
didn't get a chance to go inside, but soo cute!
After, we walked up & down the ENTIRE Thame's street (and popped in another store to buy my Mom a new pair of shoes to change into since the ones she wore were no longer comfy). Fed up with my lack of decision, my Mom finally asked a salesgirl for a water-front food suggestion. She told us the Pier was very good. We'd passed that not too long ago, so turned around and gave it a go. Not the best idea. It was alright (and had harbor views), but eh. Not nearly as delicious as the place I ate at with Mike a few years ago (that I still don't know the name of, actually) and the patio wasn't open (except for seating at the bar, which was full). The place had lots of windows at least, so we still got to overlook the water from inside.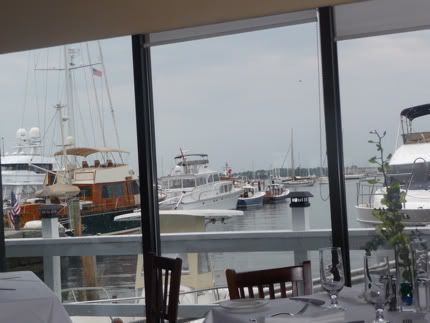 I had 3 raw oysters to start. Now those were super good. Nothing like New England oysters. Really puts the crappy Texas ones to shame. My Mom started with lobster bisque. Oh my god, that too was great. OK, OK, so maybe I was a little harsh on this place (although my Mom did later end up throwing up the bisque, tmi, but I didn't and I prob had the same amount as her, so I don't think it was food poisoning or anything). I tried the bread because it came with an interesting rosemary infused olive oil. I also had a glass of prosecco. I needed it after my Mom's mini meltdown due to me not being decisive on a place to eat, lol.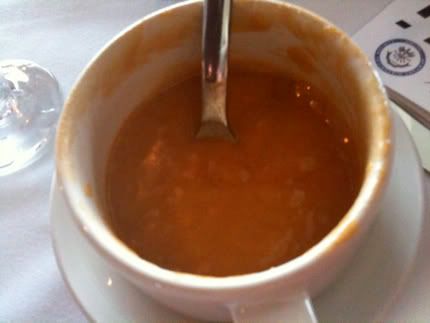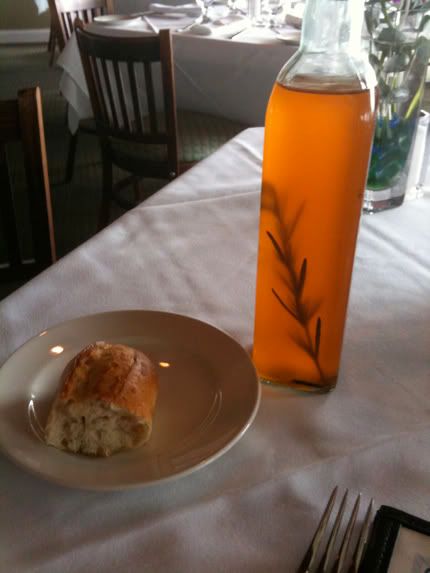 I was so mad to find out the camera ate my oyster pic. It was so pretty!
For my entree I had a classic lobster roll & fries. There was plenty of lobster and it was good, just nothing special *shrug* As for the ketchup for the fries, welllll, let's just say there was a bit of a mishap. Honestly, I don't see how this doesn't happen to them every day, but ok....so you know how hard it is to get ketchup out of a glass jar and your supposed to put your knife inside to coax it out? You may be able to see where this going. Well, my knife got stuck and wouldn't come out and I could tell if I kept trying to force it there would be shattered glass all over the place. It was, apparently, too fat to fit in the ketchup bottle. What else was I supposed to do? I wanted ketchup, dammit. But, yeah I never got it, 'cause um. I never got the knife out. Embarrassing, lol. I'm rude and didn't tell the waiter, but I'm sure he found out soon enough. Oops.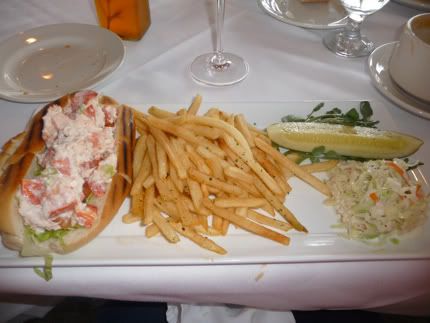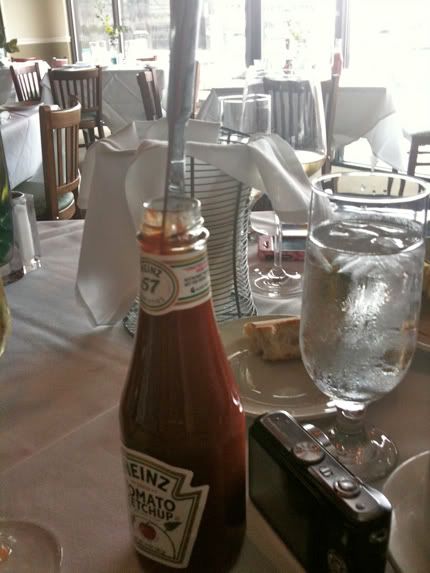 Heh. Heh.
After we finished eating, we had finally started to get our bearings around the area and were ready to shop our booties off, only to realize it was almost time to leave. Not. Cool. Candace had mentioned earlier in the day that they might meet us in Newport at nite for dinner or something, but when we called Dave to find out what was up we found out they were in the other side of the state. The last bus left at 5 and it was nearly time. BOO. RIGHT after we got on the bus, my friend Mike offered to come pick us up. Bummer, but oh well. We'd already been there prob 3 hours, maybe more, but it flewwww by. Mike and I were supposed to meet up that nite anyway, but I had no idea what our plans were, so he kindly agreed to meet me in Boston the next day instead. It turned out to be kind of a boring evening after all. Oops again.
After we got back to the bus stop (which we almost missed! For some reason the bus driver decided not to open the doors and we had to yell for him to STOP lol), the boys surprised us by picking us up, even though D&C's house was only a couple blocks away. As soon as we got back to the house, my Mom and I showered all the rain off. Showering was a big part of this vacation if you can't tell. Good thing they had a super nice shower :-P.
Post Shower Gratuitious Self Portraits :-P: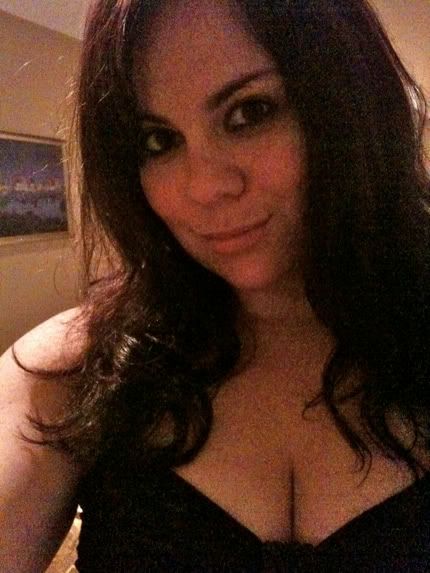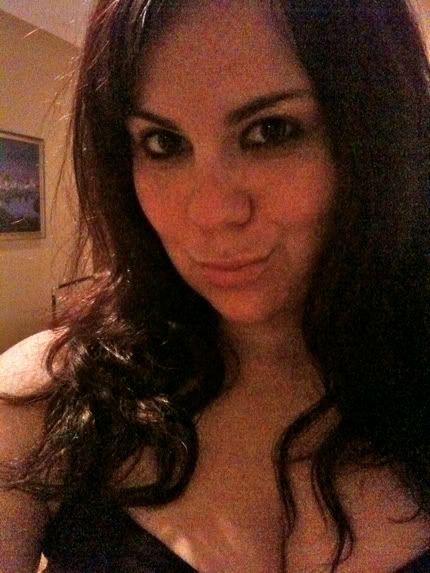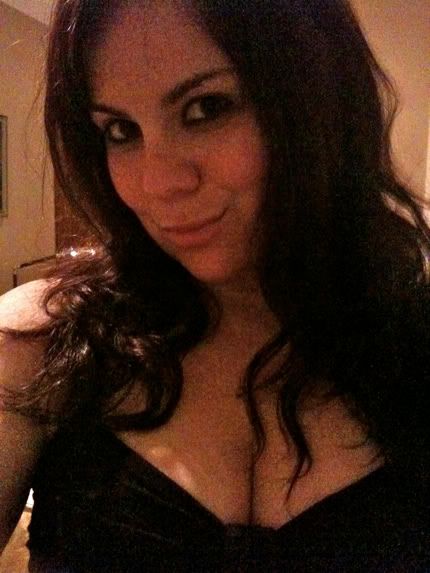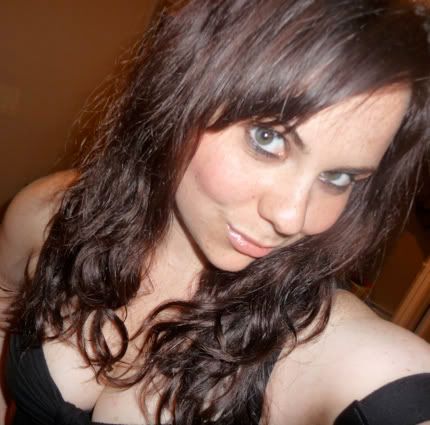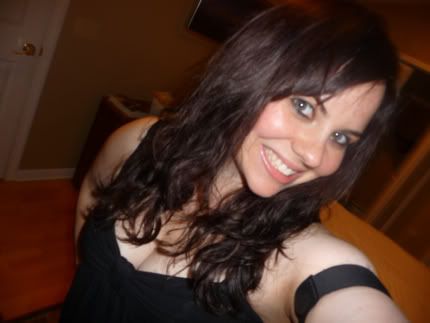 I know, my boobs are kind of out of control. Sorry. :-P. Not my intention!
Shortly after showering, Dave got us (well, my Mom mainly) hooked on Mad Men, and we probably watched a good 6 episodes in a row. Somewhere around episode 4 a few of us made a Chinese food run. It was still raining, kind of an ugly day, but still much better weather heat-wise than in Texas! *sigh* As far as the chinese went, we all pretty much shared a smorgasbord of everything. I mainly had veggie fried rice, the broccoli out of the chicken with broccoli, & shrimp in lobster sauce, but I did try a couple bites of the non-fried chicken options out of curiosity (cashew chicken and chicken with broccoli). Everybody thought the food was GREAT, but I just thought it was OK. Still, that didn't stop me from having 2 plates. Oink. & Come to think of it, this is random, but I have no idea what Howard ordered. But I guess it doesn't matter lol.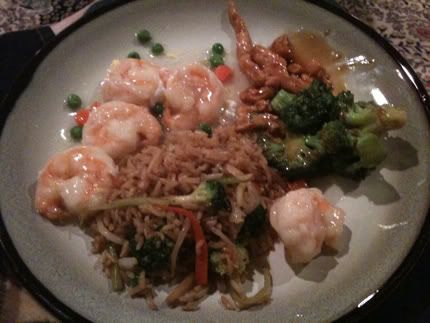 + about half a plate more of rice, a couple more shrimps, & broccoli
After the last ep of Mad Men, we went into our respective rooms and settled down for the nite. A fairly low-key day all in all.
xo,
Amanda