August 21
-half of a cookies and cream luna bar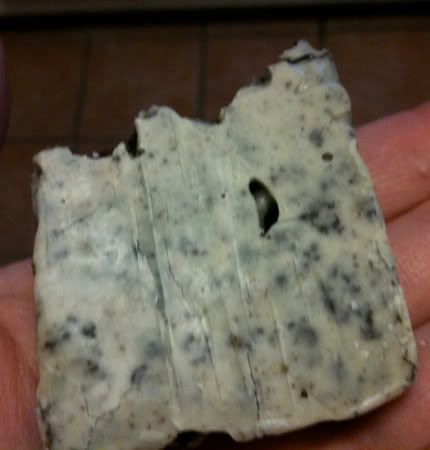 GOOD! One of my new faves
Workout:
-5 min treadmill
-20ish min weights (finished arms & legs)
-5 min treadmill
-2 protein pancakes with about 1/2 a tsp of vanilla cranberry pb & a drizzle of maple syrup
-cut up pluot
-cut up organic strawberries
-organic green tea with a drizzle of honey
-water
-tuna salad on an ezekiel eng muffin with organic spinach & a little mustard
-organic strawberries
-garden salsa brown rice quakers tortillaz chips (eh)
-water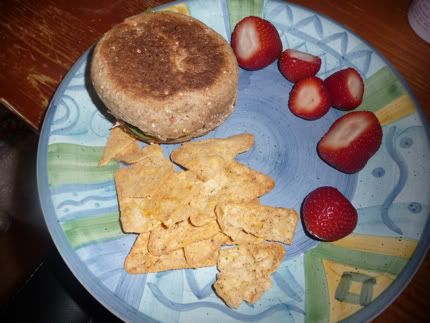 Fell asleep ALL afternoon. Lame.
Went to our 8:30 dinner reservation at Coast Global Seafood, previously a favorite, to try their Dallas Restaurant Week offerings. Too bad they sold out of EVERYTHING. SUPER disappointed and was already tempted to leave, but decided just to order from the regular menu since we do really like the place anyway. Um. Everything we wanted (+ stuff we didn't) was sold out as well. What kind of restaurant runs out of a good portion of their menu on a Saturday night, especially when they know they have reservations? Unacceptable. Needless to say we left and tried a new place.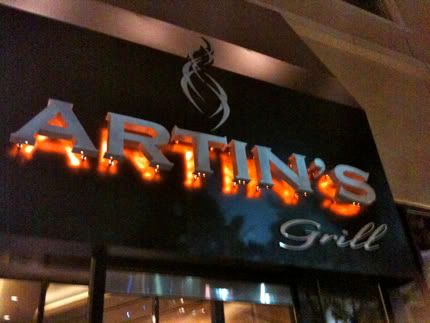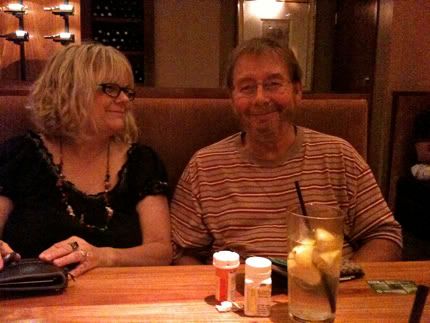 -goat cheese & organic arugula salad with grilled shrimp (supposed to be chicken, but as a GOOD restaurant, they substituted for me)
-blackberry mojito (not the best, but I'm VERY picky)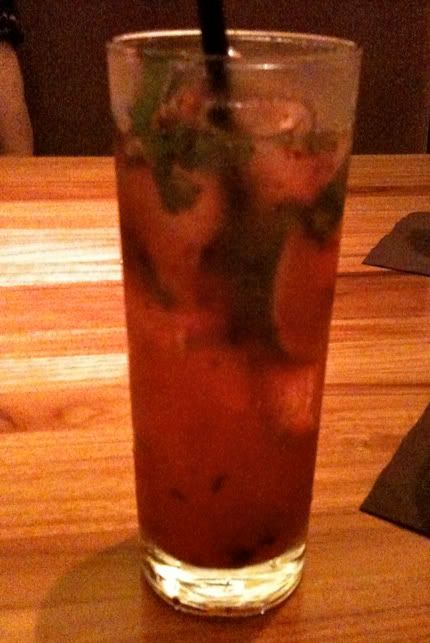 I also took a taste of the spinach artichoke dip (not bad, not great), the margarita (really good taste, but a little thick), and the chicken salad sandwich (deeelicious).
All in all well worth it. Still a let down because of Coast, but all was not lost.
I also got to have gelato for dessert....
-small 3-flavor combo (banana-toffee, cinnamon, and baileys)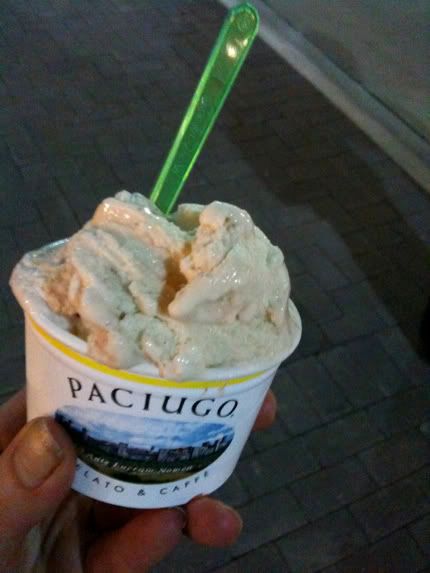 Kind of a crappy and perfect Saturday all at once.
Body Bugg Stats:
Calories Burned:
2,214
Steps Taken:
7,654
xo,
Amanda