August 25
Didn't have time for breakfast again and I had to be at the office extra early today. Luckily, the nonprofit we let use our group room on Wednesday mornings had a birthday & one of them brought a catered breakfast and let all of us help ourselves. Suhweet!
-a few bites of scrambled eggs (normally I hate scrambled eggs and they hurt my stomach, but these weren't half bad)
-a few bites of cheesy hash browns (GOOD)
-a carrot muffin (GOOD)
-a few bites of a pancake...maybe 1/3? (no sweetener or anything, not sure why I grabbed this. I don't even like regular pancakes)
-2 cups of coffee with hazelnut soy creamer (GOOD. The creamer was my own I brought from home to try out)
-water
Yeah, not healthy, but better than the donuts and kolaches they usually bring. Not that I usually eat those, but....still. Just saying.
Sleepy raincoat boy: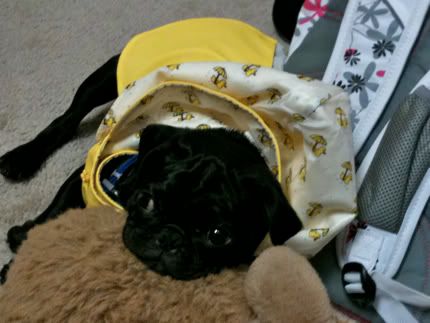 Awww.
Had a much needed hour massage. Ahhh.
-leftover orange roughy
-spinach and artichoke dip + plain artichoke dip
-hummus
-1 slice of buttermilk sour dough
-water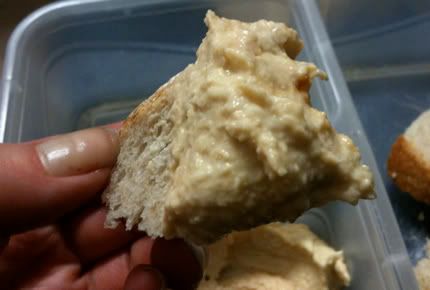 Hurt my belly :(.
Just 2 ridic work pics today, at the end of the day: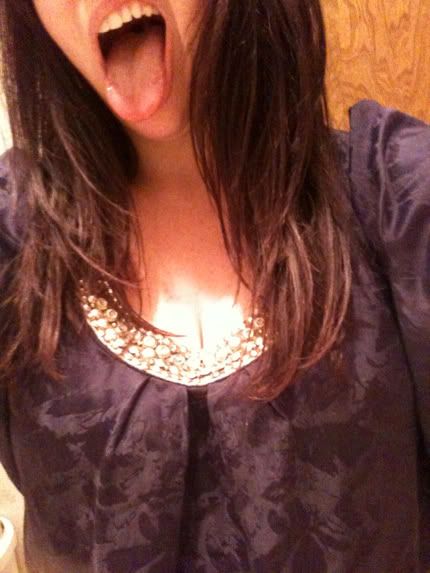 I didn't feel like cooking, plus I really just wanted to get in bed and snuggle up with some food and BIG BROTHER!
-2 slices of little caesars cheese pizza that I added organic suateed spinach + raw organic tomatoes to (PHENOM)
-side salad (organic spinach, organic tomatoes, goat cheese crumbles, garlic gold nuggets, organic olive oil, organic balsamic vinegar)
-root beer
half
-the last 2 or 3 bites of mint choc chip coconut milk ice cream
-the last few chocolate covered almond milk ice cream bites (like little bon bons)
-half a warmed vitatop
-water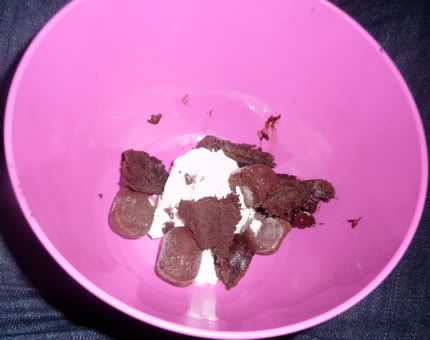 Still not quite getting the whole healthy living thing down this week. What a week. I worked 10 hours today (well, minus the hour massage, but hey it was in the office lol). But busy or not, that doesn't mean I can't eat well.
Body Bugg Stats:


Calories Burned:
2,187

Steps Taken:
6,323
xo,
Amanda
P.S. Don't forget to enter my
giveaway
!