July 20
Workout:
-35 min elliptical
-breakfast wrap (2 egg whites, slice of american cheese, pesto in an ezekiel tortilla)
-iced coffee via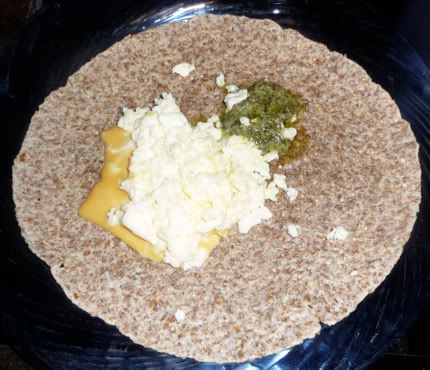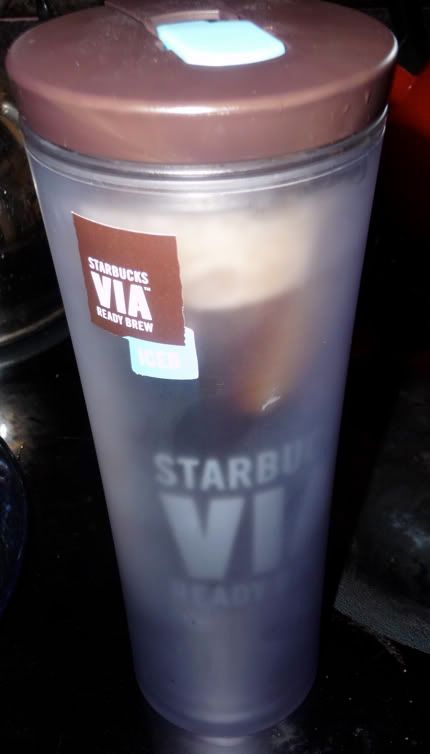 -cherries
-sunflower seed butter, raw cashew butter, & superfruit jam in an ezekiel tortilla
-protein cookie
-creme brulee flavored black coffee
-water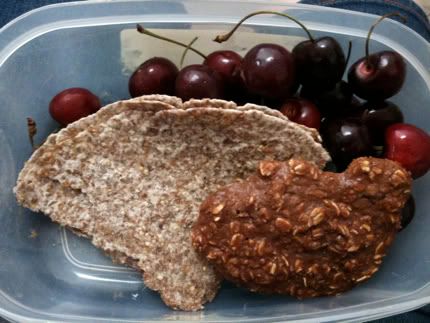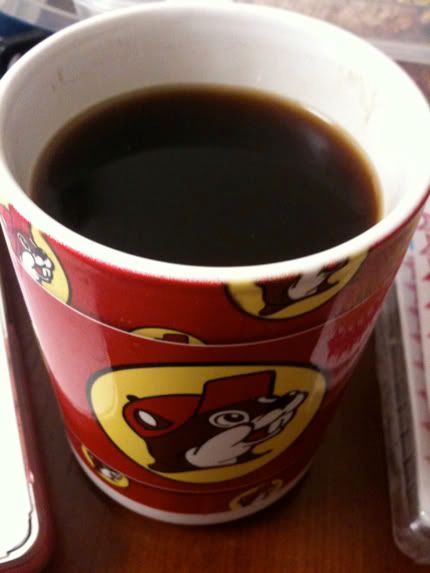 So good. Nut butter and good jam never gets old. Nut butter never gets old, period. Even that protein cookie tasted extra good this time.
-grande iced soy latte
Hadn't planned on a 'Bux run or I wouldn't have had that coffee above, but I was out running an errand and it was next door, and well...how could I pass it up? C'mon. Of course, the one time I wanted to add cinnamon they didn't have any out, but whatevs. Still Delish.
-vegan tofu curry egg roll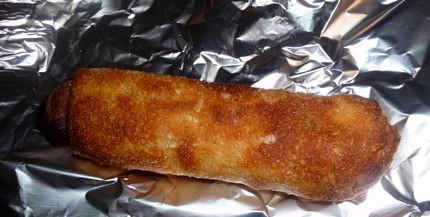 -part of a veggie plate (cornbread dressing, yellow squash casserole, corn, black eyed peas, broccoli rice cheesy casserole, green beans)
-blackberry spinach side salad sans bacon (spinach, feta, tomato, mushroom, blackberry in a blackberry vinaigrette)
-a bite or two of corn bread & about 1/3 of a whole wheat roll
-water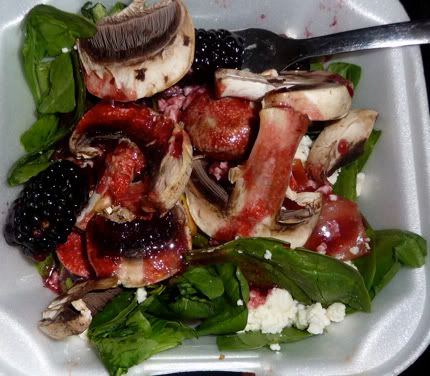 I asked for turnip greens, but they don't have them anymore and subbed for corn without asking me (it was a delivery order). Meh. At least the corn was good, but not as nutritious! The green beans were gross too. And I don't know how I ended up with the rice casserole, but it's so good :-P.
Look how sad Mr. Buster Brown is that we're going on vaca soon. Awwwww.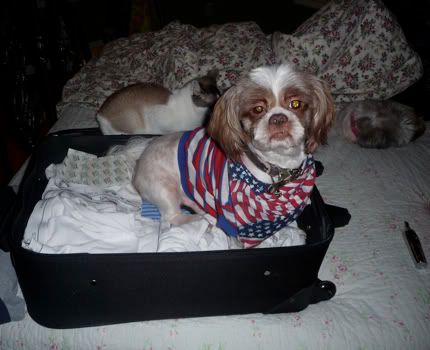 Poor guy (and poor red-eyed Chloe kittie too). Sorry you had to be subjected to my Dad's underwear, but Buster was too cute and pathetic not to share. My lil boy :(.
Aaaand speaking of cute little boy pup pups...lookie who came to work today!!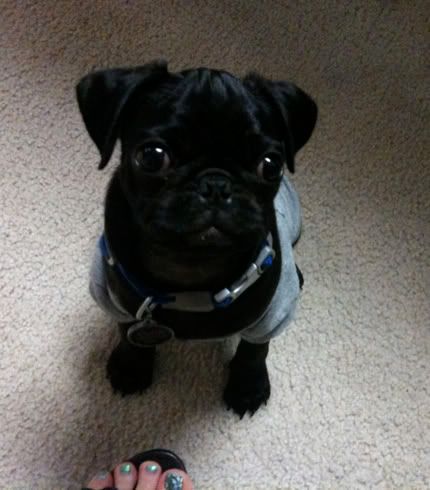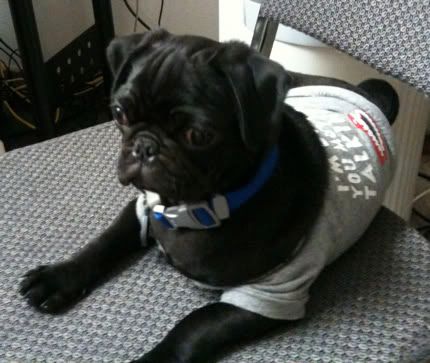 Clide! Awww. I love dogs so much. *heart heart heart* Makes me want another puppy lol. So cute.
Buuut, I am also already sooo sad to leave Bella while I'm on vaca :(. My heart......

Body Bugg Stats:
Calories Burned: 2,703
Steps Taken: 12,236
xo,
Amanda