July 18
-bowl of gluten free cinnamon chex cereal with almond milk
-nectarine
-water
-shared a lox platter (english muffin, light cream cheese, tomato, cucumber, onion, capers
-coffee with chocolate stevia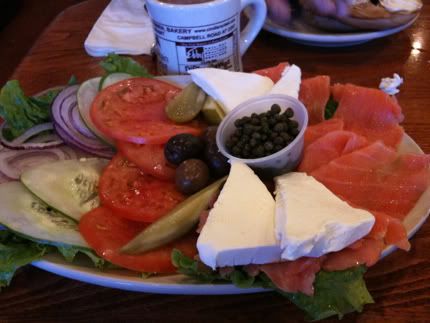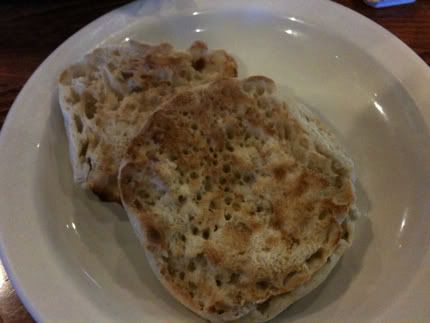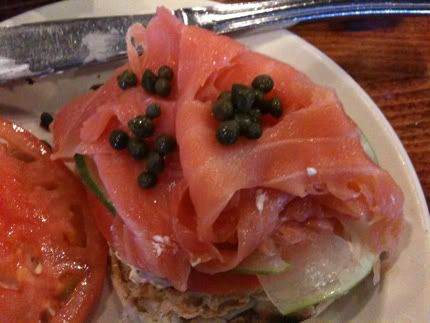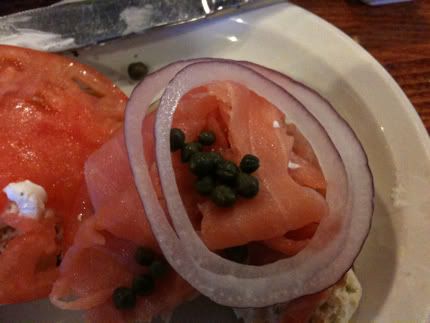 Yep, usually lox platters come with a bagel, but I decided an eng muffin was just as enjoyable for wayyy less cals. Go me ;). Mmmmmmmm.
-one blueberry chocolate protein pancake (regular pancake but with 1/2 a scoop of chocolate protein powder added to the batter)
-the last of the strawberries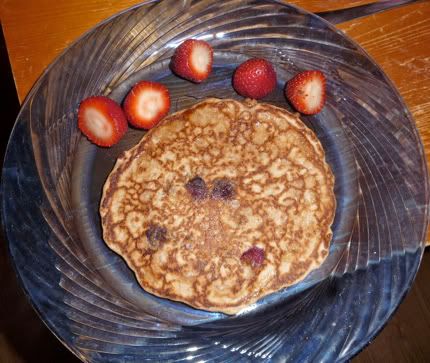 My brother asked for "breakfast" (it was mid-afternoon...), so I made him eggs, bacon, and pancakes and couldn't resist making a quick pancake of my own (with adjustments). Not bad.
-broccoli with lemon juice & greek seasoning
-salad (organic mixed greens, grape tomatoes, dill havarti cheese, red pepper, light ranch, black pepper)
-sparkling water with a splash of all natural cranberry juice
Soon after...
-2 vegan tofu curry egg rolls
-more sparkling water
It was all supposed to be combined as one dinner, but I couldn't wait to eat something while the egg rolls heated through :-P
-a ridic amount of cherries
-1.5 chocolate peanut butter oatmeal protein cookies
-even more sparkling water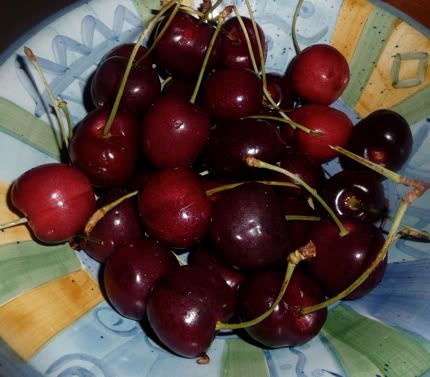 Body Bugg Stats:
Calories Burned: 2,343
Steps Taken: 11, 531
xo,
Amanda