July 2
Went into work extra early today (for me).
-Chobani peach greek yogurt (good, but not as good as the one from the other day. Hmmm)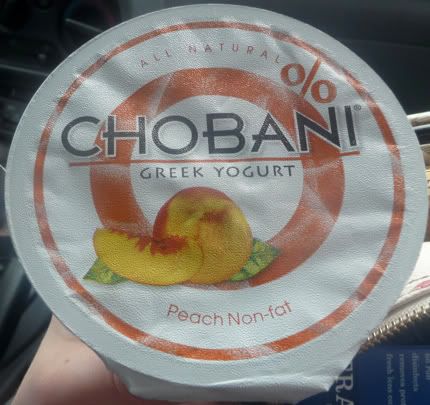 -About 85% of a venti iced soy latte (took me all day to drink too lol)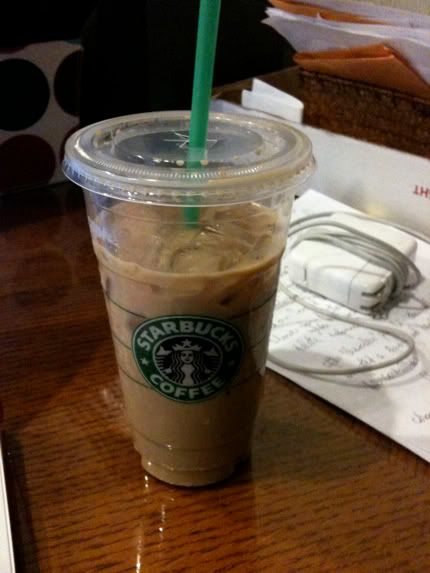 Had my 20 minute chair massage. FINALLY my arms don't hurt really badly when I raise them. It was bizarre! The top of my shoulders are sore though. You win some, you lose some.
HUGE "lunch" (at like 3:30 pm)
-grilled chicken sandwich with no cheese on the most amazing bread ever
-side pasta salad
-side salad w/ balsamic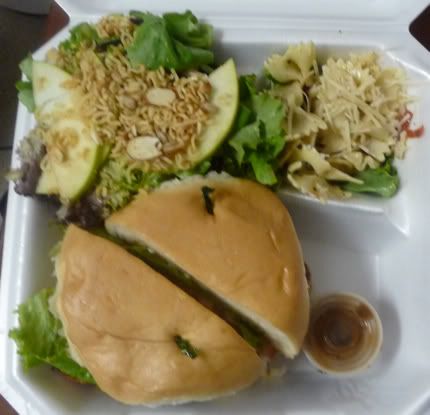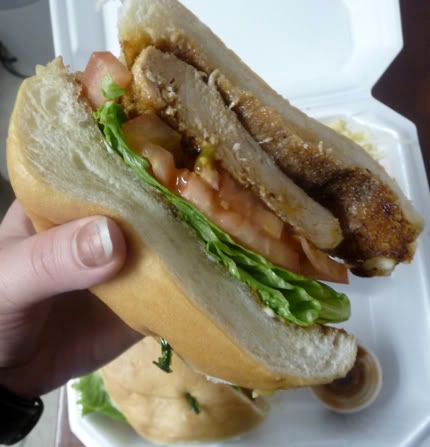 I've been craving that sandwich for a good 2 weeks now. The chicken part alone would only be average/so-so, but the bread. OH MY GOD, THE BREAD. And you have to remember, I'm not a huge bread person, but...THE BREAD, YOU GUYS. THE BREAD! :-P
Kind of a dangerous meal, because I almost always eat every last bite. It's weird, though. I know I'd be satisfied with only half (sometimes my Mom and I share one), but when I eat it all I'm really full, but never sickly full. It doesn't add up!
-1 vanilla cake ball (cake wasn't cooked nearly enough)
Finally saw Toy Story 3 in 3D! I didn't think it was quite as amaaaaazing as everyone claims, but I still really enjoyed it.
-sushi bento box thing that came w/ miso soup (I also ate my brother's), salad, tempura, spicy yellowtail roll, 4 piece california roll, 1 piece tuna nigiri, 1 piece white fish nigiri, 1 piece salmon nigiri
-hot green tea x 3 ish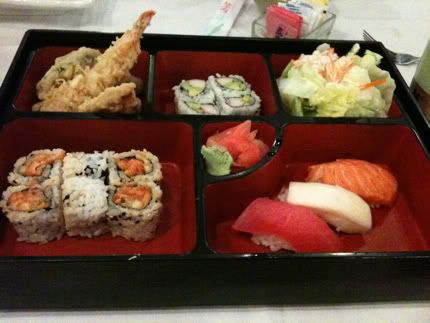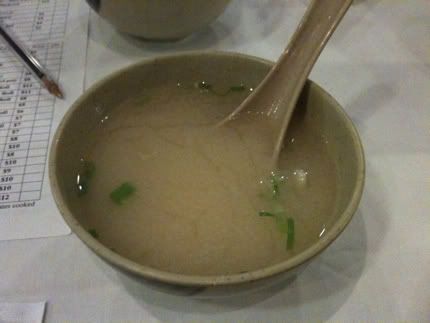 + 1
+2ish
Really good, but I couldn't finish it all. I took home half the yellowtail roll, half the cali roll, some tempura, and gave my Dad some salad (though my Dad and I did share my brother's salad, but the salads weren't very good, boring dressing). Ironically, even though I ordered the spicy yellowtail bento, that was probably my least fave of the sushi offerings. It was still good, but the rest was even better. I love that place and it's riiiight by my house. Need to go more! Great prices too. Can't beat that.
-green tea ice cream (took it to-go)
-the last of the caramel popcorn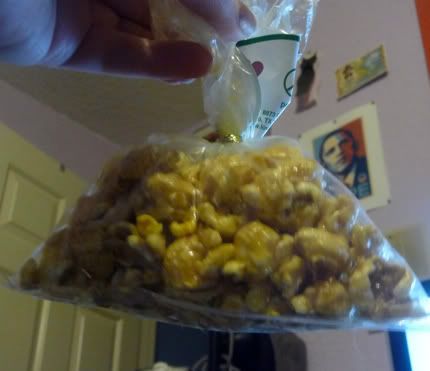 Body Bugg Stats:
Calories Burned: 2,182
Steps Taken: 5,480
Outfit of the Day:
Wanted to wear my crown necklace from yesterday again. It looked SO GOOD, but the clasp broke right off my neck. NOT cool!!! I got lots of compliments on the substitute necklace though (it's my moms). I'll have to remember to take a close up next time.
xo,
Amanda