June 15
-fruit juice box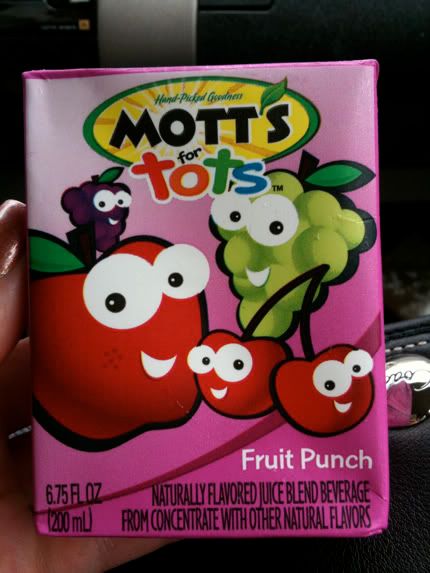 yep, I drink toddler juice, I'm rockin'. Well, really it's like half juice half water. Just the way I (usually) like it.
Meh. Not the best. I remember it being better. Hopefully my brother will want the rest. He's down with baby food sometimes, why not drinks? Ha. (No, seriously, on occasion he still requests those disgusting baby meat sticks in the gerber jars from the store. I mean...
I can't
. That's just all sorts of wrong, ick).
-small sorbet (jackfruit, watermelon mint, and cantaloupe)
-12 oz coffee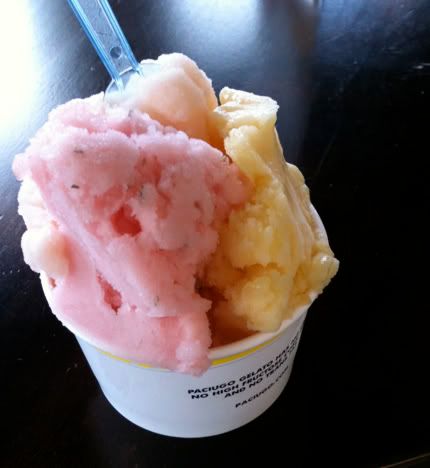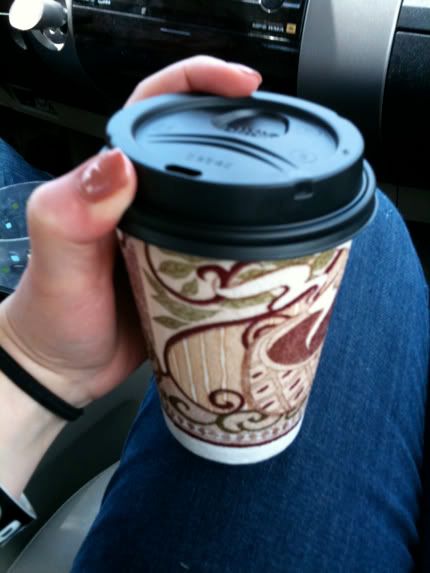 I don't even know what jackfruit is, but it was the only one that had any flavor. Hmm.
Not very smart to have dessert before lunch (or, um, breakfast), but it's Summer :). And hey, it's water based anyway. I didn't realize the coffee was going to take so long to make tho. Wouldn't have gotten it. But I was le tiiiired.
On the way to work my Dad called and made a proposition with me which I GLADLY accepted, which included a (fairly hefty, in a way)
raise
. WOOHOO. Bring on the big bucks ;). OK, maybe not THAT big lol, but making mo' money is always good stuff in my world ;).
-whole foods bar (mostly diff flavors of cous cous and 2 kinds of tofu + a little raw kale salad, quinoa salad, lentil salad, and wheat berry salad, & 2 veggie dolmas)
-water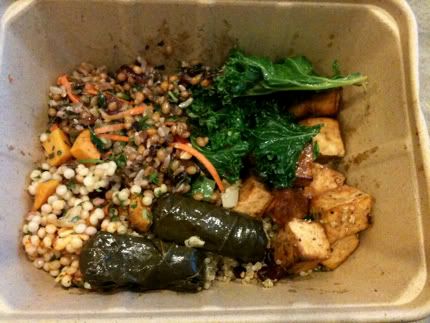 Came home and made dinner and it was ready before 9 pm for once. Imagine that. Actually, it was ready around maybe 7:30. It's a miraccccle.
-side salad (organic mixed greens, cherry tomatoes, broccoli, organic italian dressing, crumbled goat cheese)
-dover sole in a lemon, (vegan) butter, and caper sauce
-green bean casserole w/ caramelized onions (made w/ almond milk)
-1 lemon/feta/artichoke fritter
-berry sparkling water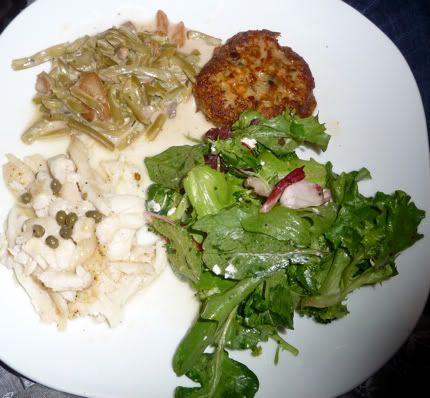 My fam liked this dinner, but I wasn't too impressed with myself. The fritter was the best part, which is weird 'cause usually I'm not a fan. Plus it was the only thing I didn't make myself LOL.
Workout:
-40 min treadmill (walking on slight incline)
Too scared to do anything more strenuous, as I think my bottom left rib is dislocated. There is a bump around my rib cage bulging out, so I can't imagine it could be anything else. It's been there for 3 days now. I'm going to the doctor tomorrow. Ugh, I hate going to the doctor and I feel like I live there these days. I hope it's nothing serious :-\. I've had it wrapped in an ace bandage almost 24-7 since last nite and it seems to be getting better at least? *fingers crossed*
-pineapple
-a few organic strawberries
-the last 2 bites of the flourless chocolate dome cake with a teeny tiny smidge of natural pb
-water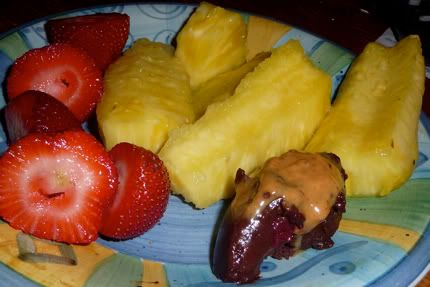 Was just gonna go for the fruit, but decided to make more fridge room by finishing off the cake ;). What? 'Tis true!
Now I'm doped up on melatonin and excedrin pm. Not sure if combining them was smart, but I haven't exploded yet. Have to get up ass-early tomorrow. Gross. OK, it's still later than when I used to go to the gym in the mornings (need to get back on that schedule, btw), but hours earlier than my current norm. Boo. I wanted to shower & have my hair done for tomorrow, but the medicine kicked in sooner than expected (yay to that, at least) & I don't think that's gonna happen. Zzzz.
OK I lied. I still want to shower. But. So. Tired. Let's hope I don't get a second wind...
Ciao Bellas.
xo,
Amanda