June 24
-1 or 2 bites of a cinnamon chip scone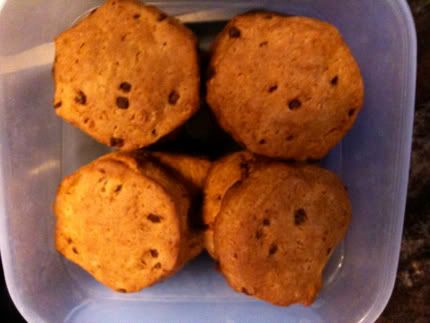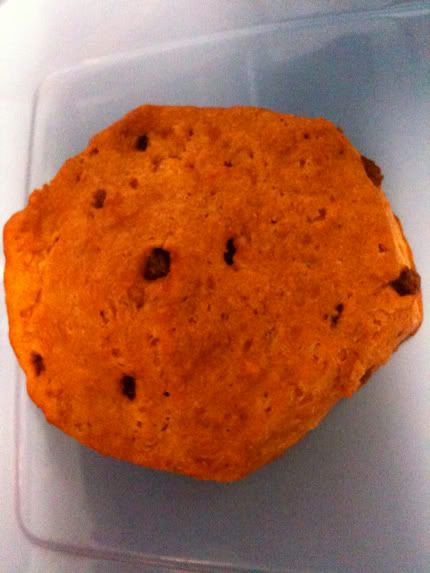 Planned on having a whole scone w/ laughing cow & jam, but realized lunch was too soon to justify it.
Workout:
-26 min treadmill
Skipped out on work with my Dad to go see Knight & Day at the movie grill. It was pretty good. Glad we went.
-1/2 of a greek pizza dipped in marinara
-water w/ a tiny bit of lemon
Got my first "full body" massage (well, table. I requested mainly upper body 'cause my neck, back, and shoulders are always wrecked). It was great.
-the other half of the pizza (sans one piece my Dad took during the movie)
-water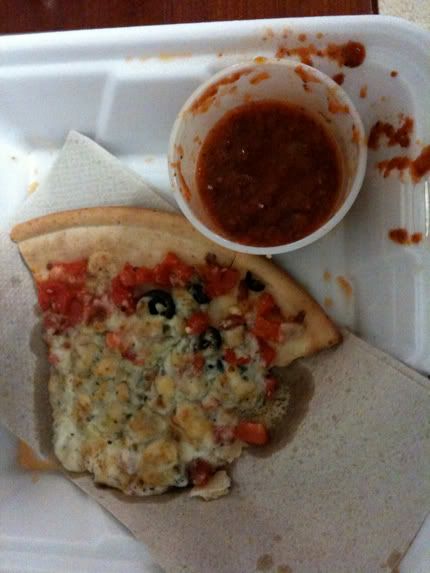 part of it...
-coffee hard candy
After work (well, working an hour and a half, heh), I went to Anthropologie to return a couple things, get a price adjustment, and buy a skirt. I thought the cashier looked at me weirdly/rudely for requesting the price adjustment. Especially, I think, because I didn't bring the actual skirt (I'd already worn it...), but it was right on the receipt! It's not my fault I paid $88 for a skirt that went on sale to $49 less than a week and a half later. The receipt itself says that any item that goes on sale within 2 weeks of purchase is eligible for an adjustment. I just hate feeling judged for something that's right to do in the first place! Whatevs.
After that I went to Borders to pick up Tori Spelling's new book & popped in Marshall's nearby to look for more throw pillows (found adorable ones). I also got some new dishes to show off on the blog, but stupid ass me broke 2 of them as soon as I got home. Good thing they were cheap, but ugh I liked them!! BOO. Such a waste.
-frozen yogurt + toppings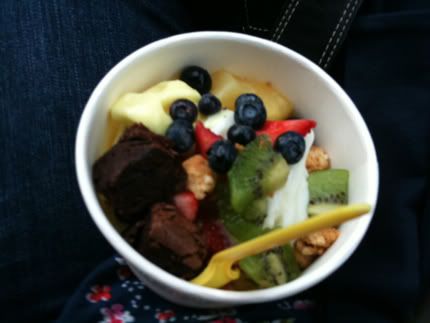 Clearly, I hated it...
:-P
Normally I only love the plain flavor, but I sampled the red velvet. SO GOOD! Will have to get that next time. This time I had 2/3 plain with 1/3 lemon. The lemon was only so-so. Not nearly as good as plain.
-pau d'arco tea w/ lemon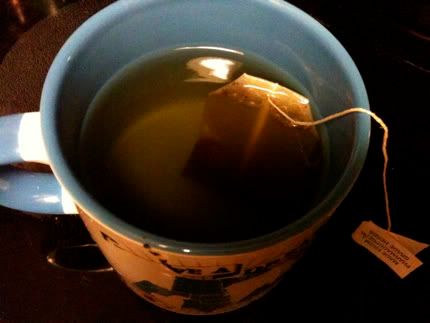 -small piece of polenta lasagna w/ light laughing cow, pesto, and marinara
-portabella mushrooms cooked w/ marinara and pesto
-a small amt of macaroni w/ vegan butter, lemon juice, and capers (what I made for my Mom)
-water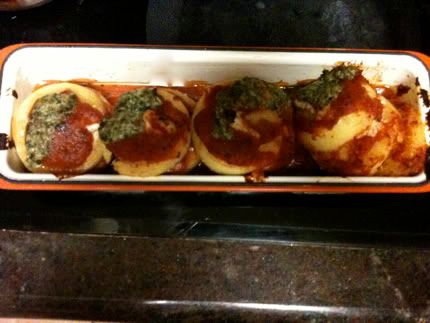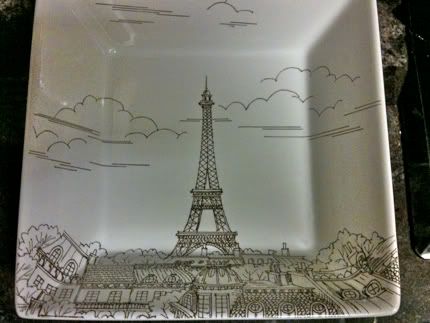 Not counting it as a second workout, b/c come on, but the last 10 min while waiting for dinner to finish cooking in the oven I walked on the treadmill to get some steps in.
-a few gummy candies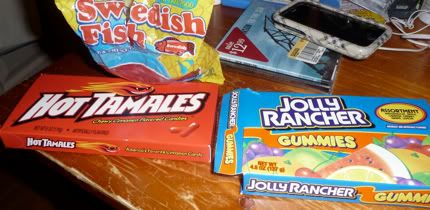 I REALLY wanted gummy bears (particularly stale haribo or whole foods organic ones), but these did in a pinch.
Body Bugg Stats:
Calories Burned: 2,393
Steps Taken: 10,125