June 11
-2 slices of french toast (gf/yf brown rice bread dipped in egg whites, cinnamon, nutmeg, ginger, and pumpkin pie spice) cooked in coconut oil spray & topped with justin's maple almond butter, vermont maple syrup, & banana
-4 oz apple juice box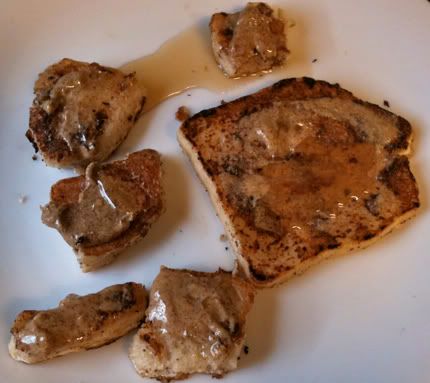 first piece got all broken up when it hit the egg white wash, oops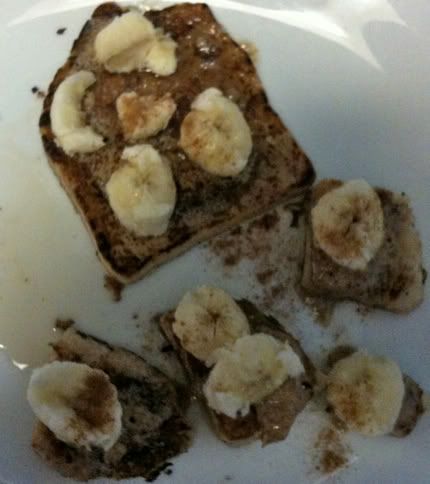 it's not a party 'til the bananas & cinnamon join in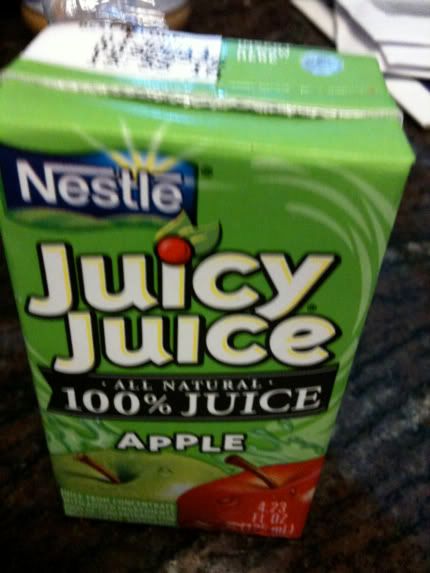 Not bad, not bad at all.
-1/2 of a PF Chang's flourless dome cake w/ raspberry sauce + berries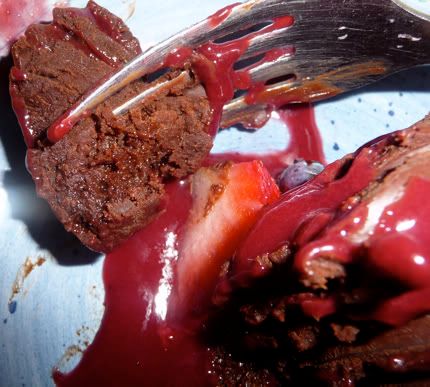 I mean really....is there anything better? I think I repeatedly died and was resurrected for one more bite, then repeat. SO. GOOD. Such a healthy lunch I might add ;). Hey, chocolate has antioxidants!
Heh. Heh.
Workout:
-35 minutes on the treadmill (partially running partially walking, but didn't keep track of the times really)
Went to the mall and bought out Anthropologie as usual.
Then, made it to Steve Fields for a late din-din. YAY.
-jumbo shrimp cocktail
-copper river salmon with a cucumber dill sauce (I mean, it was good, but I don't know what the big hype is about this salmon? Fill me in?)
-mashed sweet potatoes
-glass of champagne
-tons of water
-2 or 3 bites of chocolate raspberry cheesecake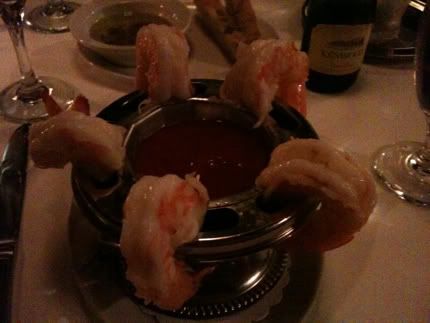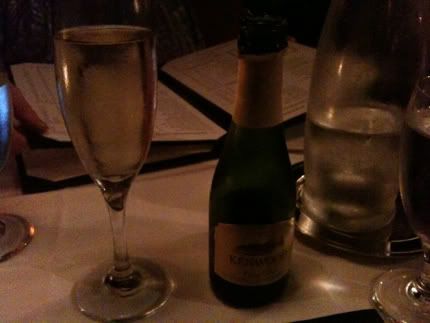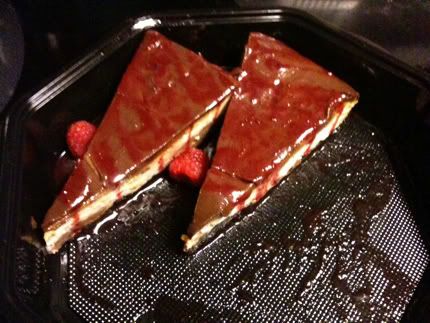 apparently this is one portion. *gulp*
NO idea how I forgot to take a pic of the actual meal. Hmmm.
& Normally I don't really love cheesecake unless I make it or Cheesecake Factory makes it, but theirs is soo good. It wasn't very cold though, so after a couple satisfying bites I put it away to get colder and fully enjoy later.
You wouldn't think I was trying to be extra healthy, now would you?
Oops.
At least I wasn't starving all day today.
Outfit of the Day: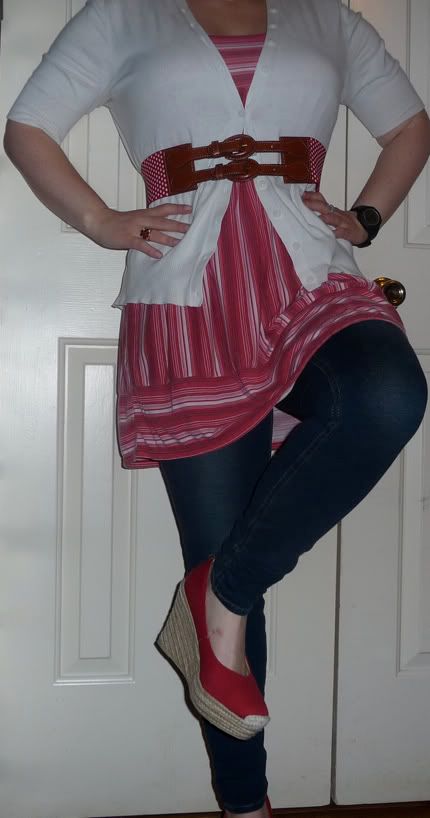 Yep, my feet are STILL cut up from those shoes that were supposed to be soooo amazingly comfortable. *eye roll* Still need to return those...
And a couple mediocre hair pics I promised. Still working on getting better ones. I swear it's really black not brown.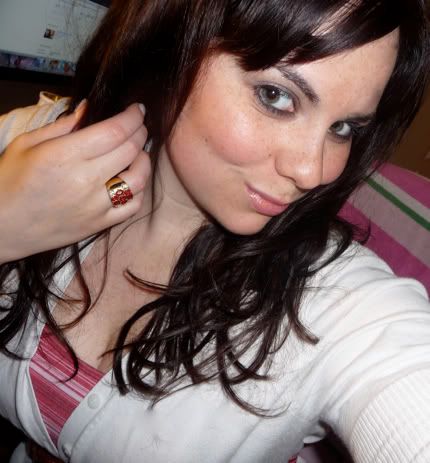 It looks OK here because I look tan (for me), but I'm actually very very pale. You'll see. Someday.
xo,
Amanda