June 9
-leftover salmon pinwheel
-leftover spaghetti
-side salad (mixed greens, baby carrots, broccoli, cherry tomatoes, slivered almonds, italian dressing)
-berry sparkling water with a splash of grape juice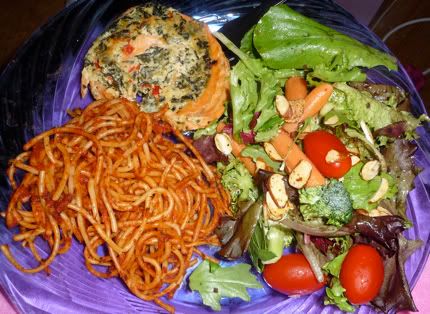 Yep, still hungry after. I don't get it. Especially since it's Summer! Who has any appetite at all in Summer, let alone a ravenous one? Besides this girl. *sigh*
A couple/few hours later...
-bowl of rice krispies with blueberries, strawberries, and very vanilla soy milk
Much better. And I still had my planned breakfast and lunch...just swapped the times I ate them!
Just not sure why my huge "breakfast" didn't fill me up at all, but a little nutrient-void cereal did? Huh. Still not making sense.
Workout:
-46 min treadmill (mostly walking, about 25 min intervals 1:1)
-small glass of pom wine
-small bowl of macaroni in a (vegan) butter and lemon juice with mushrooms (OK and I tried 1 or 2 teeny bites of the chicken)
-small salad (mixed greens, crumbled herby goat cheese, italian dressing, black pepper)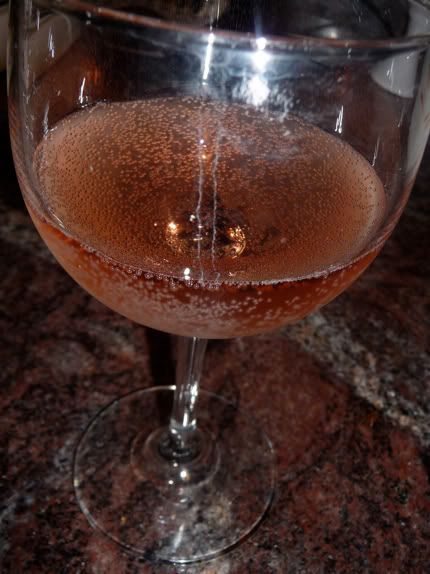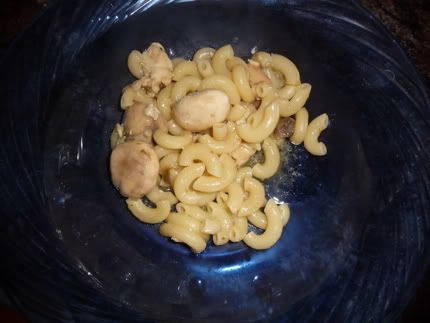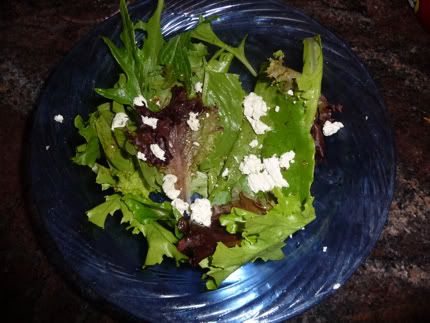 Needed to chomp chomp along, while dinner cooked. Especially because I was (originally) making my own dinner + my mom's own. Double trouble. And we were both starving. I need to start cooking earlier.
My "real" dinner...
vegan spinach, artichoke, & white bean dip with broccoli, baby carrots, and almond nut thins
-another small pour of pom wine
-water
-a few organic dark chocolate chips
-last 2 slices of pineapple
-protein cake w/ all natural vanilla cranberry peanut butter
-berry sparkling water with a splash of grape juice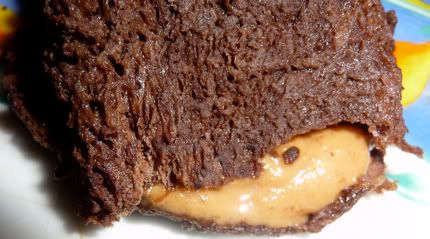 I don't make protein cakes as good as I used to. I don't think I'm doing anything different? Weird. At least they still look damn good :).
I sure wish I had more pineapple. Mmmm.
xo,
Amanda