of posting, that is.

June 7
I stayed up too late reading. I couldn't force myself to go to the gym to do weights with my Dad at 7:45 like we planned. Boo.
I finally got my ass up at 11 and...read some more. And more. I have no life, I had nothing else to do, and I had to know what Sookie Stackhouse was up to. Gosh!!
I can't believe I'm on the most current book. Whatever will I do with my time when I finish????
At least I was in good company: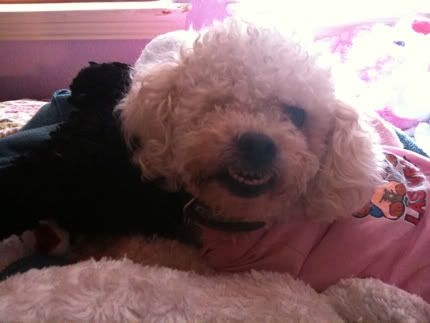 &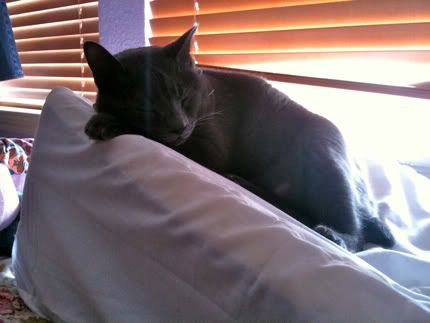 Admit it, you're jeaaaaalous.
Of course, bellies do get hungry y'know. Good thing I thought ahead last nite:
-breakfast cookie (1/3 cup oats, about 1/3 scoop of chocolate sun warrior protein powder, sprinkle of maca, cinnamon, half of a smashed banana, 1/4 cup of almond milk, lil bit of white chocolate pb)
Better than my last attempt(s), but I still wouldn't call it a cookie. More like overnite oats, I'd imagine. *shrug* Tasted pretty good. Still not sure if I'm doing something wrong or if I'm just picturing them differently (but doing them correctly).
The world may never know.
I got hungry again. Um. Like an hour later.
-open faced salmon salad (reduced fat vegenaise, relish, cut up pickles, celtic sea salt, greek seasoning) on gluten free/yeast free brown rice bread (meh, just ok. wouldn't try again, tuna salad is better. I am still so obsessed with this bread though, it is amazing)
-organic cherries & strawberries
-water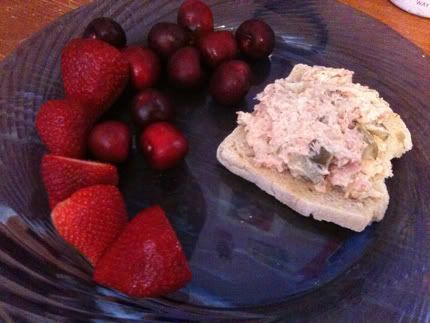 Then, went to get a mani/pedi and do a lil grocery shopping w/ my Mom. No work today for me, because my parents had to go to a meeting straight from the office and I had no way of getting home if I went (and didn't want to go to the meeting). Work is boring, but not working is getting increasingly more boring + makes my wallet a sad panda.
-3 slices of pineapple (on massive sale, I might add)
-28 oz hibiscus iced tea with a drizzle of honey, a packet of stevia, and a pinch of xylitol (couldn't get it to taste sweet at first and then it was too sweet. oops. oh well, still drinkable)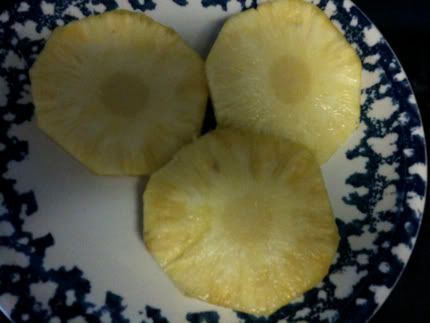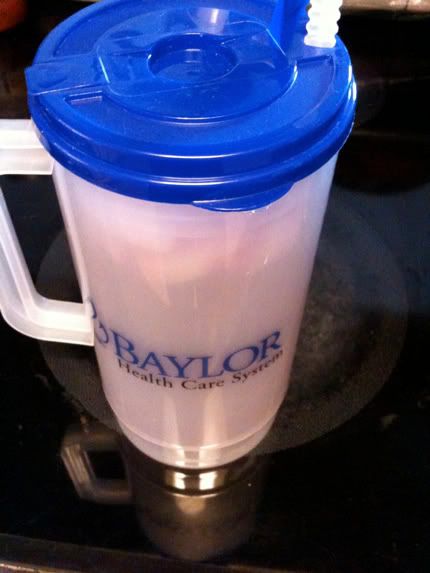 I really wanted a Starbucks iced latte, but convinced myself iced tea at home would be fine instead. It kind of worked.
Workout:
Oh yeah. I forgot to tell you guys. I can workout again. Hell to the Yes, mother effersssss.
Clearly, I am excited. Yesterday I went to the gym and rocked 35 min on the elliptical + 15 ish min stretching. Feels good to be back. I only overdid it a couple times going a little too fast, but I lived to tell the tale. Yep.
I am maybe 7 or so lbs lighter since my whole health debacle aka also my gym hiatus. I could really tell. I still feel gross and out of shape (because, let's face it, I
kinda
am...).
But
, it felt easier to stretch and I could just tell a difference. Call me crazy. Or just humor me. Either way.
Today...
-45 min treadmill intervals
I, of course, took a shower after. That was my second shower of the day only a few hours apart. Felt kind of weird. But I was a sweaty, gross mess.
Muy necesario
.
Eaten while cooking... (what? I was a hungry girl after working out, I couldn't wait)
-side salad (organic spring mix, cherry tomatoes, hummus, avocado, crumbled herby goat cheese, sprinkle of slivered almonds, drizzle of natural ranch)
-super small glass of pinot noir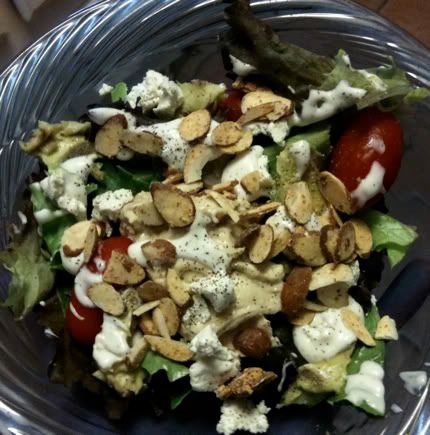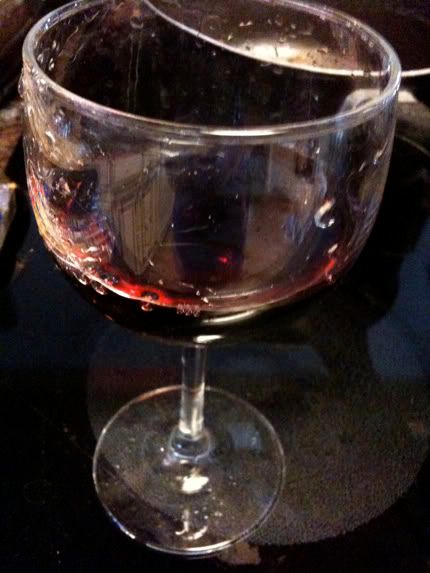 Note to future salad-making self: one or two too many creamy ingredients in the salad. Perhaps ix nay on the hummus.
With all these runny nose occurrences lately I'm not too sure why I'm still on a (miniscule) dairy kick, but alas. *shakes head*
For dinner...
-spaghetti with mushroom marinara + extra spinach/mushrooms/garlic that were sauteed in pinot noir
-garlic sourdough baguette (made with earth balance)
-glass of pinot noir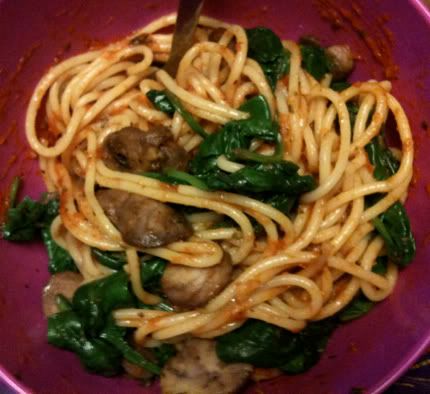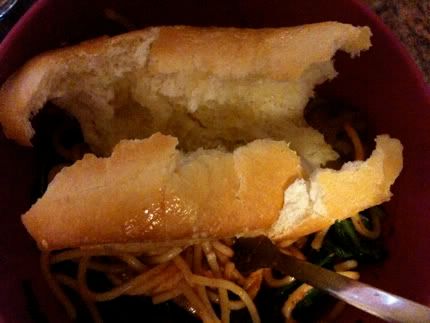 I don't know why I even poured that glass of pinot, it's not that good.
Workout 2 (kinda):
walked on treadmill slow @ a slight incline for 25 min
I wanted to walk off
some
of that carb-fest. I walked on the treadmill in flip flops. Do I ever learn my lesson? (no)
-1/3 of a jokerz vegan candy bar (supposed to be like a snickers. I thought it was ok, snickers are better lol)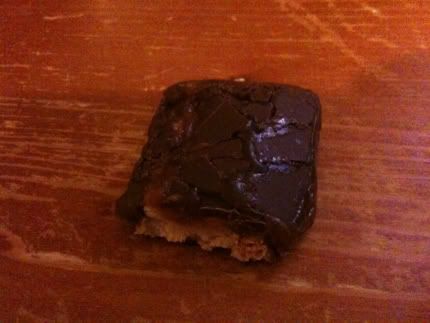 xo,
Amanda