June 27
-2 eggs over medium
-extra crispy breakfast potatoes w/ lots of ketchup (a little too crispy)
-biscuit with jam
-coffee with chocolate flavored stevia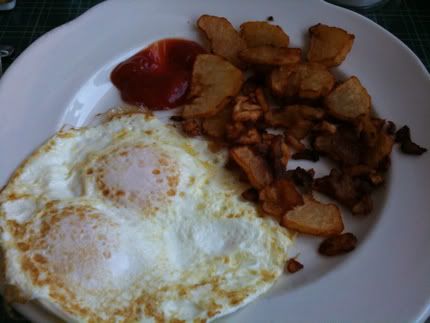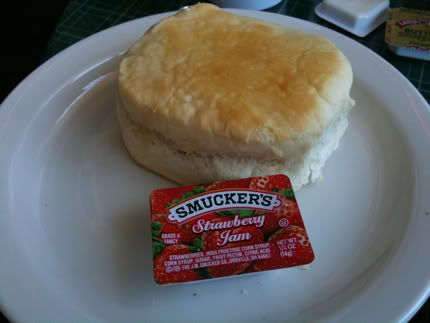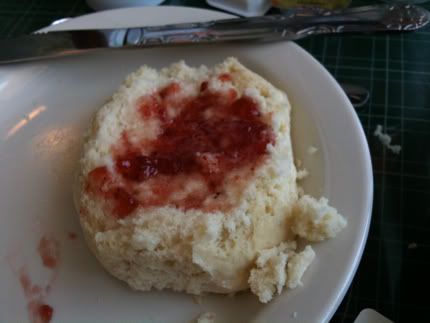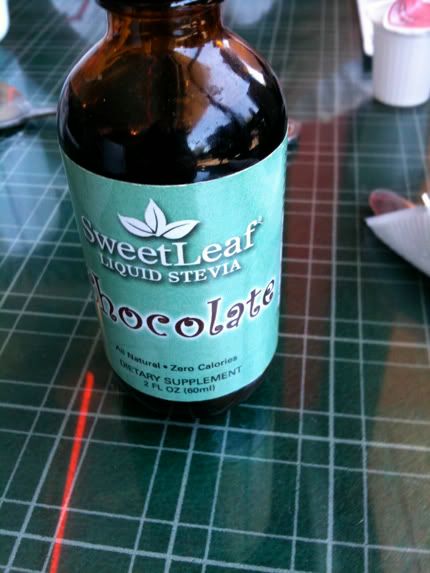 My first real eggs since March. I just felt like 'em and decided to go with it. I'm allergic (mildly), so I thought it was prob not a good idea, espec since I feel so crappy from my dairy obsession, but alas I was fine.
-samples at Sam's (including a full sized kids yogurt & the last delicious starbucks coffee)
Good samples too. Phew, because surprisingly I was still a bit hungry even after breakfast. I've turned back into a bottomless pit. *sigh*
-chobani blueberry yogurt with blueberries, raspberries, and blackberries
-all natural cranberry juice
-cherry flavored aloe vera juice mixed with a splash of all natural cranberry juice
-leftover halibut topped w/ freshly made sauteed local tomatoes & garlic in organic olive oil + the leftover pesto cous cous
-steamed broccoli with lemon juice
-pau d'arco tea with xylitol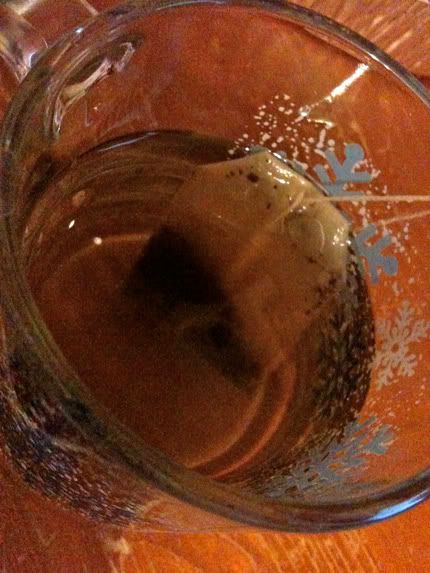 -random bowl of stuff (coconut oil, chocolate coconut oil, coconut flakes, tiny bit of dark chocolate cocoa powder, maple almond butter, ground flax seeds)
-water
It wasn't as good as I hoped, but it's OK. Didn't finish it.
Body Bugg Stats:
Calories Burned: 2,363
Steps Taken: 9,775
Man, almost got to 10,000 steps. HATE getting so close, but so far :-P. At least I got the cals in. No workout tho. :(
Isn't this dog shirt so cute? I got it for my coworker/friend's new baby pug I posted a pic of earlier.
Haha.
xo,
Amanda